April 19, 2022
Good morning. In today's either/view, we discuss if there is any merit in the allegations of a lack of academic freedom at the Australia India Institute. We also look at why people need to get a licence to keep cows in Rajasthan's urban areas, among other news.
---
📰

FEATURE STORY
Academic Freedom – Is the Australia India Institute being shackled?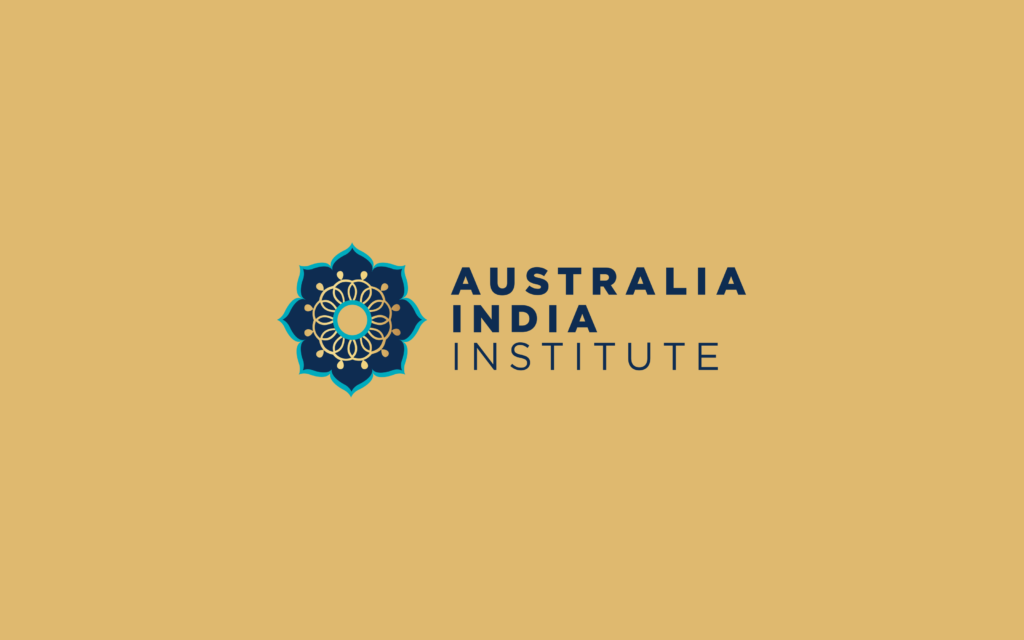 Albert Einstein once said, "By academic freedom, I understand the right to search for truth and to publish and teach what one holds to be true." Whether you're a student or faculty at a university or research institute, there's a reasonable expectation that the environment will foster creativity. Over the years, India has seen its fair share of news on this very issue.
Now, there's something of an international connection. At the Australia India Institute (AII), thirteen Fellows affiliated with the institute resigned over concerns about a lack of academic freedom. They also stated allegations of interference in their work by the Indian High Commission in Australia. However, the institute has refuted the claims.
Context
After dozens of incidents of Indian students being attacked in Australia, relations with India were strained. The ruling Kevin Rudd labour government wanted to strengthen relations with India. Part of this involved setting up the AII.
It was established in 2008 at the University of Melbourne. It started with an $8 million investment from the Australian government and an additional $2 million from the University of Melbourne, La Trobe University, and the University of New South Wales. It is the country's only national research centre on India.
In 2014, it received $3 million from the Australian government to establish an office in New Delhi. It was inaugurated the following year by then Education Minister Christopher Pyne. Since 2015, the AII has organised the annual Australia India Leadership Dialogue. It brings together political, business, and academic leaders to discuss ways of furthering and strengthening relations between Australia and India.
Trouble started brewing in March when thirteen Fellows from the institute resigned, citing concerns about the "vision and governance of the Australia India Institute". In a letter to the Vice-Chancellor of the University of Melbourne, they stated they had no option left after years of unsuccessful efforts to bring about change.
In December 2020, twenty-four Academic Fellows wrote to Professor Michael Wesley on concerns that the institute was being repositioned around India-Australia bilateral relations. They were afraid that this would limit their engagement with a broad spectrum of universities, academics, media, artists, and institutes. There's also the AII's 2022-26 strategic vision, among other things, that irked them.
Academic freedom isn't limited to a single country. In its annual Free to Think report for 2021, the Scholars at Risk (SAR) urged governments and educationists to safeguard academic freedom. They observed a trend of suppression and cited 332 attacks on scholars, students, and universities in 65 countries between September 2020 and August 2021.
Is the latest news coming out of Australia a case of stifling academic freedom or is it much ado about nothing?
VIEW: AII's new direction antithesis of its ethos
AII is all about fostering an environment that cultivates independent thinking and research on several important topics concerning India. However, many academics and researchers have outlined why they think the new direction AII is taking is problematic. In the 2020 letter, they cited the government's liberal use of sedition laws to curtail free speech. In particular, they mention academics and journalists being on the receiving end.
As a result of the happenings in India, the Indian High Commission communicates its views on scholarly activities worldwide. At the University of Melbourne, some events have been deemed controversial as they involve troubling incidents in India. Fellows were discouraged from including their AII affiliation if their articles were critical of the current BJP-ruled government. Ian Woolford, a lecturer in Hindi studies at La Trobe University was one of those who resigned. He said his colleagues in India had reason to fear with no support.
It's common for think tanks to have political leanings and affiliations. They have clear agendas. However, the narrowing of AII's mission and focus is the opposite of its original intention. As Dr Mridula Nath Chakraborty and Dr Priya Chacko, two of those who resigned, stated, the institute's renewed focus now looks to promote government agendas. They also raised concerns about the lack of process in appointing AII's CEO, Lisa Singh. She recently said in an interview that she believes the current Indian government is committed to dealing with human rights abuses, despite a lack of evidence.
COUNTERVIEW: No government interventions
The AII's founding Director and first CEO, Professor Amitabh Mattoo, refuted the claims made by the professors who resigned. The University, for its part, said it respected the decision of the Academic Fellows. It also said it will continue to work on growing and building Australia-India relations. Professor Mattoo said the allegations were made by professors whose tenures had expired. The normal process is once a professor's tenure expires, they're no longer affiliated with the institute.
One claim was about one of the institute's webinars, titled "Invisible Inequalities in Business and Society: Why Should We Care?", being removed. The AII responded to Professor Woolford by stating the webinar aired and posted on November 4 and was never removed from the archive. The Indian High Commission said this wasn't a matter to comment on, and the university had handled it suitably.
He also said allegations about interference by the Indian High Commissioner never happened during his tenure or during the current CEO. He did concede that something like this could've happened during Craig Jeffrey's tenure as Director. He described him as an "Oxbridge dyed-in-the-wool academic". The strategic direction that was the basis for controversy was done in consultation with the several Fellows and stakeholders. It was also endorsed by the Council of the University of Melbourne.
What's your opinion on this?
(Only subscribers can participate in polls)
a) The allegations against the Australia India Institute on academic freedom are justified.
b) The allegations against the Australia India Institute on academic freedom are not justified.
---
🕵️ BEYOND ECHO CHAMBERS
For the Right:
Globalisation's poster child is facing political headwinds
For the Left:
India is standing up and defending itself, but is Uncle Sam taking note of it?
---
🏴 STATE OF THE STATES
Intelligence bureau in Barak (Assam) – On Saturday, BJP MP Rajdeep Roy said that he urged the Union Home Ministry to set up an intelligence bureau office in the Barak Valley. The office would have to be under the supervision of an IPS officer. According to Roy, given the Barak Valley's international borders, the IB office will actually help to reduce high-intensity crime in the region.
Why it matters: The Barak Valley shares a border with Bangladesh and thus, a lot of the crime witnessed in the area either has to do with drug trafficking or insurgency. On 6 March, 2 Maoist leaders were even arrested in the valley. According to the Director-General of Police (DGP) Bhaskar Jyoti Mahanta, syndicated rackets of betel nuts, fertilisers and drugs run rampant in the Barak Valley.
Joint farming for landless (Punjab) – Landless Dalit families from various villages have taken up joint farming on reserved common land. Now, they do not just have enough wheat for themselves but also can sell and reap the benefits. The families, as of now, are taking the reserved land on annual leases. All the money for which is coming from their own savings. Their success has led to several other groups following suit.
Why it matters: According to Avtar Singh, Member, Balad Kalan Panchayat, around 188 landless Dalits are using about 93 acres of reserved village land in groups. Each family keeps 5 quintals of wheat for their own consumption, and the rest is sold. The profits from the sale get distributed equally among all the members of the group sharing the land. Before, upper-caste families used to act as middlemen for this type of farming.
Controlling snakebite deaths (Odisha) – Considering that the state loses more people to snakebites than natural disasters, the government has come up with a Standard Operating Procedure to deal with it. According to Joint Special Relief Commissioner, Padmanabha Behera, the government is all set to build health infrastructure for snakebites specifically. Including dedicated wards and personnel only to deal with snakebites.
Why it matters: In 2015, Odisha became the first state in the country to declare snakebites as a State-specific disaster. Since 2015-16, the state has lost 5,964 lives to snakebites. This makes the annual average of this type of death over 800. In 2020-21, 1,107 deaths related to snakebites were recorded in the state. And in 2021-22, the state reported 775 snakebite deaths till now. The numbers are expected to go up.
Licences for cows (Rajasthan) – The state government has made it mandatory for people to hold annual licences if they want to keep cows in an urban area. Only one cow and a calf can be kept without a licence. At least a 100 square yard area is also necessary for keeping cows or buffaloes in urban areas. A violation of these rules or if the animals are found straying, a penalty of ₹10,000 will be imposed.
Why it matters: Stray cattle have been a serious problem for the state, especially in Jaipur. In 2019, there were around 50.21 lakh stray cattle in the country. Rajasthan accounted for 25.4% of that, i.e. 12.7 lakh stray cattle. Uttar Pradesh followed close behind with 23.6% of that total, i.e. 11.84 lakh. The two states along with Madhya Pradesh together accounted for around 66% of the total stray cattle in the country.
Demolition row (Telangana) – People have noted the alleged demolition of certain structures on the premises of the King Kothi palace and they are not happy. Journalists and activists were quick to flood Twitter with pictures and videos of earthmovers on the premises. The government later replied by saying that the palace was a heritage structure. Thus, no change can take place without prior permission from the Greater Hyderabad Municipal Corporation.
Why it matters: The King Kothi palace used to be the residence of Osman Ali Khan, the last Nizam of Hyderabad. Recently, there were reports of the Nazri Bagh Palace Trust, the custodian of the palace, selling the property to a Mumbai-based firm. Last week, news of the demolition broke after several people broke into the site. Locals soon started complaining about the structure coming down after excess dust was spotted in the vicinity.
---
🔢 KEY NUMBER
250 – Venture growth investor, Iron Pillar, in its Tech Unicorns Market Landscape Report IV predicts that India will have 250 unicorns by 2025. As of March 2022, India is home to a total of 94 unicorns.