January 24, 2023
Good morning. In today's either/view, we discuss whether India should employ AI and other emerging technologies in the armed forces. We also look at the proposed climate fast by Sonam Wangchuk in Ladakh, among other news.
---
📰

FEATURE STORY
AI and emerging technologies in warfare: Should India jump in?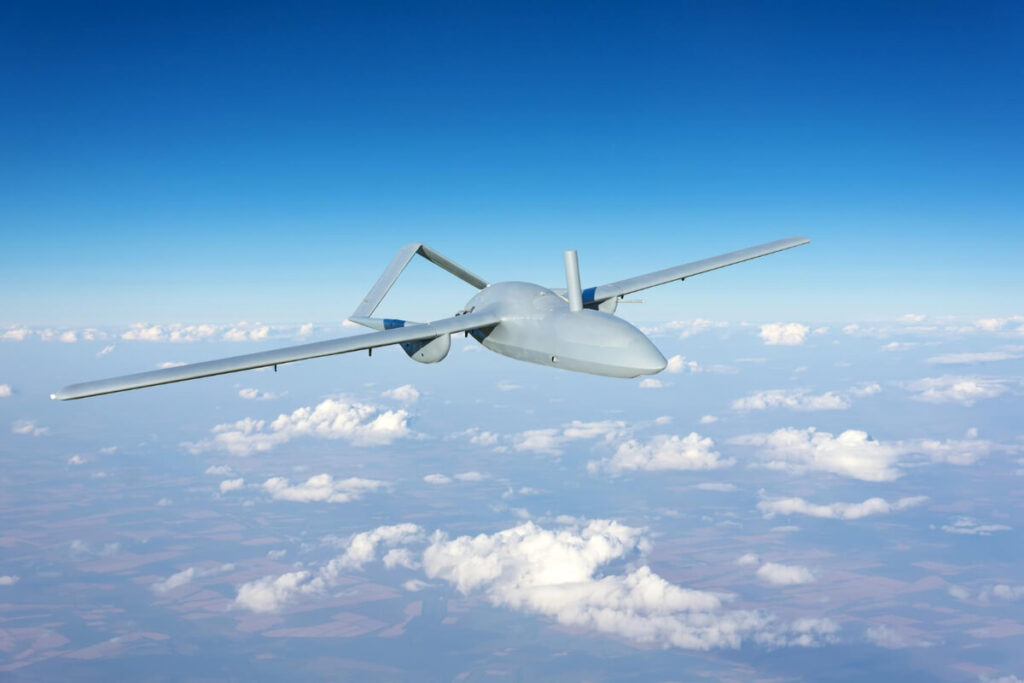 Since the atomic bombs were dropped on Japan decades ago, the nature of warfare has changed and evolved. That's not to say nuclear threats have gone away because they haven't. But new and emerging technologies like Artificial Intelligence (AI) and drones are now seeping into military conflicts. Every country wants and needs to get that competitive edge.
India is no different. With ambitions to become the next superpower and countries like China posing a threat, officials have called for new and emerging technology to be part and parcel of the armed forces. While the obvious benefit is reducing human deaths and injury, can using AI and drones be considered ethical in modern warfare? Who sets the rules of engagement for them?
Context
The arrival of mechanised warfare in World War I was a turning point. Apart from machine guns, which dominated the war, Britain brought in tanks. They were slow. On sea and air, submarines and planes provided additional support. By the time World War II came around, vehicle designs were advanced. Hitler was able to overrun France.
When Albert Einstein discovered mass could be converted into energy, it was the unofficial start to the nuclear arms race. The Germans, Americans, and Japanese were in an arms race. It ended when the bombs were dropped on Hiroshima and Nagasaki. What technological advancements facilitated next was the development of hydrogen bombs, intercontinental ballistic missiles, and nuclear submarines.
Nuclear deterrence relied on anticipated weapons performance. Therefore, it became sensitive to technical innovation. The state had to invest in defence research. A premium was placed on technological innovation in defence, and military research expanded worldwide. Countries began to spend more on defence equipment. US President Dwight Eisenhower warned against the overreaching influence of the military-industrial complex (MIC).
Even after the Cold War ended, western governments didn't abandon technological innovation of complex weaponry. The first Gulf War was perhaps the first indication of the power of technology in warfare. Advancements in computers and communications enabled technological advancements like never before.
In May 2020, former Chief of Army Staff (COAS) MM Naravane said the era of battle tanks and fighter aircraft was coming to an end. To win, you'd need technological superiority, not a numerical advantage. The future of warfare will be AI and cyber, not traditional military structures. More recently, Minister for Defence Rajnath Singh echoed these sentiments and called for the Indian armed forces to develop adaptation capabilities in keeping with the times.
While any country needs to protect its borders and invest in national security, how much technology is too much? Is there such a thing as too much technology in warfare? What are the ethical and legal issues with using technology like AI in modern warfare?
VIEW: National security needs a 21st-century upgrade
To take a real-world example, India's stand-off with the Chinese army is evidence of the necessity of emerging and new technologies. Naravane's comments underscore the importance of emerging technologies such as cyber and AI. Even if they're not going to be solely used, they augment traditional weapons platforms with speedier and more accurate decision-making.
At the 2022 DefExpo, new-age drones were on display, showcasing India's ambition to embark on new frontiers for niche technologies in national security. India has designed and developed 75 AI-based military products. The impetus for India to accelerate on this front is that China is way ahead with its focus on intelligent warfare. Its People's Liberation Army (PLA) focuses on AI, Machine Learning, robotics, and autonomous weapon systems.
One of the advantages of using emerging technology is to reduce human error and put fewer people in harm's way. The US military is well-known for using predator drones to take out targets without putting boots on the ground. Apart from that, they're useful for surveillance and reconnaissance.
COUNTERVIEW: Can be a slippery slope
With reports of Russia using AI and cyber in their war against Ukraine, there's been a global call among defence experts and other leaders on the need to use AI in the defence sector. Russian President Vladimir Putin once claimed the country which leads AI research will dominate the global stage. Using AI to paint and take out military targets can also be used on civilians.
While India is making strides in R&D on AI and machine learning, someone needs to take stock of the real-world implications. AI isn't a replacement for human intelligence. There are ethical implications. In 2018, about 3,000 Google employees protested against the company's involvement with the Defence Department's AI project. The question for India should be whether private companies need to be in the business of warfare.
The regulatory environment in India for AI and machine learning is lacking. Broadly speaking, it's unclear what the rules of engagement will be for using AI and other technologies in warfare. International Humanitarian Law is complex. There's a risk of machines being unable to differentiate between active and non-active combatants. That could make things worse on the battlefield.
Reference Links:
What is your opinion on this?
(Only subscribers can participate in polls)
a) India should employ AI and other emerging technologies in the armed forces.
b) India shouldn't employ AI and other emerging technologies in the armed forces.
---
🕵️ BEYOND ECHO CHAMBERS
For the Right:
How Will RSS Chief Mohan Bhagwat Pay Tribute to the 'Islamophille Secularist' Subhas Chandra Bose?
For the Left:
Opening the gates of Amritkaal: How PM Narendra Modi is India's Deng Xiaoping
---
🇮🇳 STATE OF THE STATES
Sonam Wangchuk's fast (Ladakh) – Innovator and education reformist Sonam Wangchuk's five-day climate fast for Ladakh will commence on January 26. Besides appealing to Prime Minister Narendra Modi and Home Minister Amit Shah to take action on Ladakh's deteriorating environment and resources issue, he held a mock trial of the fast on his rooftop amid sub-zero temperatures. The climate fast is set to be held at Khardung La in less than -40 degree celsius weather.
Why it matters: Due to increasing global warming, Ladakh is experiencing shifting weather patterns, melting glaciers, and water scarcity. Droughts, landslides, and floods are recurring calamitous ailments for villagers. Ladakh is located in the Hindu Kush Himalayan region, known for its voluble glaciers that are now eroding. Wangchuk notes that most of the union territory population is Adivasi, who seek to lose a lot in the prevailing efforts for corporate and industrial expansion.
Latest hooch tragedy (Bihar) – In Siwan, three persons have died, and seven were injured due to allegedly drinking spurious alcohol or hooch. As the count is expected to increase further, the police are searching for more sick people in the area who might be in hiding. The local law enforcement's drive against Bihar's liquor mafia resulted in the arrest of 12 persons.
Why it matters: This is not the first case of hooch-related deaths in Siwan. In December 2022, eight people were killed in the district after consuming hooch. This was preceded by another bout of death of 50 persons in the Saran district. Almost seven years after Bihar went dry, liquor smuggling and hooch manufacture have become intractable issues for the state. Women's collectives and NGOs who had earlier protested the abuse of alcohol by Bihar's men are in a fix as spurious alcohol has augmented the problem.
North East Gas Grid Project (Assam) – The natural gas pipeline project is expected to achieve 70% completion by the end of the current fiscal year in March 2023. ₹3,929 crores will flow into the NEGGP to meet its immediate deadline. The 1,656 km-long natural gas project will come to fruition in its entirety next year on March 31. The pipeline will traverse 12 districts in Assam, 7 in Tripura, 4 in Meghalaya, 2 each in Manipur, Mizoram, Nagaland, Sikkim, and West Bengal, and 1 in Arunachal Pradesh.
Why it matters: The NEGG was introduced to expand the Pradhan Mantri Urja Ganga scheme that aims to provide clean fuel and build a robust natural gas infrastructure. The Jagdishpur-Haldia Bokaro-Dhamra Natural Gas Pipeline (JHBDPL), which connects UP to eastern states, will be linked to the NEGG. Through this, the GOI expects to develop industrial clusters in these areas along with supplying cooking gas to households.
Birth of Nilgiri tahr (Kerala) – For the first time in Idukki-based Eravikulam National Park's history, two Nilgiri tahrs were born as early as December. The park usually closes shop during the customary breeding season, which stretches from the second week of January to March. However, more research is needed to ascertain whether early-onset births require the park to close sooner.
Why it matters: The Eravikulam is a natural habitat for the endangered mountain goats. The park schedule is based on a study by American biologist Clifford G Rice. The pre-schedule births have opened up questions about a reassessment of the park's breeding season. After Clifford's study, several aspects of the park have changed that will be studied in a survey in April along with the tahr population.
Neglected water bodies (Goa) – The Water Resources Department (WRD) has revealed that 128 water bodies in the state are dying and require rejuvenation. Salket has 40 such water bodies, while the Ponda taluka has 28. The numbers are lower in Goa's interior talukas. The WRD has completed the rejuvenation of 35 lakes, and 14 water bodies in Goa have either been awarded a wetland status or been notified for it.
Why it matters: Goa's water bodies once served as the lifeline of the state's agriculture sector. These wetlands used to be ecosystems of diverse flora and fauna, including migratory birds. Their slow deterioration is attributed to unplanned waste disposal and WRD's neglectful management, leading to invasive vegetation proliferating and lakes drying up. However, increased community engagement with water preservation has induced Water Board authorities to expedite preservation efforts.
---
🔢 KEY NUMBER
25% – The percentage of Apple Inc's production share India expects to account for, with the tech giant maker pulling back production operations in China. Currently, 5-7% of Apple's production happens in India.