February 23, 2023
Good morning. In today's either/view, we discuss whether Air India's recent purchase order of 470 new aircraft will help in its resurgence. We also look at a court ordering drunk drivers to clean a beach in Andhra Pradesh, among other news.
---
📰

FEATURE STORY
Air India's shopping spree: Does it guarantee the airline's successful turnaround?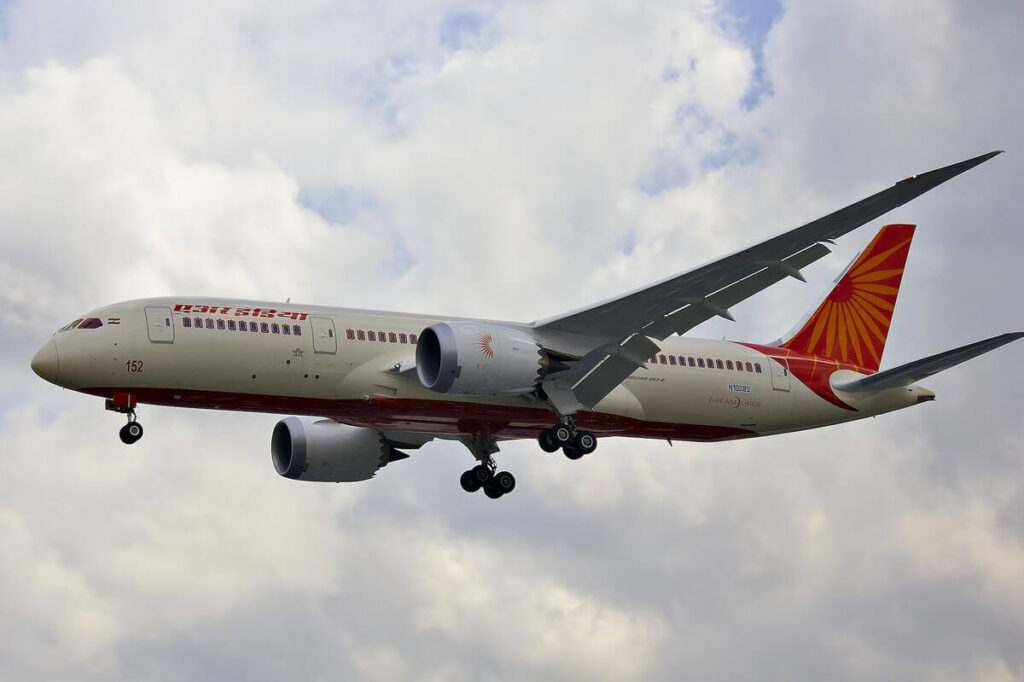 Companies of all shapes and sizes rise and fall. Some go underground due to scandals, others due to poor management, etc. Obituaries are written, and then a redemption narrative takes hold. Making a comeback is seldom an easy road to travel, but it has been done before.
With Air India's mega purchase of 470 planes from Airbus and Boeing, it's attempting to script its comeback story. The once national pride of the skies has seen its fair share of turbulence. With a new owner and money to spend, the question is, can the airline regain its past glory? Is this the first step or another miscalculation?
Context
JRD Tata's fascination with aviation morphed into a plan for India's first commercial airline. In 1932, Air India was established. Its first scheduled service began the same year. To begin with, it was mail. Passenger service started later. Operations expanded fast, and the airline added more destinations across India. After the first year, it had flown 10.7 tonnes of mail and 155 passengers.
A renaming was in order. In 1938, it was called Tata Airlines and expanded internationally. As World War II broke out, their planes were used by the military. Tata had ambitions to expand the airlines' operations to the West. Post-independence, the government took a 49% stake in the airline and was renamed Air India. Tata's international expansion came to fruition with its first long-haul flight from Mumbai to London in 1948.
The government's move to nationalise the airline wasn't to Tata's liking, but he eventually returned as its Chairman. In the following decades, the airline continued to soar. It became a household name synonymous with air travel. The Air India Maharaj was a recognisable mascot. However, underneath it all, issues festered that led to its decline. What was the cause? That's a Rashomon-esque narrative.
Some have posited that public ownership was to blame and that governments can't run commercial enterprises. With the entry of low-cost airlines and foreign carriers, Air India just couldn't compete. Others have claimed this isn't the case since many public sector companies have thrived post-liberalisation. From 2001 till 2006-07, the airline made a profit. Losses in the airline industry weren't rare.
Some have pointed fingers at the merger with Indian Airlines that ran up losses of ₹2,000 crores in 2007-08. This increased to ₹5,000 crores the following year and ₹12,000 crores the next. A Parliamentary Committee report partly blamed the massive fleet expansion of both airlines before the merger. There's also the sector itself. Combining high capital intensity with revenue volatility is inherent to the airline sector.
With failed privatisation bids, the government agreed to divest its stake in the airline. In 2021, Tata Sons came to the rescue and took over. With the purchase announcement of 470 aircraft, the airline certainly seems bullish about its future.
VIEW: Clear skies ahead
The ambitious purchase order validates the optimism about India's aviation sector. India has an increasing flier base and diaspora globally. India is the world's fastest-growing aviation market. It needs a strong service network. With the new fleet, Air India will become the country's largest international airline. It allows the airline to compete on two fronts – domestically against first-place IndiGo and internationally against foreign carriers like Emirates.
While companies from other sectors lay off thousands, at least one company in the aviation sector isn't following suit. Air India officials say job cuts have been ruled out. It goes back to what seems to be Air India's mantra currently – be ambitious. With the new fleet, the company will need all hands on deck. It has already hired 100 pilots, 500 cabin crew, and 1,500 for non-flying operations.
One aspect of the purchase is just how excited heads of state are. US President Joe Biden hailed the agreement as historic. French President Emmanuel Macron spoke of strengthened partnerships with India. Airbus Chief Executive Guillaume Faury said the time is right for India to become an international hub. It looks like Air India will lead the way. With the addition of fuel-efficient planes, the airline will be well-positioned in the international market.
COUNTERVIEW: It's going to be a bumpy ride
It's all well and good to pump money into new planes. The question is how well operations are managed. While solving for its ageing fleet, the service and atmosphere surrounding the brand also need investment. This isn't as tangible or easy as buying shiny new planes. The airline hasn't had good PR of late. Regaining public trust to the point where fliers will look to Air India as their first option remains to be seen.
Air India's data on flights are positive. They're carrying more passengers now than years ago. This doesn't translate to a real turnaround. This strategy has been done before by the airline for about 20 years. It culminated in its sale in 2021. Its turnaround strategy, labelled "Vihaan.ai", isn't known to many outside the company. One glaring point was the plan dealt with only one of the four airlines under Tata's umbrella. What about its merger with Vistara? It remains to be seen how that plays out.
Some aviation experts, including former airline CEOs, caution against a top-down approach to a transformation. Details could fall through the cracks. Air India has expanded its routes aggressively in the past few months. For some, this is a double-edged sword as more people will be exposed to its less-than-stellar service. This is where Air India will live or die, with companies like Emirates dominating the skies.
Reference Links:
What is your opinion on this?
(Only subscribers can participate in polls)
a) Air India's aircraft deal will help in its resurgence.
b) Air India's aircraft deal won't help in its resurgence.
---
🕵️ BEYOND ECHO CHAMBERS
For the Right:
Agnipath scheme holds the key to a stronger army. The only hurdle is selection process
For the Left:
Even Though Rahul Gandhi Mirrored Modi, Political Success Maybe A Far Cry
---
🇮🇳 STATE OF THE STATES
Nod to prosecute Deputy CM Sisodia (New Delhi) – The Centre has given sanction to prosecute Manish Sisodia, who is the Deputy Chief Minister of Delhi, in a case related to the Feedback Unit set up by the Delhi government in 2017. The Feedback Unit was created to receive feedback from the public on various schemes and policies of the Delhi government.
Why it matters: The Delhi government, which is headed by the Aam Aadmi Party, has been at loggerheads with the federal government on several issues, including the control of law and order, education, and health. The sanction to prosecute the Deputy Chief Minister of Delhi is likely to escalate tensions between the two governments and could have implications for the functioning of the Delhi government. It also raises questions about the independence of state governments and their ability to function without interference from the federal government.
Drunk drivers to clean beach (Andhra Pradesh) – An Andhra court has ordered drunk drivers to clean up a beach as part of their punishment. The order was passed in response to a petition filed by a local resident who complained about the littering and pollution caused by tourists, including drunk drivers, on the beach.
Why it matters: The court's decision is a step towards ensuring the enforcement of laws related to drunk driving, which is a serious issue in India. Drunk driving has been responsible for numerous accidents and fatalities, and there have been efforts to crack down on the practice through stricter enforcement and harsher penalties. The court's order to punish drunk drivers by having them clean up the beach is a creative and impactful solution to a pressing problem and serves as an example of how innovative thinking can lead to positive change in society.
Government schools asked to return LPG cylinders (Bihar) – LPG distributors in Bihar have asked around 3,000 government schools to return LPG cylinders that were issued to them for cooking purposes. The distributors claim that the schools have not been paying their dues for several months and have accumulated a large amount of debt. This has led to a situation where the distributors are facing financial difficulties and are unable to continue supplying LPG to the schools.
Why it matters: This issue has a direct impact on the education and well-being of students in government schools. Many schools in Bihar rely on LPG for cooking mid-day meals for students, which is an important source of nutrition for many children. This can result in a disruption of mid-day meals, which could affect the health and education of students as well as their attendance and enrolment. This also raises questions about the financial management practices of government institutions and their ability to pay their dues in a timely manner.
Haryana Police lodges case against Rajasthan cops (Rajasthan) – The Haryana police have registered a case against 30-40 Rajasthan police personnel who allegedly conducted an unauthorised raid at the house of a murder accused in Haryana. The Rajasthan police personnel had reportedly entered Haryana without seeking permission from the local police. The unauthorised raid has led to a conflict between the police forces of the two neighbouring states.
Why it matters: Such conflicts can have serious implications for law and order in the region and can also affect the confidence of the public in the police system. Moreover, the allegations of misconduct by the Rajasthan police personnel can undermine the trust of the public in the police force and their commitment to upholding the law. The incident also raises questions about the legal framework for inter-state policing and the mechanisms in place to address such conflicts.
Jiribam-Imphal railway project progresses (Manipur) – The railway project connecting the towns of Jiribam and Imphal in Manipur has made significant progress despite several challenges. The Jiribam-Imphal railway line is a crucial infrastructure project that is expected to bring economic and social benefits to the people of Manipur.
Why it matters: The railway line is expected to connect Imphal, the capital city of Manipur, to the rest of the country and is expected to boost trade and commerce in the region. It will provide a much-needed transport link to Imphal, which is currently accessible only by road or air. This will help to reduce transportation costs, enhance connectivity, and improve access to markets and other resources. It is also expected to generate employment opportunities and improve the overall economic situation in the region.
---
🔢 KEY NUMBER
$1.2 billion –  Adani pays $1.2 billion to buy Haifa Port of Israel.