April 22, 2022
Good morning. In today's either/view, we debate whether the attempt to ban loudspeakers in religious institutions is necessary or just another political ploy. We also look at how the Kerala government is trying to promote its Khadi products, among other news.
---
📰

FEATURE STORY
Ban on Loudspeakers – Necessary or Political Ploy?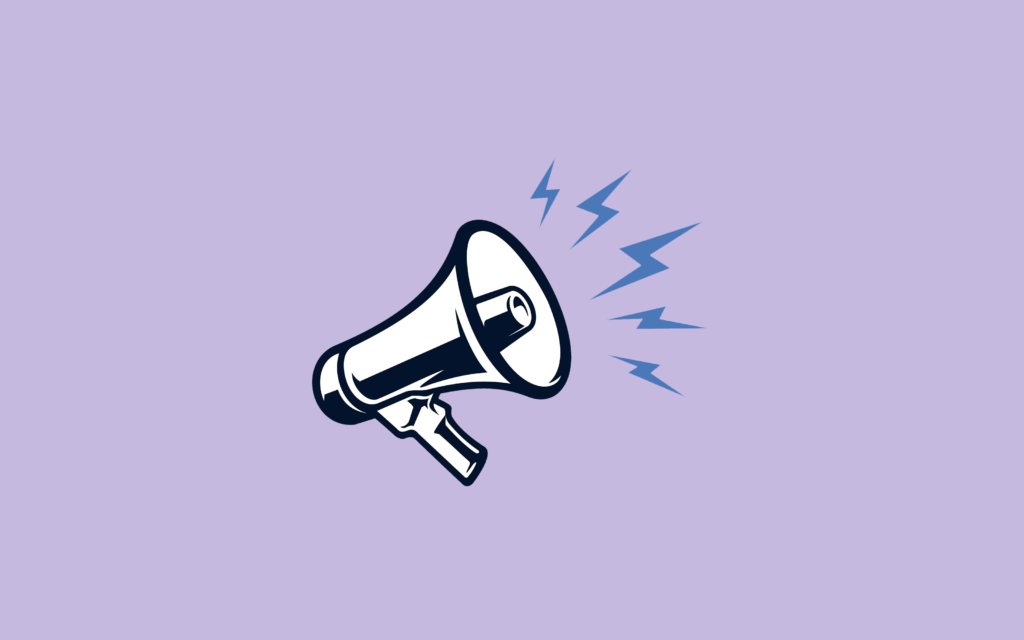 For the early risers, some familiar sounds fill the morning air – birds chirping, a few vehicles on the road, and the distinct call for morning prayer from mosques. Since it's played over a loudspeaker, the voice echoes and can be heard for quite some distance.
For many, that's part of their daily routine and faith. For some, it's an annoyance. Recently, there have been sustained calls for the ban on loudspeakers. Various states are contemplating issuing orders on a ban. Is this all about noise pollution, or is there something else at play?
Context
The concept of loudspeakers in mosques began in the 1930s. Their primary use is for 'Azaan' or a call to prayer. They're also sometimes used for 'khutbah' or sermons. They're mounted on tall minarets, and the call to prayer rings out, sometimes as early as 5 am or even earlier. Singapore is said to have installed the first-known microphone loudspeaker at the Masjid Sultan. Loudspeakers aren't common in just mosques or religious places of worship. They're often used in various public gatherings, particularly during festivals.
While this practice is common, it has attracted a lot of attention in India and abroad to become a point of debate and discussion. In 2017, singer Sonu Nigam tweeted against the use of loudspeakers. Last March, Allahabad University Vice-Chancellor Sangita Srivastava filed a complaint alleging her sleep was disturbed by the loud Azaan performed at the mosque. Most recently, various states have called for a blanket ban on them or regulations on their volume and use. Among them is Maharashtra Navnirman Sena chief Raj Thackeray's call to ban their use by mosques.
Among the reasons cited for calls to ban loudspeakers is noise pollution. According to Section 2(a) of the Air (Prevention and Control of Pollution) Act of 1981, noise is defined as an air pollutant. Noise pollution has been designated as a distinct phrase from noise. It states, "a harsh disagreeable sound, or such sound; a pollution, an excessive or annoying degree of noise in a particular area".
The Central Pollution Control Board of India (CPCB) has established the permissible noise levels for various areas across India. Noise pollution rules outline the acceptable noise levels in different zones for both day and night. Concerning legislation, noise pollution was previously under the Air (Prevention and Control of Pollution) Act of 1981. Now, there is the Noise Pollution (Regulation and Control) Rules, 2000. When it comes to noise from vehicles and construction equipment, they come under the Environment (Protection) Rules, 1986.
Apart from legislation, the courts have had their say on the matter. Going as far back as 1956, a Calcutta High Court judge ruled against Muslims, saying the transformation of the romantic sound of the mosques' call into noisy fanfare was unnecessary. In June 2005, the Supreme Court banned loudspeakers and music systems in public places between 10 pm and 6 am. Another 2005 order from the apex court stated loudspeakers can be used until midnight for festive occasions for 15 days a year. In 2016, the Bombay High Court ruled that using loudspeakers wasn't a fundamental right, irrespective of religion.
VIEW: Ban/regulation for peace and harmony
Calls for a ban or regulation on loudspeakers aren't limited to India. Indonesia, the world's most populous Muslim country, issued guidelines on loudspeakers at mosques. In Saudi Arabia, all loudspeakers are at a third of their maximum volume. In the US, the Al-Islah Mosque in Hamtramck, Michigan, requested permission to broadcast their prayer that upset non-Muslim residents. The city amended its noise regulations to limit volumes at all religious places.
When it comes to the courts, it hasn't been discriminatory. While hearing an appeal from Christians on using a microphone during mass, the Supreme Court stated activities that disturb old people, students, and children during the early hours can't be permitted. It applied to all churches, mosques, gurudwaras, and religious functions. Despite this, all religions pay little to no attention and continue to flout the law.
Tahir Mahmood, former chair of the National Minorities Commission, agreed with the various court's observations and called for a blanket ban on loudspeakers at all places of worship. When the Calcutta High Court judge gave his judgment in 1956, he said he couldn't imagine Muslims enjoying the noise. A couple of years back, the prominent writer and lyricist Javed Akhtar said mosques shouldn't use loudspeakers.
Akhtar's view is similar to that of the courts. They have stated that Azaan is a vital part of the Muslim faith, but using microphones and loudspeakers isn't necessary. Arnav Narain, an advocate in the Supreme Court cited restrictions during Diwali on bursting crackers. IPS officer Najmul Hooda spoke on the religious context. He wrote that secularism can have a future only if there's amicable conduct by the communities at the base.
COUNTERVIEW: A communal and political ploy
While the debate on loudspeakers, specifically for mosques, isn't new, the timing of recent calls for their ban is striking. It comes as various cities have seen incidents of communal violence. Muslims are being targeted for everything from what they wear to what they eat and where they can pray. Right-wing groups have taken this time as an opportunity to intimidate Muslims into removing loudspeakers at mosques, especially in rural areas.
Like other religions in the subcontinent, Muslims adopted loudspeakers as a part of their ritualistic performance and traditions. It would be wrong to assume that religious practices are done in a vacuum and not borrowed from the geography and culture as they evolve. The heart of it is religious discrimination and communal polarisation. Ahmedabad-based academic and writer Fahad Zuberi stated the double standards of denying and the repeated instances of targeting one community's practices while allowing others to continue.
The practice is a ploy to prey on the insecurities of a polarised electorate. The vast majority of those opposing loudspeakers are doing so in the name of religion and not for public harmony. As Zuberi pointed out, Prophet Muhammad was on a political and spiritual quest. So, the use of a human voice over that of a horn would've been more practical. The argument that it's inherently not a part of the religion because it wasn't used before is problematic.
While loudspeakers are controversial and a nuisance to some, for residents and villagers at Wayanad in Kerala, they're a public good. They aren't just used for the ceremonial prayer call. Villagers also get local updates like information on deaths, elephant encroachments, and natural disasters. It's been a practice at several mosques. As history lecturer Dhivin Paul stated, this is one instance where loudspeakers have led to communal harmony.
What's your opinion on this?
(Only subscribers can participate in polls)
a) The calls for a ban on loudspeakers in religious institutions are justified.
b) The calls for a ban on loudspeakers in religious institutions are not justified.
---
🕵️ BEYOND ECHO CHAMBERS
For the Right:
Assam CM's Bid To Define 'Assamese People' Is an Exercise in Exclusion
For the Left:
Mamata Banerjee and Tejashwi Yadav Show Congress How to Fight Elections
---
🏴 STATE OF THE STATES
Masks mandatory (Delhi) – Masks are once again mandatory in Delhi, with a ₹500 fine for a person in violation. The capital city has seen a steady rise in cases over the past few days. The Delhi Disaster Management Authority (DDMA) held a meeting to discuss the situation. Deputy Chief Minister Manish Sisodia said people need to learn to live with the virus, and there's currently no need to panic as the case count is relatively low.
Why it matters: On April 2, the Delhi government lifted the fine on not wearing face masks in public places. Face masks are becoming mandatory in other places as well. In 6 Uttar Pradesh districts, including Lucknow, they have been made compulsory. Experts have attributed the rise in cases nationwide to the dilution of the masks rule, reopening of schools, and increased social activities.
Khadi products (Kerala) – Products from the Kerala Khadi and Village Industries Board will soon be available on Flipkart under the brand name 'Kerala Khadi.' Earlier this month, Industries Minister P Rajeeve signed an agreement with the e-commerce giant. Designers from the Institute of Fashion Technology-Kerala (IFTK) have been brought in to design apparel. The Board has also partnered with IIT-Madras to diversify its portfolio.
Why it matters: As of 2016, there were an estimated 12,800 workers involved in the spinning and weaving of khadi in Kerala. The state has been looking to modernise the sector and help increase its production and sales. When the pandemic hit, the sector began making one crore face masks. The state government directed various departments at the time to purchase handmade khadi face masks.
Seafood price rise (Odisha) – Seafood prices in the state's coastal districts have increased in light of the annual two-month fishing ban. The ban came into effect on April 15 and applies to trawling and mechanised fishing. It has resulted in reduced fishing activities and a decline in seafood supply. Pomfret, usually priced at ₹300 per kg is now at ₹450. Kani is now ₹200 per kg compared to the normal rate of ₹150.
Why it matters: The ban was introduced in 1998 to help in the breeding of fish during the rainy season. The goal is to ensure that marine life spawns uninterrupted without hunting so stocks can be sustained for the remainder of the year. All mechanised fishing vessels, including 630 trawlers of the Paradip fishing harbour, aren't allowed to venture out to sea.
L-route server (Rajasthan) – Rajasthan is the first state in India to install an L-Route server for uninterrupted internet services. It's a part of Chief Minister Ashok Gehlot's e-governance initiative. It was installed at the Bhamashah State Data Center in association with the Internet Corporation for Assigned Names and Numbers (ICANN). It will help provide internet connection even if there is a glitch or outage.
Why it matters: The state will no longer depend on any main server for its internet access. The state has had problems shedding its BIMARU state image due to poor internet connectivity and lack of digital services. The state is using e-governance to deliver important services to the public and empower the state administration. One of those is direct bank transfers to increase financial inclusion for women and marginalised sections.
Committee for border dispute (Arunachal Pradesh) – The Arunachal Pradesh government and the Assam government will form a district-level committee to resolve the decades-long border dispute between the two states. The decision was made during the second official meeting between Chief Ministers Pema Khandu and Himanta Biswa Sarma. The first meeting took place in January. Each state will get 12 committees to cover the 123 villages along the border.
Why it matters: Assam and Arunachal Pradesh share an 804 km border. Over the years, there have been allegations of residents encroaching on the other state's land. There has been a suit pending before the Supreme Court on this since 1989. The border dispute goes back to 1873 when the British created an imaginary boundary between the plains and hilly areas of Assam. The inner-line regulation requires people from outside Arunachal to seek permission to enter.
---
🔢 KEY NUMBER
$10 billion – The value hydrogen will create for Reliance Industries by the end of this decade. According to Morgan Stanley, it will account for nearly 10% of the company's earnings.