March 22, 2023
Good morning. In today's either/view, we discuss whether the Bar Council of India's decision to allow foreign law firms to practice in India is a good idea. We also look at the proposed opening of Odia University in Odisha, among other news.
---
📰

FEATURE STORY
BCI's decision to allow foreign law firms: Is it a good idea?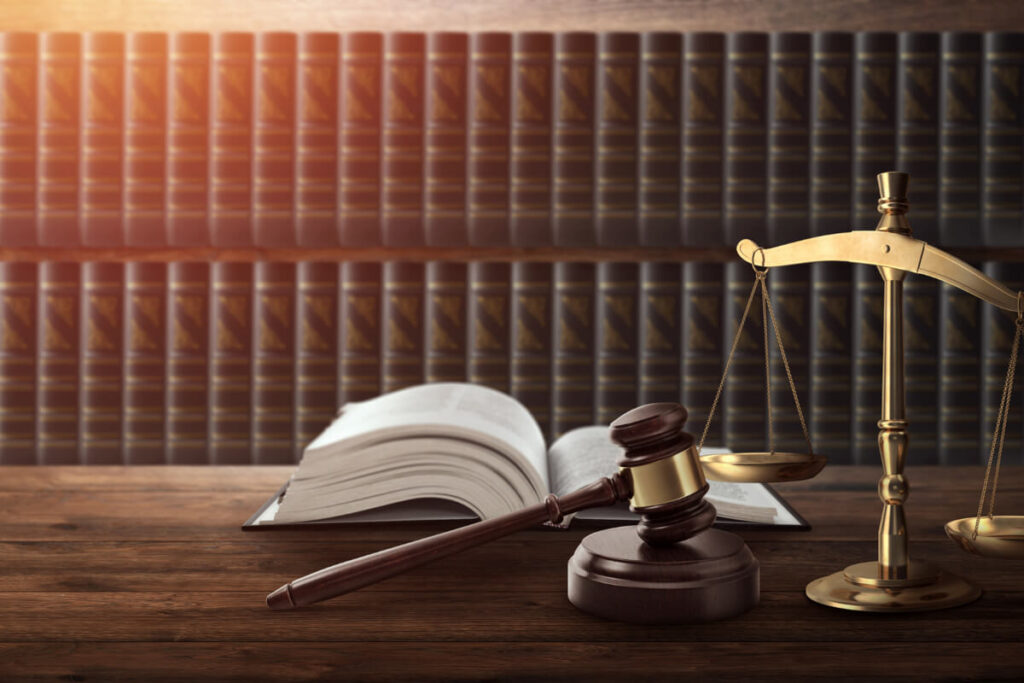 The Indian economy has liberalised significantly since 1991. There's also been much cultural and economic integration with the rest of the world. India has allowed foreign manufacturers, global conglomerates, and, more recently, universities to set up shop here. But the Indian legal sector stands as an oddity. It has remained one of the most regulated sectors in the country.
The Bar Council of India (BCI) has now decided to allow foreign law firms and lawyers to practice in India. The move could be a significant shake-up for the Indian legal landscape. Some call it exciting, but others are sceptical and worried about how this will impact local firms and lawyers.
Context
While foreign businesses have had remarkable success in India, law firms were prohibited until recently. In 2009, the Bombay High Court stated foreign law firms aren't allowed to practice in India. They cited the 1961 Indian Advocates Act, which limits litigation and corporate advisory work to Indian citizens.
According to the Act, advocates enrolled with the BCI alone can practice law in India. The Bombay court interpreted Section 29 of the Act to mean lawmakers wanted to prohibit foreign lawyers and law firms from engaging in litigious and non-litigious matters. Foreign law firms who were interested in the Indian market felt the court didn't take into account the needs of the industry.
There was one wrinkle, or even exception, to this. It was called the "fly-in fly-out" model. Foreign lawyers would often advise Indian clients on matters relating to foreign law while arriving in India on a tourist visa. Other issues were yet to be resolved. Several foreign legal process outsourcing (LPO) companies had offices in India. It was the Madras High Court's turn to look into this.
Taking up a writ petition against foreign firms rendering legal services here, the court ruled partially in favour of the firms. It said there was no bar to the fly-in, fly-out practice. The court didn't look into LPOs. The matter then went to the Supreme Court to seek further clarification on foreign law firms and lawyers practising in India.
The apex court ruled the fly-in, fly-out rule wasn't an absolute right of foreign lawyers. They said only casual visits were allowed. The court didn't say when these visits could be deemed regular. One of the concerns the court addressed was regulations governing the ethical conduct of legal practitioners, their work in India remaining unregulated. The question was, wouldn't Indian parties be at risk of foreign professional impropriety? The court restricted their freedoms so that all lawyers practising in India became governed by uniform standards and ethics.
With much of this issue bouncing around in the courts over the years, the BCI recently issued rules and regulations for foreign lawyers and law firms to enter India. It includes registration, renewal, cancellation of registration and disciplinary action for misconduct. The BCI defines a foreign lawyer as a person, including a firm or company, that can practice law in a foreign country. An Indian lawyer is an advocate enrolled in any state bar council under the Advocate Act.
VIEW: It's for the greater good
Those who support the BCI's decision say it's a win for the Indian legal sector. Cyril Shroff of Mumbai-based Cyril Amarchand Mangaldas said this would increase domestic competition. Will this mean consolidation in the industry? Shroff doesn't think so. He expects more competition. For smaller law firms, this could mean exclusive partnerships with foreign firms.
With the entry of foreign firms, there could be some talent migration, but it won't last. It will flow both ways, as Shroff put it. It's a natural consequence of India being part of the globalised world. India is a signatory to the General Agreement on Trade in Services (GATS) and is obliged to open the service sector to member nations. Legal services are included under GATS.
For MNCs operating in India, the BCI's decision is good news. Foreign law firms used by MNCs usually have a global presence with knowledge of the company's global operations. MNCs can rely on a single law firm without worrying about accountability in interpreting local law by another firm. For the in-house legal team, no more hassling with different lawyers, firms, and systems.
The decision will benefit Indian lawyers. They'll now have access to a network of foreign law firms with opportunities to further their careers. India will now join countries like Singapore and the US to have foreign lawyers practice domestically. Bringing in international best practices will enhance the work, which is ultimately what they get paid the big bucks for.
COUNTERVIEW: What about the Indian legal fraternity?
Coming out strong against the decision, the All India Lawyers' Association for Justice (AILAJ) said the BCI sacrificed the interests of the Indian legal system. They said the BCI traded it for the Free Trade Agreement with the UK, which considers the Indian legal sector. In its statement, the AILAJ said the BCI didn't consult the body of advocates.
For some, the BCI's priorities are misplaced. The AILAJ cited the worsening situation of junior, first-generation, and women advocates and the BCI's non-response. Even though the rules restrict foreign firms and advocates from appearing before judicial fora, other practices like opening offices and partnering with foreign lawyers and law firms are allowed.
Another group against the BCI's decision is the Society of Indian Law Firms (SILF). They sent a notice citing deficiencies, irregularities, and vagueness in the BCI's rules. Managing Partners of some Indian law firms were concerned. They feel the Indian legal sector needs reforms before they're ready to compete with foreign counterparts. The promise of a level playing field might not come to fruition.
There's enough scope for unfair play. When a lawyer registers to become a member of the state bar council, they need the support of a domestic lawyer. They must have at least ten years of experience working with an Indian lawyer. This isn't stated for a foreign lawyer. The rules leave much worrying wriggle room for foreign lawyers and firms.
Reference Links:
What is your opinion on this?
(Only subscribers can participate in polls)
a) BCI's decision to allow foreign law firms to practice in India is a good idea.
b) BCI's decision to allow foreign law firms to practice in India is a bad idea.
---
🕵️ BEYOND ECHO CHAMBERS
For the Right:
A Yawning Gap Between the Myth and the Reality of Modi 2.0
For the Left:
India's WASH Programs Present Sustainable Development Model for the World
---
🇮🇳 STATE OF THE STATES
Substandard and spurious drugs (Himachal Pradesh) – In the last three years, the state has deemed 74 drug samples to be substandard or counterfeit (2020 to 2022). According to statistics given by the drug authorities in response to a question asked by former Health Minister Bipin Parmar in the Vidhan Sabha, 22 drug samples were deemed substandard in 2020-21, 20 in 2021-22, and 32 in 2022-23. Parmar had requested information about the term of his own BJP government.
Why it matters: Surprisingly, according to the monthly national-level warning released by the Central Drugs Standard Control Organisation (CDSCO), 158 drug samples were deemed substandard in 2022 alone. Unlicensed pharma companies such as Trizal Formulations and Arya Pharma make 9 of the 74 substandard drugs in Himachal. Both companies are based in Baddi and are facing legal action.
Project to fix water problems of Guntur (Andhra Pradesh) – The Gorantla water reservoir, which is currently under construction, will put an end to the long-standing drinking water problems of residents in Guntur Municipal Corporation's combined villages (GMC). Gorantla, Reddypalem, Pedapalakaluru, Nallapadu, Chowdavaram, Naidupet, Potturu, Ankireddypalem, Etukuru, and Budampadu were among the villages that united with GMC in 2010. Since then, the municipality has provided drinking water via water tankers, which has not been sufficient for the people.
Why it matters: To address the water crisis, a potable water project worth ₹33 crore was launched in Gorantla in 2019 under the AMRUT (Atal Mission for Rejuvenation and Urban Transformation) plan. This initiative will help approximately 2.34 lakh people. The project was postponed for a variety of causes, including delays in obtaining necessary permits, a lack of appropriate land, and the Covid-19 pandemic. The job was accelerated a few months ago thanks to the efforts of GMC Commissioner Kirthi Chekuri.
Odia University to open in June (Odisha) – The long-awaited Odia University in Satyabadi, Puri district, will open for scholastic pursuits by the end of June. According to Higher Education department officials, the Odisha State Higher Education Council has been tasked with developing the procedures for student admission and scholastic activities at the institution.
Why it matters: The institution will offer postgraduate classes and support study in Odia Language, Literature, and Culture; Tribal Language and Literature Conservation; and Linguistics. Currently, building work for the university has been finished on 9.06 acres of ground at Bakula Bana, which includes a teaching block, office block, student and research assistant dormitories, and a canteen.
Create policies on transgender reservations: HC (Maharashtra) – The Bombay High Court on Monday ordered the Maharashtra government to submit a strategy on the transgender job and education reservations by June 7. Earlier this month, state attorney general Birendra Saraf stated that the state was preparing to issue a government resolution (GR) in a week that would include a third slot for transgender people in all public jobs and education enrolment, in addition to those for male and female applicants.
Why it matters: The HC was hearing Vinayak Kashid's 2022 plea for the state to comply with a 2014 Supreme Court order ordering all states to issue pro-transgender policies. Kashid's counsel, Kranti LC, stated that Karnataka offers 1% reservation in all categories and that he is seeking a similar policy in Maharashtra. The AG presented different GRs to the HC bench of Acting Chief Justice S V Gangapurwala and Justice Sandeep Marne, including those providing for a third choice in work, schooling, and access to welfare schemes, among other things.
CM: number of D-voters is almost one lakh (Assam) – In response to a query from Congress MLA Abdur Rashid Mandal, Chief Minister Himanta Biswa Sarma stated that the state had 99,942 D-voters as of February 1. D-voters are those who were unable to provide proof to support their Indian citizenship. The areas of Sonitpur and Barpeta led the list, with 15,835 and 15,232 D-voters, respectively. As of February 1, 2023, there were 1,05,826 cases outstanding before the Foreigners Tribunal, which decides these people's status.
Why it matters: One of the most contentious issues in Assam's political and societal realm is the problem of D-voters. Several elections have been fought and won over the problem of undocumented Bangladeshi immigrants, who are originally labelled as D-voters if their names appear on voting records. The Election Commission established the idea of D-voters in Assam in 1997. It is not found elsewhere in India.
---
🔢 KEY NUMBER
500 – 500 tribals will be selected as beat forest officers in Kerala, for the first time in the state's history.