November 9, 2023
Good morning. In today's either/view, we discuss whether fixed-term employment can be the economy's panacea. We also look at the judicial recruitment reform in Haryana, among other news.
---
📰 FEATURE STORY
Can fixed-term employment be the economy's panacea?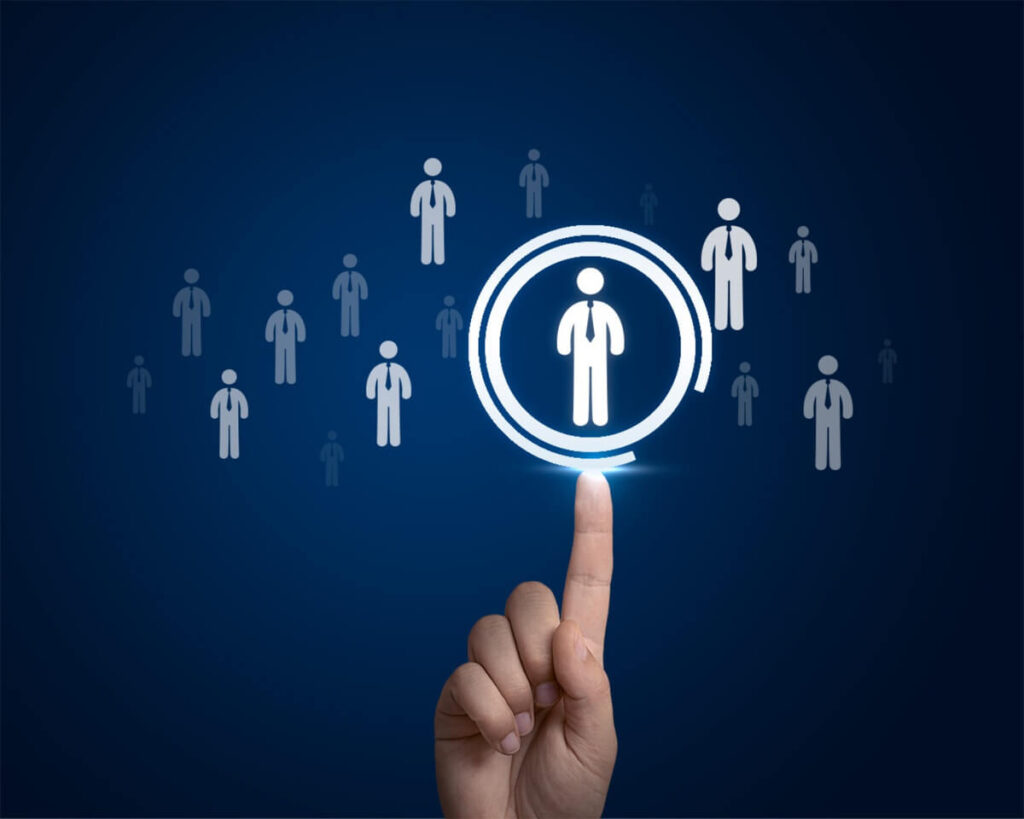 Any economy is only as good as its workforce. In a country with over a billion, people need to be gainfully employed for the economy to be considered functional and growing. There's a reason economists and policymakers look at employment data so closely and why it's often used as a political football to fit the performance narratives of a government.
But how can a country ensure people are continuously gainfully employed? Perhaps fixed-term employment is the solution. Companies can now hire fixed-term workers for seasonal jobs, giving them more flexibility. With the recognition by the Labour Codes, can this be the economy's silver bullet?
Context
We need to begin with legislation and employment. The 1946 Industrial Employment (Standing Orders) Act provided industries with a common framework that defined conditions of employment. It's to ensure employees know the nature of work they're entitled to. It's also to help regularise this across the country to prevent exploitation.
Fixed-term employment is a contract where a company hires an employee for a specific time period. It's for a year in most cases, but it can be renewed. Strictly speaking, this employee is not on the company's regular payroll. That amount is fixed in advance. These contracts can't be given for routine jobs but only for seasonal or temporary ones. It also can't be given to replace existing employees.
In 2018, the government released a notification to amend the rules that allowed fixed-term employment contracts across all sectors. It came after then-Finance Minister Arun Jaitley's Budget speech stating fixed-term employment would be extended. Previously, these types of workers were only hired in the textile industry. To prevent large-scale retrenchment, the government said that no permanent employee could be forcefully moved to fixed-term employment.
Before the pandemic, the dominant discussion on employment was India's struggle to create an adequate number of good, non-farm jobs. The Indian economy had slowed down before the pandemic, and the relationship between growth and jobs was arguably at its weakest. The Indian economy is often peculiar concerning employment. We have a large informal sector. There's often a mismatch between high-growth and high labour absorption sectors with supply-side constraints in the labour market.
Broadly speaking, if there's one persistent issue for India in recent years, it's demand and supply-side structural problems. The result is high informality and underemployment, and high levels of open unemployment among educated youth.
Historically speaking, in early and late industrialising economies, a sustained rise in per capita incomes and improved working conditions don't happen without structural transformation that moves excess labour from agriculture and informal activities to higher productivity sectors. The paradox that some often attribute to India is that high-growth sectors like finance and IT-BPO aren't the largest employers, and large employers like textile and transport haven't shown robust growth.
Unemployment, especially in the aftermath of the pandemic, remains a pressing concern. That's true for both urban and rural areas. India will overtake China, or perhaps already has, to become the world's most populous country. Nearly 53% are under the age of 30. Many see that as an asset. But any asset is only good if it's put to use. Unemployment remains the tip of the iceberg.
It's a vicious cycle – falling employment and earnings will undermine the country's chances to fuel the growth needed to create good jobs for that 53%. What could become an asset could turn into a time bomb. Perhaps fixed-term employment is the fix that's needed?
VIEW: Just what the doctor ordered
If you obsess over the 'ease of doing business' metrics, then fixed-term employment is music to your ears. When the government allowed fixed-term contracts across all sectors, India Inc. breathed a sigh of relief. For companies that have cyclical businesses, flexibility in hiring ensures they stay afloat. Companies have often complained about India's rigid labour laws being a hindrance to setting up shop here.
If you're a worker, you're glad that fixed-term employment is regulated and has the government's backing. Concerns about companies using the fixed-term classification and definition to treat workers as use-and-throw objects are unfounded. It's because the Labour Codes recognise fixed-term employees as a distinct category. This means all benefits provided to permanent employees should be provided to fixed-term ones on a proportionate basis.
For the economy as a whole, giving more people gainful employment is a good thing. It's exactly what's needed. It also ensures that the unorganised workforce will be treated well in the organised sector. For investors, it's a confidence-boosting measure to know that companies have the flexibility and opportunity to hire workers when they need them the most.
COUNTERVIEW: Not the right fix
When the government hurriedly passed three new labour codes in September 2020, it increased the threshold for several legal protections for workers and introduced fixed-term employment. Simply put, fixed-term employment makes workers more vulnerable. What it did was increase, or swell the temporary category of workers. Earlier restrictions of not converting permanent employees to fixed-term employment status weren't included in the 2020 codes.
Has fixed-term employment worked elsewhere? Not really. Europe adopted it in the early 2000s. The intentions were the same – provide flexibility to industries and be a stepping stone for youngsters to enter the labour force. Prof. Bas ter Weel of the University of Amsterdam looked at the Netherlands, Sweden, France, Spain, and Italy. In these countries, the transition rate to permanent employment fell over time. This low transition rate led to high wage differences between permanent and fixed-term employees.
While some welcomed the move to extend fixed-term employment to all industries, the worry is companies could use it to circumvent the hiring of permanent workers. A study by the VV Giri National Labour Institute and the Indian Institute of Public Administration showed that only one in five fixed-term employees got their contract renewed for a second term. That means 80% of fixed-term employees either graduate to no work or remain unemployed after their contract duration ends.
Reference Links:
What is your opinion on this?
(Only subscribers can participate in polls)
a) Fixed-term employment will be good for the economy.
b) Fixed-term employment will be bad for the economy.
---
🕵️ BEYOND ECHO CHAMBERS
For the Right:
Modi Says Congress Failed To 'Control Naxal Violence' – Union Government Data Shows Otherwise
For the Left:
Bharat's Model of Economic Growth Cannot Be Built on Western Models
---
🇮🇳 STATE OF THE STATES
Judicial recruitment reform (Haryana) – The Haryana government has revised the judicial branch recruitment rules, initially established by the former Punjab government in 1951. A special recruitment drive will fill 129 actual and 45 unforeseen civil judge (junior division) vacancies. A selection committee, including three judges from the Punjab and Haryana High Court, the Haryana Advocate General, the Chief Secretary, and the HPSC Chairman, will oversee the process.
Why it matters: The amendments, made in consultation with the Haryana Public Service Commission (HPSC) and the Punjab and Haryana High Court, aim to improve the recruitment process's efficiency and transparency. The recruitment will involve a preliminary exam, main exam, and viva-voce, with the viva-voce candidates being thrice the number of vacancies based on written exam performance.
Inadequate sanitation (Tamil Nadu) – Despite Tiruvallur district being declared 'Open Defecation Free' five years ago, residents of Arunthathiyar colony in Jagirmangalam village still lack usable toilets. The toilets constructed under the Swachh Bharat scheme are non-functional due to the absence of a drainage system. The villagers, including pregnant and menstruating women, are forced to walk nearly a kilometre to open fields for defecation. The village also struggles with damaged roads, inadequate drinking water supply, and a dilapidated water tank, leading to frequent illnesses among children.
Why it matters: The situation in Jagirmangalam village highlights a critical gap between policy declarations and on-the-ground realities. While the village panchayat president claims many prefer open fields, the reality suggests a lack of basic amenities, with promises of future improvements.
Pratibimb app for cyber safety (Jharkhand) – The state's Director-General of Police, Ajay Kumar Singh, launched the 'Pratibimb' app, a new tool by Jharkhand Police to pinpoint the geographical locations of mobile numbers associated with cyber fraud. The app provides a visual map displaying the locations of mobile numbers involved in cybercrimes across India.
Why it matters: Jharkhand, ranking second nationally in cybercrime rates, has reported 5,350 cases since 2019, with Ranchi district accounting for 1,432 of these. A workshop on cybercrime prevention is currently in progress in Ranchi, with officials from multiple states and central agencies in attendance.
National Games venues flooded (Goa) – Unseasonal heavy rainfall in Goa has led to waterlogging at several venues of the ongoing National Games, causing disruptions and rescheduling of events. The state experienced nearly 2 inches of rain in 24 hours, marking what could be the wettest November day in a decade.
Why it matters: The India Meteorological Department (IMD) reported that the capital city of Panaji, along with Margao and Dabolim, received close to 4 inches of rainfall. The sudden downpour, attributed to a low-pressure area in the Arabian Sea, has also brought relief from the heat.
Glacier study (Arunachal Pradesh) – A team of scientists from the National Centre for Polar and Ocean Research and the Centre for Earth Sciences and Himalayan Studies will conduct a study on the glaciers in the Arunachal Himalayas. The 10-day expedition, flagged off by Science and Technology Minister Honchun Ngandam, aims to investigate the causes and impacts of glacier melting.
Why it matters: This study is the first of its kind in the region, where glaciers are reportedly receding at a rate of 25 to 30 meters annually due to global warming. The team will also consider establishing a glacier monitoring laboratory and has selected the Khangri and Daisaphu glaciers for preliminary research.
---
🔢 KEY NUMBER
1 – Shubman Gill and Mohammed Siraj have become the number-one ranked batter and bowler, respectively, in the latest ODI rankings released by ICC.