November 7, 2023
Good morning. In today's either/view, we discuss whether India can have state/publicly-funded elections. We also look at the underutilization of the MPLADS funds in Assam, among other news.
---
📰 FEATURE STORY
Can India have state/publicly-funded elections?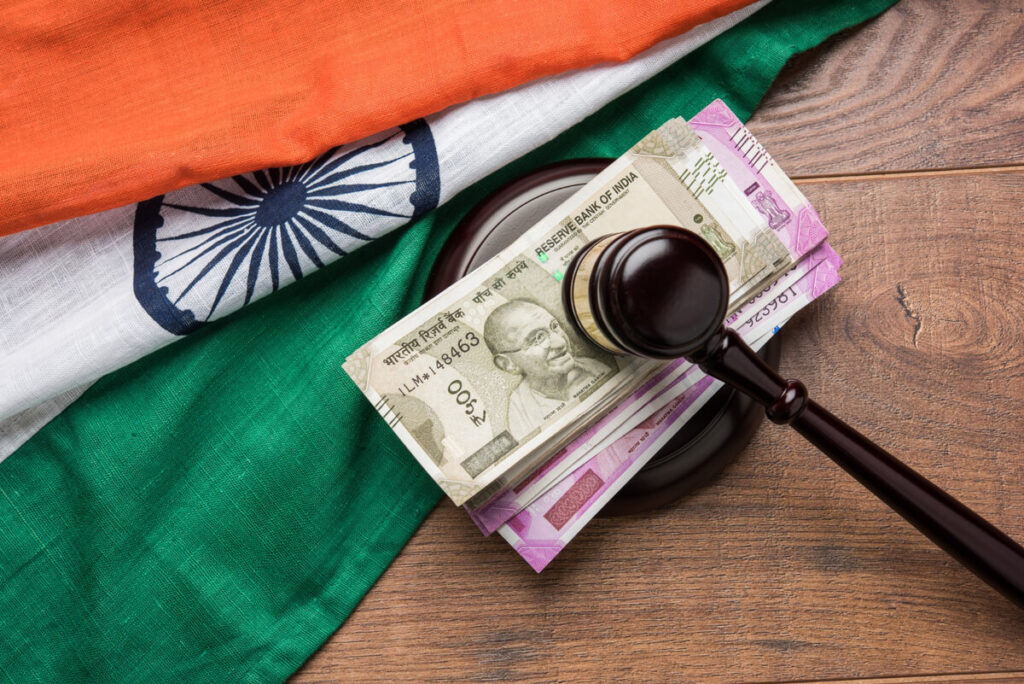 "Election funding is a complicated issue". That's the view of the Supreme Court as it hears the issue of electoral bonds concerning electoral funding. The court isn't wrong. Funding elections in the world's largest democracy ought to be complicated. There are a plethora of parties vying for attention and electoral significance. They need money to function.
But who's paying? Who should and shouldn't pay? These are important questions that need to be answered. Are ordinary citizens' donations enough to keep parties and campaigns afloat? How much influence should big corporate houses have in throwing money at the political causes and candidates close to them?
Context
Let's cover the basics first. Political campaigns aren't cheap. In fact, they've only gotten more expensive over time. India's 2019 elections were more expensive than the 2016 US Presidential elections. Party membership fees, contributions from candidates' friends & family, and quasi-state funding amounts to very little.
Election funding in India is essentially corporate funding, and it's not a new thing. It actually goes back to the freedom movement. In the first half of the 20th century, those fighting for economic and political freedom had supporters in the corporate class. In the 1960s, the Congress and the Swatantra Party, started by C Rajagopalachari, were the main beneficiaries of donations from companies like the Tatas and Birlas.
In 1969, the Indira Gandhi government banned corporate funding. Part of the reasoning was to keep a check on the Swatantra Party to cut off some of its money. But parties found a workaround. Parties began raising money by publishing souvenirs that had corporate ads. The companies evaded tax and resorted to black-market techniques. When Rajiv Gandhi came to power, he wanted to end the license permit raj culture and lifted the ban.
Concerning legislation and legality, corporate contributions are legal and subject to some restrictions. The 1951 Representation of the People Act introduced limits on how much candidates could spend. A 1960 amendment introduced a ceiling for donations – ₹25,000 or 5% of the average net profit of the company for the three preceding years.
Post-liberalisation, corporate funding steadily increased. Money from companies is usually routed through people, other companies, and industry groups. In 2013, that 5% limit was raised to 7.5%. The landscape further changed when the 2017 Finance Act removed earlier limits. The NDA government went further with the 2018 Finance Bill that changed some aspects of the 2010 Foreign Contribution Regulation Act (FCRA). Now, foreign companies registered in India could also contribute.
Let's tackle electoral bonds. Introduced by the government in 2017, it got a lot of attention and not for the right reasons. Many believe it only increases the murkier and darker trends in political funding. Thanks to the Right to Information (RTI) Act revelations, we know the government ignored warnings of the Reserve Bank of India (RBI) and the Election Commission (EC) when it was released.
What are electoral bonds? They're interest-free money instruments that can be bought by individuals and companies. They're usually sold in multiples of ₹1,000, ₹10,000, ₹1 lakh, and ₹10 lakh. Parties have to encash them within a specified time. Here's the key – it's anonymous. Also, there's no limit on purchases.
While we don't really know who's behind the money, we do have an idea of who got what and how much, thanks to the Association for Democratic Reforms. Between 2017 and 2022, electoral bonds generated ₹9,188 crore for 7 national and 24 regional parties. 57% of that went to the BJP. Congress got ₹952 crore. Given how much money is at play, can India have state/publicly funded elections?
VIEW: Necessary for a healthy democracy
First things first, electoral bonds need to go. They're essentially a tool for corruption and don't do anything for transparency. There's no obligation on the party or the donor to disclose any information. This should have no place in a democracy. Even if citizens demand information be made public, the government can refuse. No questions asked. Also, electoral bonds are mainly used by big companies and wealthy donors. It's undemocratic for a select few to have such a say.
Public funding of elections is necessary for a healthy democracy. A study by the Electoral Integrity Project found that the most common reform in recent years was to strengthen disclosures and introduce or expand public funding. 116 countries have some provisions for this, including Germany and the United Kingdom. One way could be a National Election Fund (NEF) operated by the EC and Parliament. Think of this like an entity giving out grants. If a party wins over 2% in the previous election, they'll get a payment. Another type of grant is small donations below ₹20,000 with PAN card details of the registered voter.
To put transparency at the forefront, public funds should be subject to audit by the Comptroller and Auditor General (CAG) and be included under the Right to Information Act (RTI). There's some research to suggest that strict legal regulations improve the perceived quality of political funding. Under the Local Area Development Schemes (LADS) for MPs and state legislatures – MPLADS and MLALADS, the resources allocated have increased rapidly – ₹53,000 crore over five years. They're underutilised. Why not disburse these among candidates and parties based on a minimum percentage vote share threshold?
COUNTERVIEW: Somewhat Unrealistic
From the government's point of view, a big reason why electoral bonds were introduced was to increase transparency. It's also a way of getting rid of black money. Even the issue of an expenditure cap has become divisive. Given the ground parties and candidates need to cover to spread their message, a cap would handicap that effort. So, would actually anything change if state-funded elections became a reality? Not really. Private donations would still continue.
Even the EC hasn't favoured it. A few years ago, then Minister of State for Finance, Anurag Thakur, cited the EC's reasoning for being against state funding – it won't be able to prohibit or check a candidate's own expenditure or others over and above that provided for by the state. Who would keep a check on things like paid media, for example? Those who argue for public financing of elections make their case for "equitable influence". In reality, that's unlikely to happen unless other aspects of election financing are drastically different.
Even if there was some form of public subsidy or grant system to fund candidates, parties, and their campaigns, why would that stop wealthy people from donating? In Israel and the US, public subsidies haven't reduced the reliance on private donations. In several Latin American countries, it's the same story – public subsidies have been ineffective in reducing the role of businesses.
Reference Links:
What is your opinion on this?
(Only subscribers can participate in polls)
a) India can have state/publicly-funded elections.
b) India can't have state/publicly-funded elections.
---
🕵️ BEYOND ECHO CHAMBERS
For the Right:
Don't let sectoral laws dilute IBC
For the Left:
Jagmeet Singh's baseless accusation against RSS in 1984 anti-Sikh riots: Separating fact from fiction
---
🇮🇳 STATE OF THE STATES
Blanket of smog (Delhi) – Delhi continues to be covered in a blanket of haze as the air quality remains in the severe category. High pollution levels have forced people to remain indoors. The Commission for Air Quality Management (CAQM) implemented Stage IV of the Graded Response Action Plan (GRAP) across the National Capital Region (NCR) to prevent any further deterioration. It includes a ban on construction work and restrictions on the entry of polluting trucks and commercial four-wheelers.
Why it matters: Pollution levels in the city have remained in the severe category for a few days now, with the air quality index (AQI) above 400 at several locations in the city. Noida and Gurugram also recorded an AQI in the severe category. The reason for such a spike seems to be unfavourable meteorological conditions, vehicular pollution, and stubble burning.
Welfare schemes paid dividends (Andhra Pradesh) – The Samajika Sadhikara Bus Yatra of the YSRC implemented across the state has received a good response as people state they've benefitted from the welfare programs launched by the YS Jagan Mohan Reddy government. At several places like Tirupati, Nellore, and Kadapa, the yatra has garnered positive responses, with people voluntarily participating.
Why it matters: For many, especially SCs and STs, the welfare initiatives come as a boon as they were previously neglected. The YSRC has developed a plan to decongest traffic in Tirupati city and has taken up development projects in the municipal corporation limits. However, some challenges remain with women from self-help groups concerned about being left out. It remains to be seen if these measures will help garner votes.
Tea unions agree to land survey (West Bengal) – Tea trade unions in Darjeeling have agreed to the state government's plans to conduct surveys of tea garden land. However, they're undecided on the type of land document the government should distribute among workers. The Unions attended a meeting organised by the Gorkhaland Territorial Administration (GTA) to discuss the modifications notified by the government for the Darjeeling and Kalimpong tea gardens.
Why it matters: The unions were against the state's decision to distribute five decimals of land each to residents of tea gardens in the 87 tea gardens in the Darjeeling hills. Opposition leaders said they would agree to a homestead patta that the government initially proposed. They said tea garden workers had over 5 decimals of land with them which they are entitled to with documents.
Ferry toll fee hike protests (Goa) – Old Goa, Chorao and Rachol saw protests against the hike in ferryboats for two and four-wheelers. Residents have threatened to launch an agitation unless the government backtracks by November 16. Among the protestors was Aldona MLA Adv Carlos Alvares Ferreira, who demanded the government instead hike the toll fee for tourists who use rent-a-bike and rent-a-car services. He said if the government can't build a bridge, the ferry services should be free.
Why it matters: The government spent ₹4-5 crore on a solar ferryboat but it hasn't been used much. For the islanders of the state, the ferry boat is a lifeline since there's no bridge to cross the river. For those coming from Bicholim, they need to take two ferry boats which end up costing them more.
MPLADS fund underutilised (Assam) – ₹21.58 crore of the Member of Parliament Local Area Development Scheme (MPLADS) Fund for 14 MPs has remained unused, and ₹105 crore hasn't been released yet by the Centre. According to the Ministry of Statistics and Programme Implementation report, 98.97% of the amount was spent by Silchar MP Rajdeep Roy. Dhubri MP Badruddin Ajmal spent the least, with only 68.20%.
Why it matters: According to the report, the 14 MPs were entitled to ₹250.50 crore. Per the rules, the money released is deposited in the respective district administration's bank account with interest accrued. According to the guidelines, the MP's role is to recommend a development scheme. A construction committee is formed comprising government representatives.
---
🔢 KEY NUMBER
$30 billion – There are reports of Saudi Arabia's interest in buying a stake in the Indian Premier League (IPL). Their interest is in acquiring a stake in the IPL holding company that could be valued at $30 billion.