December 13, 2021
either/view ⚖️
Carrier mother
To: either/view subscribers
---
Good morning. China's Yutu-2 rover that landed on the moon in 2019, recently spotted a rectangular object on the lunar horizon. Not quite on the dark side of the moon, but on the far side of the moon. The word used by a Chinese government website roughly translates to "mystery hut." Speculation abounded as to what it could be – everything from a lost Amazon delivery to the monolith from 2001 A Space Odyssey were suggestions. The most likely answer is a large rock. We'll know for sure as the rover is heading towards it to investigate.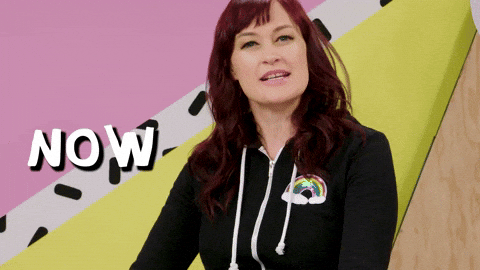 ---
📰

FEATURE STORY
Dealing With Surrogacy In India: Regulation Or Blanket Ban?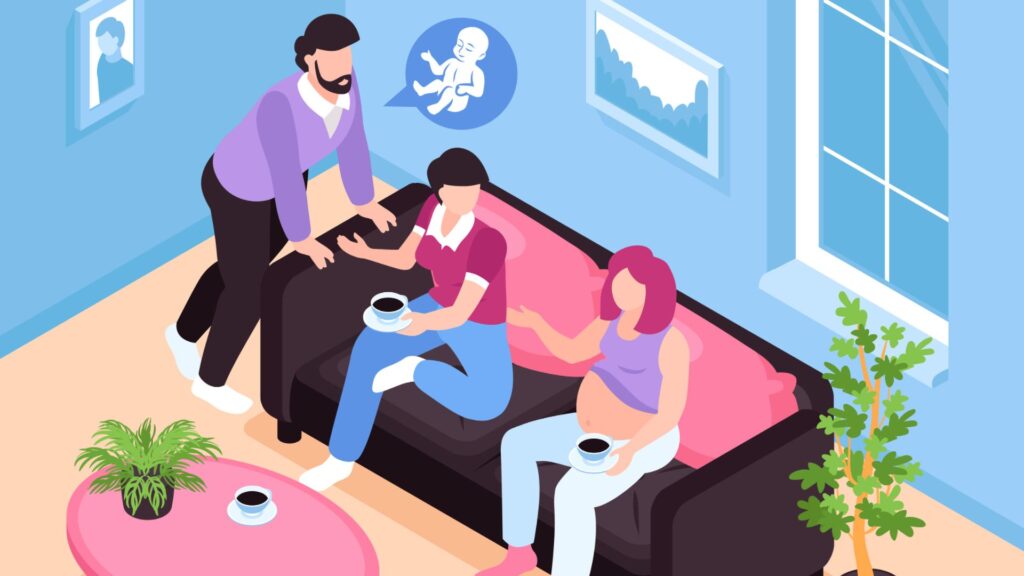 Earlier this year, a little film called Mimi was doing its rounds on TV screens and digital platforms. Based on Samruddhi Porey's Mala Aai Vhhaychy!, the film follows our eponymous main character who becomes a surrogate for an American couple for monetary gains. Now, it's important to remember that in most cases, art is simply a reflection of society. And as it turns out, India's commercial surrogacy industry is estimated at $6 billion.
As per the recently passed Surrogacy (Regulation) Bill, 2019, this whole industry goes kaput. While the Centre is sure that this protects the interests of both parents and surrogates, there has been a lot of talk about how the bill is ultimately, just exclusionary. So without any further ado, let's get into it.
Context
First of all, what is surrogacy? Surrogacy is basically an arrangement where a person agrees to carry a baby to term for somebody else. Technically speaking, there are two types of surrogacy but India only allows one, i.e. Gestational surrogacy. This method involves the creation of an IVF (in-vitro fertilisation) embryo that then gets implanted in the surrogate. Thus, ensuring that the child does not have any biological link to the carrier.
Until recently, India allowed surrogates to take part in the process either by will or for monetary gains. This changed on December 8, when the Rajya Sabha cleared the Surrogacy (Regulation) Bill, 2019. It was first introduced in 2019 and significantly tightens the window of eligibility for both the surrogates and the would-be parents. It also fully prohibits surrogacy for commercial purposes.
The bill only allows "altruistic surrogacy", which involves "no monetary compensation to the surrogate mother other than the medical expenses and insurance coverage during the pregnancy." The eligibility criteria also only open the opportunity up to Indian or NRI couples that have been married for at least 5 years and are incapable of having children on their own.
Proper preservation of rights
A major argument against surrogacy has been that it kind of commodifies the womb by essentially providing "wombs on rent". In most cases, it is also seen that wealthier couples opt for surrogacy and in India, the surrogates are commonly women who earn a maximum of ₹3,000 per month. The power imbalance in situations like this is very real. Considering a large number of foreign couples look for surrogates in India given our lower prices for IVF, the issue doesn't just remain a classist one but evolves into one of race. All of this made it rather difficult for surrogates to refuse an offer. This is what the new bill seeks to reduce.
The need for regulations in the surrogacy industry has been around for a while as most surrogacies happen through agencies and clinics. Most times, the parents don't even know who their surrogate is. It is the agencies that approach the surrogates and more often than not, they underpay and exploit them. According to a report by the National Commission for Women, less than 3% of surrogate mothers hold copies of their contracts with the surrogacy agencies. This makes it easier for the clinics to dock their pay while keeping a large cut of the women's payments for themselves.
The new regulations as per the surrogacy bill remove any unethical or morally dubious notions attached to surrogacy. It clearly states that the surrogate must be relatively close to the parents and cannot be offered monetary compensation. By ensuring enthusiastic consent from all the parties involved, this becomes more of a family affair than a purely transactional one. The bill also calls for the establishment of a National Surrogacy Board, State Surrogacy Boards and other "appropriate authorities" to oversee the workings of surrogacy clinics. They will also advise the Centre on policy matters relating to the same.
Exceptionally exclusionary
Since its inception, this surrogacy bill has been torn apart by activists. According to them, this bill showcases yet another instance where the current administration is trying to "legally define 'family' in traditional terms." Considering the LGBTQIA+ community can still not get married in India, insisting that only married couples are allowed to have children via surrogates seems awfully suspicious. And it isn't just the queer community that gets affected by this. Turns out, around 20% of surrogacy cases in India include single men and women. Now, due to this ratified bill, all their dreams of parenthood remain just that, dreams.
Banning commercial surrogacy also opens us up to the very real possibility of an "underground market". China, despite its surrogacy ban, witnesses over 10,000 births that happen through surrogates. This has been seen in other countries that have similar bans as well. Even when India banned transnational surrogacy, women were being moved to Nepal and Kenya to sidestep the law. Experts believe that this bill really does not do much to protect women's rights. Instead, it just makes things easier for exploiters to take advantage of vulnerable women in desperate situations.
Most of the ethical dilemmas about surrogacy also stem from rather archaic notions and discomfort surrounding women's reproductive rights. You see, "many forms of labour are intensely intimate". Whether it's sperm donation or wet nursing, these "intensely intimate" services are no different from surrogacy. Experts also say that it is unreasonable to view these women as if they lack agency; it's real life, not a badly written movie. As Vida Panitch puts it, "if the arguments for the uniqueness of reproduction were based on the extent of bodily control that comes with reproductive labour, we would also oppose working in mass production or the military."
---
🕵️ BEYOND ECHO CHAMBERS
For the Right:
Only two cheers for the economy
For the Left:
Human rights has been weaponised to justify wars. Liberals must recognise this and re-think strategy
---
🏴 STATE OF THE STATES
Opposition to ranking (Bihar) – The Bihar government isn't happy about its ranking in the Multidimensional Poverty Index (MPI) report from NITI Aayog. It sent a letter to the think tank disputing its standing as the poorest in the survey. In the memo, the government said the report was based on 2015 data. It said the state has developed across various sectors and parameters, and NITI Aayog has used old indices. They also said it wasn't fair to compare Bihar, a backward state, to a state like Punjab.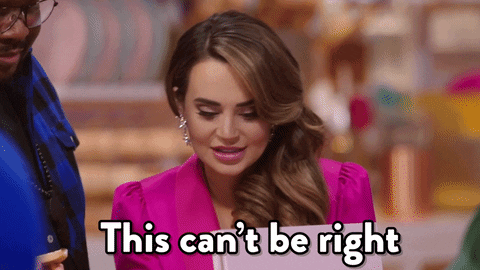 Bans on liquor and meat (Uttar Pradesh) – Soron town of Kasganj district will no longer have eggs, meat, and liquor. The state government has banned their sale in all 25 wards. As of now, there aren't any restrictions on consumption. The town recently was accorded the status of a pilgrimage site as worshipers come here to immerse ashes.
Ban on entry (Tamil Nadu) – Madurai district is clamping down on the unvaccinated. From December 13, those who aren't fully vaccinated will not be allowed entry into public spaces. These include fair price shops, business establishments, supermarkets, theatres, wedding halls, shopping malls. Those who aren't will be directed to nearby centres to get their vaccinations.
Colour of school uniforms (Rajasthan) – The Congress-led government in the state has ordered government schools to change the colour of school uniforms to surf blue and dark grey. Currently, boys wear a light brown shirt with brown trousers or shorts while girls pair it with brown salwar or skirt. The current ones were introduced by the BJP in 2017 and the Congress then said it resembled those worn by the RSS. Rajasthan Education Minister BD Kalla said the change wasn't politically motivated.
Refugee children in schools (Mizoram) – Since the military coup in Myanmar, almost 15,000 refugees have crossed into Mizoram. Citing the RTE Act, the state government said it would enrol children who have fled the country into schools in the state on humanitarian grounds. However, they might not be able to sit for class 10 and 12 exams since they require Indian identity credentials. Teachers in some schools say for the children, being part of a school gives them a sense of normalcy and hope.
---
🔢 KEY NUMBER
21.03 – The number of judges per million people in India, per Law Minister Kiren Rijiju. The basis of calculation is the population as per the 2011 Census and the strength of the Supreme Court and High courts.