September 9, 2021
either/view ⚖️
A contract for abuse?
To: either/view subscribers
---
Good morning. Heard of the saying 'the dead cannot be brought back to life'? Well, this statement does not ring true anymore. American scientists have brought back to life a dead animal.
Scientists got hold of the frozen tissue of a black-footed ferret, which was believed to have passed away in the 1980s. Using the technique of cloning, they managed to bring to life another ferret. The ferret named Willa is the first cloning project by the US to save an endangered species. Who will be the next to wake up from the dead?
'State of the States' will be published from next week.
---
📰

FEATURE STORY
Deconstructing the marital rape debate in India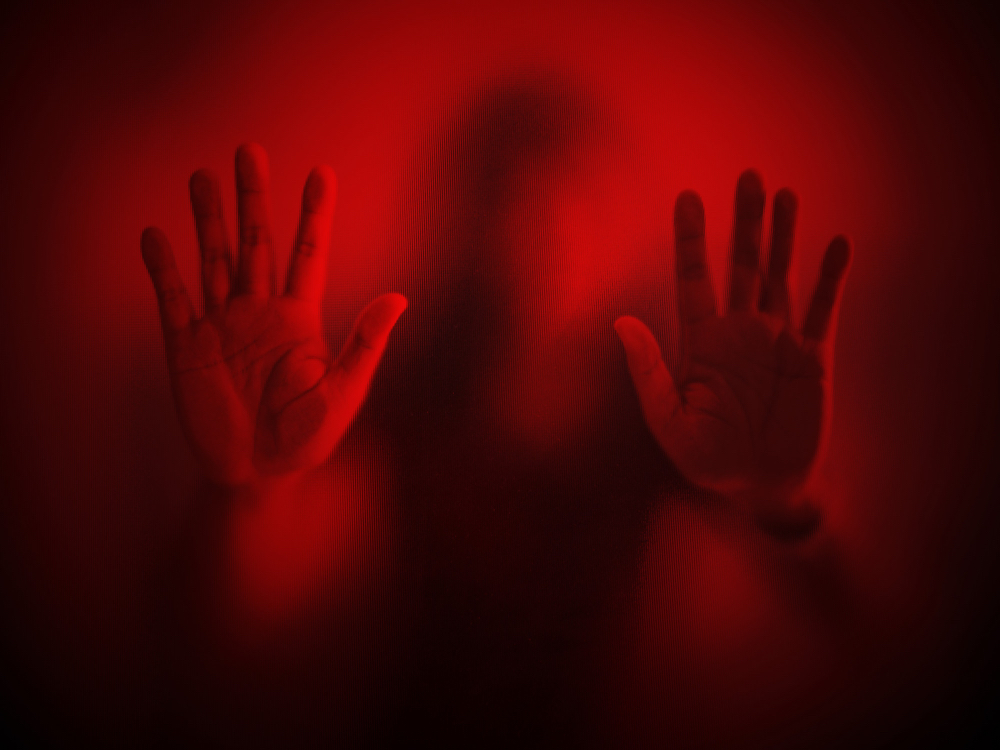 A few days back, Indians had divided opinions over a judgement passed by the Chhattisgarh High Court. Some people criticized the judge, others supported his order. Many within the legal community were upset with the media's coverage of the case. What's the case, you ask?
On August 26, headlines piled over the Chhattisgarh HC's decision to discharge a man who was accused of raping his wife. He was saved from the rape charges but held for being cruel to his wife. Before you question the judge, know that India does not have laws that criminalize marital rape. So the judge did his duty by reading from the law book. But that is exactly what has triggered debate. People are now asking: Why is marital rape not illegal in India? They insist that 'a rape is a rape' and want the country to make legal provisions to penalize offenders.
Context
Marital rape is not a new concept in India. For ages now, the debate has been taking new dimensions and every time, the answer has been the same. Indian law does not recognize marital rape. In fact, India is among the only 36 countries that has not yet criminalized marital rape.
The Indian Penal Code (IPC), which directs the criminal offences of people, came into force in the 1860s. As we know, this was during the British Raj. So easily, the laws were based on the Victorian era's moralities. The British set the minimum age for consensual sex as 10 years. Beware, the age limit was in line with the Bengali orthodox Hindus' belief that girls attained sexual maturity at this age. However, an unfortunate incident took place in 1889, when a 35-year old man raped his 11-year old wife. The girl passed away from the shock of it. So the Britishers increased the consent age to 12 years. While this should have been a welcome move, many leaders opposed this. They told off the British government for intervening in Hindu customs. They said the Act caused disturbances in the sanctity of marriage.
As years rolled on, many people started raising their voices against marital rape. They read up legal provisions and found problems with Section 375 of the IPC. As per this section, any act of sexual penetration without consent is rape. But there is a categorical exception that says a man's sexual intercourse with his wife is not considered rape, if the wife is above 15 years old. This increased age bar has not satisfied many sections of people who claim that such exceptions for rape should be done away with completely.
Marital rape should not be criminalized
Weeks before the Chhattisgarh HC judgement, the Mumbai HC too had a similar case in front of it. A woman had accused her husband of marital rape, which she said was the reason for her paralysis. But the court claimed that forced sex in marriage was not illegal. In 2015, even the apex court had dismissed a petition on marital rape. Why? Criminalizing marital rape would mean the collapse of the family system.
Let's face the truth. Indian society is strongly rooted in the institution of marriage. Culturally, marriages have been accorded a sacred status. Legally, it is a contract between a man and a woman, where the consent of the woman is implied. If in this situation, the Indian government decides to criminalize marital rape, it could de-stablize the social setup.
In our country, sexual intercourse is seen as a foundation of marriage. The Hindu Marriage Act and Special Marriage Act have provisions that state a marriage can be annulled on the grounds of impotence. This clearly establishes that law does not see marriage as independent of sex. In fact, these acts claim that denial of sex in a marriage is a cruelty. With such specific legal definitions of marital sex, courts cannot interpret provisions differently.
For this very reason, some people say that there is no point in comparing Indian law with that of the West. The social scenario in each country is very different, which is why the laws are different the world over. In 2016, the former Minister of State for Home Affairs Haribhai Parthibhai Chaudhary clarified that the concept of marital rape does not fit in with the Indian context. He pointed at poverty, illiteracy and social customs to say that the government did not plan to criminalize marital rape.
Advocate Aankhi Ghosh thinks there are enough safeguards in law to protect women from the sufferings of a marital rape. The IPC allows a woman to lodge a complaint against her husband for assault or grievous hurt. This is sufficient to punish the man. To avoid further instances, the woman can choose to live separately. If her husband tries to initiate sexual intercourse when she is living separately, he will be legally punished for it under Section 376(b). Even though these laws do not spell out marital rape, they are adequate to protect women from the crime.
Marital rape should be criminalized
Like Ghosh said, there are no pertinent laws related to 'marital rape'. This very fact is seen as a major loophole in the system. Unless there is a law that explicitly mentions marital rape, there will be no room for any talk on consent.
After the 2012 Delhi gangrape case, a committee was set up under Justice JS Verma to strengthen anti-rape laws. One of the committee's recommendations was to criminalize marital rape. Verma emphasized that the relationship between the accused and the victim should not matter. Marriage does not mean that the woman gives irrevocable consent to sex. So there is a need to identify marital rape as a punishable offence.
But matters did not change even after the recommendation. So in 2017, another case came up before the Supreme Court. This time, the court ruled that sex with one's own wife who is less than 18 years will be considered as marital rape. Even if the minor wife had given consent, the man will be penalised. This is a little win for the activists. But what's troubling is that the court decided that a woman aged below 18 years has bodily integrity, which cannot be violated by her husband. Why did they not include adults who are being sexually violated against their will?
Over the years, the debate kept garnering more attention. A month ago, the Kerala HC identified a man as having committed marital rape. This court was appreciated for acknowledging the incident for what it was – a marital rape. The judges admitted that though he could not be penalized, his actions had caused physical and mental cruelty to the woman. This gave enough grounds for a divorce. The court also highlighted that violating the bodily integrity of someone equals to violating their individual autonomy. Such a violation of autonomy and privacy cannot be encouraged even in marriages.
Finally, the exception for marital rape under Section 375 violates several fundamental rights. As per Article 14, everyone is equal before the law. But this law does not guarantee married and unmarried women equal protection. This violates her right to equality. The law also fails to protect women from the forced sexual acts of their husbands. This affects their physical and mental health. Thereby, the law violates Article 21 which swears by right to life and personal liberty. So, activists claim that it is high time to criminalize marital rape in India.
---
🕵️ BEYOND ECHO CHAMBERS
For the Right:
The little farce of Brahmin welfare schemes is a sign of India's great tragedy
For the Left:
Yogi Adityanath and Himanta Biswa Sarma—two outsiders playing like pros in RSS-dominated BJP
---
🔢 KEY NUMBER
₹6,20,700 crore – Expected value of the Indian fintech sector by 2025, according to Minister of State for Finance Bhagwat K Karad.