August 23, 2023
Good morning. In today's either/view, we discuss whether Made in Heaven robbed Yashica Dutt of due credit. We also look at the popularity of Khadi in Kerala, among other news.
---
📰

FEATURE STORY
Did Made in Heaven rob Yashica Dutt of due credit?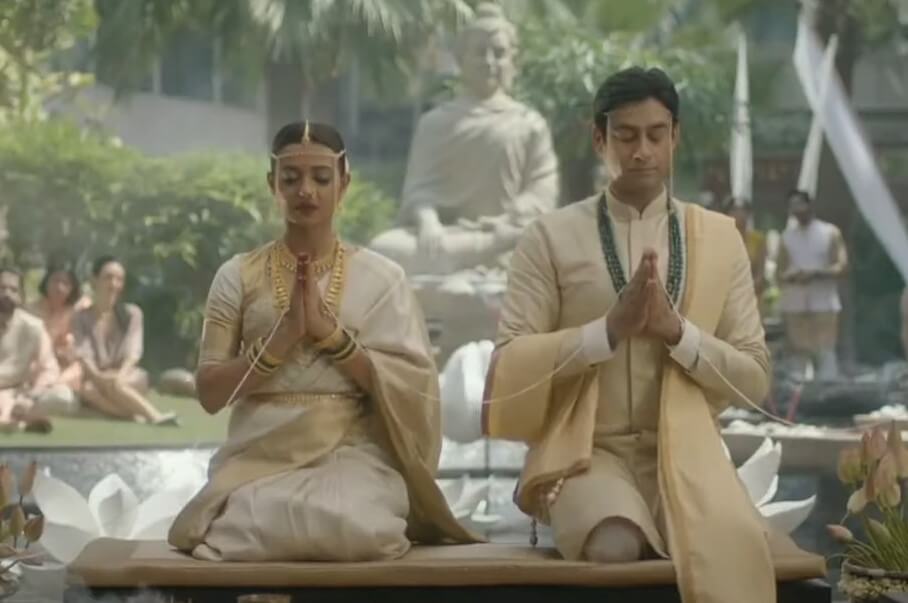 There's often confusion around appropriation and plagiarism. Are they the same thing but to different degrees? Both are related to copying, but plagiarism involves wrongly claiming originality and extracting the original's meaning. Appropriation means reworking artistic material to create new meanings.
Recently, the makers of Made in Heaven Season 2 have come under fire for not giving due credit to writer Yashica Dutt and for appropriating her life and academic contributions. Dutt has steadfastly commended the show's portrayal of a strong Dalit woman, but she also feels she should be acknowledged for inspiring the character. Can the show effectively contribute to discussions about Dalit experiences without giving formal credit to those whose stories it's telling?
Context
In 2019, Zoya Akhtar, Reema Kagti, and Alankrita Shrivastava crafted "Made in Heaven" Season 1, a witty satire on Delhi's social hierarchy. The show followed Tara and Karan, wedding planners, unravelling layers of patriarchy, misogyny, queerphobia, and casteism in India's elite. Season 2 picks up post an attack on their agency.
Issues in Indian society are endless, and the new season vowed to tackle them all. Episode 5, 'Heart Skipped a Beat' is the one raking up this recent controversy. Neeraj Ghaywan directed an episode where Radhika Apte portrays Pallavi Menke, a Dalit author-lawyer from New York, returning for her marriage.
Opting for a court marriage, she clashes with her in-laws over traditional rites. In the end, we get to see a Dalit Buddhist wedding, not a common sight on Indian television. Throughout the episode, we learn a little about Menke's book, 'Denied', wherein she talks about 'coming out' as a Dalit, and a grandmother who manually cleaned toilets.
The episode received praise all-round for showing the complexities of Dalit identities and lives. Neeraj Ghaywan's previous works, like the short film "Geeli Pucchi" in "Ajeeb Dastaans", have received comparable praise.
But just as the positive reviews were coming in, the makers were accused of appropriating the life and work of Yashica Dutt, 37, who now resides in New York, but whose childhood was in India where she experienced the daily humiliation that society inflicts on Dalits.
In her 2019 memoir "Coming Out As Dalit," Dutt recounted her painful childhood, where her mother disguised their caste to shield them from society's cruelty. Recently, she received calls from Indian friends asking if the show "Made in Heaven" sought her approval to base a Dalit bride character on her story.
She then took to social media to praise Ghaywan's work and confront the creators of the show. She expressed how it felt surreal to see her life on screen yet be disconnected. The show could have celebrated the ideas Dutt had spent her life cultivating, but instead, they resorted to unauthorised use.
Soon after, the creators issued an Instagram statement refuting all of Yashica's claims. Since we're already at the heart of the matter, let's look at both sides of the debate.
VIEW: Spitting image
Yashica Dutt asserted that the portrayal closely mirrors her life, evident to viewers and acknowledged by many. She highlighted that her right to proper recognition of her intellectual contribution should be in the credits. These are ideas that she faces hostility for, to this date. Instead, Ghaywan relegated due credit to a mere afterthought in an Instagram post. The makers' denial is in poor taste, suggesting they're not as sensitive to caste matters in practice as they are in their reel-life.
Dalits have endured being marginalised and erased from their own narratives. Especially Dalit women, whose labour is often undervalued and appropriated. This is an instance of a Dalit woman reclaiming her work and contribution to history. It's crucial to attribute the ideas Dalit academics generate back to them. Anything else would perpetuate the historical trend of appropriating Dalit efforts without permission.
Are Dutt's claims enough for her to take a legal route? Possibly. If Yashica can demonstrate that a significant portion of her story has been replicated by the show's creators, she has the option to pursue a copyright infringement claim. Per a Supreme Court lawyer, if she can prove, in court, that the makers used distinct aspects of her life, she's entitled to seek damages and a share of the profits.
COUNTERVIEW: Credit only where it's due
Pallavi Menke's character in the show draws inspiration from various Dalit activists and scholars. Naturally, she shares both resemblances and contrasts with Yashica Dutt. Yet, these parallels don't steer the episode's narrative. Both have discussed their grandmother's work as manual scavengers and studied at Columbia (journalism for Dutt, law for Menke). That's where the similarities end. Most of the plot focuses on Menke's battle with her in-laws' casteism, to eventually drive home the point that politics is personal. None of it is derived from Menke's life and work.
Apart from their marital status, the two have some obvious differences. Yashica Dutt has been awarded the Sahitya Akademi Yuva Puraskar for her book, while Pallavi Menke received the Amnesty Award. Menke's fictional book, "Denied", is a homage to several books by Dalit authors like Ants Among Elephants by Sujatha Gidla, Caste Matters by Suraj Yengde, and Coming Out As Dalit by Yashica Dutt. As for the similarities in their grandmother's lives, the MIH makers clarified that they chose this backstory because it resonated with many Dalits.
As for the legal route, it may not necessarily work in Dutt's favour. Resemblances exist, though their weight in court is uncertain. The makers didn't exactly transform a book chapter into an episode.
Reference Links:
What is your opinion on this?
(Only subscribers can participate in polls)
a) The makers of Made in Heaven owe Yashica Dutt credit.
b) The makers of Made in Heaven don't owe Yashica Dutt credit.
---
🕵️ BEYOND ECHO CHAMBERS
For the Right:
Modi can't prove India is 5th largest economy. Data will fail him
For the Left:
Despite trying hard, Rahul Gandhi can't do ordinariness; the dynast's mass outreach programs smack of insincerity
---
🇮🇳 STATE OF THE STATES
Notice to the transport department (Delhi) – Delhi transport minister Kailash Gahlot directed the department to stop seizing parked vehicles and sending them for scrap. Due to petitions heard by the Delhi High Court from people whose vehicles were seized by enforcement teams, Gahlot has called the practice unfortunate. According to a June 27 memo, the drive wasn't approved.
Why it matters: Per court orders following a National Green Tribunal (NGT) directive, petrol vehicles older than 15 years and diesel ones older than 10 years since their registration in Delhi aren't allowed on the city's roads. In June, Gahlot issued new guidelines on how and where vehicles will be impounded. There were several complaints from people that even their cars parked outside their houses were being seized.
More fans of Khadi (Kerala) – Khadi now has more takers in the state, especially among youngsters. With Onam around the corner, a wide variety of Onam collections are on display at stores, including the Khadi Grama Soubhagya outlet in Kaloor. The store's sales have doubled over the past year thanks to youngsters like college students looking for Khadi clothing. The Khadi Board also announced a 30% Onam rebate till August 28.
Why it matters: Recently, the outlet mentioned got an Independence Day facelift as part of the Centre's initiative to promote Khadi in the state. That showroom had a sales turnover of ₹2 crore this year. Over the years, sales have increased across the state, with the state targeting a sales turnover of ₹150 crore for the entire financial year. Almost 70% of the sales happen in the run-up to the Onam season.
New industrial projects (Odisha) – The state government has approved nine new industrial projects worth around ₹873 crore. The projects cover several sectors and industries like steel, agro & food processing, renewable energy, and tourism. The projects will come up in eight districts, including Khurda, Ganjam, Deogarh, and Sundargarh. Among them is a 14,400 MT tap hole clay plant.
Why it matters: Combined, these projects are expected to generate employment opportunities for 2,500 people in the state. Over the past several months, the state has approved dozens of projects thanks to its single window clearance system. In July, the state's Single Window Clearance Authority (SWCA) approved 8 projects worth ₹1,250 crore. These are expected to generate job opportunities for over 3,600 people.
Mission 150-plus (Madhya Pradesh) – With just a few months before the state goes to the polls, the BJP has set its sights on winning over 150 seats. The party is banking on the popularity of Prime Minister Narendra Modi to achieve that goal since he's seen as someone who can galvanise the electorate. In 2019, the BJP won 28 of the 29 Lok Sabha seats. During the assembly elections, it only won 109 seats of the 230-seat assembly. The BJP is in talks with the Gondwana Ganatantra Party (GGP) for a possible alliance.
Why it matters: Madhya Pradesh will be the first stage of the battle for the opposition's pan-India contests against the BJP. Other smaller parties could also play a role, like the Samajwadi Party (SP) and Bahujan Samaj Party (BSP). BSP Chief Mayawati announced the party won't ally with the BJP or Congress. It enjoys a voter base of about 5% which could become crucial in a close contest.
Impact of forest amendment law (Meghalaya) – Meghalaya Pradesh Congress Committee Secretary Manuel Badwar has warned against the implementation of the Forest (Conservation) Amendment Bill 2023 in the state. He said the state's dense forests and regions rich in mineral resources will be affected. He commended fellow Congressman Vincent Pala, who spoke out against the Bill. He said if 100 km from the border will be under the Centre's purview, then only a few areas will remain that are outside this stretch.
Why it matters: The amendment will exempt border lands from getting permission to clear forests for development projects. If the Bill is implemented in the state, a big chunk of land, rich in minerals, belonging to indigenous tribals will be lost. For the Northeast in general, the law will open the floodgates for commercial operations.
---
🔢 KEY NUMBER
₹1,000 crore – HonorTech will relaunch in India with its Honor brand of phones and invest an initial ₹1,000 crore in the country. The company aims to get a 4-5% market share in terms of volume by the end of 2024.