August 13, 2021
either/view ⚖️
Eye in the sky
To: either/view subscribers
---
Good morning. Chandrayaan-2 mission might have been a part-failure, due to its inability to land a rover on the moon. But the orbiter is still functioning and doing crucial research.
Chandrayaan-2's orbiter has recently confirmed the presence of water molecules on the moon's surface. In a research paper published in Current Science journal, it noted that the onboard imaging infrared spectrometer (IIRS) discovered the presence of water molecules (H20) and hydroxyl (OH). The researchers also noted that more data would be made available in the coming days. We can't wait!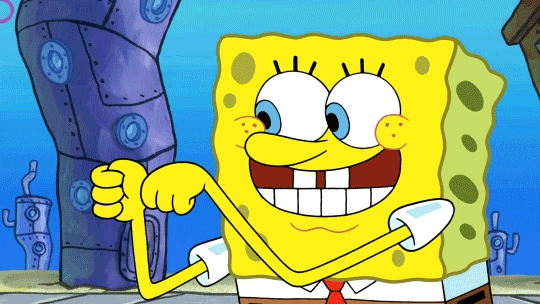 ---
📰

FEATURE STORY
Facial recognition in India – A boon or bane?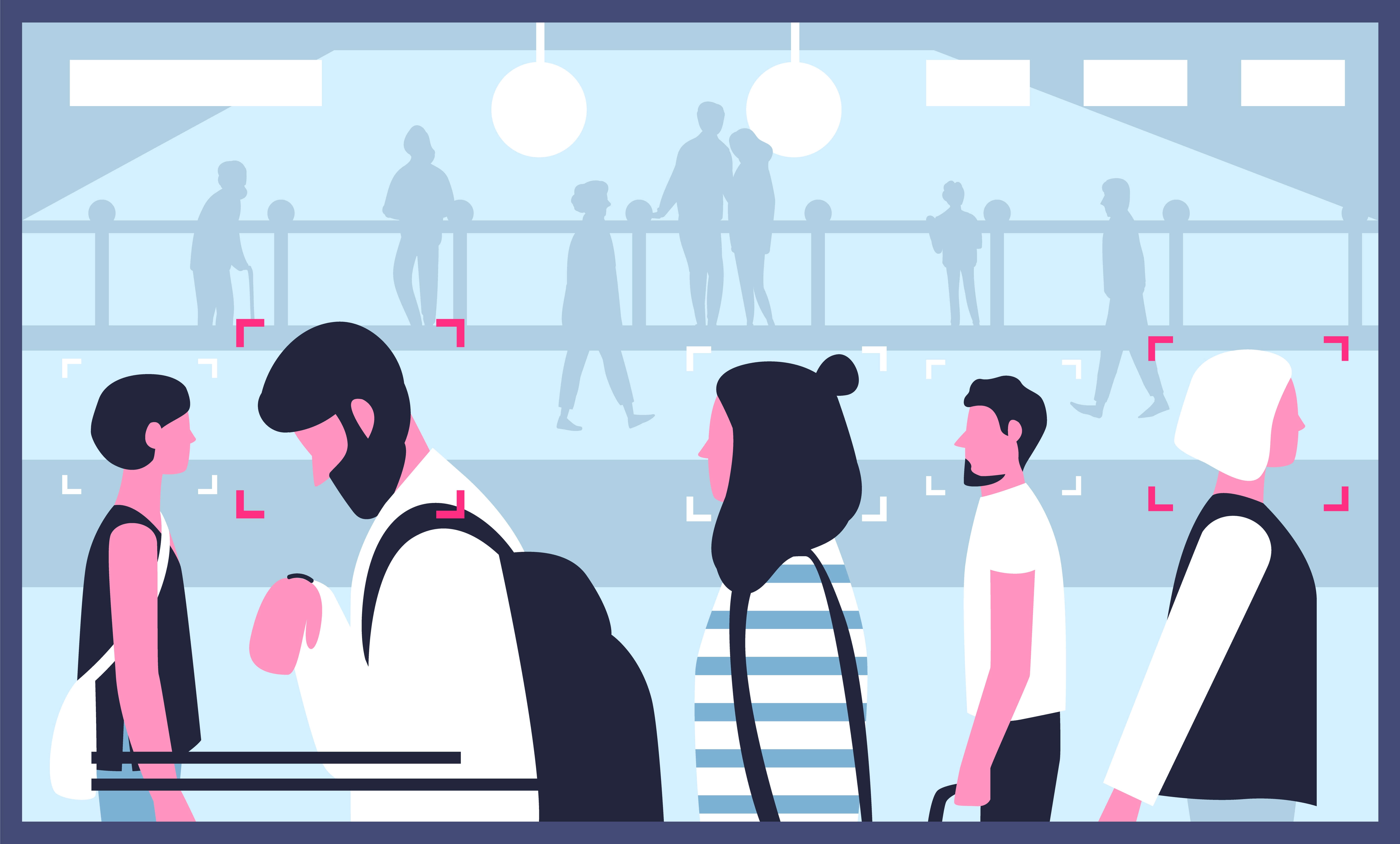 We are increasingly turning to technology for everything. While this is not completely wrong, we should be extremely careful as tech has its own demerits.
From punching attendance in office to Aadhar registrations, everything revolves around biometrics. Facial recognition is widely used by countries to combat multiple issues and India is no exception to this. But people question if it is safe to use Facial Recognition Technology (FRT) in our country.
Context
Facial Recognition is a technological development that is used to identify or verify your identity based on your facial patterns. It is a type of biometrics similar to fingerprint scanning.
You might have heard that the government introduced such mechanisms in vaccination centers for online verification of people getting vaccinated. This wasn't the first time Indian government had implemented FRT. In fact, India has been enthusiastically embracing FRT in recent times.
Our government uses this tech to keep a check on criminals and to safeguard children. The state governments have implemented FRT mainly in the area of law enforcement. While several plans of this kind have been rolled out by the government, experts raise concern over its increased usage and lack of research. They point out different drawbacks like privacy and accuracy issues.
Perks of using facial recognition
The first and most important thing you should know is that the FRT is trusted by the government to ensure national security. FYI, India is working towards having the world's largest auto facial recognition system in 2021.
Just in the past few years, many plans have involved facial recognition technology. The Internet Freedom Foundation, an Indian NGO, states that as many as 64 such systems are either in use or in the making across the country. It is used in several sectors. Police forces, airports, railways, education, you name the sector and it's likely FRT is used in it. 
Chennai and Nepal have shown that FRT can be deployed in preventing and rescuing trafficked children. Maybe it could be the key to combat trafficking issues in the country. Indian police also use face recognition apps that are specially tailored to reunite children with their families. People claim that this has been a game-changer. Such plans are also carried out in schools. Additionally, FRT is used to monitor people during rallies and protests as well.
FRT is also hugely successful in ensuring law and order. For example, last March, communal violence broke out in Northeast Delhi. They deployed a facial recognition system and fed it with images of government-issued ID cards, driving licenses and others. Using this system, the legal agencies managed to arrest 1,100 individuals who allegedly took part in it. Know what? 64 countries were using this tech for surveillance as of 2019.
Manual attendance and online attendance are common for us. But how about face recognition attendance? In the recently concluded Parliament session, Power Minister Rakesh Singh noted that National Thermal Power Corporation Limited (NTPC) uses FRT to monitor and maintain staff attendance. Right, no proxy anyone! Also, The Defense Ministry and The National Crimes Bureau have published tenders to install biometric systems with facial recognition facilities.
Of the 938 railway stations in India, so far 310 stations are equipped with FRT-CCTV cameras. Telangana State Election Commission also used it to verify the identities of voters to counter impersonation in polls. It looks like this could end wrongdoings during voting. What do you think? As such, many government plans have been implemented to ensure equal and unbiased reach of schemes.
Besides these, FRT is soon going to be extensively used in airports. For what, you ask? The most tiring part of air travel is from the entry gate to the boarding point. Making it more convenient for us, the government is planning to release 'Digi Yatra'. The goal is to offer seamless and paperless handling of passengers. It will be first implemented in 6 airports including Bengaluru and Hyderabad. Following this, it will be rolled out across India in a phased manner.
Challenges in using facial recognition
Now you could argue that FRT and the above plans are brilliant. Agreed. But the rush to implement FRT in so many sectors has left no room for essential research and discussion. Experts and studies show that there are several loopholes in the system and the way in which it is implemented.
First off, there are issues with the accuracy of the identification. This is very important as the whole system is built only for this purpose. There are several FRT commercial tools both within India and outside the country. But most of it fails in identifying Indian women. For instance, Indian FaceX's percentage of error in identifying females was 11% but it misidentified only 1.35% of males. The results are more or less the same in most of the commercial face recognition systems.
Studies also indicate that the accurate recognition of faces in India, given the diversity here, is very bad. It is majorly due to the kind of datasets we build. Datasets mostly have a generalised category for Asians. Even if it has datasets of Indians, it has identified data only for the face patterns of those in Delhi or other metropolitans. Thus, studies show that there are inherent biases in the system. So the discrimination based on diversity and the sufferings of minorities might worsen with time.
Other than misidentifying and discrimination, there are problems like privacy issues and consent. See, most of the plans we spoke about earlier do not require our consent to be carried out. This only means that the government can survey you, collect data and store it anywhere for any purpose. There is no need to ask for your approval.
While this is absolutely shocking, this is just the beginning. It could keep a check on anyone and with CCTV installed everywhere, your privacy is no longer ensured. Experts claim that it is a violation of the 'Right to privacy' and might slowly affect the 'Right to freedom of expression and speech'. People are increasingly worried about this.
For instance, the Delhi schools use CCTV and FRT to protect the children. But the teachers object to this. With accuracy issues among identifying children, teachers fret that it could cause chaos during emergencies. Plus, they do not want the children to be under surveillance 24*7 as it will invade their privacy.
It is used by the government to track criminals and nab them. However, Delhi police had reported that only 2% accuracy is possible. In such cases, when everyone is being tracked, it puts a lot of innocent people at risk. The situation is no different in several other countries.
With so many lingering questions, we are left to our final solace – Law. But there aren't any specific laws to monitor the usage of FRT and regulate collecting personal data. Hold on, the IT Act 2000 identifies biometric data as sensitive information and has some rules in place. But these rules do not apply to the government's use of biometric facial data. While the advantages of using FRT are manifold, so are the cons of such a system.
---
🕵️ BEYOND ECHO CHAMBERS
For the Right:
Why Indian Railways failed to attract private players to run trains
For the Left:
The long-awaited revival of private investment is finally here, and mostly in the startup space
---
🏴 STATE OF THE STATES
National embarrassment (Delhi) – On Wednesday, the country witnessed some shocking scenes at the Rajya Sabha. The government was trying to clear the general insurance bill, but the opposition wanted the bill to be sent to a select committee for deliberation. While several opposition MPs climbed on the chairs amidst the din, around 10 female marshals and 50 male marshals were ushered inside the Rajya Sabha to control the ruckus. The opposition members cried foul, stating that outsiders had been brought by the government and they manhandled the MPs. But the government maintained that only additional marshals were present. Whatever be the reasons put forth by either side, the scenes surely were an embarrassment to the country.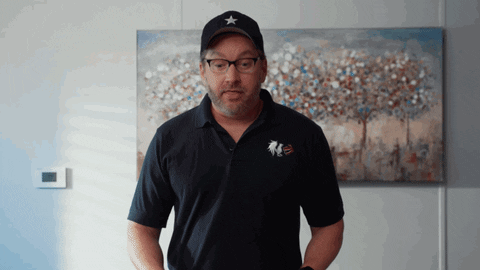 Suburban pass (Maharashtra) – If you are in Mumbai and have completed 14 days after the second dose of COVID-19 vaccine, then you can travel in the suburban trains starting August 15. But an e-pass is necessary for travel. The state government has made it convenient for people to obtain the e-pass through an online portal. The move has been aimed at streamlining the process of verification, as the government expects a large number of people to travel in the locals. If you do intend to travel on the suburban trains, please be safe and follow COVID-19 protocols.
Take care of the children (Karnataka) – Over the last six days, 127 children aged less than 10 years and 174 children aged between 10 and 19 years have tested positive for COVID-19 in Bengaluru. The officials have asked the public not to panic, as the numbers are similar to last year's data. It is also to be noted that the Karnataka government has ordered the schools to reopen from August 23 for Classes IX to XII. Parents, please teach the kids COVID-appropriate behaviour before they go to schools.
A question and a storm (West Bengal) – A question asked during the Union Public Service Commission (UPSC) exam on August 8 has attracted the wrath of Chief Minister Mamata Banerjee. One of the questions in the exam pertained to the alleged poll violence in West Bengal after the Assembly elections earlier this year. The CM noted that UPSC was asking "politically motivated" questions at the behest of the BJP. Well, looks like the monumental political fight between TMC and BJP shows no sign of subsiding any time soon.
Prior permission required (Assam) – The state government has mandated that the usage of Chief Minister Himanta Biswa Sarma's photo will be allowed only after approval from the CM's office. Several banners across the city congratulating Olympic medal winner Lovlina Borgohain had the CM's photo alongside, which was larger than Lovlina's photo. After being criticized for this, the CM noted that he did not endorse such branding and had asked government officials to take his office's permission before using his photograph in advertisements, banners, etc. in the future. It is definitely a step in the right direction.
---
🔢 KEY NUMBER
2 – Number of people from outside Jammu and Kashmir who purchased properties in the Union Territory since the abrogation of Article 370 in August 2019. Earlier, due to Article 370, only residents of J&K were eligible to purchase property in the erstwhile state.