July 13, 2021
either/view ⚖️
Performance review
To: either/view subscribers
---
Good morning. Do you hear any random ringing sounds or have constant earaches? Doctors say that the long use of earphones during work from home is causing hearing problems and ear infections for many. There are complaints of ringing or buzzing sounds in the ears or earaches. ENT specialists recommend we take proper breaks and keep the volume at 60% or below.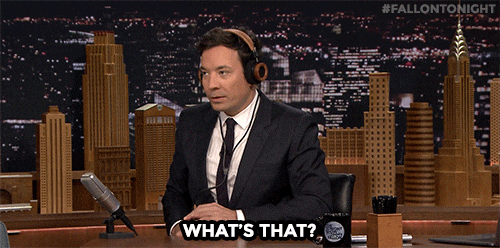 ---
📰

FEATURE STORY
From 'good doctor' to 'controversial': Political journey of Dr Harsh Vardhan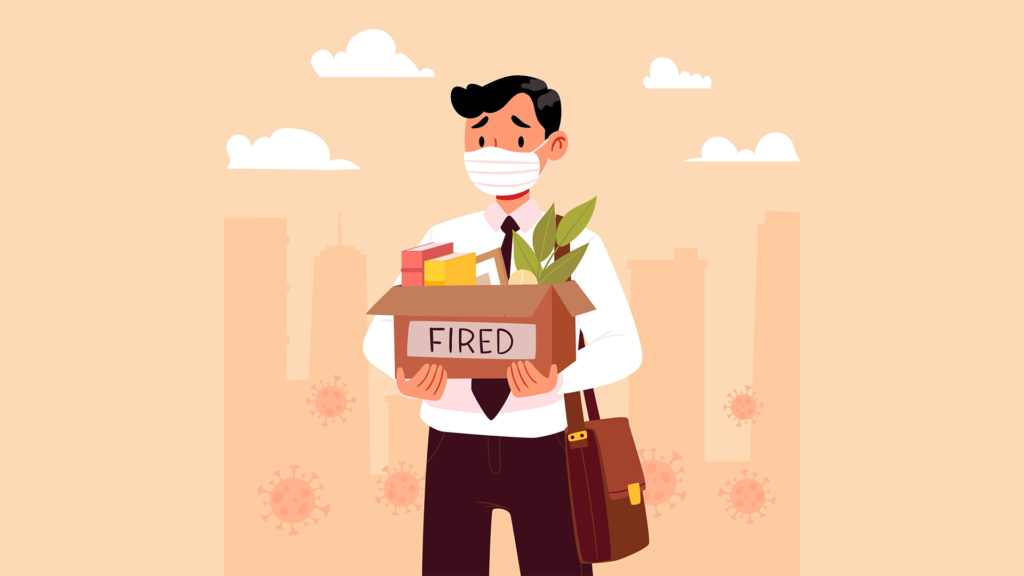 Recently, Dr Harsh Vardhan ended his tenure as the Union Health Minister under PM Narendra Modi-led NDA government.  His resignation was one of the many surprise exits that came ahead of the cabinet reshuffle as the PM had always praised the health ministry's decisions. Critics observed this as an acceptance that the pandemic could have been managed better.  However, Congress leaders opined that Harsh Vardhan was made a scapegoat. From being called a 'good doctor' to making headlines for all the controversies, Harsh Vardhan had experienced both sides of the political coin.
Context
Dr Harsh Vardhan completed MBBS and MS in Otorhinolaryngology (ENT) in Kanpur and returned to Delhi to practise as an ENT surgeon. Soon, he became a member of Rashtriya Swayamsevak Sangh (RSS) and started his journey in the state politics of Delhi. From 1993 to 2014, Harsh Vardhan won the elections of Krishna Nagar Vidhan Sabha for five consecutive terms.
In the 16th Lok Sabha elections, he had a spectacular victory in the Chandni Chowk Constituency. He began his office as the Minister of Health and Family Welfare under the Modi-led NDA government on May 26, 2014. Later, he was entrusted with the additional responsibilities of the Ministry of Science and Technology and Ministry of Earth Sciences, which he held power until his recent resignation.
He had a massive victory garnering more than 50% votes in the 2019 Lok Sabha elections and became a cabinet minister. During the last two years, he held the office as the Minister of Health and Family Welfare, Minister of Science and Technology and Minister of Earth Sciences. During this tenure, he was criticised for many of his moves, including a false quoting of Stephen Hawking about Vedas. However, he also made some historic decisions like the legislation to ban e-cigarettes and heated tobacco products.
What went right?
The ENT surgeon excelled in his stint as Health Minister at both the state and union level and brought in a lot of developments across the country. Under his capable hands, the health department of Delhi became an example for the rest of the states to follow.
He implemented the 'Pulse Polio Programme' in Delhi, 1994. This project aimed at providing immunisation against Polio to 1 million children in Delhi up to the age of 3 years. Following the success of the project, this plan was rolled out nationwide in 1995. This led to mass immunisation of children in the country and India was declared polio-free by the World Health Organisation in 2014. Notably, among the several awards he received for his contribution, he was also given the 'Director-General's Polio Eradication Champion Award' by WHO. Bill Gates wrote in an article that the most impressive global health success he had ever seen is India's success in eradicating polio.
In 2013, he was also named as the BJP candidate for Chief Minister in the Delhi assembly elections. While they saw a massive victory, they fell short of the absolute majority. In his remarkable contributions as Union Minister, his declaration of reservation in MBBS and BDS colleges for 2020-2021 for children of COVID-19 warriors who lost life, stood out.
In 2021, WHO awarded him Director-General's special award on World No Tobacco Day, marking his instrumental leadership in passing the legislation to ban e-cigarettes and heated tobacco products. Additionally, during his tenure in Delhi, the Delhi Prohibition of Smoking and Non-Smokers Health Protection Act was passed. It was one of the first anti-tobacco laws implemented by the state governments.
While he was criticized for his works as Health Minister during COVID-19, the PM had always praised him. Following his resignation, support from people and leaders poured in citing he was used as a mere scapegoat by the government. According to a TimesNow report, in a survey taken by 1200 people, 54% asserted that the health minister was not the only one responsible for COVID-19 hardships.
Congress leader Jairam Ramesh and others called Dr Harsh Vardhan a good man and questioned if the PM will take responsibility for his failures. During this second tenure, he became a member of the WHO Executive Board. He had also received an epaulette from former PM Atal Bihari Vajpayee called 'Swasth Vardhan', which meant 'one who makes you remain healthy'.
What went wrong?
Dr Harsh Vardhan had an immense track record, but his failures in managing the pandemic and his recent unnecessary outburst towards the opposition leaders overshadowed his contributions made towards India's health developments.
He also got into major controversies because of his statements on several issues during the pandemic. He accused opposition-led states like Punjab and Delhi of being slow in administering vaccinations to health care workers. One such incident was when the Maharashtra government complained about the shortage of vaccines. Responding to the complaint, he alleged the government for repeated failures in containing the spread of the virus in the state.
Recently, former PM Dr Manmohan Singh wrote a letter suggesting some measures to fight COVID-19. Dr Harsh Vardhan, who replied instead of Modi, sarcastically asked him to offer advice to his own party leaders too. Ironically, a New Indian Express report said that in the next few days, plans were made drawing suggestions from the letter.
Citing the Congress claims on Harsha Vardhan used as a scapegoat, the same report read that if he wasn't able to manage the COVID-19 pandemic in his way, then he could have flagged like his senior cabinet colleague Nitin Gadkari did. Being the Union Health Minister, even if he was not entirely responsible, he was at fault for the poor management of the pandemic.
Harsh Vardhan attended Baba Ramdev's Patanjali launch of Coronil. During this launch, Baba Ramdev claimed that Coronil is a proven medicine for COVID-19. While Harsh Vardhan did not promote it as a cure, he faced severe criticism for gracing the event and was accused of not being a responsible Health minister.
Adding on to the fire, during the second wave, when hospitals were running short of medicines, beds and oxygen cylinders, he blamed the people for the mass spread of coronavirus. While the statement wasn't entirely wrong, it came at a very wrong time.
His reasons for the resignation were unknown. However, his stint as a health minister during the COVID-19 has definitely changed the well-established image that was built over the past years.
---
🕵️ BEYOND ECHO CHAMBERS
For the Right:
The 'love jihad' bogey in Kashmir is another attempt to deny women freedom of choice
For the Left:
Indians and cows: A complicated bond
---
🏴 STATE OF THE STATES
Terror plans (Uttar Pradesh) – After arresting two suspected Al-Qaeda linked terrorists in Lucknow, tight security was enforced in Mathura. The state Anti-Terrorist Squad arrested Minhaz Ahmed and Maseeruddin, who revealed plans of terrorist attacks in different cities across Uttar Pradesh on Independence Day. Police officials assured that the security arrangements at all critical places were being strengthened. Shri Krishna Janmasthan and Vrindavan's Banke Bihari temple were specifically inspected by the National Security Guards.
Change of guard (Andhra Pradesh) – The state government shifted the responsibility of probing the AP State FiberNet Limited scam to the Criminal Investigation Department (CID). The case pertained to the Chandrababu Naidu-led government's alleged financial scandals under different schemes. The Rs. 3,840 crore FiberNet project had promised internet and telephone connection to the households. However, in a report submitted by the Cabinet Sub-Committee, it was estimated that at least Rs. 700 crore was supposedly inflated. Earlier, the case was entrusted to the Central Bureau of Investigation (CBI) but there was not much progress under the agency.
Cop watch (Bihar) – Ten Station Head Officers (SHO) received transfers from the Bihar police headquarters stating administrative grounds as the reason. The SHOs were from Bihta, Rani Talab and Paliganj stations, where illegal sand mining from Sone river was rife in spite of a ban. Media claimed that police officers in these regions were involved in extortions from sand trucks. Commenting on this, a senior IPS official said that these transfers meant that the action of field officers would be watched closely.
Prison break (Arunachal Pradesh) – In East Siang district, seven under trails escaped from jail after throwing chilli powder and salt at the guards. The prisoners used the dinner break to attack the guards and break free. It was reported that five constables were injured and one of their mobile phones was stolen. The security breach occurred in a jail where 94 under trial prisoners were lodged.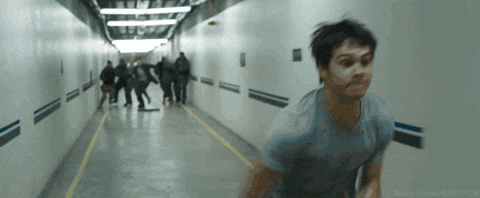 Complete blackout (Gujarat) – The last time Shiyal Bet had electricity was two months ago. After Cyclone Tauktae disrupted electricity lines in the island, there were many efforts to restore power but in vain. Tenders for ₹4.5 lakh were sent out by the PASCHIM Gujarat Company Limited to identify the fault in the marine cables that transmit power. However, no party submitted tender documents to detect the faulty cables. Meanwhile, 150 electricity poles were shipped to the island and new ring main units were installed.
---
🔢 KEY NUMBER
2,55,397 – Car sales in India in June 2021. As opposed to June 2020, which recorded sales of 1,16,927 units, car sales in India grew by 118.4 per cent this year.