June 30, 2022
Good morning. In today's either/view, we discuss whether India should focus more on hybrid vehicles instead of electric vehicles. We also look at the tradition of pigeon keeping in Jammu & Kashmir, among other news.
---
📰

FEATURE STORY
Green Push – Does Hybrid Trump Electric?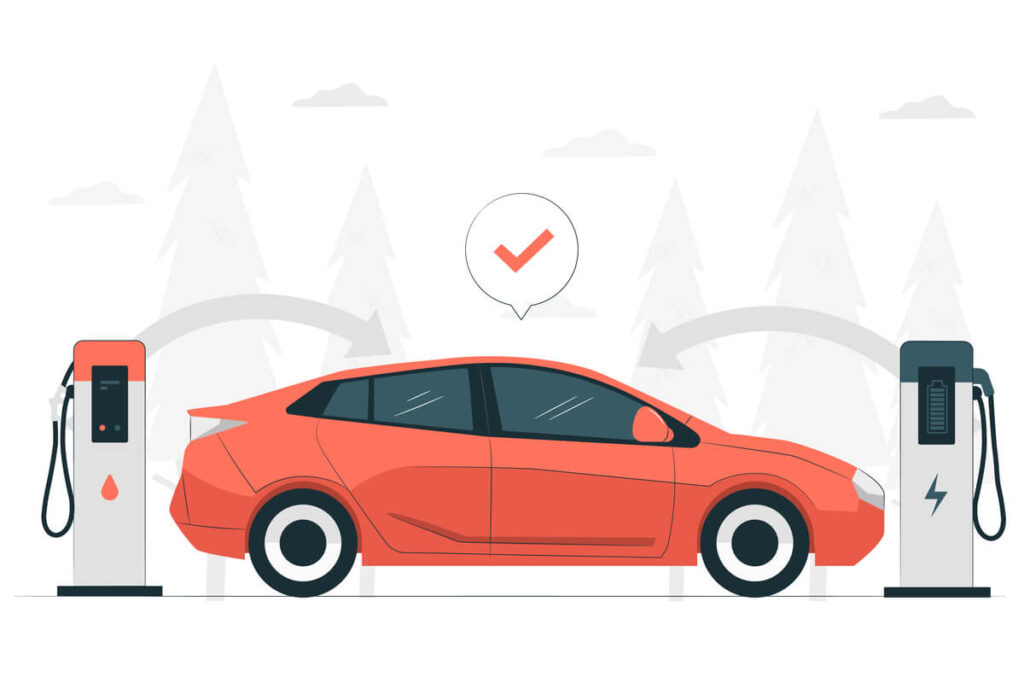 While not every car you see on Indian roads is a non-petrol/diesel one, there's a slow but steady rise in people wanting to switch to greener pastures. As fuel prices weigh heavily on people's minds, some state governments have put forward their plans to encourage the adoption of Electric Vehicles (EVs).
While that's happening, some are placing their bets on hybrids. One of them is Maruti Suzuki. India's largest automaker believes hybrids are the way to go for a cleaner future rather than EVs. Does the company have a point? Or will people take to EVs given government sops?
Context
Before we get going, let's see why there's a need for an alternative to existing petrol and diesel vehicles. The simple answer is pollution and climate change. Cars that run on fuel have an internal combustion engine (ICE) that burns fuel and releases pollutants into the atmosphere. This has devastating effects.
A study by the International Council on Clean Transportation stated that the global cost of diesel-powered vehicles was estimated to be $1 trillion between 2010 and 2015. India had an estimated 1.6 million pollution-related deaths in 2019, the world's highest. So, there's a human imperative to leave these cars behind.
Taking their place are EVs and hybrid vehicles. A quick primer on the difference between the two. Let's take EVs first. They run on an electric drivetrain, unlike cars that run on petrol or diesel. They run on batteries that can be charged using external sources. A hybrid vehicle has a battery and an ICE that runs on fuel. These can't be plugged into an external charging source. The battery is charged using the petrol engine.
Currently, the government taxes hybrids at an effective rate of 43%. EVs attract a subsidised rate of 5% GST. Both camps have lobbied the government to get their interests on the table. In 2020, EV makers forced the Society of Indian Automobile Manufacturers (SIAM) to drop a proposal to cut GST on strong or full hybrid vehicles in its budget recommendations to the government.
In this year's budget, Finance Minister Nirmala Sitharaman said the Centre will introduce a new battery swapping policy to encourage the use of EVs. During the speech, she said the government will boost EV infrastructure to achieve its decarbonisation goals. India has set its EV goals – 30% penetration for private vehicles, 70% for commercial, 40% for buses, and 80% for two and three-wheelers by 2030.
There's data to show that Indians are opening up to the idea of alternative-fuelled cars. The GfK Automotive Syndicate Monitor Study 2020 showed that 6% of passenger cars owned by Indian consumers are alternative fuel-driven. If we account for consumers intending to buy these cars, that number rises to 21%. On average 76.8% of Indians are interested in buying an alternative fuel vehicle in the future.
While consumers have the two options of an EV or hybrid, is focussing on the latter the best way to pursue India's green energy push?
VIEW: Hybrid's the best bet
While there's no dispute on needing to move away from petrol and diesel vehicles, any change isn't going to happen overnight. This is a good reason why hybrid cars are the way to go. It essentially acts as a bridge. We need this bridge until India can ramp up its EV infrastructure. Also, as Maruti Suzuki Chairman R.C. Bhargava recently said, India generates 75% of its electricity from coal.
He's betting on hybrids, and other manufacturers like Toyota and Honda agree, as far as India is concerned. To approach the issue, Bhargava says we have to look at the greenness of the electricity generated. The current grid system isn't exactly the most reliable or green. India would do well to take advantage of ethanol, hybrid, and biogas. Take the power crisis that's become a yearly affair; the country has had to import coal to meet the soaring power demand.
Auto parts supplier Schaeffler AG believes hybrid vehicles will be a better fit for India in the immediate future. The company cited the shortage of EV infrastructure. The reason why that's a point that is repeatedly brought up is that without an adequate number of charging stations, buying EVs makes no sense. They become impractical. Plus, EVs account for less than 1% of domestic car sales, compared to China's 10%.
COUNTERVIEW: EVs have the government's backing
As far as the government is concerned, EVs are getting a big push under the Faster Adoption and Manufacturing of Hybrid and Electric Vehicles (FAME) scheme. It involves providing subsidies and increasing charging infrastructure. Another important point is that it's not limited to private vehicles. There's also support for the electrification of public transport.
There's the issue of cost. Hybrid cars aren't cheap. Cars like the Toyota Camry or Prius are in the ₹40 lakhs range. No mass manufacturer has yet added proper hybrid technology to their vehicles to make them more affordable. That goes for its parts and servicing. Plus, not all service centres are equipped to service hybrids. For EVs, there's the obvious saving on fuel. At the end of the day, the Indian customer is price sensitive.
From an environmental standpoint, EVs have zero emissions. Hybrid vehicles on the other hand have ICEs and emit greenhouse gases. If the mileage is what you're looking for, EVs can go long distances on a single charge. Plus, the EV market is slated to take off. A report stated India's EV market is projected to grow at 90% this decade and touch $150 billion by 2030. It outlined a spike in EV demand thanks to a conducive regulatory framework.
What's your opinion on this?
(Only subscribers can participate in polls)
a) Hybrid vehicles are the best for India's green energy push.
b) Electric Vehicles are the best bet for India's green energy push.
---
🕵️ BEYOND ECHO CHAMBERS
For the Right:
Citizens Move Constitutional Courts Because Public Protest, Deliberation Have Become Risky
For the Left:
Maharashtra Political Tussle Shows Why Dynastic Politics Is On The Way Out
---
🇮🇳 STATE OF THE STATES
Pigeon keeping thrives (Jammu & Kashmir) – The centuries-old tradition of pigeon keeping has continued to thrive. It remains ingrained in the life of some in the old quarters of Srinagar. Flocks of pigeons on rooftops, mosques and shrine courtyards, and marketplaces are a common sight. Many of them are domesticated by one of the thousands of pigeon keepers. Even as the conflict in the region continues, pigeon keeping has spread, particularly in downtown Srinagar.
Why it matters: Previously, Indian police have caught these pigeons under suspicion of spying as the birds flew from the Pakistan side into Indian territory along the border. Many young men began raising pigeons as a hobby and some even had a part-time business. A variety of customers, rich or poor, buy pigeons. Some of them are brought to the region from other north Indian states.
T-Hub 2.0 (Telangana) – One of the world's largest innovation hubs, T-Hub 2.0, will open its doors to start-ups in Hyderabad. It's being touted as the biggest innovation campus in the world. The 18-acre campus will also have T-Works, India's largest prototyping centre, and the IMAGE (Innovation in Multimedia, Animation, Gaming & Entertainment) Tower project. The building was built for ₹400 crores with state government funds. It has a capacity for 4,000 start-ups.
Why it matters: Despite being the youngest state, the government wants to have the most mature innovation ecosystem in the country. The opening of this hub comes seven years after Telangana first kicked off its start-up incubator T-Hub. Inaugurating the hub, Chief Minister K Chandrasekhar Rao said he wants Telangana to be India's start-up state.
No centralised UG admissions (West Bengal) – This year, the state won't have centralised undergraduate counselling. The decision was made after a meeting with vice-chancellors. Several universities said they weren't prepared for the rollout of a centralised admission portal. In the meeting, they said another 5-6 months is needed for them to get ready with the new system. Calcutta University colleges said they'll go ahead with decentralised online admissions like in previous years.
Why it matters: The admission portal will be launched by the state higher education department. Experts had organised some demonstrations of the new system and portal in a few city colleges. Centralised counselling was first discussed in 2013 by current State education Minister Bratya Basu. It couldn't be implemented at the time for various reasons.
New coastal corridor (Gujarat) – The Gujarat government has proposed a new 1,630-km coastal corridor from Umargam in the south to Narayan Sarovar in Kutch. It'll be completed under the PM GatiShakti scheme with a buffer area along the highway for industrial and allied activities. 300 km has already been earmarked for a part of the project. 140 km will be developed as a greenfield coastal area. The total estimated cost could be ₹2,400 crores. Once completed, it could be India's longest coastal highway.
Why it matters: The government wants to boost coastal tourism, transport, and economic activities. It's part of a larger infrastructure push for projects worth more than ₹4,000 crores. The corridor will connect tourist destinations such as Saputara, Ukai, Devmogra, and Zarvani. Currently, people wanting to go towards Bhavnagar or nearby districts from south Gujarat have the Borsad-Tarapur-Vataman route as the only option.
Google's crisis response (Assam) – In the wake of the deadly floods in the state, Google has launched a series of crisis response efforts to help authorities and rescue teams ensure that those affected get help. The company donated $500,000 to the Center for Disaster Philanthropy, which will support community-based organisations providing emergency supplies. It has also offered support to restore households, ensure food security, and in direct cash assistance.
Why it matters: The recent heavy rainfall has swelled many rivers in the state and region. On June 17, three rivers were flowing above the danger mark, and eight were above the high flood level. The situation has improved over the past few days as relief material is being sent across as flood waters recede. More than 25 lakh people have been displaced and more than 130 have died.
---
🔢 KEY NUMBER
15.6 billion – The number of mobile-based payments made by Indians in the first quarter. A total of ₹44.68 lakh crores was transacted through mobile, and ₹163.53 lakh crores were transacted through the internet.