August 4, 2023
Good morning. In today's either/view, we discuss whether the FAME scheme has helped India's electric mobility ambitions. We also look at the Durand Cup's opening ceremony in Assam, among other news.
---
📰

FEATURE STORY
Has the FAME scheme helped India's electric mobility ambitions?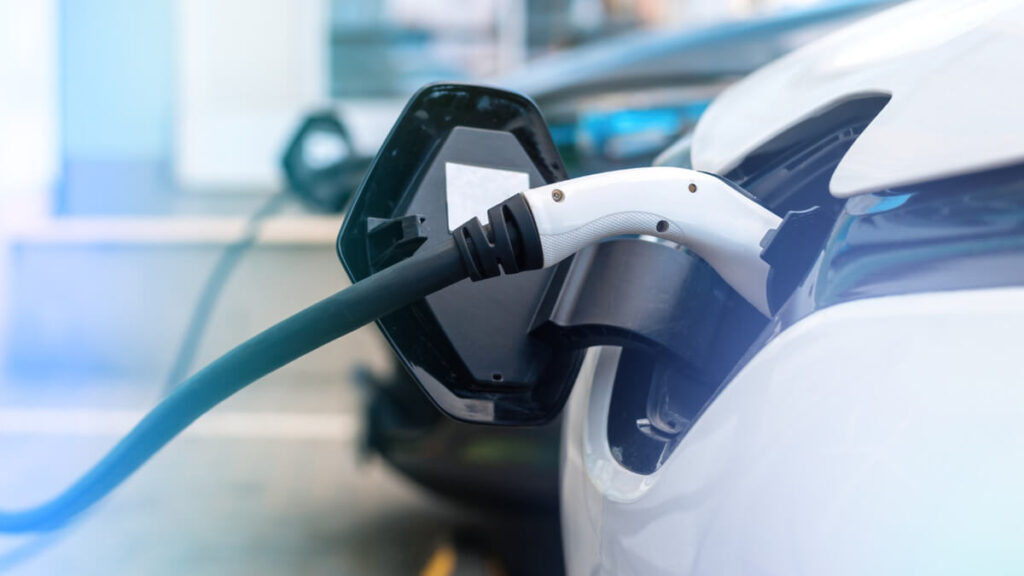 There's the stereotypical, almost caricaturish image of a future where everyone travels in flying cars. Turns out, that's not what the future of mobility looks like. Emissions, dirty fuels, and global warming made sure the world focuses on electric mobility.
In India, the government's all about going electric. Several cities have electric public transport. States spend thousands of crores trying to get the public to buy electric vehicles. The Centre is leading the way with the Faster Adoption and Manufacturing of Hybrid & Electric Vehicles (FAME) scheme. It has been several years since it was introduced. Has it done the miles or failed to charge up?
Context
The world has come a long way from the 1899 all-electric La-Jamais Contente, driven by Belgian racer Camille Jenatazy. Some of the biggest auto manufacturers in the world have electric vehicles (EVs) in their lineup. While attempts were made in the late 1800s and in the decades that followed, internal combustion engines were preferred over EVs.
As far as India is concerned, it entered the scene in 1996. A Lucknow-based company developed the first electric-three wheeler. In the years that followed, several companies launched electric scooters and bikes. There wasn't that much fanfare. The sales numbers weren't anything to write home about. EVs were relatively expensive, and people were apprehensive about mileage, charging, and after-sales services.
The first real sign of the government's concrete interest came in 2010. It announced financial incentives for EV manufacturers under a ₹95 crore scheme approved by the Ministry of New and Renewable Energy (MNRE).
Things were still slow going on the EV front but moving in the right direction. E-rickshaws became popular in places like NCR, Punjab, and Uttar Pradesh. Sales were good, to everyone's surprise.
India's EV journey really picked up post-2015. Starting with electric two-wheelers, consumers were initially hesitant, but sales numbers slowly gained momentum. Now, India is the world's largest and fastest-growing two-wheeler market. For millions, it's the cheapest and fastest form of local travel. Estimates show 26.6 million two-wheelers in India by 2025.
Once again, the government showed interest. This time on a bigger scale. As part of its COP 21 commitments, the Indian government introduced the FAME scheme with an initial outlay of ₹895 crore. Phase 2 came in 2019 with ₹10,000 crore. The Centre also implemented various Production Linked Incentive (PLI) schemes to spur manufacturing.
Under phase 2, state governments got in on the act. They offered generous subsidies to lure companies and encourage people to buy EVs. Apart from manufacturing and purchasing subsidies, we shouldn't forget the infrastructure needed to keep EVs running – charging stations. That was ever-present in state policies.
Broadly speaking, the scheme looks like a win-win-win situation. Companies want to sell EVs, and the government wants people to buy them. By not making them too expensive, thanks to subsidies and incentives, consumers won't have to break the bank. But things took a turn.
Over the past few months, the FAME scheme has been at the centre of some controversy. EV companies aren't happy, and they're blaming the very scheme that's supposed to be helping them. The FAME scheme works only if companies abide by certain conditions like sourcing parts locally and upper price limits.
Reports came in of some companies flouting norms, and the government began sending notices for alleged subsidy frauds. Thousands of crores worth of subsidies remain unprocessed.
So, where does that leave FAME? Has it been a boon for the Indian EV sector and set us up for the future?
VIEW: It has been a net good
The FAME scheme, across both phases, has only enhanced India's EV sector. The Centre and states have recognised the need for electric mobility. More people have bought EVs than ever before. More companies, including the big one, Tesla, want to set up shop in India. For the most part, two-wheelers are where it's at. It's what's leading the EV revolution in India, and FAME is a big reason why.
The numbers tell the story of FAME's successes. In 2014, a year before FAME was introduced, the number of EVs registered was 2,356. That number was over 7,700 the following year. When phase 2 came along in 2019, there were 2.5 lakh registered EVs in India. Fast forward to 2022, it's over 8 lakh. That's a far cry from fewer than 3,000 in 2013. Without FAME's policies, companies wouldn't have had the incentive to see India as a burgeoning EV market, certainly not a mass-market one.
What FAME has done is, set the stage for the next phase of India's EV revolution. The two-wheeler segment will continue to drive India's EV growth story thanks to more affordable and reliable choices, increased charging infrastructure, and subsidies. The 2023 Economic Survey projected the domestic EV market achieving a Compounded Annual Growth Rate (CAGR) of 49% between 2022 and 2030.
COUNTERVIEW: Not all sunshine and rainbows
The FAME controversy over the past few months hasn't been a good marketing tool for India's EV journey and market. Companies and investors are looking to India as the next big thing in the EV space, and we've just got our bearings. This is particularly true for the electric two-wheeler market, which we already know is vital. While the conditions laid out for subsidies are understandable, they were open to interpretation and misuse.
When FAME's second phase was launched in 2019, the goal was at least 1 million high-speed electric two-wheelers by March 2022. The sales numbers didn't cross 32,000 under the scheme for the specified timeframe. According to Sohinder Gill from the Society of Manufacturers of Electric Vehicles (SMEV), phase 2 was laudable but with too many strings attached. Some of the conditions were unnecessary and premature. Consumers didn't feel the need to or couldn't shift since the criteria made the products unaffordable for the mass market.
The SMEV was in the news earlier this year, correcting the government's claim on subsidies. They said the Ministry of Heavy Industries had incorrectly stated it had subsidised 1 million electric two-wheelers. The industry body also said the government owes ₹1,200 crore as subsidies to manufacturers. They had to pay out of their own pocket in passing on the subsidies to consumers. That's not financially sustainable.
Reference Links:
What is your opinion on this?
(Only subscribers can participate in polls)
a) The FAME scheme has helped India's electric mobility ambitions.
b) The FAME scheme hasn't helped India's electric mobility ambitions.
---
🕵️ BEYOND ECHO CHAMBERS
For the Right:
When there are no Himalayas for Himalayans
For the Left:
Anil Baluni writes: How the government is bringing home India's heritage
---
🇮🇳 STATE OF THE STATES
Journalists' accreditation (Punjab) – Information and Public Relations Minister, Chetan Singh Jauramajra, unveiled an innovative online portal on Wednesday. Developed by NIC Punjab, it aims to streamline the accreditation and identity issuance process for journalists. With convenient features, journalists can now apply comfortably from their workplaces, be it at the district or state level, per a government statement.
Why it matters: The new portal https://eservices.punjab.gov.in eliminates the need to travel to regional or state offices. It involves automated escalation for state-level approval, real-time SMS and email alerts to keep applicants informed, and online objection handling to further streamlines the process, avoiding unnecessary physical visits.
Congestion troubles hit Vizag Square (Kerala) – The 'Vizag Square', an innovative pedestrian space inspired by tactical urbanism, is yet to open, but concerns have arisen among traffic police. The beautifully decorated area with lights and a selfie point attracts curious onlookers, causing traffic jams. A traffic constable is assigned to prevent road obstruction, yet people still park vehicles in no-parking zones.
Why it matters: Vizag Square has already become a hit. Families and friends relish evenings with coffee or ice cream, while social media influencers flock to create engaging content. Despite the buzz, traffic police express concern, suggesting that the Greater Visakhapatnam Municipal Corporation should have considered an alternative location like the vacant space of Andhra University limits for the recreation zone. They urge the establishment of a dedicated parking area for Vizag Square visitors.
NSDC-IIM-R MoU (Jharkhand) – The National Skill Development Corporation (NSDC) and IIM Ranchi have joined forces under the Skill India Mission. Their collaboration will empower indigenous and tribal communities in the state by implementing skill-based interventions at the grassroots level. The partnership, initiated in March and formalised through an MoU on July 31, includes a unique internship program for 80 IIM Ranchi students.
Why it matters: The students will contribute to social projects, aiding in the planning and strategy development to create market models for indigenous products and practices. IIM Ranchi students completed a rigorous five-day internship at Vikas Bharti, Bishunpur, to devise community-based livelihood solutions. Such an initiative will empower tribal communities through skill upgradation and entrepreneurship opportunities, with plans for funding after the internship. The program also enhances students' understanding of rural marketing, cooperative societies, and self-help groups.
Expanding Sanghipuram's port capacity (Gujarat) – On August 3, Adani Group's Adani Ports and Special Economic Zones (APSEZ) CEO, Karan Adani, announced investments to expand Sanghipuram's captive port capacity, enabling it to handle vessels of 8,000 deadweight tonnage (DWT). Adani Group firm Ambuja Cements disclosed its acquisition of a majority stake in Sanghi Industries Ltd (SIL) for ₹5,000 crore. Ambuja Cements will purchase 56.74% of SIL shares from its current promoter group – Ravi Sanghi & Family.
Why it matters: Sanghi Cement's Sanghipuram unit stands as India's largest single-location cement and clinker facility, with a 6.6-MTPA clinker plant and a 6.1-MTPA cement plant. Following the acquisition, Adani revealed plans to invest in bulk terminals and grinding units along the western coast, facilitating cost-effective transportation of clinker and cement through sea routes to key markets. With synergies from Adani ports, the Adani Group aims to become the lowest-cost cement supplier in Saurashtra, South Gujarat, Mumbai, Mumbai Metropolitan Region, Karnataka, and Kerala.
Durand Cup (Assam) – The 132nd edition of the prestigious Durand Cup will take place for the first time in Assam's Kokrajhar, known as the city of peace. The SAI Stadium will host the event, generating excitement among local football enthusiasts. The opening ceremony on August 5 will witness the presence of the Minister of Defence, the Chief Minister of Assam, and the Chief of Army Staff, adding to the grandeur of the occasion.
Why it matters: The inaugural event promises a captivating experience with martial displays, vibrant Bhangra performances, and traditional Bodo cultural dances by locals. Excitement is contagious as Bodoland FC, the local favourite, will debut against Rajasthan United FC, while Tribhuvan Army FC from Nepal will add international flair to the tournament.
---
🔢 KEY NUMBER
1 – India's new and upgraded ranking from 6th position in Morgan Stanley's Asia-Pacific Ex-Japan focus emerging markets list.