July 19, 2021
either/view ⚖️
The Swachh Bharat Tale
To: either/view subscribers
---
Good morning. What is the first thing you want to hear when you face a failure? Some soothing words like 'you will overcome this' or 'this is just a phase' should work. But what if someone goes an extra mile for you and suggests you go on a vacation for free? Sounds very appealing!
Sudeesh, who resides in the hilly town of Kodaikanal in Tamil Nadu, offers free accommodation at his properties for students who failed in the 10th board exams. They can come along with their family and relax for two days. The offer is valid till the end of this month.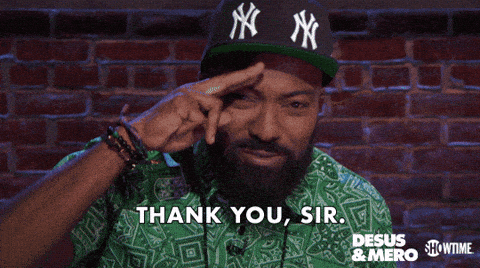 ---
📰

FEATURE STORY
India is open defecation free, or is it?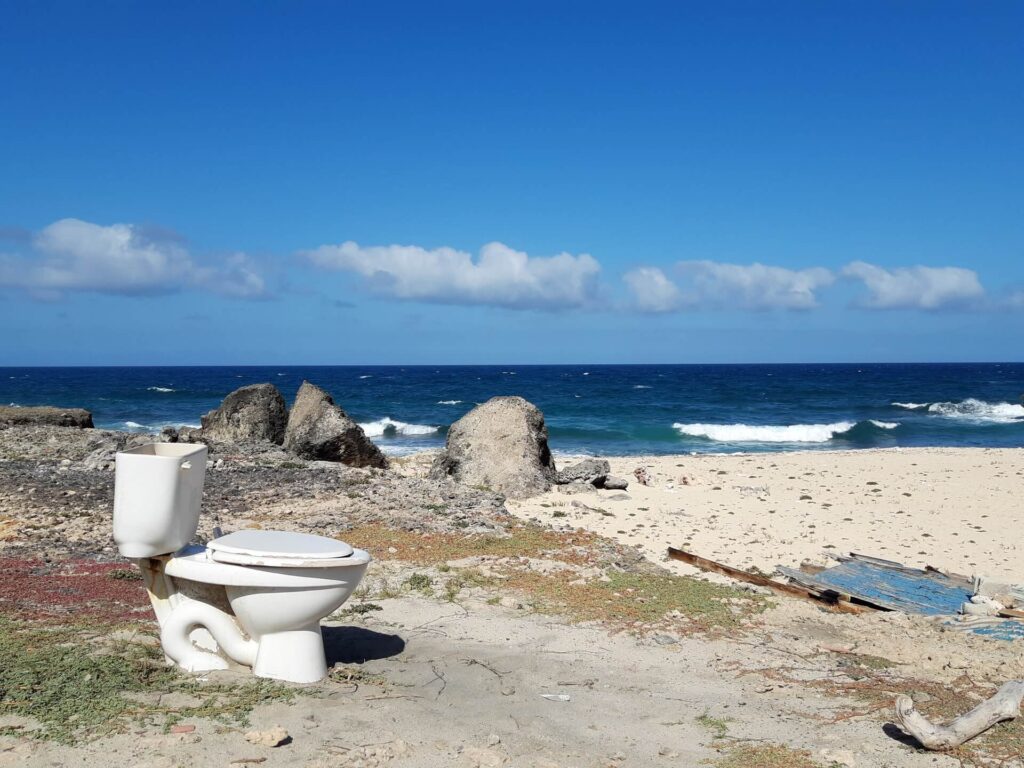 Two years back, PM Narendra Modi declared India as open defecation free, which means nobody defecates in open spaces anymore. The government built thousands of toilets across the country between 2014 and 2019 under the Swachh Bharat Mission (SBM). According to reports, India ranked third among 16 countries that had rapidly reduced open defecation by more than 20% since 2000. Yet several studies suggested that a handful of people continued to defecate in the open, even when their households had a toilet.
Context
In the early 2000s, India remained one of the major countries with a lack of sanitation facilities in the world. The lack of proper access to toilets was one of the main reasons. In 2014, around 10 crore rural households and at least 1 crore urban households did not have a toilet facility. This compelled almost half of the population to defecate in open spaces, fields, near water bodies and in forests.
While ambitious plans were made in the early 2000s, no plan created the desired impact. When Narendra Modi formed the NDA government in 2014, he initiated the Swachh Bharat Mission (SBM). This flagship scheme was aimed at making India open defecation free by 2019.
Under this mission, Modi claimed that 600 million people were provided with toilets.  Following this, India was declared as 'Open Defecation Free'. 
However, data from several national surveys did not match with the official SBM data. It revealed that people still continued to defecate in the open. Additionally,  Dr Suresh Kumar Rohilla, senior director, Water Programme, Centre for Science and Environment claimed that India was open defecation free, but only on paper.
India is Open Defecation Free: Government
Over 11,000 toilets were built across the country under this mission. Remarkably, the number of people without access to toilets reduced by around 450 million people.
UNICEF commented that India had made a tremendous effort in ending open defecation and that the quality of water and sanitation levels were clearly improving. In 2018, a Research Institute for Compassionate Economics (RICE) report revealed that 57% of the households that did not have toilets in 2014 had one in 2018.
The Economic Survey 2018-19 tabled in the Parliament by the finance minister Nirmala Sitharaman was proof that SBM helped reduce the sanitation crisis in India. It showed that the mission had significantly contributed to the reduction of stillbirths, diarrhea and malaria deaths all over India.
The 'Open Defecation Free' status worked by the definition that a toilet facility was provided in every household or 50m away from the house. The SBM official survey data also revealed that all states in India achieved the 'ODF' status.
A major criticism of SBM was the difference in data between SBM and other national surveys. Countering this, it was reported that the National Statistics Office (NSO) clarified that there might be respondent bias and that it could not be avoided. It said sometimes people could respond negatively, expecting to reap additional benefits from the government scheme.
Data provided by the World Bank and WHO asserted the impact of SBM in reducing open defecation. According to the data, 66% of Indians were practising open defecation in 2000. But that rate continued to reduce over the past two decades and was recorded at less than 40% in 2015. It reduced even faster post-2015.  It was observed that while open defecation reduced by 3% between 2000-14, it saw a tremendous reduction by 12% from 2015-19. 
Under this mission, India focused on behavioural change on a large scale. This was one of the world's largest collective behaviour movements. After such a success, on October 2nd 2019, the PM noted that he was very satisfied with our progress and was very happy that India had stopped open defecation.
India is yet to become Open Defecation Free: Critics
While SBM official data showed states were 100% open defecation free, several national sources like National Sample Survey (NSS) and National Family Health Survey (NFHS) revealed contrasting data.
For instance, according to the National Family Health Survey (NFHS) 2019-20, Bihar accounted for only 46% of improved sanitation, whereas government data declared it as 100% open defecation free.
The differences in the way the surveys were conducted caused the discrepancies. The data by the Swachh Bharat Mission was collected solely based on the number of toilets built in Indian households. On the other hand, stats like NSS and NFHS based their data on the usage of toilets. The usage of toilets was recorded based on various parameters like who had access, whether the beneficiaries used the toilets and if anyone else used them. Thus, the discrepancy was majorly due to the wide gap between the number of toilets built and the number of toilets accessed by the people.
The physical structures were present but people did not make use of the toilets and there were a lot of reasons for it. An example would be the opinion of a group of old men in the village of Patna. When questioned about defecating in the open while having toilets at home, they replied that they could not use the same toilets as their daughters-in-law. People also claimed that defecating in the open was a spot for socialising. In another instance, a woman spent a lot of money on building a toilet at her house and so had kept it closed to safeguard its beauty.
It was not just these cultural factors or other beliefs that led to people defecating in the open. In several villages, contractors had left the work halfway after sending a half-done toilet picture to the government. Another major reason was the need to clean the waste accumulated. They feared that the pit would easily get filled if they continued to use toilets regularly and stopped using those. There was also a water shortage which obviously forced people to defecate in the open. Instead of using toilets for their original purpose, people continued to use such toilets as storage areas or a place for washing clothes.
An article in Firstpost indicated that the focus on the construction of toilets should be coupled with maintenance arrangements and a significant social shift lest Indians would continue to defecate in the open.
---
🕵️ BEYOND ECHO CHAMBERS
For the Right:
India Needs Employment Generation, Not Population Control
For the Left:
Modi's LPG reform was different. It helped the poor immediately, no trickle-down timeline
---
🏴 STATE OF THE STATES
Ram Mandir (Uttar Pradesh) – The Ram Mandir Trust is planning to demolish the existing Ram Mandir. Wait, did you just read that? Yes, you did. They are planning that but the reason they want to do so is for expanding the area around the temple. Sigh! What a relief right? However, a disciple of Shankaracharya Swami Swaroopanand Saraswati has filed a civil suit against it and said that it's a historic temple and should not be demolished.
Tug of War! (Andhra Pradesh) – A rift between two Telugu speaking states, Andhra Pradesh and Telangana over the Krishna water dispute has been going on. The dispute is simple. Who gets how much Krishna river's water? The issue has grabbed more attention lately as last week, Jagan Reddy, CM of AP, wrote to Prime Minister Narendra Modi, condemning Telangana's usage of the Srisailam reservoir water for power generation beginning on June 1. He protested that the neighbouring state was generating power below the Minimum Draw Down Level (MDDL) for electricity production, which is 834 feet.
99% Coverage (Gujarat) – The health care system of South Gujarat has done exceptionally well by achieving nearly 100%  first dose coverage in the rural areas. There are several villages in South Gujarat including 5 tribal villages. The key drivers were the youth and the fear of the 3rd wave of the coronavirus. Supernumerary assistant collector Akancha Siksha, a 2020-batch IAS was also in charge of the taluka-level and health teams in door-to-door counseling of households. He says that while the youth was filled with enthusiasm, people aged above 30 were not.
Anti-Repression Day (Manipur) – On July 15, several women activists in Manipur marked "anti-repression day" in protest of alleged crimes committed by the security forces and demanded the repeal of the Armed Forces (Special Powers) Act, 1958. The activists said that every year on July 15 they observe this day because in 2004, personnel of the 17 Assam Rifles garrisoned at Kangla had arrested a 11-year-old girl, who was charged with being a member of a proscribed underground organisation, and was allegedly tortured,  "gang-raped" and eventually shot by the security forces.
Dignity and pride (Odisha) – The state government's invitation to people from the transgender community to apply for the posts of Sub-Inspectors of Police last month has been welcomed by the community. A total of 26 transgenders have applied for the job, and are looking forward to breaking the stereotypes and the cultural barriers.
---
🔢 KEY NUMBER
7.8 million – Women who availed the free bus service in Tamil Nadu in three days. MK Stalin-led DMK government's initiative to provide free bus service to women and transgenders in the state has been welcomed enthusiastically, as normalcy returned to the state after the lifting of restrictions due to the second wave of COVID-19.