March 15, 2021
either/view ⚖️
Unintentional racism
To: either/view subscribers
---
Good afternoon. On March 12, 2021, the government of India notified the Unmanned Aircraft Systems Rules, 2021. These rules deal with the flying of drones in India. Drones have been categorized as Nano, Micro, Small, Medium, and Large. Except for Nano, all other categories of drones need to be registered with the government. Whether you are a casual drone enthusiast or a wedding photographer or a serious drone operator, you must definitely check out these rules to ensure that you stay within the laws while operating the drones.
Feature Story

📰
Indian student amidst racism row in Oxford University
Responding to allegations of racism against Rashmi Samant, an Indian student in the Oxford University, External Affairs Minister S Jaishankar said in the Rajya Sabha today that India will monitor the development closely and take up this matter with the UK 'with great candour when required'.
Context
Rashmi Samant was elected as the first Indian woman president of the Oxford University Students Union on February 11, 2021. She is 22 years old and hails from Udupi in Karnataka. She was forced to resign within five days of the election results, following accusations of being perceived as an anti-Semitic and a racist.
These accusations stemmed from some of her past social media posts which were allegedly offensive to East Asian, Jewish and trans communities. One of her posts had a picture of Rashmi Samant in front of the Berlin Holocaust Memorial with the caption "The memorial casts a hollow dream of the past atrocities and deeds". Another post had a photo from Malaysia with the caption "Ching Chang". She had also made posts in Instagram where she tried to make distinctions between women and trans women, which some felt was perpetuating trans-exclusionary ideology.
The Oxford Students Union's Campaign for Racial Awareness and Equality (Oxford SU CRAE) recommended that there was clear evidence of wrongdoing in Rashmi Samant's case, and she had to step down as the President-elect.
Accusations against Rashmi Samant:
In a Facebook post, Oxford SU CRAE noted that although there were cases in which those seeking election had indulged in misconduct or fabrication for political gains, this particular case against Rashmi Samant did not have any malicious intent. CRAE had found the evidence against Rashmi Samant to be true and recommended that she step down from her post.
"The campaign has come to this decision on three accounts. Firstly, the repetitive and sustained nature of Ms. Samant's actions suggest considerable ignorance at best, but active discrimination at worst. Secondly, the President-Elect has demonstrated unwillingness to take accountability for her actions, which we believe to be a crucial aspect of self-education and making amends. Thirdly, although CRAE believes that individuals can make mistakes, learn, and move on, Ms. Samant is not currently fit to represent the student body of this university. Our community is diverse but various groups continue to be marginalised and we do not believe that she can represent them effectively," read the post on Facebook by CRAE.
It further noted, "Although we cannot assume the intentions of Ms. Samant, we believe that it is ultimately the impact of her actions that are important here: she has hurt the East-Asian, Jewish, and trans communities. Not only did she post racially insensitive captions on social media, but she has also proceeded to deny the harm caused by her actions when questioned. The excuses she has provided are at the absolute best an indicator of complete ignorance, and therefore a demonstration of the candidate's inadequacy to represent the Oxford student body, or are at worst a complete fabrication in an attempt to redirect responsibility. The President-Elect has failed to fully accept that she has caused serious offense to both groups; the offensiveness of her behaviour is not contentious, and it is not the place of Ms. Samant to dispute this when it is raised to her. This is of especial concern given that the discrimination faced by these two particular communities is often overlooked or deemed 'tolerable'."
Rashmi Samant's defense:
In an interview to The Indian Express, Rashmi Samant claimed that she was forced to step down even though she had offered an apology for 'unintentionally' hurting sentiments of others. She noted that the posts that she had made which the CRAE found to be offensive were always there. Only after her elections did they make an issue out of those posts, which she believes were "not malicious or racist".
"I wish to ask a question to all who termed me insensitive and racist citing my social media posts of the past. Are you being sensitive when you judge a person's worth based on social media captions of a non-native English-speaking teenager that were posted years before the person formed convictions on issues of race? They were the posts of a teenager who just had access to the world of social media. I again reiterate my apology to those genuinely hurt for my ignorance but not to those with malicious intent," Rashmi Samant was quoted as saying.
She also alleged that her parents were dragged into the controversy for their religious beliefs. She claimed that many including one faculty member targeted her on social media, after putting a picture of her mother with the poster of Jai Shri Ram and accusing her of having an Islamophobic background.
Rashmi Sawant further said, "The fact that I am a Hindu no way makes me intolerant or unfit to be the President of the Oxford SU." She said that the entire episode was unfair and nobody was ready to listen to her.
---
Beyond Echo Chambers

🕵️
For the Right:
For the Left:
---
Election Watch

🗳️
Assam
(126 constituencies – 3-phase polls)
Kerala
(140 constituencies – 1-phase poll)
Tamil Nadu
(234 constituencies – 1-phase poll)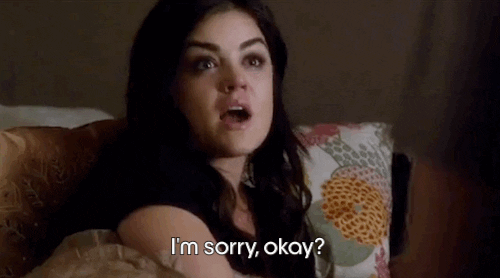 West Bengal
(294 constituencies – 8-phase polls)
---
State of the States

🏴
---
Key Number

🔢
$580.3 billion – Foreign exchange reserves held by India as on March 5, 2021. It is the fourth biggest in the world, after China, Japan and Switzerland. Although foreign exchange reserves declined by $4.3 billion, India managed to edge out Russia, whose reserves stood at $580.1 billion. The foreign exchange reserves currently held by India can last for 18 months of imports.