February 28, 2022
Good morning. In today's either/view, we discuss whether India was right in abstaining to vote at the United Nations Security Council (UNSC) on the ongoing Russian invasion of Ukraine. We also look at the dismal representation of women in politics in Manipur, among other news.
---
📰

FEATURE STORY
India's abstention at UNSC on the Russian invasion of Ukraine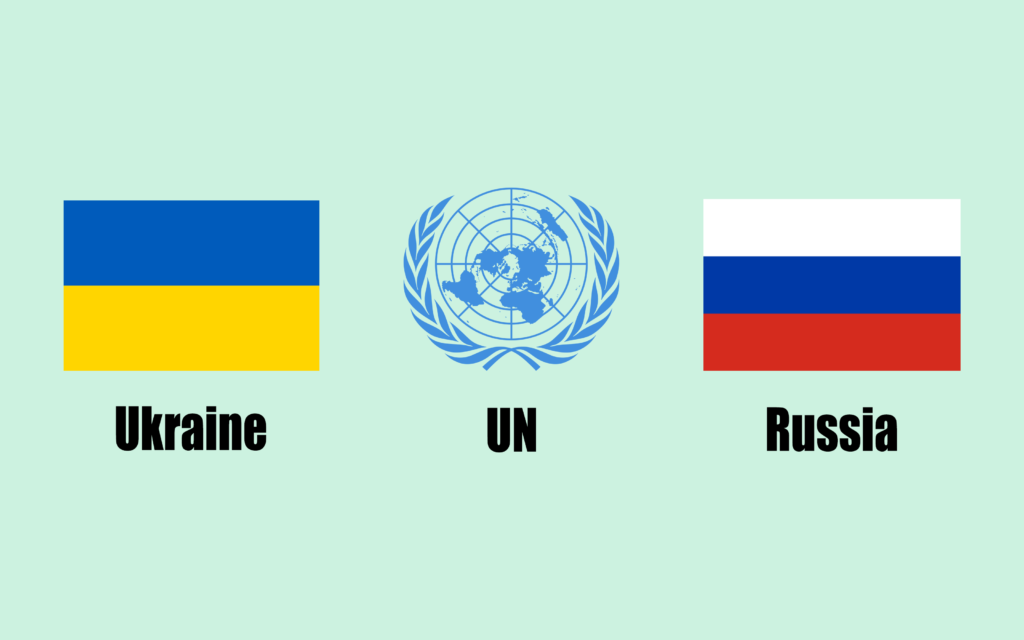 The Russian invasion of Ukraine is understandably dominating the airwaves. As Ukraine continues to punch above its weight in defending itself against Russia, other countries have reacted. The responses have ranged from strong words of condemnation to sanctions on various Russian companies and banks.
A handful of countries, India among them, have decided to not take sides. At the recent UNSC meeting, India abstained from voting on the US-sponsored resolution. Joining India was China and the UAE. Explaining its vote, India called for a "return to the path of diplomacy" and an immediate halt to the violence and hostilities. It said all member states should find a constructive way forward. While Russia has welcomed India's stance, Ukraine is unhappy.
Was this the right call on India's part?
Context
In a televised speech a few days ago, Russian President Vladimir Putin announced the beginning of a "military operation" to protect Ukrainians from abuse by the Kyiv regime. In the speech, he repeated a baseless claim about Ukraine's Russian-separatist-backed Donbas region.
Shortly after, Russian forces began a series of missile strikes on various locations across Ukraine. One of the targets was the main international airport at Boryspil. In the hours ahead, many residents of Kyiv decided to leave while some took shelter in subway stations. Ukrainian President Volodymyr Zelensky said the country was under attack and called for the support of Europe and the West.
Putin's invasion of Ukraine wasn't done on a whim. US and UK intelligence reported Russian troop build-up for months that caused concern. Europe hasn't seen a large-scale military conflict since World War II. Since it broke off from the Soviet Union in 1991 and became independent, Ukraine has received support from the West. Putin sees things differently. He doesn't recognise Ukraine as an independent country. In 2014, things escalated as Russia annexed the Crimean Peninsula, considered by many as an illegal act.
As the world watched in horror at the unfolding war in Ukraine, countries started to respond. President Joe Biden called the attack "unprovoked and unjustified." He put the blame squarely on Putin. British Prime Minister Boris Johnson said Putin has chosen a path of bloodshed and destruction. Other countries, including Germany and Canada, also blamed Putin for the attack.
India, however, took a neutral stance and didn't mention or blame Putin. In an emergency UN meeting called by Ukraine in the immediate aftermath of the invasion, India's Permanent Representative to the United Nations, T. S. Tirumurti, said the situation could spiral into a major crisis, and provided reasons for India's stance. He said the international community didn't give time to the parties to diffuse the situation previously.
The right call
India is in a tough position here and must walk a tightrope. India has been consistent on this issue recently. Earlier this month, India joined Kenya and Gabon in abstaining from a procedural vote in the UNSC. It would be unfair to blame India for looking after its national interests in the current situation. It would also be unfair to blame India for not cowing to pressure from the US.
As army veteran Lt Gen Prakash Chand Katoch wrote, Indian diplomacy matters even as peace is important. He criticised the US-NATO posturing that left little room for diplomacy. President Zelensky's appeals to India ring hollow as Ukraine has opposed India at the UN and sided with Pakistan consistently. Also, siding with the US and the West on this issue would do nothing for India and only help further their interests.
Besides, there's no danger of India's neutral position affecting its global standing. India is still a major player in Asia and the Indo-Pacific. Being a part of QUAD is proof of that. There's no reason for India to pick sides. Asking for diplomacy and de-escalation is a reasonable position. It's possible to have two strategic partnerships, as author and columnist Abhishek Banerjee wrote on why India getting involved would be disastrous.
Russia is an important military ally for India. In December, both countries broadened defence ties with a 10-year defence pact of 28 agreements. Part of this involved a program of defence cooperation for the coming decade. They've set a target of $30 billion in trade and $50 billion in investments. Even before this, Russia was one of India's largest arms suppliers. According to a Stockholm International Peace Research Institute report, 23% of Russia's military exports between 2016 and 2020 were to India. Not to mention India's deal to acquire the S-400 missile system. With all this at stake, India's position is prudent and correct.
Short-sighted position
Concerning certain geopolitical events, there's a certain short-sightedness about India's positioning. Just from a moral standpoint, India should at the very least condemn the baseless reasons that Putin has used to justify his invasion of Ukraine. Diplomacy and de-escalation are par for the course in such situations, it's the bare minimum. The risk is a long-term adverse impact on relations with the European Union (EU), the US, and Ukraine.
India can't afford to isolate itself with this posturing. It's also naive to believe that the West won't take notice of India's continued neutrality concerning Russia. There's already been some criticism from US politicians, with Democratic congressmen Ro Khanna and Eric Swalwell speaking out against India's abstention.
In a post-World War II and USSR world, Moscow's actions against Ukraine can complicate India's objective of preventing a further deepening of Russia-China ties. Moscow needs China's diplomatic support. If Russia leans on China more intensely now, that's bad news for India. India's posture post-Crimea's annexation has been to neither criticise nor endorse Russia's actions. However, its silence will be seen as an endorsement, as Tanvi Madan of the Brookings Institute wrote. India's position could be used by Russia as an endorsement and will be sold as such.
The times we're living in need to be considered. As Deepanshu Mohan from the OP Jindal Global University wrote, there's a rise in right-wing populism and authoritarianism globally and domestically, and the world is the most polarised it has been since World War II. It calls for morality, clarity, and corrective action. Here's where China comes in. It could use this opportunity to exhaust America's foreign policy capital away from the Asia-Pacific. It would allow China to deepen ties with Europe and be the middleman between Moscow and the West. That's not good news for India.
What's your opinion on this?
(Only subscribers can participate in polls)
a) India's decision to abstain from voting on the resolution against Russia was correct.
b) India's decision to abstain from voting on the resolution against Russia was wrong.
---
🕵️ BEYOND ECHO CHAMBERS
For the Right:
Nehru's Word: Elections Are Time To Educate Public Opinion On Political Issues
For the Left:
No Glass Ceilings Were Broken To Write This
---
🏴 STATE OF THE STATES
Women in politics (Manipur) – Despite women managing markets and spaces in Manipur, their status in electoral records say something completely different. In 50 years of the state, only 6 women have been elected to its 60 seat assembly. Out of the 6, 4 were married to politicians. This is strange as Manipur, since the 1990s, has had a higher female sex ratio than the national average.
Why it matters: Even though this year's electoral records show the highest number of women candidates in the polls, the actual number is still very low. As of now, out of 265 contestants, only 17 are women, i.e. 6.41% of the candidates. In 2017, only 10 women had contested and 2 managed to win – Akoijam Mirabai from the Congress, and Nemcha Kipgen from BJP.
Costly and defunct (Uttar Pradesh) – Even though it was built in 2014 under the UPA's Bundelkhand package, a mandi in Arjunpur is yet to become functional. After 8 whole years, the farmers of the region still have to either go to Karwi or Rajapur to sell their crops. While the former is 30 km away, the latter fetches far lower prices for the crops. As a response to this, the government simply plays the blame game till the conversation moves on.
Why it matters: Spread over 7 districts of Uttar Pradesh and 6 of Madhya Pradesh, the Bundelkhand region is an arid hilly region that covers some of the most backward districts of the nation. In 2009, to improve the condition of the people here, the government came up with a Bundelkhand package that initially cost ₹7,466 crores. The package, since then, has accumulated ₹4,400 crore in funding but due to mismanagement and misuse, not much has changed in the region.
Suppressing student protests (West Bengal) – Left-wing students have been demonstrating through marches to reiterate their demand for a CBI investigation regarding Anis Khan's death. The protests have been met with serious violence and a number of arrests from law enforcement. On Friday, police personnel claimed that the students were pelting stones and they had to defend themselves. This led to a number of injured students along with more arrests.
Why it matters: A 27-year-old Aliah University student, Anis Khan was found dead outside his home on 18 February. His parents claim that he was thrown off the roof of a building by 4 police personnel. Khan was a supporter of the Students' Federation of India and worked with the Indian Secular Front. While a special investigation team (SIT) has made some initial arrests, demands for a CBI investigation have been rising among the Left.
Engulfed in debt (Madhya Pradesh) – The state's debt has been increasing on a yearly basis and has well surpassed its budget outlay. Right now, the state's debt has reached ₹2.60 lakh crore, and this is excluding its corporation boards' debts. The budget outlay that the state had presented for 2020-21 was ₹2.41 lakh crore. This is expected to make the state's leap towards "atmanirbharta" rather strained.
Why it matters: According to financial expert Kamal Rathi, Madhya Pradesh needs to focus on the PM's Ease of Doing Business schemes for attracting investment to the state. Pushing one sector, either medicine or education, can also serve the state well during this time. As of December 2021, 32 lakh people in the state have registered as unemployed. And every year, the government promises more jobs but the debt ticker stops for no one.
Khajaguda rock encroachment (Telangana) – Given the Khajaguda hill's unique rock formations, the hill has been a regular site for climbers and trekkers. Since the pandemic, with a decline in the number of visitors, a number of encroachers have dumped debris along the rocks. Now, climbers and activists claim that realtors have been demolishing the Khajaguda rocks, which could result in a major landslide.
Why it matters: The Khajaguda hill, due to its geological forms, had been declared a "heritage precinct" till 2017. It also houses several species of flora and fauna. If these disturbances keep happening to the hill, it will affect its levelling. And, according to Hyderabad Urban Lab's director, Anant Maringanti, this will affect the drainage path of rainwater which is a major risk for the region.
---
🔢 KEY NUMBER
$100 billion – From April to January, the first 10 months of the current fiscal year, India spent around $94.3 billion on oil imports. By the end of this fiscal, 31 March 2022, our oil import bill is expected to cross $100 billion. This is almost twice the amount spent on oil last year.