November 4, 2021
either/view ⚖️
Committed
To: either/view subscribers
---
Good morning. Do you face the problem of your phone being too big to fit in your jeans pocket? Well, Samsung has got you covered. In collaboration with Dr. Denim, the electronics manufacturer has launched the Z Flip Pocket Denim. The usual pockets have been removed. Instead, one is situated on the front thigh with the exact dimensions of the Galaxy Z Flip3. These limited-edition jeans will cost around $1052 and come with the phone.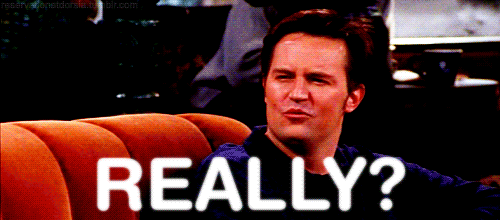 ---
📰

FEATURE STORY
India's COP26 Commitments: Far Cry Or Doable?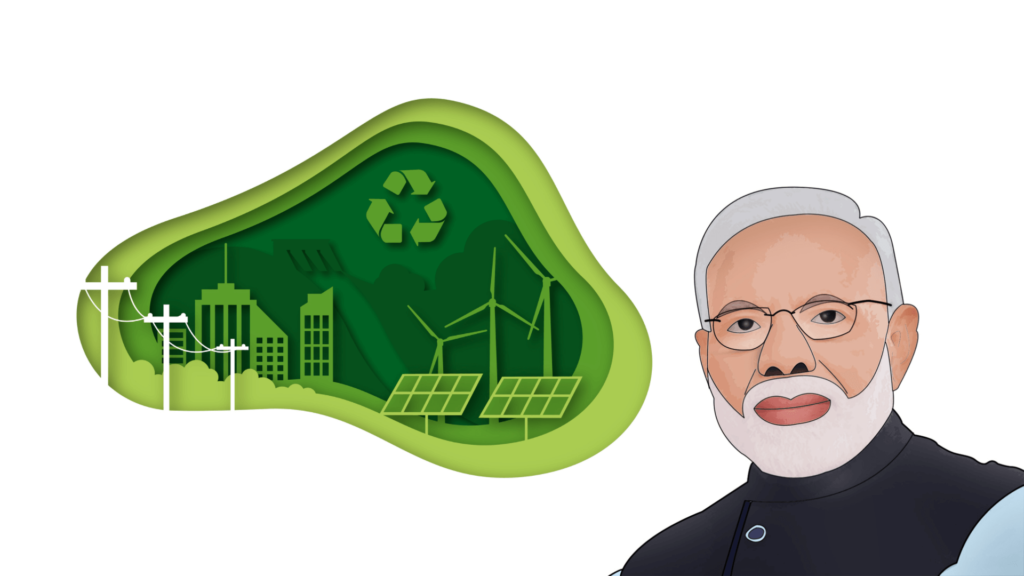 Considering Mother Nature is currently screaming bloody murder in our faces, a few sensational headlines from this year's UN Climate Change Conference was only to be expected. And say what you will about PM Narendra Modi, he definitely knows how to make an entrance. Earlier this week, our PM made some hefty commitments at COP26 in Glasgow. Commitments that even environmentalists weren't really ready for. While these promises are rightfully being lauded by the general public, a closer look at them brings up some glaring discrepancies. Are we simply making mountains out of molehills or is it clearly the Kangchenjunga that we're headed for?
Context
COP26, also known as the 2021 United Nations Climate Change Conference, is currently being held in Glasgow, Scotland. Beginning on October 31, this Conference of the Parties (COP) will go on till November 12. Unlike the previous years, the 26th COP isn't just another space for dignitaries to meet. This year, it comes with a "unique urgency". You see, back in 2015, the world witnessed the Paris Accord signing at COP21. For the first time, each country agreed to work towards limiting global warming to "well below 2 degrees", specifically aiming for 1.5 degrees. Yeah, we didn't pull that off. Now all hopes lie in COP26, currently being seen as a successor to COP21.
Our PM basically made five commitments at COP26. If the first four are met, the final one of becoming net-zero by 2070 would automatically come to fruition. The four commitments can widely be divided into two categories. One being our push towards clean energy and the other, that of emission cuts. Promising everything from meeting 50% of our renewable energy requirements to lowering carbon emissions by one billion tonnes. Now, declaring these "dramatic" commitments aren't necessarily out of character for us. It's just that PM Modi's statements have changed the nature of these previously voluntary nationally determined contributions (NDCs).
Widely welcome changes
One of the clean energy targets aims at "reaching 500 gigawatts of installed power capacity from non-fossil sources by 2030". This isn't too different from our existing goal of reaching 450 GW from non-fossil sources. But, it is important to note that the original goal didn't take into account hydropower dams or nuclear plants that "count toward non-fossil fuel sources." As of now, the existing hydro and nuclear plans are set for 53 GW with several more plans on the way. In fact, according to the Central Electricity Authority, around 44% of India's electricity demand will be met by renewable sources.
In June, former environment minister Prakash Javadekar said that the emissions intensity per unit of India's GDP has dropped by more than 24%. This was compared to the emissions intensity of 2005 which was quoted in the Paris Accords. Back then, India had committed to a decrease of 33% to 35%. According to PM Modi, we are now committed to reducing the carbon emissions intensity of our economy by 45%. Given that only six years saw a considerable drop in emissions, the new goals for the next decade shouldn't seem like too much of a reach.
We finally come to our new goal of cutting down carbon emissions by 1 billion tonnes from "business as usual". Achieving this by 2030 seems a bit daunting but according to the PM, such is quite possible with some elbow grease. Our impressive railway network is planning to turn net-zero by 2030, bringing down emissions by 60 million tonnes each year. This, along with the low charging costs and taxes on electric vehicles, shows the administration's current gusto for reaching the emissions goal. In fact, even private sector giants like Ambani and Adani are trying to turn India into "a superpower of green hydrogen". Add some foreign investment dollars to that and we're good to go.
More ambiguous than ambitious
The problem with most of these new commitments is that it's really hard to know exactly what our PM is talking about. For example, take the goal of getting 50% of our energy from renewable sources. The word used here is "energy" which, encompassing all forms of energy in this with a deadline as tight as 2030, is quite a steep goal. Assuming that he was talking about electricity and simply misspoke, it still means that "we have committed to a transformation of our energy system". Considering we're already struggling to provide affordable energy to millions in this country, this seems like an unnecessary pledge.
When it comes to the cutting of emissions, things start getting confusing here as well. While the PM said that we will lower our emissions by 1 billion tonnes, he never really went into what that number stood in comparison to. Assuming that the 1 billion will be shaved off of the 4 billion tonnes of emissions in 2030, how we're going to go about it remains a mystery. Our two main ways would be relying on carbon sinks and "decarbonising specific sectors". Both of which seem quite unfeasible. Even if we ask the automotive industry to switch completely to electric vehicles, the lack of "pathways for energy transition" will leave us dealing with a lot of collateral damage.
Honestly, are all of these goals based on complete nonsense? Absolutely not. With a decent action plan and reasonable deadlines, anything is possible. The problem here is 2030. Even installing 500 GW of renewable energy doesn't make any sense as our current power generation capacity is only 388 GW. There is nothing to indicate that our power demand will reach 1000 GW by 2030; so why the 500? Besides not having prepared the nation for any possible energy transition, the Centre has also been talking up both oil and coal this past year. While it would be incredible to reach these goals on time, hasty transitions can only lead to worsening conditions.
---
🕵️ BEYOND ECHO CHAMBERS
For the Right:
Beyond All Frenzy, The Pope-Modi Meeting Does Little For BJP And Vatican
For the Left:
At COP26, Narendra Modi Took The Lead In Defending Climate But Not At The Cost Of Growth
---
🏴 STATE OF THE STATES
Record Gold sales (Gujarat) – This Diwali season, Gujarat has seen a gold rush. Across the state, on account of Dhanteras, around 300kg of gold was sold. For Pushya Nakshatra, 450kg of gold was sold. Pent-up demand, the wedding season, and investments in gold are some of the reasons for the record sales. The state hasn't witnessed this level of sales of gold for the past five years.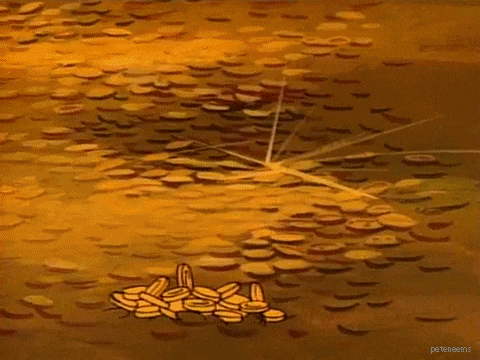 Permission for Namaz cancelled (Haryana) – Administrators in Gurugram cancelled permits for Namaz at eight locations in Gurugram, after various locals and Resident Welfare Associations (RWA) voiced their objections. A committee constituted by the Deputy Commissioner Gurugram will identify places where Namaz can take place. Members of Hindu and Muslim organisations will be consulted.
World Heritage status for Hyderabad (Telangana) – Plans are underway to seek World Heritage Status for Hyderabad city. Special Chief Secretary Municipal Administration in Telangana State, Arvind Kumar, said the world heritage status will be sought for the entire city and not just for certain historical locations and spots. He cited the example of Ahmedabad as how this process would be done.
Free textbooks (Jharkhand) – The state government said it would provide free textbooks to all students in government schools and intermediate colleges. The free textbooks will be provided to over 7 lakh students from Classes 9 to 11. Earlier, after cabinet approval, the state distributed free textbooks to girls of classes 9 and 10. With these schemes, Jharkhand is now the only state to offer free textbooks to all students between Classes 1 and 12.
Women of Assam chars (Assam) – As the pandemic hit, many women were forced out of the workforce. In September 2020, Amrapari, a self-help group was launched as a way of helping women earn income through embroidery. With 40 women in the programme, they make and sell embroidered quilts. It's a way for women to earn a living and have a sustainable livelihood. A year after the launch, all the artisans are economically independent.
---
🔢 KEY NUMBER
$36 billion – The estimated sales of Pfizer's COVID-19 vaccine in 2021. As its vaccine, made in partnership with BioNTech SE, continues to roll out, the pharma giant said it's looking to sign more vaccine deals with countries. It said the production capacity for 2022 is 4 billion doses.
P.S. As our team celebrates Diwali, we will not be publishing the newsletter tomorrow and on Saturday. We wish you all a very safe and happy Diwali!