March 24, 2023
Good morning. In today's either/view, we discuss the case between Internet Archive and book publishers. We also look at the introduction of Ragi malt in midday meals provided to schoolchildren in Andhra Pradesh, among other news.
---
📰

FEATURE STORY
Internet Archive vs Publishers: Who's got it right?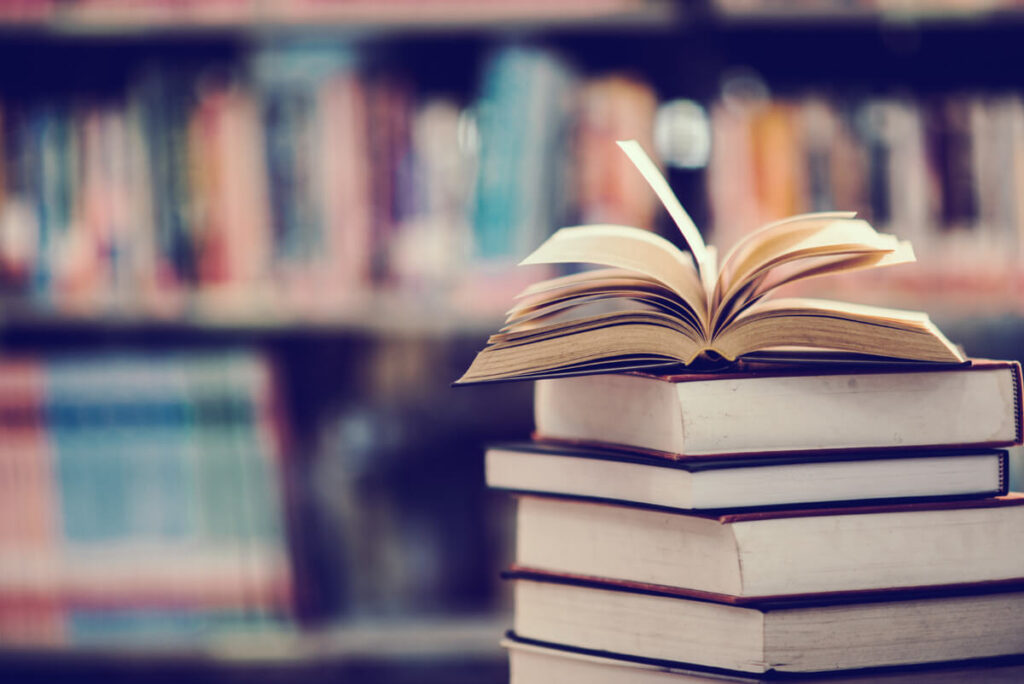 For some people, reading a book or newspaper on a digital device just doesn't feel right. It's got to be in their hands, tactile and tangible. While brick-and-mortar bookstores started to fade away, many still ordered books on Amazon and continue to. Others went the way of e-readers and audiobooks.
The pandemic changed some things in this realm. Libraries closed down. Researchers across the globe lost access to essential books. The Internet Archive (IA) found a solution with a massive collection of scanned books. While the everyday person benefitted, some authors saw it as piracy. Now, four major publishers have taken the Internet Archive to court over the issue.
Context
Let's begin with a brief history lesson on the Internet Archive. It's a non-profit internet archival organisation founded in 1996. It digitally preserves over 41 million books and texts, 14.7 million audio recordings, and 8.4 million videos. Arguably, its most famous project is the Wayback Machine. It's a digital collection of about 380 billion web pages. It's the deepest archive of internet history in existence.
The IA also has Open Library. It's a virtual library where users can freely browse digital copies of books uploaded and archived. It includes books in the public domain and under copyright. The IA owns physical copies of all the books it digitises. It also claims the right to loan out digital copies.
During the pandemic, bookstores, libraries, schools, and universities shut down. There were long waiting lists at public libraries. The IA had an idea and went to work. The Open Library restricted the number of scanned copies available for checkout and the amount of time for checking out a book. These limits were lifted, and the "National Emergency Library" was born.
It was a part of the Open Libraries initiative – a web-accessible public library with full texts of over 1.6 million public domain books and over 6.4 lakh books not in the public domain. For IA, this entire project "was their dream for the original internet coming to life" – the Library at people's fingertips.
It was always meant to be a short-term solution, with a plan to close it by June 30, 2020. Several years later, it's now a legal headache for IA. Writers and publishers weren't happy with IA's project. Then came four big publishers – Hachette, Penguin Random House, John Wiley, and HarperCollins claiming the project was an "unlicensed aggregator and pirate site".
A concept we need to understand here is controlled digital lending (CDL). It's a system where libraries digitise copies of books in their collection and offer them as e-books. It's done on a one-to-one basis. That means if a library has a single copy, it can keep the book in storage and give people access to the e-book one person at a time. CDL differs from something like Amazon's Kindle library program that offers e-books officially licensed by publishers.
From a legal standpoint, it gets tricky. It depends on how people interpret the United States fair use laws that let people use copyrighted material without prior permission. A 2014 ruling stated that fair use covered the big digitisation project by Google Books and HathiTrust, which scanned several books for a database with searchable text.
The central question in the case was put forward by judge John Koeltl – does a library have the right to make a copy of a book it otherwise owns and then lend the e-book it has made without a license from the publisher to patrons?
VIEW: A battle for greater access
In the initial days after IA launched its Open Library initiative, some best-selling authors spoke out against it. Since the lawsuit was filed, many of them did a 180. They deleted their tweets opposing the initiative and released statements stating why they changed their minds. Among them was Chuck Wending, who regretted calling IA's project piracy. He said that if publishers had cared about authors, they'd pay them more.
In 2022, the Authors Alliance, which helps authors reach more readers, filed an amicus brief on behalf of IA. In 2018, the group joined other organisations, including Digital Public Library of America and IA, and signed an open statement supporting CDL. They stated it was a fair interpretation of copyright law for libraries. For some authors, supporting CDL meant more people got to read their work. It was all about access.
The Electronic Frontier Foundation (EFF), representing IA, said the group, the libraries, and the archives that support it aren't pirates. They argued copyright law doesn't stand in the way of a library's right to lend its books to patrons, one at a time. For them, CDL is helping foster research and learning by providing people access to books and keeping them in circulation when publishers have lost interest.
The publishers say they've lost millions of dollars through CDL. The EFF disagreed. They argued libraries paid publishers billions of dollars for the books in their print collections and are investing resources in digitisation to preserve the texts. CDL helps the public use books that libraries have bought and paid for. It's the same as traditional library lending and doesn't harm authors or the publishing industry.
COUNTERVIEW: It's piracy
The bone of contention is simple – the IA produced copies of millions of unaltered in-copyright works, including books published in the past few years. The publishers said they have agreements with several public libraries that buy their print books and license e-books and terms to sell e-books through wholesalers or e-book aggregators.
The publishers have argued that libraries need to get licenses for e-books. They also want libraries to pay for e-books in addition to physical copies. Elizabeth McNamara, the publishers' attorney, said the IA's mission is to circulate e-books to billions through a digital library, but it doesn't want to pay authors or publishers. The onus is on IA to prove there's no damage being done in the market.
Judge Koeltl was sceptical of IA's argument that there's sufficient basis in law to support their project and CDL. IA's attorneys argued that the case is fundamentally about the future of library lending, which Koeltl was unconvinced by. He said this ignores whether a library has the right to copy wholesale a book.
From some authors' point of view, it's piracy. It allowed unlimited download of books under copyright, for which they haven't paid, and have no legal right. When IA first began its project at the start of the pandemic, the Authors Guild said it was "using a global crisis as an excuse to push copyright law further to the edges."
Reference Links:
What is your opinion on this?
(Only subscribers can participate in polls)
a) The Internet Archive is right in this case.
b) The publishers are right in this case.
---
🕵️ BEYOND ECHO CHAMBERS
For the Right:
Why the 'Mother of Democracy' brooks no criticism
For the Left:
Prashant Kishor is right. Modi's nationalist pitch makes him undefeatable, not Hindutva
---
🇮🇳 STATE OF THE STATES
Uttarakhand to get its first sports university (Uttarakhand) – The Chief Minister of Uttarakhand, Pushkar Singh Dhami, has approved the establishment of the first sports university in the city of Haldwani. The Vice-Chancellor of Swarnim Gujarat Sports University will be invited to provide his services as an expert in the subject. At the same time, Sports Minister Rekha Arya stated that land around the Indira Gandhi Sports Complex in Haldwani would be allocated for the construction of the 100-acre university.
Why it matters: This decision marks a major step towards the development of sports in Uttarakhand and the country as a whole. With the establishment of this university, the state government aims to promote sports and provide a platform for talented athletes to pursue their dreams. Furthermore, the university will help in the identification and nurturing of sporting talent from across the country.
Ragi malt to be included in midday meals (Andhra Pradesh) – The Andhra Pradesh government under Chief Minister YS Jagan Mohan Reddy will be introducing ragi malt to the meals provided to schoolchildren by the state under the Jagananna Gorumudda scheme. The new meal supplement will be given to 37,63,698 pupils from 44,392 government and assisted institutions across the state three times a week.
Why it matters: The CM said that ever since his party formed the government, their aim was to put a stop to the increasing number of school dropouts. To ensure that the children attend school and also have access to nutritious meals, the government did not shy away from making big expenditures to get quality meals as well as efficient staff. The total expenditure incurred by the government to provide meals to schoolchildren stands at ₹1,910 crores.
New biodiversity heritage site in Odisha (Odisha) – Odisha's scenic Gandhamardan hill range has been chosen as a 'biodiversity heritage site,' the third such location in the state after the Mahendragiri hills in Gajapati and the Mandasaru canyon in Kandhamal district. The hill range within Gandhamardan reserve forest is regarded as the state's 'Ayurvedic paradise,' owing to its huge bounty of medicinal plants.
Why it matters: The rich biological resources of the cultural landscape are under threat from anthropogenic and climatic factors, and customary knowledge connected with the bio-resources is dwindling, requiring long-term preservation and maintenance of the hill range. The tag of a biodiversity heritage site will ensure greater protection and longevity of the region. In fact, the Odisha Biodiversity Board (OBB) proposed this idea to the state government last year in December.
Gujarat ready to lead in agri-tech industries (Gujarat) – The government of Gujarat recently declared the establishment of an Industrial Extension Bureau for agro-businesses. Agriculture Minister Raghavji Patel said in a statement that iNDEXT-A (a specialised hand-holding agency) had been designated in the state budget 2023-24 to institutionally support the agriculture sector. Gujarat Agro Industries Corporation will create the new entity by selecting a Technical Support Agency.
Why it matters: iNDEXT is a Gujarat investment promotion agency that serves as a singular point of contact for investors looking for prospects in the state. The new organisation will provide prospective investors with market research and information, as well as mentor start-ups in the industry to support crop exports. Its duties include organising and engaging in markets, teaching farmers value addition, processing, and selling, and organising seminars, among other things.
Indo-Bhutan Friendship Festival (Arunachal Pradesh) – The Gorsam Kora festival, commonly known as the festival of friendship between India and Bhutan, was held at the Gorsam Chorten Stupa in Zemithang, Arunachal Pradesh. Zemithang is a village in the Tawang district, India's final administrative region on the Tibetan border. Its western boundary is shared with Bhutan. This is also where the 14th Dalai Lama stopped for the first time after fleeing Tibet in 1959.
Why it matters: The historic Gorsam Kora festival, which celebrates the region's rich cultural and religious legacy, attracts visitors from both India and Bhutan. The three-day event began on March 18 and concluded on Tuesday. Thousands of followers attend the Gorzam Kora celebration to commemorate the virtuous event of the last day of the first lunar month.
---
🔢 KEY NUMBER
5,000 – In Kerala, around 5,000 special education teachers have been labouring without pay for the past nine months.