July 31, 2023
Good morning. In today's either/view, we discuss whether Amnesty International is a credible voice on human rights. We also look at the children's theatre festival in Assam, among other news.
---
📰

FEATURE STORY
Is Amnesty International a credible voice on human rights?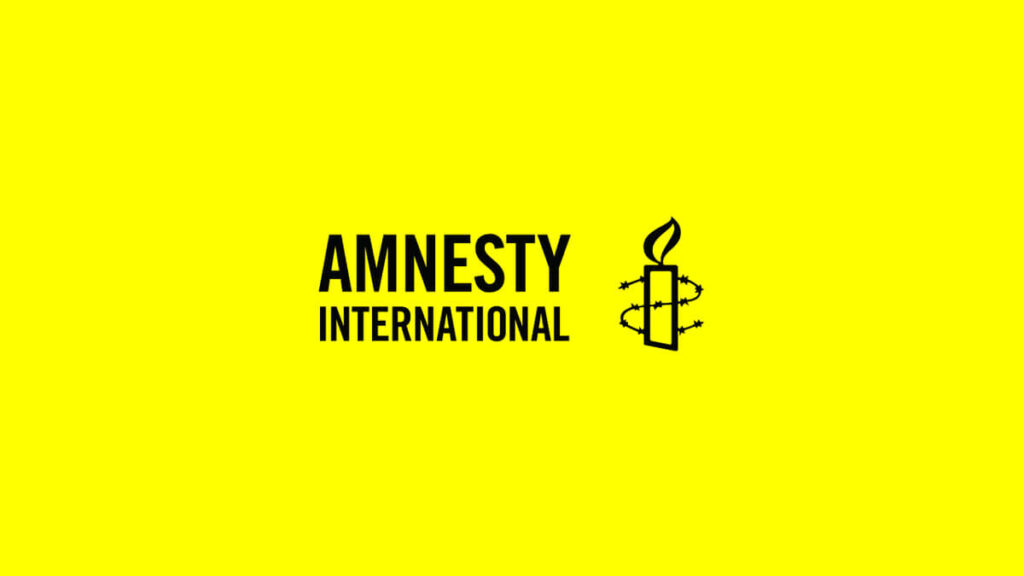 The history of human rights has generally focussed on its development and emergence as a global force for good. Several scholars and academics have their own period to point to concerning its maturity. What hasn't received much attention is how human rights messaging and campaigns are formed. And then, who or what will keep track of human rights abuses?
Amnesty International is among the many organisations that do just that. From its humble beginnings in the 1960s to now, the group has expanded far and wide to call out leaders, personalities, and governments for their failings, deliberate or otherwise, on human rights. However, the group's functioning and reporting have not exactly been controversy-free. Some of its conclusions on the ongoing Russian invasion and its reporting on the Israel-Palestine conflict have raised eyebrows, to say the least.
Has the organisation lost its credibility as a human rights observer?
Context
The organisation's beginnings weren't flashy. It didn't start with a group of people protesting about something that evolved into something bigger. It was a grassroots beginning of sorts. It all began with an article in a UK newspaper about something that happened in Portugal.
During Antonio de Oliveira Salazar's rule in Portugal, two students who, sitting in a restaurant, raised their glasses to freedom were promptly jailed for their actions. A British lawyer named Peter Benenson read about the students. He wrote a piece for the London Observer, published in 1961, that called for their release and asked leaders to do the same.
That wasn't all. In his piece, Benson also listed other human rights violations that he termed "prisoners of conscience". These were people imprisoned or detained for expressing an opinion against the ruling regime. He appealed for their amnesty. The article was reproduced in newspapers worldwide and garnered a big response. In Britain and abroad, people wrote to show their support. Small groups began to form in support in several countries.
A few weeks after the article was published, a group representing several countries met in a restaurant in Luxembourg. There was a sense that this could become something significant. The Appeal for Amnesty campaign began in 1961. The following year saw a more formal and substantial meeting in Belgium. The title Amnesty International was adopted. In just two years, one of the largest voluntary campaigning organisations of the postwar era was formed.
Initially, their work focused on what Benson wrote about in his Observer piece – political prisoners. In the 1970s, they focused on Latin American dictatorships and their treatment of prisoners. They launched campaigns against torture and the death penalty. They were rewarded for their efforts with the Nobel Peace Prize in 1977.
In the 1980s, their focus was on extrajudicial killings and forced disappearances. At the end of the decade, their concern was the increasing number of refugees.
From the 1990s onward, there was a shift. The focus was on armed conflicts in places like Rwanda and the former Yugoslavia. As globalisation took hold, the organisation called out economic and social injustices. Their attention widened to issues like the US detention facility in Guantanamo Bay in Cuba, which Amnesty's General Secretary Irene Khan likened to a Soviet Gulag. In 2011, they requested Swiss authorities to begin criminal investigations of US President George W Bush.
While their work continued, it hasn't been without its fair share of controversies. The group has been criticised for its lack of campaigns against antisemitism. There has been internal strife about some leaders sharing dubious links with the Muslim Brotherhood and Hamas. The organisation has been accused of fostering a toxic work environment following the suicides of two employees in 2019.
Their recent comments on the war in Ukraine have brought forward the organisation's ethics and reasoning in its campaigns. Given its storied history, does the group still have credibility as an arbiter of human rights?
VIEW: Necessary more than ever
Amnesty International has been a driving force behind international human rights politics. Take Nigeria, for example. Its activities increased during the military regime of Ibrahim Babangida. While some might take a military approach, Amnesty trained local groups to help maintain peace and stability. A couple of aspects of the organisation's functioning are lobbying, opening regional offices, and naming and shaming, as they did by calling out the Nigerian military directly.
Governments are likely to be relatively feeble or diplomatic in calling out oppressive regimes and international bodies. Months before the FIFA World Cup was to begin in Qatar, Amnesty released a report on human rights violations by the country. It singled out the Qatari government and FIFA for failing to act. In the Israel-Palestine conflict, which has divided opinion, Amnesty, like other groups, including Human Rights Watch, have called out the Israeli government's systematic discrimination and settler-colonialism against Palestinians. Many believe the report was unfairly criticised, leading to accusations of it being silenced.
The fight for freedom, democracy, equality, and human rights is won and fought in every successive generation. Amnesty is among the leaders in that fight. Today, it champions women, speaks up for the rights of refugees, and calls out oppressive regimes. As the world becomes more unstable and polarised with populist and authoritative leaders and governments rising to power, Amnesty International's work is needed now more than ever.
COUNTERVIEW: Not much credibility left
Any workplace could have its fair share of bad apples, and Amnesty is no different. However, there are some glaring issues the organisation has overlooked and failed to explain. Let's start broadly. The organisation says it doesn't pursue political ideology or support any government. Detractors say it's the opposite. Its supposed neutral stance on issues doesn't sit well with many.
The group has been accused of one-sided reporting and a failure to treat real-world security threats seriously. A prime example is the Russian invasion of Ukraine. Last August, Amnesty released a report criticising Ukraine for placing military bases near civilian populations. Oksana Pokalchuk, a Ukrainian human rights activist, quit the group after the report's release. In an op-ed, she outlined how it played into Russia's hands, was at odds with Amnesty's mission, and jeopardised decades' worth of progress on human rights in Ukraine. Russian propaganda outlets took a victory lap.
When another report criticised Israel for apartheid against Palestinians, there was similar outrage. While Amnesty called on governments to rethink their foreign policy on Israel, Jewish groups slammed the organisation and the report. The group's own German branch, in its press release on the report, included a disclaimer stating that due to the rise of antisemitism and the history of the Holocaust, they wouldn't carry out any activities based on the report.
Reference Links:
What is your opinion on this?
(Only subscribers can participate in polls)
a) Amnesty International is a credible voice on human rights.
b) Amnesty International isn't a credible voice on human rights.
---
🕵️ BEYOND ECHO CHAMBERS
For the Right:
When Indira Gandhi nationalised foodgrain and failed — a disaster and a cautionary tale
For the Left:
Oppressed for centuries—Kashmir's Shias get their due as Muharram procession restored
---
🇮🇳 STATE OF THE STATES
Alternative crops (Punjab) – The recent flood in several areas of Punjab has extensively hurt the paddy crop. Farmers are racing against time to resow rice by the first week of August. If resowing isn't possible, experts have asked farmers to consider alternative crops like maize, pearl millet, vegetables, and moong to mitigate losses. Delayed resowing may lead to further complications, affecting wheat sowing in November.
Why it matters: Nineteen districts of Punjab were affected by floods, with maximum damage to paddy fields observed in Patiala, Sangrur, Mohali, Rupnagar, Jalandhar, and Fatehgarh Sahib districts. To recover from losses, farmers may opt for short-duration rice varieties like PR 126 and PUSA basmati 1509. The PR 126 variety matures in 93 days, allowing sufficient time for subsequent wheat crop sowing.
Tigers quadruple (Tamil Nadu) – The tiger population in the state has surged significantly, increasing fourfold from 76 tigers in 2006 to 306 in 2023. The National Tiger Conservation Authority (NTCA) and the Wildlife Institute of India (WII) announced this on Global Tiger Day, July 29. The rise is attributed to expanded forest reserves and sustained conservation efforts, including anti-poaching measures and awareness campaigns. However, officials anticipate limited growth in the next census, as the tiger population has met its saturation point.
Why it matters: Mudumalai Tiger Reserve has the highest tiger population. The state has 902 anti-poaching watchers stationed in 238 anti-poaching camps across these reserves. NTCA officials emphasised the urgent need to control invasive plant species to safeguard the natural ecosystem. Addressing the man-animal conflict is also crucial to tigers' survival in the Western Ghats.
New thermal project (Chhattisgarh) – Chief Minister Bhupesh Baghel initiated the construction of a modern 1,320 MW capacity thermal power plant in Korba district. The plant, named after former Prime Minister Rajiv Gandhi, will consist of two units of 660 megawatts (MW) each, utilising advanced supercritical technology. The estimated cost for setting up the project is ₹12,915 crore. CM Baghel also laid the foundation stone for other projects worth over ₹13,356 crore during the Ghantaghar ground event in Korba.
Why it matters: Korba's historical significance as the energy capital dates back to 1957, when Prime Minister Jawaharlal Nehru laid the foundation stone here for India's first thermal power plant. The new 1,320 MW capacity project has received environmental clearance and coal supply permission. It is expected to begin operations before 2028 to meet the growing power demand in the state, which has increased by 1,700 MW in 4.5 years, according to Baghel.
Schools go green (Maharashtra) – The Brihanmumbai Municipal Corporation (BMC) has initiated a pilot project in collaboration with NGO Project Mumbai to establish kitchen gardens in 25 civic-run schools in Mumbai. It aims to enhance the aesthetic appeal of school compounds while promoting awareness about urban organic farming among students. Education Minister Deepak Kesarkar launched the project at Dadar's Woollen Mills Municipal School on July 15. It was also initiated at Wadala's Nadkarni Park Marathi School and two Mumbai Public Schools in Matunga and Jogeshwari's Poonam Nagar.
Why it matters: Some schools, including Jogeshwari's MPS Poonam Nagar, have converted their vacant open grounds into small kitchen gardens. In this soil-less farming approach, vegetables like ladyfinger, chillies, bitter gourd, and pumpkin are cultivated in milk crates. Others are converting their open grounds into gardens. Vandana Tiwari, Headmistress at MPS Poonam Nagar, stated that the initiative aims to inspire students to practice farming at their homes as well.
Children's theatre festival (Assam) – Badungduppa Kalakendra, renowned for its "Under the Sal Tree" theatre festival, hosted a day-long children's theatre festival in Rampur, Goalpara district, in collaboration with the Rabha Hasong Autonomous Council. The 12th Children's Theatre Festival, inaugurated by Ranjit Konwar, showcased four plays. The event also featured the launch of a biography on Sukracharjya Rabha, penned by Lukimoni Barua Bhuyan, followed by the first performance of the day, "Homework," written and directed by Chameli Rabha.
Why it matters: The festival sought to foster local talent and nurture creativity among children. With captivating performances, the festival delighted the audience, drawing theatre enthusiasts, parents, and esteemed guests from various regions. Founded by the late Sukracharjya Rabha, the Kalakendra has been known for its natural setting, foregoing artificial light and sound systems.
---
🔢 KEY NUMBER
₹4.64 lakh crore – In June this year, 393 infrastructure projects – each with an investment of ₹150 crore or higher – experienced cost overruns exceeding ₹4.64 lakh crore.