September 19, 2023
Good morning. On account of Ganesh Chaturthi, we are taking a day off today. We will not be publishing this newsletter tomorrow. See you on Thursday!
In today's either/view, we discuss whether Apple is truly paving the way for sustainability in Big Tech. We also look at the push for hydrogen in Rajasthan, among other news.
---
📰 FEATURE STORY
Is Apple truly paving the way for sustainability in Big Tech?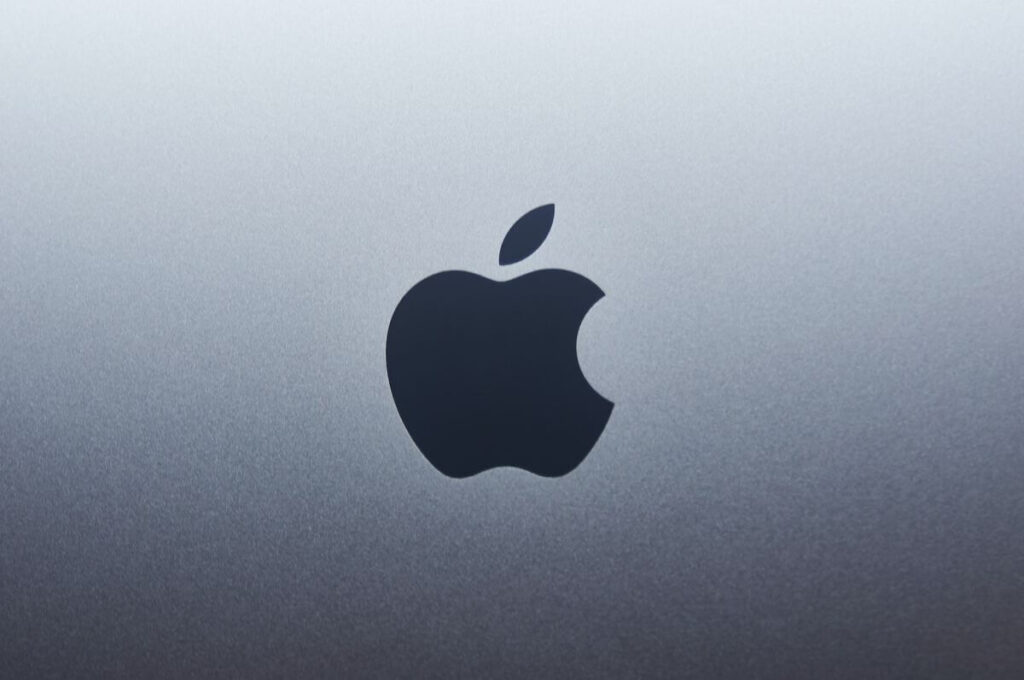 We had a special unexpected visitor last week. Mother Nature decided to show up at the Apple showcase to assess how the company was doing on its net zero goals. The company was understandably nervous about someone that important visiting, but things went relatively smoothly. Mother Nature was impressed as employees, including CEO Tim Cook, dolled out statistics about its products and how they're heading toward carbon neutrality.
Over the past few years, Apple has made it a point to tell everyone that their products use recycled materials and that they're working toward reducing their carbon footprint through changes in their packaging and logistics. Apple wants to ensure customers, other stakeholders, and the industry take notice. However, is it all just hype?
Context
Every electronic product we buy has a carbon footprint. There's some environmental impact from the manufacturing, transportation, and selling process. It begins with the materials used to make the product, from where they're sourced and how that's done. Then comes the process of making it and how much waste is generated. Then there's transporting all the products to different locations.
According to the UN's Environment Programme, in 2021, the technology sector produced about 2-3% of the world's global carbon emissions. Last year, some of the biggest technology companies, including Google and Meta, pledged $925 million in carbon removal over the next eight years.
However, Big Tech is still reliant on carbon-intensive supply chains. Many of their factories are located in countries that run on fossil fuels. An Electronics Hub report showed Samsung was the biggest culprit with the largest carbon footprint, emitting 20.1 million metric tonnes of carbon dioxide annually. Among the five big tech companies, Amazon emits 16.2 million metric tonnes.
When it comes to environmental pledges by large companies, there's always going to be quite a bit of scepticism. It's understandable since they're not always the most reliable since they're often secretive about their efforts or embellish their accomplishments to satiate the activists and policymakers.
Where does Apple stand in all of this? A decade ago, the company released a report on its environmental footprint, which included plans to build the world's largest private solar array and fuel cell farm to power its data centre in North Carolina.
Apple didn't have the best history on this and was seen as a bogeyman for activists who slammed the company for refusing to release information on the environmental impact of its popular products. The company was near the bottom of Greenpeace's green electronics rankings.
Things changed in 2007. Steve Jobs wrote a letter that detailed the company's plan to remove harmful materials and metals from its products. The company has used its widely seen showcases to tell people how it's using recycled materials and metals and how that helps the environment. The company hired Lisa Jackson, a former Environmental Protection Agency (EPA) administrator, to oversee its eco-activities. Greenpeace approved.
In its latest showcase last week, Apple announced its first-ever carbon-neutral products – the latest Apple Watch lineup. Is this a sign that Apple is making good on its environmental promises, or is it all just greenwashing?
VIEW: Making good progress
Apple, more than others in the industry, seems to see the climate crisis as an emergency. The fact that it dedicated a significant portion of its latest showcase to the environment shows the company wants customers to see it as a sustainable technology choice. The new Apple Watch series lineup as their first carbon-neutral product covers the entire process from production to sales. According to its 2023 sustainability report, the company produced 20.6 million metric tonnes of carbon dioxide in 2022. Compare that to 2018, when it was 25.2 million metric tonnes.
The company began phasing out plastic in its packaging in 2018. That year, the company sold nearly 218 million iPhones. So, that's 218 million plastic trays not ending up in landfills. The advantage a company as big as Apple has is transitioning to renewable energy faster than the average consumer. With the amount of money they have, they can afford to buy land and build solar farms. That's what they've done in several states, including California. The company has moved to nearly 100% renewable electricity.
When it comes to the products themselves, the company will no longer use leather. Shipping of the new watches will mostly happen on ships rather than aeroplanes. Then there's mining for metals that are quite harmful to the environment. The company has reduced the use of mined materials in several of its products. It began with the iPhone 11, which used recycled rare earth in the Taptic Engine.
COUNTERVIEW: Don't be fooled
It needs to be stated at the outset that manufacturing electronics is intrinsically bad for the environment. Some estimates show nearly 2 billion smartphones are made every year. Not all of that is Apple's fault, but they obviously take a share of the blame. When we buy a new phone, there's an expectation that it's going to last a few years. Apple releases a new phone every year with hot new features, and they sell millions.
While the company has made a big deal about its decreasing carbon footprint, some aren't convinced. Carbon neutrality as a concept has been criticised. Climate scientist David Ho says there's no such thing as a carbon-neutral product. The messaging from the company supposedly states that a way out of a climate crisis is to buy more Apple products. Just having the carbon-neutral logo on the packaging doesn't make it so. What's the point if Apple makes one product less carbon-intensive but sells more of that? Then they're emitting more greenhouse gases than they used to.
If Apple is going to enter the AI sector, which some reports have stated, how does it plan to reduce its carbon footprint? Data centres need a lot of water for cooling. Microsoft's water usage spiked more than a third between 2021 and 2022 as it invested in AI. Apple's insistence on carbon credits and offsets isn't the right metric since it continues to centre on consumption. The quality of available carbon credits is highly contentious. Even while promising to procure credits from "high quality" projects, it wouldn't be enough for it to fulfil its criteria. While the company has made some progress, it would be an exaggeration to say that any of its products have reached the point of not having a carbon footprint.
Reference Links:
What is your opinion on this?
(Only subscribers can participate in polls)
a) Apple is paving the way for sustainability.
b) Apple isn't paving the way for sustainability.
---
🕵️ BEYOND ECHO CHAMBERS
For the Right:
I.N.D.I.A worries BJP
For the Left:
4 years on, Kashmir is changing. All because of Modi-picked Manoj Sinha's healing touch
---
🇮🇳 STATE OF THE STATES
Solar irrigation boost (Uttar Pradesh) – The state government plans to install over 30,000 solar photovoltaic irrigation pumps, investing ₹434 crore under the PM KUSUM Yojana for the fiscal year 2023-24. The Uttar Pradesh New and Renewable Energy Agency (UPNEDA) will oversee the implementation, providing farmers across 75 districts with a clean energy-based irrigation system.
Why it matters: As per guidelines, 60% of the benchmark cost for installing these solar pumps will be subsidised and shared equally by the central and state governments. Farmers can also avail loans for their share, with both governments offering a total interest rebate of 6%.
Hydrogen push (Rajasthan) – The state government has approved the 'Rajasthan Green Hydrogen Policy-2023'. This policy aims to promote clean energy sources in the state and attract investors. Under the policy, companies producing green energy will receive various subsidies, leading to increased employment opportunities.
Why it matters: The state, rich in renewable energy sources, is well-positioned for green hydrogen production. The policy offers incentives such as a 50% exemption in transmission and distribution charges for 10 years for renewable energy plants and additional benefits for purchasing renewable energy from third parties.
Greenfield port (Odisha) – JSW Infrastructure is planning to establish a greenfield port in Odisha, designed to handle a cargo capacity of 52 million tonnes. This initiative is primarily to cater to JSW Steel's upcoming 8 million tonnes pellet plant in the state. The port is expected to be operational in about three years, coinciding with the pellet plant's completion. The investment for this project will be funded through internal accruals and debt. Additionally, JSW Infrastructure is set to launch its IPO on September 25, priced between ₹113-119.
Why it matters: The establishment of the greenfield port signifies JSW Infrastructure's strategic move to support its group company, JSW Steel, and enhance its cargo handling capabilities in Odisha. The integration of the port with the pellet plant showcases a comprehensive approach to streamline operations and logistics.
Nipah under control (Kerala) – Kerala's Health Minister, Veena George, confirmed that the Nipah outbreak in the state is entirely under control. Over 200 samples from high-risk contacts have tested negative. A total of 1,233 contacts have been identified and categorized into high-risk and low-risk groups. Four patients are currently under treatment, with all showing stable conditions.
Why it matters: The state has established a round-the-clock control room and deployed 19 teams to ensure strict adherence to protocols. The last three days have seen all samples testing negative for the virus. The rigorous contact tracing, testing, and adherence to protocols have been pivotal in managing the outbreak.
Climate challenge (Assam) – In Assam's Morigaon district, frequent and intense floods plague the inhabitants of floating river islands, known as chars. Monuwara Begum, a resident, describes the hardships faced by the community, with over 240,000 people affected. Despite the state's declaration of being open defecation-free in 2019, the reality in these areas is different.
Why it matters: The local government has proposed a climate action plan, but it awaits federal approval. The Brahmaputra River's unpredictability, exacerbated by climate change, poses a significant threat to over 2,000 island villages. The residents, primarily dependent on farming and fishing, face the brunt of these climate-induced challenges annually.
---
🔢 KEY NUMBER
₹8,65,117 crore – The Union government's provisional direct tax collections reached ₹8,65,117 crore as of 16 September 2023, which is a 23.5% jump from the corresponding period of the previous year.