June 5, 2023
Good morning. In today's either/view, we discuss whether India is prepared to take care of its ageing population. We also look at the launch of the K-FON project in Kerala, among other news.
---
📰

FEATURE STORY
Is India prepared to take care of its ageing population?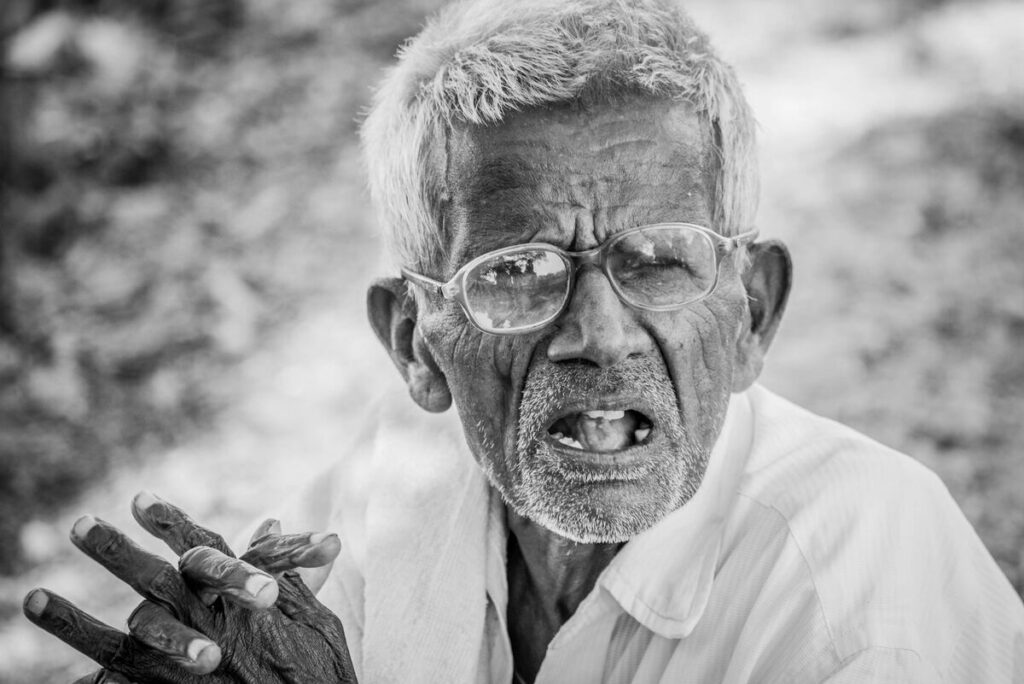 When India's population surpassed China's in April, it was epochal in many ways. One significant demographic trend that the new assessment pointed to was India's ageing population. For the first time in its almost 76 years as a democratic state, the Indian government would have to prepare for a rapidly expanding 60+ population.
Being old in a growing yet extremely unequal economy is no joke. A greater chunk of people will require pension funds, healthcare, opportunities for economic productivity, and facilities to enjoy an adequate quality of life. For India, it's also a victory because people are now living longer than before. Women can access contraceptives and choose to delay or refuse to have children. But the burden of an ageing population looms large, and for now, it seems like India might have its work cut out to deal with it.
Context
In India, as decreed in the National Policy for Older Persons (NPOP) in 1999, seniors are adults aged 60 and above. An ageing population doesn't only mean serious, policy-related matters. It'll bring about some pretty fascinating changes in what we accord importance to in the country's rights discourse – the issues at the forefront of legislative, academic, parliamentary, or non-profits agendas.
Indian TV shows will probably have to adjust to the predilections of the then-senior citizens since old people contribute more to television or OTT viewership than box office collections. There will probably be more apps in the market dedicated to finding a companion for elderly singles.
What makes the nearing ageing population an urgent concern of the State is that India is ageing faster than the rest of the world. By 2036, the senior population will double. Per the World Population Prospects estimates, this means nearly 100 million persons over 75. By 2061, it'll be a four-fold increase. Thanks to a missing 2021 census, we don't know what that exact number is.
The rest of the world took a much larger time for this demographic to double. It's 110 years in France, and in Sweden, 80 years.
The problem is the rate of ageing is outpacing the seniors' rate of economic independence. According to a 2012 United Nations Population Fund study, poverty is higher in the older population. Last checked, 52% were entirely economically dependent on others, and 18% were partially dependent.
In 2021, 10% of the population who benefitted from the Mahatma Gandhi National Rural Employment Guarantee Act (MGNREGA) scheme were 61 years or over. In the future, the government must devise older persons' policies sensitive to their socioeconomic deprivation. State-supported care must improve exponentially so the younger generation isn't burdened with caring for the aged. Countries will have to address the financial burden of pensions, and companies will have to tweak their youth biases or retirement cultures.
According to a study by the University of Southern California (USC) and AIIMS-Delhi, authorised by the government in 2009, 7.4% of seniors have dementia, the majority of them women. If this trend holds, in thirteen years, we'll have 16.9 million seniors with dementia. It means there's no time like the present to double down on geriatric care research and policies.
This is not to say that India will age uniformly. Kerala, Tamil Nadu, and Himachal Pradesh will experience growth sooner than the other states. The large youth population in states like Bihar and Uttar Pradesh started to decline in 2021.
The Ageing Division of the Ministry of Social Justice and Empowerment's Social Defence Bureau is responsible for implementing age-sensitive policies and programmes. Given the growing share of elderly in India's demography and state-level variations, are India's policies and preparedness up for the challenge?
VIEW: The groundwork's laid out
India boasts of a policy for the older generation launched before much of the world could catch up. The NPOP not just preceded the Madrid International Plan of Action on Ageing, the first global agreement to engage with ageing, but influenced it too, in some ways. It envisaged financial security and fair access to positive development outcomes.
Over the years, governments have launched several programmes dedicated to senior citizens. After all, in India, even a low percentage point of the population amounts to a lot in numbers. The National Programme for Health Care of the Elderly (NPHCE) pinned down the elderly's health-related challenges as its focus. It involved a multipronged approach, ensuring food, shelter, and medical care by involving the government, non-governmental organisations (NGOs), Panchayati Raj Institutions, local governments, and the general public.
In the past decade, Kerala has introduced several programmes that look after the seniors' financial, medical, and emotional needs. The Mandahasam scheme offers financial aid for emergency dental care. Under the Pakal Veedu scheme, all districts have day homes for the older generation to socialise together. The medical fraternity has amplified the attention given to geriatric training.
Research into neurodegenerative disorders like dementia and Parkinson's is also slowly catching up. It shows certain foresight of philanthropists and the medical fraternity like the National Institute of Mental Health and Neurosciences. When Senapathy 'Kris' Gopalakrishnan retired from Infosys in 2014, he infused ₹225 crore into setting up a Centre for Brain Research (CBR) in the Indian Institute of Science (IISc) in Bengaluru.
COUNTERVIEW: We've barely scratched the surface
First things first. The state of elderly healthcare is poor. India's elderly policies have several holes in them and have failed to achieve their targets. Take the NPHCE, for instance. Its recommended Geriatric outpatient services (OPD) have barely progressed. The country's substantial tribal population has it the worst, with higher chances of comorbidities and meagre access to healthcare services.
It gets worse for the population financially. India's pension and social security measures barely cover the ageing population. Social security covers about 20% of the total population in the country, while health insurance covers nearly 25% of people. Most pensioners use the money to finance necessities like food and shelter.
Without thorough research, it's impossible to plan or formulate effective schemes. And that's where India is severely lacking. There's a considerable knowledge gap in brain and mental health research in India. Research and innovation have a funding problem in India that requires a more systematic approach than a few philanthropists.
As demonstrated by India's 2.3% allocation of the GDP, India is not a big spender on healthcare. Does that sound like a country preparing to hold the hands of its old? Apart from Kerala, state-level initiatives are also staggeringly behind. Tamil Nadu and Nagaland have the highest percentages of elderly living alone, which suggests a higher risk of degenerative diseases. For these states to ensure that their ageing citizens live happy lives, it's pertinent to be policy-sensitive to these peculiarities.
Reference Links:
What is your opinion on this?
(Only subscribers can participate in polls)
a) India is prepared to take care of its ageing population.
b) India isn't prepared to take care of its ageing population.
---
🕵️ BEYOND ECHO CHAMBERS
For the Right:
FY23's positive GDP data hides worrying trends: Weak consumption, sustained slump in manufacturing
For the Left:
India's economic indicators telling a story—of growth, recovery, robustness
---
🇮🇳 STATE OF THE STATES
Najafgarh to get a new artificial lake (New Delhi) – An artificial lake is currently under development in the Najafgarh area as part of the Delhi government's 'City of Lakes' project, aimed at revitalizing lakes within the national capital. The lake will receive treated water from a nearby sewage treatment plant (STP). In addition to the lake, amenities such as a walking track and birdwatching spots are being created to enhance the recreational value of the area.
Why it matters: The treated water from the Pappankalan Phase-II STP meets the required standards for discharge, as confirmed by the Delhi Pollution Control Committee's analysis in April. Landscaping around the artificial lake is underway, and once completed, treated water from an on-site STP will be released into the lake. To monitor the lake's impact on groundwater levels, piezometers are being installed, while tubewells near the lake will improve water supply to parts of Dwarka.
K-FON project to be launched (Kerala) – Chief Minister Pinarayi Vijayan will launch the K-FON project on June 6, aiming to provide high-speed connectivity to households, commercial institutions, and government offices across Kerala. Initially, 14,000 financially backward households and 30,000 government offices will receive internet services. As part of the launch, the chief minister will virtually interact with subscribers from various backgrounds, including economically weaker households, tribal hamlets, school students, and a government institution.
Why it matters: K-FON has established IT infrastructure for 40 lakh internet connections in Kerala. Internet services offer a minimum speed of 20 Mbps, with options for higher speeds. Currently, 26,492 government offices have K-FON installed, with 17,354 offices having active internet access. K-FON officials have confirmed that internet connectivity will be extended to all government offices by the end of June, following the provided list. Currently, K-FON boasts over 1,000 household subscribers, and the installation of cables for over 7,000 connections has been successfully accomplished.
Wage hikes to put undue pressure on profits (West Bengal) – According to a report by rating agency ICRA, the proposed 8% hike in the basic wage rate for tea estate workers in West Bengal, effective from 1 June 2023, is expected to result in a 6% increase in the total wage cost per day. ICRA estimates indicate that this increase in wage costs will lead to a rise of ₹9 per kilogram in the cost of tea production, which could negatively impact the margins of tea estates located in West Bengal.
Why it matters: With the proposed wage rate hike in West Bengal taking effect in June 2023, tea players in the region are expected to face profitability challenges. The combination of this wage increase and a relatively stable trend in tea prices may put pressure on the margins of tea manufacturers in West Bengal. It is worth noting that historically, wage rates in West Bengal and Assam have exhibited a similar pattern.
Tata to establish India's first lithium-ion cell facility (Gujarat) – Tata Group has made a significant commitment by announcing an investment of ₹13,000 crore to establish a lithium-ion cell manufacturing unit in Gujarat. The initial manufacturing capacity of the plant is expected to be 20 gigawatt hours. In the presence of Chief Minister Bhupendra Patel, a Memorandum of Understanding (MoU) was signed between the Government of Gujarat and Agartas Energy Storage Solution, a subsidiary of the Tata Group, solidifying this partnership.
Why it matters: The establishment of the manufacturing facility is a response to the increasing demand for lithium-ion batteries in the country. This development aligns with the government's efforts to promote electric mobility nationwide. Chief Minister Bhupendra Patel expressed optimism regarding the project, anticipating its potential to generate significant employment opportunities. In a tweet, he emphasized the significance of the manufacturing unit in fostering a robust lithium-ion cell manufacturing ecosystem within the state.
Assam incorporates NEP in higher education (Assam) – The Assam government officially began the implementation of the National Education Policy (NEP) 2020 in higher educational institutions across the state. Assam Chief Minister Himanta Biswa Sarma presided over a ceremonial launch held at Gauhati University. During the event, he commended the higher education department of the state government and Gauhati University for their pivotal role in this historic initiative.
Why it matters: The CM also acknowledged the transformative impact of NEP 2020 on the education sector nationwide. He highlighted the state government's dedicated efforts in implementing this education policy, emphasizing that their actions have been instrumental in turning the vision outlined in NEP 2020 into a tangible reality. The NEP 2020 aims to revolutionize education by introducing new approaches, promoting inclusivity, enhancing critical thinking skills, and fostering holistic development among students.
---
🔢 KEY NUMBER
400 – Child abuse cases in Mumbai have witnessed a concerning surge, with 400 reported cases in just a span of four months this year.