September 15, 2022
Good morning. In today's either/view, we discuss whether India's decision to opt out of the Indo-Pacific Economic Framework (IPEF) is the right one. We also look at the first-ever pride walk in Tripura, among other news.
---
📰

FEATURE STORY
Is India right in opting out of IPEF?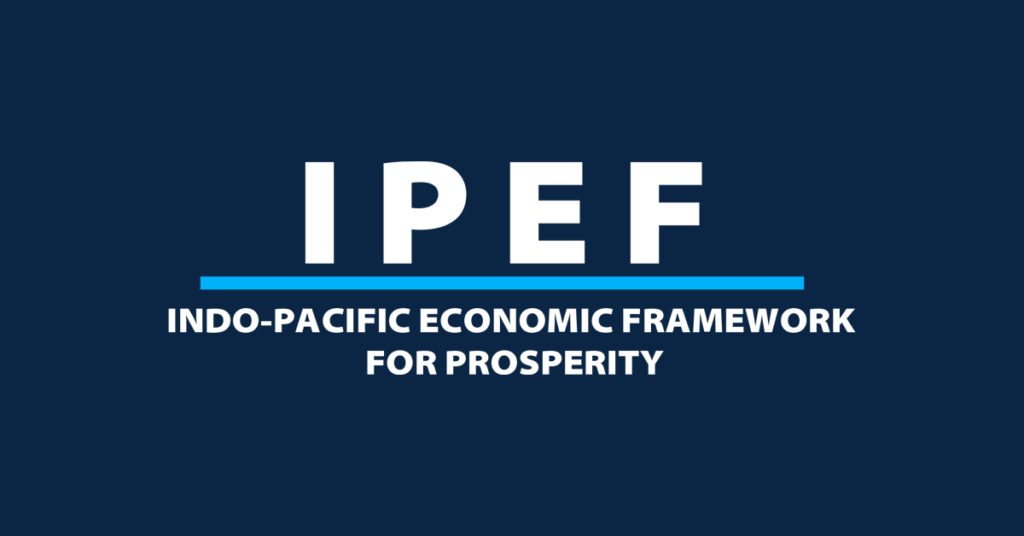 Economist Adam Smith once said every man lives by exchanging. International trade is complex machinery of several interlocking parts. It's a massive economic component of modern capitalism and globalisation. Negotiating trade deals with another party or parties is never straightforward. Not everyone is going to get what they want. Compromise is key. There might be winners and losers.
One trade framework that has been in the news recently is the Indo-Pacific Economic Framework (IPEF). It's a US-led trade pact with several parts. It's broadly seen as something that can counter China's Belt Road Initiative (BRI). But India has decided to opt out. Speaking of winners and losers, which category will India fall into with this decision?
Context
In May, President Biden and 12 regional counterparts launched the IPEF. It's intended to restart US economic engagement in the region five years after they withdrew from the Trans-Pacific Partnership (TPP). The goal is to advance resilience, economic growth, fairness, and competitiveness among member countries. Apart from India and the U.S., the others include Indonesia, Japan, South Korea, Australia, and New Zealand among others.
The IPEF has four pillars – trade, supply chain resilience, clean energy, and anti-corruption measures. Prime Minister Narendra Modi described it as a collective effort to make the Indo-Pacific region an economic powerhouse. The IPEF will be led by the U.S. through the U.S. Trade Representative (USTR) and the Department of Commerce.
In trade, the goal is to have an inclusive and fair-trade environment. This, surprisingly, includes digital trade, i.e., data flows. With the effects of the pandemic continuing to be felt worldwide, supply chain issues persist. The IPEF aims to have a framework for countries to secure access to raw materials, minerals, clean energy technology, etc. The IPEF's focus on decarbonisation is in line with the Paris climate goals. To keep things fair and transparent, there are anti-bribery and anti-money laundering components.
Where does China come into the picture? For starters, China's presence in the region isn't just military. China's economy is largely seen as quite robust. Japan and India are the two biggest economic rivals in the region. When former US President Barack Obama signed the TPP, the goal was to counter China's influence. His successor Donald Trump withdrew from the TPP. His argument was it's better to negotiate trade deals with individual allies.
What's India's deal? A couple of years ago, the China-led Regional Comprehensive Economic Partnership (RCEP) was formed between 15 countries. The goal was to ensure products and services of each of the member countries were easily available to each other. India walked out of the discussions. When the IPEF came along, it was an opportunity for India to see whether this trade pact would be worth its while. The timing was striking. In March, the U.S. overtook China to become India's largest trade partner.
At the recent IPEF conference in Los Angeles, India decided to stay out of the pact. Given India's ambition to exert its economic power in the region, was this the right decision?
VIEW: It was the right call
One thing to mention at the outset here is that while India has opted out, it's not a permanent goodbye. Speaking to the media after the conference, Commerce and Industry Minister Piyush Goyal said India will remain in discussions with an open mind. He outlined some of the concerns. He's yet to see how member countries, basically developing countries, will benefit from some conditionalities. He specifically mentioned the production of low-cost and affordable energy.
There's always been some tension concerning how much responsibility developed and developing economies should bear. For example, the developed world has gotten as far as they have at the cost of the environment. India's position concerning the IPEF is that certain responsibilities of the developed world should be part of the framework.
When the IPEF was launched, critics were sceptical about one thing. How would such a grouping be feasible when US officials said this isn't a free trade agreement (FTA) nor a forum to discuss market access and tariffs? India's decision is a step in the right direction. Why make commitments and hasty pledges on important issues like the digital economy and labour standards? A wait-and-watch approach is the right way to go.
COUNTERVIEW: India needs the IPEF
There's nothing wrong with India or any sovereign country wanting to pursue economic and trade deals aligned with its domestic interest. That being said, if India isn't going to be a part of the IPEF, then there should at least be some clarity on its goals for FTAs. India doesn't have a lot of experience on this front. Also, in FTAs, the trade rules become binding among the partners with penalties if either doesn't comply. The IPEF allows members to choose the negotiations they want to participate in.
The stakes are high for India. As already mentioned, the U.S. is India's largest trading partner now. It's relatively easier to trade with the U.S. since India has a trade surplus of more than $32 billion. Whatever apprehensions India has on certain tenets of the framework shouldn't prevent it from joining the trading bloc. Yes, the government has been pursuing bilateral trade agreements. However, the terms under these can also be sought in the IPEF.
For China, it's a win. They haven't been shy about their feelings towards the QUAD or any economic agreements those countries have. They've been prudent but not quiet. In light of the recent news, it assesses that India and the US don't see eye-to-eye on the goals. With the decision to opt out, there's a fear that India is back to relying on its much-criticised protectionist tendencies. For the developed world that wants to do business with India, that's bad news.
Reference Links:
What's your opinion on this?
(Only subscribers can participate in polls)
a) India's decision to opt out of the IPEF is right.
b) India's decision to opt out of the IPEF is wrong.
---
🕵️ BEYOND ECHO CHAMBERS
For the Right:
Bharat Jodo Yatra: Countering BJP's 'Divide And Rule' With A Personal Touch
For the Left:
Can India's 'Left' Politics Ever Get Rid Of Its Anti-Women Outlook?
---
🇮🇳 STATE OF THE STATES
Monthly stipend for sportspersons (Punjab) – The Sports Minister of Punjab, Gurmeet Singh Meet Hayer has launched a scholarship scheme that will distribute a monthly stipend to sportspersons who stand at the first three positions in national competitions. Additionally, the government is planning to launch a health insurance scheme for athletes.
Why it matters: An annual budget of ₹12.50 crore has been reserved by the department, making Punjab the first state in India to give stipends to sportspersons. Not only will this scheme motivate athletes to win national and international competitions, but it will also provide opportunities for coaches as the Sports Department will hire 220 new coaches.
First ever pride walk (Tripura) – The state's queer community held its first-ever pride walk on Monday, shunning gender discrimination, stigma and taboo for being different. Hundreds of people belonging to the LGBTQIA+ community joined the colourful rally claiming the right to live in dignity and equality.
Why it matters: The rally was organized by the first registered queer society of the state, Swabhiman. The purpose of this rally was to make it very clear that the LGBTQIA+ community is gaining more ground as people with alternative sexual orientations come out. The rally reiterated that irrespective of sexuality and gender, everyone is a human being and has a right to live with dignity.
Increase in seats at professional institutions (Odisha) – In order to implement the 10% reservation for students belonging to economically weaker sections (EWS), technical and professional institutions will allow a 25% increase in seats in Odisha. If the enhancement takes place, the number of seats will jump from 32,000 to 40,000.
Why it matters: The increase in seats will allow more students belonging to EWS to get admission under the reservation system in the state. The enhancement will be done in accordance with the notification of the Skill Development and Technical Education department and the AICTE approval process handbook 2022-23 to accommodate the EWS reservation.
Free healthcare centres in Mumbai (Maharashtra) – Under the 'Hindu Hriday Samrat Balasaheb Thackeray' dispensary, Maharashtra CM Eknath Shinde announced 227 free healthcare centres for the people of Mumbai from October 2. Officials stated that as many as 139 medical tests would be carried out for free at the centres which will be run by the Brihanmumbai Municipal Corporation (BMC).
Why it matters: The CM iterated that there will be one clinic for every 25-30,000 people and they will be set up in slum areas and suburbs of the city. With the help of this scheme, economically backward sections will have access to free healthcare.
Breakfast scheme to begin in districts (Tamil Nadu) – The state government has instructed collectors to kick-start the breakfast scheme for school children in the districts from September 16. Under this scheme, elementary school students will be provided breakfast via local bodies.
Why it matters: 1,545 schools will implement this scheme in the first phase, benefitting at least 1.14 lakh students. The schools will attempt to provide millet-based food at least two days a week to students, and each of them will get 150-200 grams of cooked food with sambar.
---
🔢 KEY NUMBER
93% – A survey conducted by LocalCircles revealed that 93% of participants are unhappy with the convenience fee/tax charged on digital payments and transactions.