May 1, 2023
Good morning. In today's either/view, we discuss whether more franchise cricket is good for the future of the sport. We also look at the issue surrounding a movie about Kerala, among other news.
Note: Our team is taking a break today on account of Labour Day. So we won't be publishing the newsletter tomorrow. See you on Wednesday!
---
📰

FEATURE STORY
Is more franchise cricket good for the future of the sport?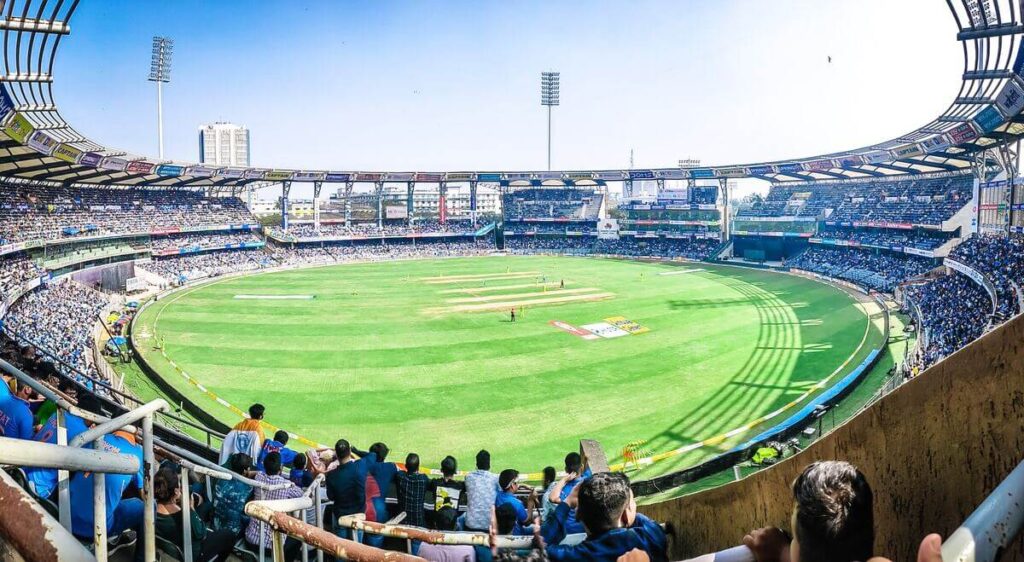 Cricket connoisseurs will tell you it's not just the insect that metamorphosises. The 'gentlemen's game', too, has come a long way. We now have day/night test matches, and Twenty20 has seemingly taken over the sport. The world's richest cricket tournament is currently ongoing. It seems like there's a spectre haunting the sport.
With franchise T20 leagues mushrooming worldwide, the cricketing calendar and the sport itself could soon be in flux. Does the proliferation of franchise cricket threaten the game, or are the cricket purists overreacting?
Context
In 2002, when the Benson & Hedges Cup ended, the England Cricket Board (ECB) needed another competition to take its place. Dwindling crowds and tepid sponsorship responses had officials worried about cricket's image problem. They wanted to give the sport a boost and increase its popularity with the younger generation.
In came Stuart Robertson, the ECB's marketing manager. He went to work to find out what was plaguing the sport. His findings were striking. Cricket was viewed as elitist, and potential younger fans felt it was a game for the older generation. Another issue was it took too long. Test cricket could go on for five days. The one-day format took an entire day. If fans were turned off by the longer versions, they needed to offer something shorter and seemingly more accessible.
Robertson proposed a 20 overs per innings game. It would be over in three hours. You could programme it in the evenings when the kids were back from school and the adults had wrapped up their work. While there was some opposition, enough people were curious to see how this would work. The first official T20 matches were played in June 2003 between English counties. The first T20 match held at Lord's in 2004 attracted over 27,000 spectators, the highest for a county game at that ground – other than a one-day final – since 1953.
It looked like the ECB was onto something. In 2005, the Western Warriors and the Victorian Bushrangers played Australia's first T20 game in front of a sell-out crowd of 20,000. Similar domestic T20 leagues began propping up. Pakistan had one. So did the West Indies with the Stanford 20/20 backed by billionaire Allen Stanford.
The new format went international with the first full men's T20 match played between Australia and New Zealand in 2005. Then came the inaugural T20 World Cup in 2007 in South Africa.
In the mid-1990s, Lalit Modi had an idea for an Indian Cricket League that didn't pan out. Cut to 2007, and the arena had drastically changed. T20 cricket was now a thing. His original idea was tweaked into the Indian Premier League (IPL). Its launch was attended by Rahul Dravid, Sourav Ganguly, Glenn McGrath, and Stephen Fleming. Things moved quickly. Teams and franchises were formed with Shah Rukh Khan and Preity Zinta among the owners. Broadcasters and sponsors came on board. It began in April 2008 as the Royal Challengers Bangalore took on the Kolkata Knight Riders in the first IPL match.
Robertson was quoted years ago saying, "I couldn't possibly imagine what would have happened with it." With franchise leagues now seemingly everywhere, has the sport benefitted? Is it in the best possible shape, or has it lost its lustre?
VIEW: It's good for the sport
T20 franchise leagues have taken cricket to places it hadn't been to before. Even places that aren't conventionally considered cricketing hotbeds – like the UAE, USA, and Saudi Arabia. If the goal is to expand the sport to new locations, then T20 franchise leagues are the way to do it. People are willing to pay to come to the ground. Local talent earns a good amount and can make a name for themselves.
In some ways, T20 has become the punching bag for the declining interest in Test cricket. The International Cricket Council's (ICC) 2018 survey showed cricket had a billion fans worldwide. It's important to understand what cricket fans demand. T20 was decided to be the driver of that growth.
There's a routine that's easy for people to familiarise themselves with concerning franchise cricket. In the USA, the beginning of the year has the Super Bowl and the National Basketball Association (NBA) playoffs in the summer. Bilateral ties in cricket don't have similar consistent routines, except for the Ashes.
It's one of the significant steps forward in the sport's history, said Sir Andrew Strauss. The former England captain spoke of why franchise cricket is important. It does three things well – connect, entertain, and engage. Change is always hard, and for many, cricket might be taking a wrong turn with the rise of franchise cricket. For Strauss, the sport has been democratised and has never been more popular or diverse, and that's worth celebrating.
COUNTERVIEW: It's going backwards
For some, franchise cricket is a cash cow. It is nothing more than a commercial operation where franchises are cricket-based businesses that do little to develop players or the sport. There's an undue burden on cash-strapped county and state systems to produce stars eventually gobbled up by Indian tycoons. These organisations don't see much of that franchise money.
For many, the sport has drowned in money, not unlike others, especially football. There's an understandable fear that only the marquee test series involving India, Australia, and England will continue along with major ICC events. There's speculation that wealthy team owners will want to tie up their players with long-term contracts to play in T20 leagues, taking them away from international duties.
When it comes to picking between playing for the country or fulfilling franchise commitments, for some, it's a no-brainer. England's Alex Hales, Sam Billings, and David Willey skipped the Bangladesh series in March to play for franchises. Captain Jos Butler expressed his frustration over this.
At the World Cricket Committee (WCC) meeting in Dubai in March, members were concerned. The consensus was franchise cricket is stifling the sport at the expense of the other formats, especially Test cricket. Sourav Ganguly said Test cricket remains the sport's biggest platform. According to him, it's where you find the best players and see what they're made of. Former Australian men's coach Justin Langer said playing for the country and achieving success in international cricket is the peak.
Reference Links:
What is your opinion on this?
(Only subscribers can participate in polls)
a) Franchise cricket is good for the future of the sport.
b) Franchise cricket is bad for the future of the sport.
---
🕵️ BEYOND ECHO CHAMBERS
For the Right:
Why the BJP's reliance on Welfarism doesn't guarantee it will win in 2024
For the Left:
It's not only India: Polish democracy faces the same false charges, writes Salvatore Babones
---
🇮🇳 STATE OF THE STATES
Hemp cultivation to be legalised soon (Himachal Pradesh) – As fruit crops have been subjected to weather fluctuations year after year, a group of growers in Himachal Pradesh has demanded that cannabis cultivation be legalised as an alternative crop. Furthermore, stiff competition from imported cheaper apples has severely harmed their earnings. In response to the 'high-pitch' demand of cultivators and, more importantly, the state reeling under a heavy fiscal debt trap of more than ₹75,000 crore, the Congress government led by Chief Minister Sukhvinder Singh Sukhu is considering legalising the controlled cultivation of hemp for medicinal uses in order to spur revenue growth, primarily to bolster the rural economy.
Why it matters: According to experts, selective cannabis growing might yield an annual revenue of ₹800 to ₹1,000 crore. The pharmaceutical business has a high need for opium, a poppy extract. Furthermore, the state's climatic conditions are favourable for its cultivation. States such as Uttarakhand, Rajasthan, and Madhya Pradesh have also permitted selective poppy planting, which has considerably aided the rural economy. Indian opium has a significant advantage over Turkish and Iranian opium, according to the United Nations Office on Drugs and Crime, as it is more potent and refined. Legalising this will also take business away from illegal sellers.
Kerala Story is Sangh propaganda: CM (Kerala) – According to Chief Minister Pinarayi Vijayan, the film 'The Kerala Story' advances the Sangh Parivar's propaganda by presenting Kerala, the home of secularism, as the hotbed of religious extremism. Recently, the teaser for Sudipto Sen's film 'The Kerala Story' was published. According to the video, allegedly, 32,000 women went missing in Kerala, and they had converted, radicalised and deployed in different terror activities.
Why it matters: The Chief Minister advised residents of the state to be vigilant of attempts to sow discord in society through propaganda and threatened legal punishment for any such 'anti-social' behaviour. According to Pinarayi, the Sangh Parivar created a film based on lies since its policies were not successful in Kerala. He claimed that the Sangh is erroneously attempting to lend weight to the propaganda premise of 'love jihad,' which is a plot concocted by the Sangh in order to polarise voters. Pinarayi also stated that this is a deliberate attempt to defame the secular and democratic values of Kerala.
Downstream industries to propel Odisha to $1 tr. (Odisha) – Experts at a recent investment roadshow here believe that the metals and downstream industries can propel Odisha towards becoming a $1 trillion economy. Steel and Mines Minister Prafulla Kumar Mallik stated during a PricewaterhouseCoopers (PwC) roadshow that Odisha's objective is to establish a strong downstream infrastructure that would enable the transformation of raw materials into finished goods inside the state.
Why it matters: According to Mallik, the growth of downstream sectors would produce not only employment but also income for the state, which may be used to promote socio-economic prosperity. The state administration has set an ambitious goal of luring investments worth lakhs of crores and creating lakhs of jobs in downstream businesses. As a result, it has established many regulations to support the formation of downstream sectors, and the sector has grown significantly. This carries a lot of significance as not long ago, Odisha was the poorest state in India. It has come a long way from being labelled as the 'deathbed of destitutes' to now heading towards a $1 trillion economy.
'Spandan' to diffuse the stress of future medicos (Maharashtra) – In a one-of-a-kind initiative to improve the overall well-being of medical students and prepare them to deal with high levels of stress, in its 25th year, the Maharashtra University of Health Sciences (MUHS) has transformed a state-wide cultural event into a theme-based event distributed throughout five areas of the state for greater reach, impact, and student participation. The cultural event is dubbed 'Spandan', meaning heartbeat.
Why it matters: According to MUHS Vice-Chancellor, when there is excitement or stress, the heartbeat rises, and if the heartbeat needs to increase, it should rise more for thrill and pleasure to transmit positivity. This may be accomplished by allowing pupils to de-stress and pursue their interests. That's why the event has such a clever name. They are always dealing with ill patients, crises, and night tasks, all of which are extremely stressful situations. This requires determining which activities are crucial for de-stressing. Innovative programs like these are very important as students in the medical field really need to let off steam from time to time.
Outrage over religious symbols at laser show (Assam) – A laser performance commemorating Prime Minister Narendra Modi's 100th Man Ki Baat episode at the Ahom medieval amphitheatre Rang Ghar in Assam's Sivasagar district has sparked outrage after "religious symbols" were projected. Rang Ghar is Asia's earliest amphitheatre, constructed during the reign of the Ahom kingdom. Protests were held by political leaders and others who were outraged by the display of various religious symbols.
Why it matters: On Saturday, hundreds of villagers flocked to the streets to oppose the laser display, brandishing banners and chanting chants against the BJP and the state administration. Aditya Vikram Yadav, the deputy commissioner of Sivasagar district, stated that it was just a mistake and that the wrong film was shown at the proceedings on Friday night. People have personally written to Chief Minister Himanta Biswa Sarma stating that the Rang Ghar is a place that should depict the great Ahom heritage and not any religious representation, and such actions will not be tolerated.
---
🔢 KEY NUMBER
6,877 – There are a total of 6,877 movie theatres in India. Andhra Pradesh has the highest number of theatres (1,097), followed by Tamil Nadu (943) and Karnataka (719).