August 27, 2021
either/view ⚖️
Open for all
To: either/view subscribers
---
Good morning. Did you check out our 'Know Your Rights' edition published last Saturday? We wrote about your 'right to be forgotten' (under certain conditions). If you haven't already, do check it out here.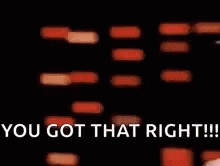 ---
📰

FEATURE STORY
Is Open Network For Digital Commerce required in India?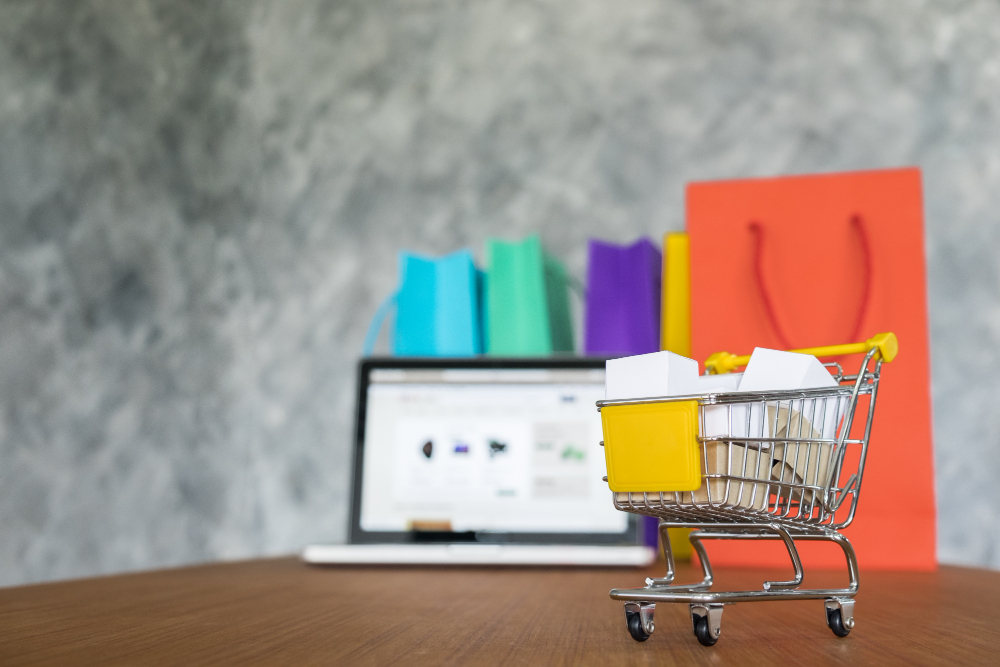 For buying daily groceries or shopping at the last minute, the e-commerce sector has been our go-to saviour. With a single touch, our shopping is done. E-commerce platforms have also enabled retailers and manufacturers to move digital.
But there have been some concerns regarding the e-commerce giants. Retailers complain that these platforms misuse their powers by prioritising certain sellers over others. To help these retailers, the government has proposed a new plan – 'Open network for digital commerce' (ONDC). Though this could serve as a huge relief to small suppliers and retailers, it did not go down well with the major platforms. Experts think this move was uncalled for.
Context
First off, what is ONDC? ONDC is an open source platform for e-commerce. An open source software is freely available for others to legally use, redistribute or modify it. For example, here is the difference between Apple's operating system (iOS) and Google's Android OS. For Apple, it is a closed software which means that others cannot legally use or modify it. In the case of Google's Android, it is open source. Smartphone manufacturers such as Samsung and OnePlus modify it based on their hardware.
In a similar fashion, making e-commerce platforms open source means that others can use it, modify it, or build on top of it.
If you ask about the perks, this will make the e-commerce system in India more democratic. Know what? India is the first country to introduce ONDC. A committee has been set up to make plans for its implementation. However, experts worry that this was an unnecessary move and solves nothing.
ONDC is the need of the hour
Behind the colourful clothes, tasty foods and attractive products, we overlook the possibility of Big Tech companies deciding on what you buy and from where. As a result, the small retailers have faced the wrath of our choices till now.
For instance, let's take a look at Amazon, the world's biggest online marketplace. It is said to be of huge support to small retailers. However, recent news reports revealed that it was tying up with big sellers in India. The reports indicated that Amazon was unfairly promoting companies in which it had a stake. The misuse of power is not limited to just Amazon, small retailers have complained to the Ministry of Consumer Affairs about many other giant platforms as well. Economists have called this a market failure that needs intervention.
Receiving multiple complaints, the ministry decided to take action. This is the main reason for the introduction of ONDC. You might wonder about the changes this innovation could bring in. Rest assured, there are several positive elements that can boost the e-commerce industry.
The aim of the ONDC is to decentralise power. It will transform the e-commerce sector from platform centric to an open centric model. This way, the platform will become a passive player that facilitates the exchange. Right now, the platform is the centre and everything revolves around it. The sellers can decide to sell their products on any platform, without much restriction. This, in turn, will reduce the monopolistic existence of big giants.
If implemented, ONDC will ensure that protocols and specifications are open and independent of any one platform. This will level the playing field. How will ONDC work? We all are very much aware of the functions of the Unified Payments Interface (UPI). The ONDC has been modelled on UPI. UPI platforms help you in making payments, irrespective of which platform you use.
On similar lines, ONDC will facilitate the sellers and buyers to sell or buy on any platform and transact through an open network. This will benefit both the small retailers and the consumers. You will have a lot of alternatives and it will democratize the e-commerce sector. Well, with the e-commerce system needing a definite intervention, ONDC is indeed the need of the hour.
ONDC is uncalled for
We may agree that the e-commerce system needs a definite intervention. But is ONDC the right choice? Many disagree. There are few key elements. One, the experts are worried about the implementation of ONDC. Two, there is room for excessive government intervention. Three, critics say all the purported benefits are already in place.
Let's first figure out how these benefits are already availed. We all purchase our products from various e-commerce platforms. For example, we buy from both Amazon and Flipkart. We order food from both Swiggy and Zomato. So, as consumers, we already can buy across different platforms. This goes for the sellers as well. Don't we often end up viewing products from the same sellers across different platforms?
Additionally, there are many private websites that help us to make informed decisions. We browse through different platforms, compare prices, delivery time and others before we buy. So, Andy Mukherjee, Bloomberg Opinion columnist, wrote that ONDC is a 'solution searching for a problem'. He stressed that ONDC might make the e-commerce market more efficient, but not necessarily more competitive.
An article in The Hindu tells us that the 'supposed' monopoly said to be enjoyed by the platforms is normal. It says that such 'monopoly' is no different from any organisation enjoying 'limited monopoly' over their properties. What comes to your mind when I say burgers? McDonalds. So, the monopoly enjoyed by these platforms is similar to McDonalds enjoying monopoly over its tasty and well known burgers.
Critics fear that this move will pave way for excessive intervention by the government. This might not be a good sign for the e-commerce industry. Further, many question if there is really a need for shared digital infrastructure.
Finally, there is a long process for the proper implementation of ONDC. So, experts raise concerns over its implementation. They say that a lot of risk is involved and so we need to proceed with caution.
---
🕵️ BEYOND ECHO CHAMBERS
For the Right:
What happens to India's 'plurilateralism' after Taliban takeover of Afghanistan
For the Left:
Mamata Banerjee is desperate for bypolls in Bengal, but Election Commission has grounds to reject her demand
---
🏴 STATE OF THE STATES
Vision 2030 (Nagaland) – We all set targets and strive to achieve our goals. Like us, Nagaland has set a target of 2030 to fulfill a set of goals. It's main goal? To eradicate poverty. The government is looking at possible skill development and job creation areas to alleviate poverty in the state. Reports suggest that nearly 18.88% of the state population lives below the poverty line. So the state is focusing on Corporate Social Responsibility funds to bring plans into action. Apart from poverty eradication, the state plans to achieve 17 goals like curbing hunger and ensuring good health, quality education and sanitation. Let's cheer the state forward to make its vision come true.
Billing inconvenience (Bihar) – Website crashes and bugs are troublesome for everyone. Bihar too witnessed a major tech inconvenience where nearly 1.8 million power consumers were unable to pay their electricity bills. Bills were not generated and online payments were disrupted. While engineers have been fixing the bugs, payments through mobile applications continue to be problematic. However, some users have paid their bills through the tough times. Officials have assured extensions and rebates for all those who are facing tech issues.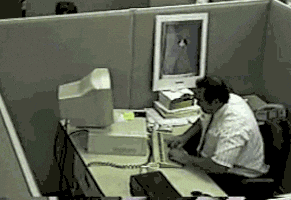 Cheated cricketer (Haryana) – When we are passionate about our dreams, we are ready to go the extra mile to achieve it. But what happens when you are cheated badly? A young cricketer has reported that a cricket academy in Baprola has duped him of ₹10 lakhs. Twenty one year old Anshul Raj had joined the SDCM cricket academy in 2018 to fulfill his dreams of becoming a professional cricket player. He first paid ₹1 lakh to play for a team in North East. But he was not offered the opportunity. This time, he was lured to pay a hefty ₹10 lakh, if he wanted to play for the Himachal Pradesh team in Naidu Trophy matches. Five people in the academy had produced fake documents and looted him. The accused are booked under criminal cases now.
Job alert (Telangana) – Attention job seekers! News is that the Telangana government is finalising details to announce job vacancies for as many as 67,820 posts. These posts are likely to be in government departments as well as government-run institutions. It's said that Home, Medical and Health, and Higher Education will be the prime employers. If this seems like the job for you, make sure to keep tabs on the government portals. And yes, good luck to all aspirants!
For the sake of health (Dadra and Nagar Haveli) – Health is an important aspect for a happy living. In recent years, Dadra and Nagar Haveli has been marching towards a healthier community for all. The Union Territory (UT) has focused on conducting public health campaigns to realize its visions. And the reports have shown positive news. The UT undertook multiple strategies and has now successfully brought down leprosy cases. Cases of malaria and dengue have also reduced drastically. We wish the UT a very healthy future, with fewer diseases and more energy.
---
🔢 KEY NUMBER
1 crore – Indian microblogging platform Koo hits the milestone of 1 crore downloads. Co-founder Aprameya Radhakrishna revealed plans to rope in 10 crore users over the next year.