October 13, 2023
Good morning. In today's either/view, we discuss whether the NMC is right to restrict the establishment of new medical colleges. We also look at the efforts to conserve Nilgiri Tahr in Tamil Nadu, among other news.
---
📰 FEATURE STORY
Is the NMC right to restrict the establishment of new medical colleges?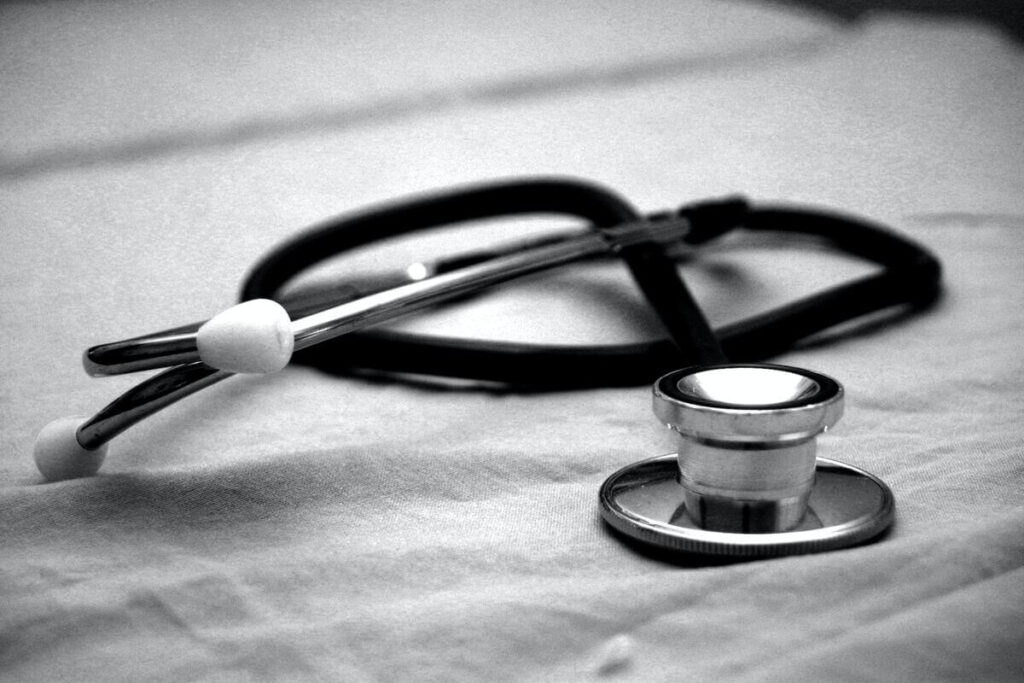 With a country of over a billion people, providing equitable, accessible, affordable healthcare is a mammoth undertaking. India has a long way to go on this journey. It begins with having a pool of qualified doctors, medical practitioners, and healthcare professionals graduating from medical colleges. Being a doctor is considered one of the best career paths in India.
Regarding the number of medical colleges, there have been issues with the need for more institutions, as well as many existing ones lacking adequate faculty strength. Now, the National Medical Commission (NMC) has released guidelines to restrict the number of medical colleges in South India. Does this help in any way?
Context
Medical education is the bedrock on which disparities in human resources for healthcare are addressed. More recently, given the country's long-standing healthcare challenges and the pandemic, the government has aimed to strengthen the undergraduate (UG) medical education landscape.
In 2019, the Medical Council of India (MCI) Board of Governors introduced the globally recognised competency-based medical curriculum on practical learning methods. In 2020, the NMC was formed to replace the MCI Board of Governors and instil more transparency into the medical education system.
Medical education in India has a storied history, beginning with the first medical college established in Kolkata in 1835. When India gained independence, there were 19 medical colleges with about 1,000 MBBS seats. By 1990, there were over 140 medical colleges, mostly government ones. By 2021, that number increased to over 640. About 45% of those were in the private sector.
One of the more interesting aspects of the growth of medical education in India has been the private sector. Between 1990 and 2021, the number of private colleges increased from 41 to 291. That's a 625% increase. If we look at the post-liberalisation (1991) era, there's an overall growth of 343%.
India currently has over 1.4 lakh medical seats for several allopathic medical courses. South India, with approximately 20% of the country's population, has over 230 medical colleges.
Nearly all states have increased their medical college seat capacity in the past decade. However, some have argued that more importance has been given to quantity than quality. Sure, the number of medical colleges has grown, but can the same be said for the quality of education? There's an issue of inconsistency that persists.
While policy interventions have increased the number of colleges and seats, there's still a demand and supply gap. India has the highest number of medical colleges in the world. Based on some estimates, India has one medical college for every 21 lakh people and one MBBS seat for 14,000 people. Other estimates state the number of graduates per 1 lakh population is 4.1, among the lowest in the world.
Concerning distribution, there has been a focus on increasing the penetration of doctors in underserved places. However, most of the expansion of seats has happened only in a few developed states. In those underserved areas where colleges have been set up, structural issues have led to intra-country migration, further skewing the distribution of doctors.
Now, the NMC has issued guidelines for establishing new medical colleges. For undergraduate courses, they'll be allowed only 50/100/150 seats, and the college should follow 100 MBBS seats for every 10 lakh population in the state. Will this put Southern states in a fix?
VIEW: Achieving regional balance
It's a bit of a tricky situation that the NMC is in. There's a recognition of the obvious – India needs qualified doctors and healthcare workers to face its healthcare challenges. However, one way to tackle that is to ensure there's a somewhat proper and balanced distribution of doctors across the country. The NMC has faced criticism from courts over the mushrooming of medical colleges across India.
From the NMC's point of view, they need to ensure a balance for equitable healthcare access. The current ratio in Kerala is 130 seats for a 10 lakh population. In Karnataka and Tamil Nadu, that number is 173 and 156, respectively. Contrast that with Bihar and Uttar Pradesh, where the ratio is only 21 and 41, respectively.
The move garnered support from the Tamil Nadu branch of the Indian Medical Association (IMA). They see this as helping prevent an oversaturation in the medical community. They want to avoid what's happening in the engineering sector, where there's an oversupply with lower salaries. For a state like Kerala, the new guidelines could be advantageous. According to Mohanan Kunnummal, Vice Chancellor of Kerala University of Health Sciences (KUHS), the state can introduce PG courses without MBBS seats.
COUNTERVIEW: South India loses
Once the regulations were announced, the reaction from the southern states was swift. Tamil Nadu Chief Minister MK Stalin called it an infringement on the state's rights and legally untenable. For progressive southern states like Tamil Nadu or Kerala, medical colleges have led to the ample availability of doctors and nurses and better performances in various healthcare indicators.
On the issue of the distribution of doctors being lopsided, the obvious solution would be to open new colleges in underserved areas. If the NMC's restrictions are implemented, backward areas will be deprived of much-needed medical care. What the guidelines don't account for is this – what's stopping a doctor who's trained in one state from moving to another to practice? Or even moving abroad.
There's also the issue of the guidelines' legality. Stalin cited the 2022 Supreme Court ruling, which stated only states could enforce limitations through legislation, not executive orders. If the issue is surplus seats, why do so many students fail to get admissions? There's a high demand for medical seats and more doctors today than ever before. The idea that there are enough doctors in India doesn't hold water.
Reference Links:
What is your opinion on this?
(Only subscribers can participate in polls)
a) The NMC is right to restrict the opening of new medical colleges.
b) The NMC is wrong to restrict the opening of new medical colleges.
---
🕵️ BEYOND ECHO CHAMBERS
For the Right:
How the government covered up the severity of Teesta floods by blaming them on a 'cloudburst'
For the Left:
Congress' freebies for school-going children in Madhya Pradesh will eat up 2/3 of education budget
---
🇮🇳 STATE OF THE STATES
Village Defence Committees (Punjab) – Punjab Governor Banwarilal Purohit has directed the chief secretary to establish defence committees in every village to combat narcotics smuggling, responding to escalating drug issues in the state as per ground reports​​. These 21-member committees, to be formed across all villages in Punjab, aim to eradicate drug problems and illegal mining, marking a coordinated effort between police and security agencies which has already led to a 50% increase in drug recoveries in the state​​.
Why it matters: While part of a broader initiative to bolster border security and tackle persistent infiltration and drug smuggling challenges, these committees embody a localized strategy to address drug-related issues​. Moreover, this move potentially enhances the efficiency and effectiveness of anti-drug measures, catering to the unique dynamics and challenges faced by different villages.
Nilgiri Tahr Conservation (Tamil Nadu) – The state government has launched a conservation project for the state animal, the Nilgiri Tahr. The initiative, costing ₹25.14 crore, includes various components like bi-annual surveys, monitoring, re-introduction, Shola Grassland restoration, and eco-tourism activities. The project, which will be spearheaded from a dedicated office in Coimbatore, aims to improve understanding of the Nilgiri Tahr population and restore its original habitat.
Why it matters: This endeavour reflects a dedicated effort towards biodiversity conservation and heritage preservation in Tamil Nadu. By fostering eco-tourism and educational outreach alongside direct conservation actions, it not only aims to protect a critically endangered species but also to enhance public engagement and awareness.
Police constable recruitment (West Bengal) – The state Cabinet approved the recruitment of around 12,000 constables in the state police, as informed by Urban Development Minister Firhad Hakim. The vacancies include 8,400 positions for male constables and 3,600 for female constables. The recruitment process will be conducted by the West Bengal Police Recruitment Board.
Why it matters: This large-scale recruitment is a significant step towards bolstering the state's law enforcement capabilities. By filling these vacancies, the state aims to enhance its policing infrastructure, thereby aiming to ensure better law and order maintenance in West Bengal.
New IIT campus location (Goa) – The state government has pinpointed a new location for the Indian Institute of Technology (IIT) project at Rivona in Sanguem taluka, following staunch opposition at three previous sites​​. This decision comes after protests by locals in Melaulim village among other areas, which led to the formation of a four-member committee by Goa Chief Minister Pramod Sawant to find an alternative location for the campus​​.
Why it matters: The continued opposition to the IIT campus location exemplifies the challenges in balancing developmental projects with local community sentiments. This marks the fourth time in seven years the government has searched for a suitable site for the IIT-Goa campus due to consistent opposition and protests by residents​.
New rehab centres (Meghalaya) – The state government, led by Social Welfare Minister Paul Lyngdoh, has made a decisive move to establish 10 new rehabilitation and de-addiction centres throughout the state​​. This comes after the Meghalaya High Court urged the government to set up an adequate number of drug rehabilitation centres with proper facilities, marking a responsive step to curb substance abuse and provide necessary rehabilitation services.
Why it matters: While not a part of the new initiative, the state also hosts the Northeast's first youth de-addiction centre, managed by the KRIPA Foundation in partnership with the state's Social Welfare Department, reflecting a broader commitment to address addiction issues.
---
🔢 KEY NUMBER
111 – In the recently released Global Hunger Index 2023, India ranked 111th out of 125 countries.