April 17, 2023
Good morning. In today's either/view, we discuss whether implementing the Unique Land Parcel Identification Number (ULPIN) is a good idea. We also look at the heatwave disrupting education in West Bengal, among other news.
---
📰

FEATURE STORY
Is the ULPIN a good idea?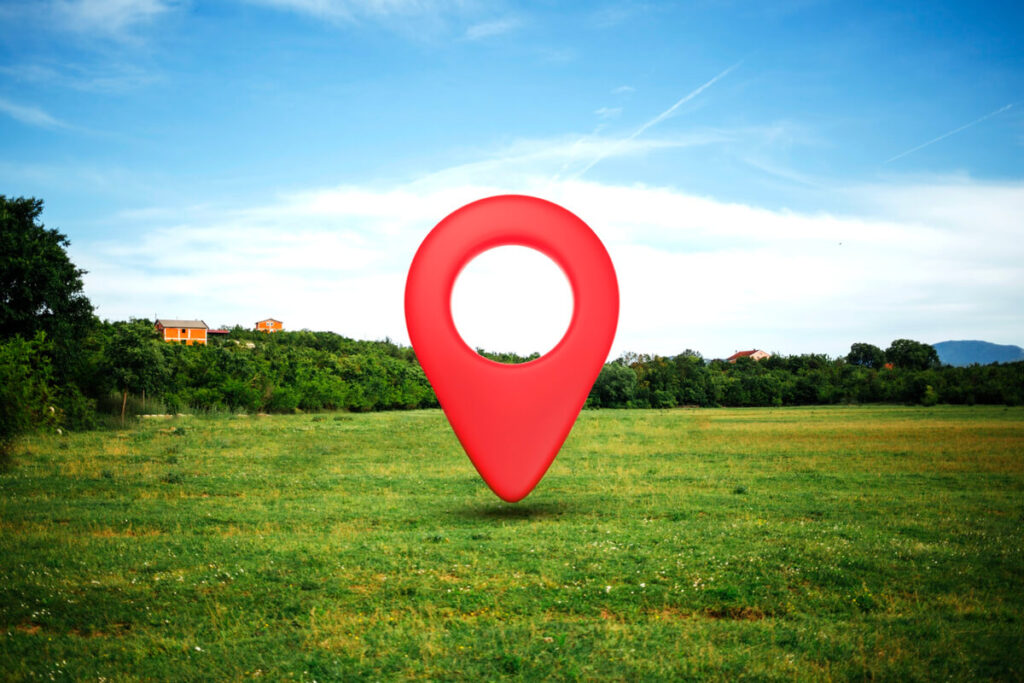 Land is a precious resource in India, and there are disputes galore on who owns what piece of land. Two-thirds of all pending cases are related to property disputes. Land, as an asset, is unique since it's immovable. Its value depends on its location, population, and demand.
For a while, there's been a complex reform underway to check fraud and benami transactions – giving land parcels a unique identification number. If that sounds similar to Aadhaar, it's because it is, but for land. While this might go a long way in helping settle disputes, can such a complex endeavour cover so much ground? Will anyone be left behind?
Context
When it comes to buying and selling land in India, it's essential to have the right documentation. Land ownership is established through a registered sale deed, a record of the transaction between the buyer and seller. Other documents include the record of rights, property tax receipts, and survey documents. During a transaction, the buyer should ideally check past ownership records.
Traditionally, the land records system in India is mired with several long-standing issues. They range from the poor administrative capacity to loopholes in the regulatory framework. Not to mention deep-rooted corruption at the individual and political levels.
In the past, surveys to update land records haven't been done or are incomplete. Maps weren't used to establish property boundaries. This results in discrepancies between the documents and what's on the ground. With data spread across departments and not updated regularly, it becomes a nightmare to access land records. A study by data research company Land Conflict Watch estimated potential investment affected due to land conflicts is around ₹26 lakh crore.
From a legal standpoint, the subject of land comes under the state list under the Seventh Schedule of the Constitution. The Centre's role is only to provide money to states digitising land records.
In 2008, the government approved the National Land Records Modernisation Programme (NLRMP). This was transformed into the Digital India Land Records Modernisation Programme (DILRMP) in 2016. Each land parcel would have a unique 14-digit identification number called the Unique Land Parcel Identification Number (ULPIN).
Several states and union territories have already rolled out the feature. ID numbers are assigned to each land parcel based on the geo-coordinates of the parcel's vertices. It complies with the Electronic Commerce Code Management Association (ECCMA) and the Open Geospatial Consortium (OGC) standards.
VIEW: Much-needed solution
So far, different states have used different methods to assign unique IDs to land parcels. Extracting information on farmers and their land became difficult and cumbersome. In some instances, the numbers for land parcels were repeated in each village. There wasn't any standardisation of data. With the ULPIN, sharing land data records across departments becomes easy. ULPIN moves India toward "one nation, one registration system".
When speaking of implementing ULPIN, Rural Development Minister Giriraj Singh said once the digitisation process is complete, it'll help mitigate the pendency of court cases involving land disputes. He cited some statistics, among which the average pendency of a land acquisition dispute is 20 years, and GDP loss to India's economy is about 1% due to projects stalled over land disputes.
Over the past few decades, India's economy has shifted from agrarian-based to manufacturing and services-based. This has necessitated a shift in land use from agriculture to commercial, industrial, and residential. Project delays are due to the non-availability of encumbrance-free land, non-updation of land records, etc. Technology can help. Computerisation and strengthening revenue administration is a good thing, and a standard template throughout the country is long past due.
COUNTERVIEW: Jumping the gun
There's no doubt technology can help. Digitisation of land records may be relatively easy, but how good are those? How old and consistent are the cadastral maps? They usually don't have latitude/longitude data. The government's deadline for the entire project is March 2024. Given the complexity of land laws, it seems like a stretch.
Many Indian states and cities haven't surveyed their land in over a century. Some have questioned the logic of digitising land records and raised concerns about data access and privacy. Pranab Choudhury from the Center for Land Governance said that since the last survey, many plots had been subdivided but remained a single plot in cadastral maps. Subdivisions aren't often recorded to cut costs.
While the government has been gung-ho about Digital India for a while, the ULPIN may not be inclusive. Such a system should be installed with extreme caution. It could further complicate ongoing disputes in maintaining land records. It could also be exclusionary when land is being used by pastoral communities or common use for forest produce. Where does this leave rural and indigenous people who hold no land titles? They'll likely be further excluded.
Reference Links:
What is your opinion on this?
(Only subscribers can participate in polls)
a) The ULPIN is a useful initiative.
b) The ULPIN is not a useful initiative.
---
🕵️ BEYOND ECHO CHAMBERS
For the Right:
'Tum Ab Chup Raho': Interrogating the Enforced Silences of the Modi Government
For the Left:
Modi's policy changes begin to show results for India amid global doom
---
🇮🇳 STATE OF THE STATES
The happiest state in India (Himachal Pradesh) – Himachal Pradesh bagged the first position in the happiness rankings for the year 2023 in the survey 'The State of Happiness' carried out by human resources firm HappyPlus Consulting. Himachal has secured this achievement for the second consecutive year. Life ladder, societal assistance, liberty of decision-making, altruism, views on corruption, cost-of-living index, state GDP, literacy rate, life expectancy, poverty, and health indices are among the characteristics evaluated for the poll.
Why it matters: The residents who have migrated to Himachal from other states of India stated that the reason for Himachal's peaceful and satisfactory life was deep-rooted in the conduct and the way of life of people. Despite the fact that Himachal faces several natural disasters throughout the year, and is not a very resource-rich area compared to the plains, the simplicity, lack of pollution, absence of haste in daily life, and the community support offered by the people to each other really rejuvenates the mental health of the people.
Using drones to monitor dump yards (Kerala) – The state administration, stirred into action by the fire at the Brahmapuram dump yard and the widespread outcry it provoked, is now preparing to use drones to examine and monitor landfills and dump yards throughout Kerala.The groundbreaking endeavour attempts to assess the number and features of dumpsites. The World Bank-funded initiative will be carried out in collaboration with the Kerala State Solid Waste Management Project and the Local Self-Government Department (LSGD). According to sources, the preparatory steps to launch the drone surveys have been completed.
Why it matters: According to officials, drone surveys are a more efficient approach, and they do not require human interaction. The government may learn about the features of dump yards, their density, and the types of garbage that gather there by conducting surveys. Biomining activities will be supplemented by the surveys. Around 18 of the 44 dump sites have been cleaned out, removing around 1.59 lakh tonnes of legacy waste. The goal is to restore 160 acres of land while also removing 10.5 lakh tonnes of legacy garbage. Automation of monitoring via drones will dramatically simplify the job and save both time and money.
Educational institutes to close for a week (West Bengal) – Due to the extreme heat wave conditions, the West Bengal government has asked all schools, colleges, and other educational institutes, including private establishments, to remain closed this week (April 17-April 22). The State administration had earlier pushed back the summer break in state-run schools to May 2 from May 24.
Why it matters: The news came shortly after the meteorological authorities issued a warning about projected temperature increases in the districts of Bankura, Purulia, Paschim Medinipur, Paschim Bardhaman, and Birbhum. Daytime temperature readings in most parts of the state have exceeded 40 degrees Celsius, and the Meteorological department predicts that the heatwave will last until April 19. Heatwaves have been wreaking havoc in many parts of the country. Many researchers have pointed out that India is one of the countries that will experience high wet bulb temperatures as a result of climate change.
Government to bring back Shivaji's artefacts (Maharashtra) – In a major move, Maharashtra's Eknath Shinde-Devendra Fadnavis administration is moving forward with talks with the British government to bring back Chhatrapati Shivaji Maharaj's renowned Jagdamba Talwar (sword) and Bagh Nakh (tiger claw) at the 350th anniversary of the historic Maratha warrior's coronation.
Why it matters: The Jagdamba Talwar and Bagh Nakh are presently on display at the Victoria and Albert Museum in London, which is the world's biggest museum of applied arts, ornamental arts, and design, with over 2.27 million artefacts in its permanent collection. Sudhir Mungantiwar, Maharashtra's Cultural Affairs Minister, met Alan Gemmell, His Majesty's Trade Commissioner for South Asia and British Deputy High Commissioner for Western India, and spoke with him about the matter. Shivaji Maharaj was one of the greatest rulers and military leaders of India in the 17th century. He is a highly revered figure across the country, especially in Maharashtra.
Wangkhei triples enrolments, sets record (Manipur) – A government school in Manipur's Imphal East district has generated a record enrolment of 1,000 (still counting) kids in 2023, up from 395 in 2019. The teachers attributed the accomplishment to an infrastructural push and innovative instructional strategies. The Wangkhei High School, a co-educational government high school, was chosen as one of 60 public schools for the state's 60 assembly constituencies for the second phase of the 'School Fagathansi Mission (SFM)' – a state-run initiative to improve school education in the state.
Why it matters: In the last five years, the school recorded a high number of first-division pass-outs in the High School Leaving Certificate (HSLC) test. According to the headmistress, Ranjeeta Rajkumari, parents in the area are eager to enrol their children in the school owing to the outstanding academic performance as well as the amenities of fast internet connection and solar power backup. This is a significant achievement, as government schools are usually looked down upon.
---
🔢 KEY NUMBER
$128.55 billion – With $128.55 billion in trade in FY23, the United States is India's largest trading partner; China is second.