August 3, 2021
either/view ⚖️
Irrelevant law?
To: either/view subscribers
---
Good morning. Mushrooms add flavours to your meals, but do you know they could also add colours to your life? If not, read the story of the 'Mushroom Village'.
In a village in Odisha, a 45-year-old woman started cultivating mushrooms, which has now led to a huge mushroom cultivation revolution in the village. Thanks to her, several people in the village earn Rs 50,000 per year by selling mushrooms, apart from their earnings in other vegetable cultivation.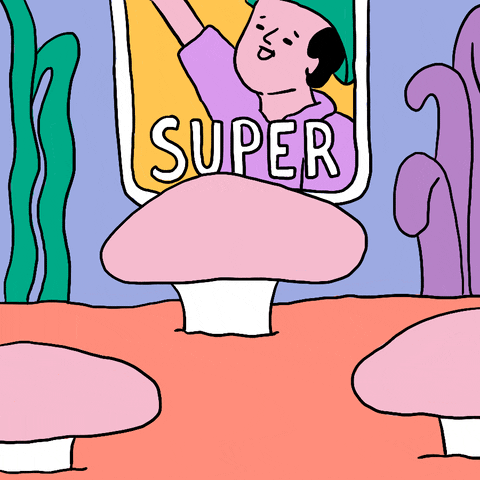 ---
📰

FEATURE STORY
Is there a need for sedition law in India?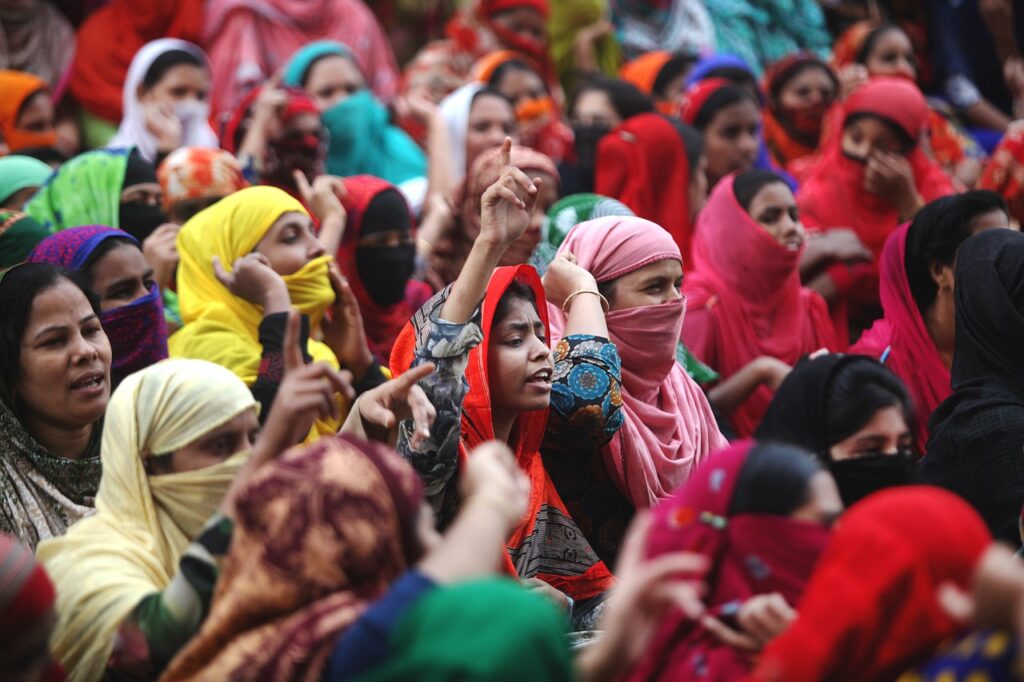 Sedition charges have been the talk of the town for long. Basically, anything you say, write, or draw to visibly show your hatred for the government, amounts to sedition. Even if you hate the government, you cannot share your thoughts such that it would provoke others to feel the same.
If at all anyone thinks that you are a threat to the government, you will be booked for sedition and jailed for three years. In some cases, you could be sentenced to a lifetime imprisonment with a fine. The law limits you from spreading unnecessary hatred that could overthrow the elected government.
For ages now, people have either supported the law or condemned its existence. Some say it's in the best interest of the public order, while others say that sedition is unconstitutional. This debate has once again gained momentum after the Chief Justice of India, NV Ramana noted that the law has to be re-examined.
Context
The sedition law was actually brought into India during the British rule. They introduced it as Section 124A of the Indian Penal Code (IPC). Their aim was to stop the demands for freedom by arresting whoever raised their voice against the Crown. Bal Gangadhar Tilak and Mahatma Gandhi were among the few who were lodged in prison for sedition.
When India won its independence, national leaders decided to let go of sedition law. Instead, they brought in the right to freedom of speech and expression. But in the wake of new freedom with no restraints, there was bound to be confusion. Due to the right to free speech, the judiciary started limiting the government's actions. To take matters back into their control, the Nehru government imposed 'reasonable restrictions' on free speech.
Meanwhile, the law was not struck down in the IPC. This came to the aid of the Congress government in 1974, which was already worried about the internal and external threats to the country. Remember, this was right before the Emergency period. So, the government ensured that anyone suspected of inciting hatred against them could be arrested without a warrant.
The sedition law was always debated by everyone. Even before the 1974 amendment, some High Courts opposed the law. But the Supreme Court ruled that the law was valid in the famous Kedar Nath case in 1962. However, it laid down that just because someone is speaking against the government, they cannot be arrested. Their action must show a 'tendency to incite hatred' in the minds of the people. By far, this judgement has been the measuring ground for all sedition cases.
Sedition law should be scrapped
Wherever we read about sedition, we see people claiming that it is against the freedom of speech and expression. With many people getting arrested casually on the basis of sedition, people are worried that the right to free speech will cease to exist. So, if sedition is not struck down, out of the fear of getting jailed, people might stop voicing out their opinions.
Moreover, the law holds place for ambiguous terms like 'reasonable restrictions' and 'disaffection towards the Government.' When there is no clarity on what these terms mean, it becomes all the more easy for the government to arrest people on sedition charges.
Another major concern is that the sedition law is anti-democratic in nature. Ideally, in a democracy, people have the right to question the government and criticize it so that the governance can be better. But if dissent or another viewpoint is shut down, the law would no longer be democratic.
This brings up the most heated argument that the sedition law is being misused by the current government. Between 2014 and 2019, the total number of sedition cases registered was 326. Out of these, only 6 people were convicted. All the others were let go citing that there was no sedition in their case. This could only mean that sedition, which is a non-bailable offence, is being used to threaten people and silence them.
Finally, people claim that India, which has several laws to protect public order, should take a clear stance and shun sedition. The British had introduced sedition in our country, but even they have abolished the law. Then, why does India have a place for an anti-democratic law?
Sedition law is necessary
The government strongly believes that sedition is not against free speech. They cite the Kedar Nath judgement that says that everyone has the right to express their thoughts. The only condition is that you must do it without inciting hatred among the public. This is their definition of 'reasonable restriction,' which is necessary for a peaceful governance.
The National Investigation Agency asserts that the law is helpful for good governance. They take the example of how Sikhs for Justice had propagated the idea of a Khalistan state in social media. The agency says that the sedition law was helpful to limit such propaganda. If the sedition law was removed, terrorists and anti-nationals would gain more power, which would become difficult to control.
In the absence of sedition law, fake agendas can be initiated without obstacles. Anybody can resort to illegal means to overthrow the elected government. Such a situation could severely endanger the stability of the state. Thus, the sedition law is important to protect the elected government.
Further, people say that the law is not anti-democratic. In fact, sedition is important to maintain law and order. Since the law fights against those who threaten public order, it is definitely in line with the principles of democracy. Some people also believe that when there is provision for contempt of court, there needs to be legal punishment for contempt of the government as well.
Lastly, they argue that a law cannot be removed merely because it is being misused or abused. To bring a common consensus, Attorney General KK Venugopal suggested that certain guidelines could be framed to mitigate misuse. The Supreme Court has now hinted at reconsidering the provisions of the sedition law.
---
🕵️ BEYOND ECHO CHAMBERS
For the Right:
Backstory: Like a Scalpel, the Pegasus Investigation Has Exposed the Cancer Within the Body Politic
For the Left:
What does Opposition hope to achieve by disrupting Parliament?
---
🏴 STATE OF THE STATES
English Vinglish (Rajasthan) – Parents want their kids to study in English-medium schools. This has now increased the number of applications received in the schools of the Rajasthan government. However, there is a concern. They have now received three times more applications than the available number of seats. While they have added 168 such schools last year, the demand keeps increasing. The officials have said that a lottery system was used to select students to avoid inequality. Hope the government builds more schools and meets the demands sooner than later.
Nutrition Loss (Telangana) – COVID-19 has changed all our lives. Schools and colleges have moved to digital mode and education has managed to prevail. But what about other benefits children derived from attending school? For example, many children in Telangana have been deprived of necessary nutrients as schools remain closed. Over 27 lakh students in the state were covered under the midday meals. Many parents reveal that while their kids are not starving, they are deprived of high-protein food like eggs which they used to consume as part of the daily meals at school. Alas, the thought that this could be the reality in most of our states is very scary.
Bid to Match (Bihar) – Every action has an equal and opposite reaction. While this is a law in physics, it is best suited even for politics. For instance, BJP in Bihar has decided to launch an event 'Sahyog Karyakram' countering Chief Minister Nitish Kumar's 'Janata Darbar'. Under this programme, the BJP leaders will meet common people and address their issues from Monday to Saturday. In this battle between parties, we hope people are crowned the winner.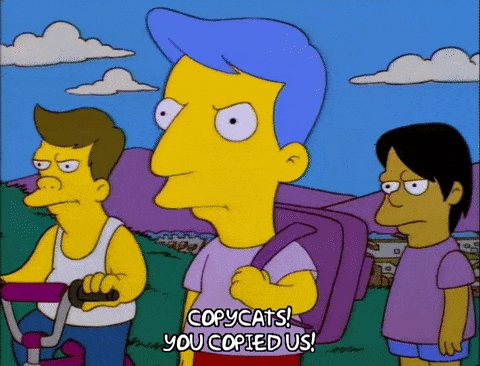 Young Manager (Goa) – If you have it in you to achieve greater things, nothing, not even age can stop you. Gajesh Naik, a class VIII student has proved this right. When every kid struggled to shift to online classes, this boy completed online certificate courses in blockchain and cryptocurrency from leading Universities. Then, he created a cryptocurrency money managing ecosystem, PolyGaj. Also, he started learning coding at the age of eight and today stands as the youngest known person to have completed all five levels of the gruelling Google Foobar challenge. And now, with classes resuming online, he is planning to spend 5 hours on his school work and utilise the rest of the time to work on PolyGaj. True, age is never a barrier.
CM Charged (Assam & Mizoram) – How often do we see a Chief Minister being charged by another state's police officials? The Mizoram police have filed an FIR against Assam CM Himanta Biswa Sarma. He has been charged with criminal conspiracy and an attempt to murder after the clash broke out at the inter-state border on July 26. The CM has responded saying that he is happy to join any probe but has questioned why the central agency is not handling the case. With new issues brewing every day, we are left to wonder when this issue will be put to rest.
---
🔢 KEY NUMBER
₹6,017.5 crore – Policybazaar has filed the draft prospectus with SEBI to launch a ₹6,017.5 crore IPO. They will issue fresh shares worth Rs 3,750 crore and an offer for the sale of shares worth Rs 2,267.5 crore.