July 7, 2021
either/view ⚖️
Caged bird and its final song
To: either/view subscribers
---
Good morning. You might enjoy your onion on a pizza crust but have you thought of an onion paper? 10-year-old Manya Harsha recycles kitchen waste into handmade paper. Sustainability FTW!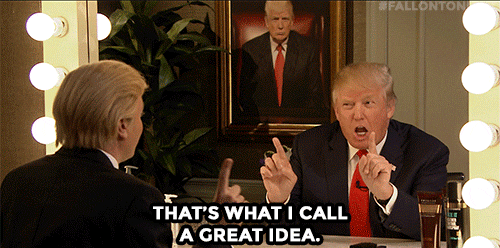 ---
📰

FEATURE STORY
Late Father Stan Swamy: A terrorist or an innocent activist?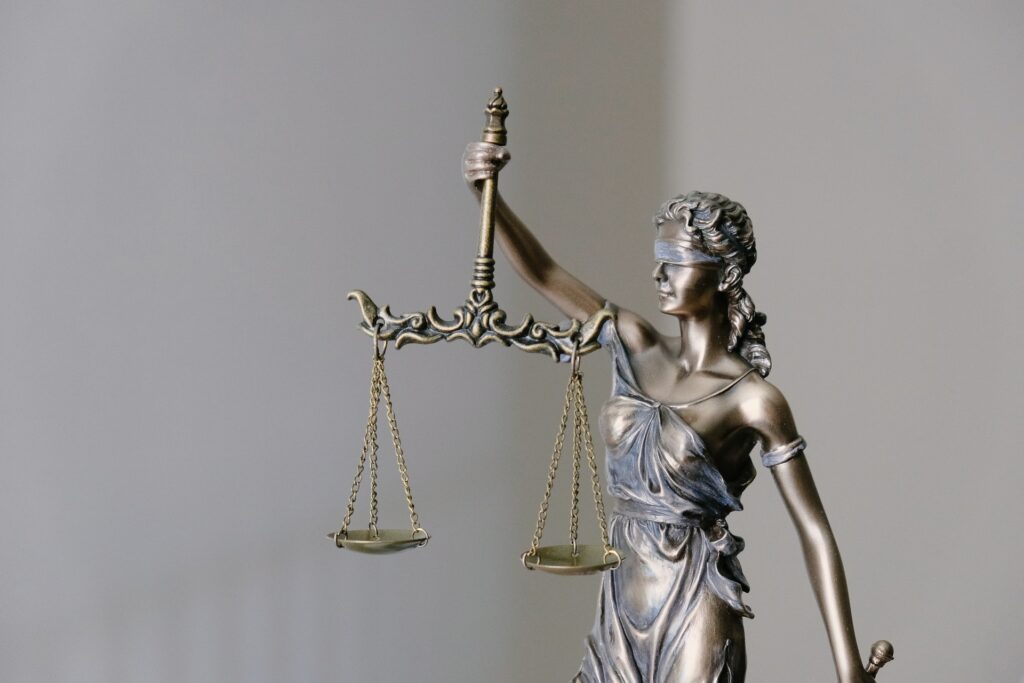 On Monday, Father Stan Swamy, a tribal rights activist and an accused in the Elgaar Parishad case, passed away. The doctors at the Holy Family Hospital in Mumbai where he was admitted confirmed that the cause of death was a combination of pulmonary complications and Parkinson's disease. Last October, the National Investigation Agency (NIA) arrested him under the anti-terrorism law. However, Fr. Stan, along with other activists and supporters, fought for his innocence for the past eight months. After his death, leaders and activists offered their condolences and affirmed that he deserved justice.
Context
Stanislaus Lourduswamy, popularly known as Fr. Stan Swamy, was born in Trichy, Tamil Nadu. He was a Jesuit Priest. Fr. Stan considered Jharkhand his second home and fought for the rights of tribal people for 36 years. On October 8, 2020, he was arrested for his alleged role in the Bhima Koregaon violence in 2018 and was said to have links with the Maoist Party. NIA filed a charge sheet against him and eight other people under the Unlawful Activities Prevention Act (UAPA), 1967.
Elgaar Parishad is an annual Dalit event held in Bhima Koregaon, a small village in Pune. In 2018, several activists attended the event to mark the 200th anniversary of the Battle of Bhima Koregaon. When it was interrupted by a group carrying saffron flags, violent clashes broke out between the two groups. Several activists were alleged as conspirators in this violence and were arrested under UAPA.
Fr. Stan was also alleged to have received funds from the banned Communist Party of India (Maoist) CPI. However, he pleaded innocent. While he was in custody, he was denied necessities like a sipper and a straw. Since he was suffering from Parkinson's disease, his hands were shaky. He needed a sipper and straw to drink water. After 20 days of Fr. Stan demanding that NIA return his necessary products, the NIA denied ever confiscating them. After struggling for more than 2 months, he finally received a straw, sipper and winter clothes in December 2020.
He applied for bail citing ill health. However, it was denied based on NIA's allegation claiming he was merely using his health condition to gain an interim relief. While NIA continued to allege that he was part of a terrorist group, he strongly pleaded his innocence until his last breath.
Stan Swamy was a part of the banned Communist Party in India: NIA
The NIA justified his arrest saying that he was a member of the banned Communist Party of India (Maoist).  He was also accused as a conspirator in inciting mob violence in Bhima Koregaon. Along with Fr. Stan, the NIA charge sheet included eight other people for their alleged involvement in the caste violence. The evidence produced by the NIA included emails and money transfers between the accused.
Fr. Stan moved court seeking bail thrice, but was denied bail all three times on various grounds. In November 2020, his counsel applied for bail. The charge sheet produced before the court claimed that Fr. Stan was a cadre of CPI who was actively involved in the activities of the organization. NIA further asserted that he was in contact with other cadres who would send money to him. 
The prosecution objected to the bail mentioning that Fr. Stan and other accused persons such as Gautam Navlakha and Anand Teltumbde exchanged around 140 mails and letters. The prosecution alleged that Fr. Stan was a convenor of the Prosecuted Prisoners Solidarity Committee (PPSC), which it claimed was the frontal organisation of the banned Maoist organisation.
Fr. Stan's bail plea was rejected as the Court observed that he was part of an organisation that "hatched a serious conspiracy to create unrest in the entire country and to overpower the government." While rejecting the bail, Special Judge DE Kothalikar mentioned that Fr. Stan was not only a member of the banned CPI (Maoist), but was also carrying out activities abiding by its objective of overthrowing the democracy of the nation.
Fr. Stan also cited his age and health issues as grounds for seeking bail. However, the court discarded this plea highlighting that the "collective interest of the community would outweigh the right of personal liberty", and so it will outweigh his old age and sickness as well.
The court also mentioned that materials collected during the investigation would assert that Fr. Stan received ₹8 lakhs to proceed with the activities of CPI (Maoist),  through another Comrade Mohan. The court disallowed bail specifying that on first impression there were reasonable grounds to believe the accusation of the offences claimed against the applicant. He was declared punishable under chapter IV – punishment for terrorist activities and chapter VI – terrorist organisation of the UAPA.
Stan Swamy was an innocent victim trapped to halt his activism: Critics 
Reports claimed that Fr. Stan was not even present in Bhima Koregaon on the day of violence. Several other activists, many of whom were not present at the event had also been accused as conspirators. 
Additionally, criticisms poured over the law under which he was arrested. The 2019 amendment to the Unlawful Activities (Prevention) Act (UAPA) allowed the government to pronounce an individual as a terrorist. It also authorised police to detain such individuals for up to six months without having to produce any evidence. The amendment was criticised as a government tool to mute dissent.
Fr. Stan questioned the investigation in connection to him a few days before his arrest. He claimed that the government was targeting him because of his fight to save young Moolvasis and Adivasis from being arrested under the UAPA act, labelling them as 'Maoists'. 
There were also reports that the computers of the activists arrested after the Bhima Koregaon violence could have been hacked by external actors.
In his eight months of jail period, Fr. Stan maintained his innocence and rejected all allegations. Few days before his death, he even moved a petition to Bombay High Court challenging Section 45D(5) of UAPA which barred granting of bail if the court found the accusations to be true on the first impression. He challenged the section stating that it violated the right to equality (Article 14) and the right to life and personal liberty (Article 21) provided by the Constitution. Fr. Stan died even before the court could adjudicate on his latest appeal.
---
🕵️ BEYOND ECHO CHAMBERS
For the Right:
For the Left:
---
🏴 STATE OF THE STATES
Concern for cinema (Tamil Nadu) – Chief Minister MK Stalin wrote a letter to the Union Law Minister Ravi Shankar Prasad and I&B Minister Prakash Javadekar urging them to withdraw the Draft Cinematograph (Amendment) Bill, 2021. He noted that the draft bill caused considerable concern not just among the film fraternity, but also those who valued freedom of speech.
No confidence (Jammu and Kashmir) – The People's Alliance for Gupkar Declaration (PAGD) expressed disappointment with Prime Minister Narendra Modi's recent all-party summit on Jammu and Kashmir, stating that there were no significant confidence-building measures, such as the release of political prisoners and steps to end the atmosphere of suppression.
Vendetta (Tripura) – Former Tripura deputy speaker Pabitra Kar was arrested for corruption a few days ago, and opposition CPI (Marxist) leader Manik Sarkar alleged that it was a case of "political vendetta." On July 2, Deputy Superintendent of Vigilance Jeremia Darlong filed an FIR under the Prevention of Corruption Act against Kar at Bodhjungnagar Police Station, based on a vigilance inquiry report.
Sack him (West Bengal) – The Trinamool Congress (TMC) submitted a letter to President Ram Nath Kovind on Monday demanding Tushar Mehta's removal as Solicitor General of India. The party claimed that Tushar's "meeting with BJP politician Suvendu Adhikari," an accused in the Narada sting operation case, created substantial questions of impropriety.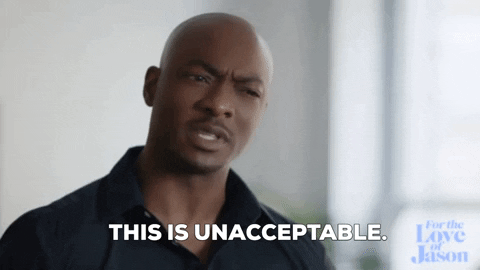 Identify and improve (Gujarat) – On July 5, the Gujarat government's tribal development department launched a survey to "improve living conditions" for residents of 19 villages in Garudeshwar taluka, Narmada district, near the Statue of Unity in Kevadia. Authorities noted that this was an attempt to bring the tribal community to the mainstream by providing them training and employment kits.
---
🔢 KEY NUMBER
8 – Number of woman Governors and Lieutenant Governors appointed by the Narendra Modi-led NDA government since 2014.