April 20, 2021
either/view ⚖️
Unwelcome suggestions
To: either/view subscribers
---
Good afternoon. Responding to suggestions from opposition political parties, however well-intentioned, is an art not every ruling party excels in. Today's feature story looks at one such instance, where the ruling party says:
---
📰

FEATURE STORY
Manmohan Singh's letter and Harsh Vardhan's response
Union Minister Harsh Vardhan's letter in response to former Prime Minister Manmohan Singh's suggestions to help contain the coronavirus pandemic in the country has raised a debate in social media, with some commentators mentioning that Harsh Vardhan's response was in bad taste.
Context
On April 18, Manmohan Singh had written a letter to Prime Minister Narendra Modi recommending him to take a few specific measures to contain the coronavirus pandemic. In response to this, Union Health Minister Harsh Vardhan wrote back to Manmohan Singh on April 19 asking him to take his suggestions to Congress-ruled states first.
Manmohan Singh's letter:
In his letter, Manmohan Singh highlighted the plight of India and the world due to the coronavirus pandemic and noted that the fight to contain the virus can only be done by ramping up the vaccination programme. He had mentioned five suggestions towards achieving this, by invoking the "spirit of constructive cooperation".
The five suggestions are listed below:
Publicise the orders placed with vaccine producers for delivery of vaccine doses over the next six months and place advance orders to streamline supply of vaccine doses from producers.
Come up with a formula to transfer vaccine doses to states, so that states can plan their strategies accordingly. Centre should hold back 10% of vaccine doses for emergency use and distribute the rest to states.
Provide flexibility to states to define categories of people who can get vaccinated, even if they are below 45 years of age.
Provide funds and concessions to vaccine producers so that they can ramp up their manufacturing capabilities quickly. Invoke compulsory licensing provisions in the law to enable more companies to produce the vaccines.
Allow the import of any COVID-19 vaccine approved for use by foreign authorities like European Medical Agency or USFDA, without requiring mandatory domestic bridging trials in India.
Manmohan Singh also asked the government to focus on percentage of population who have been vaccinated instead of focusing on absolute numbers.
"I hope the government will accept these suggestions immediately and act on them promptly," he concluded.
Harsh Vardhan's response:
In his response to Manmohan Singh's letter, Union Minister Harsh Vardhan started the letter by writing that India had launched the world's biggest vaccination drive and the country was the fastest to administer 10, 11 and 12 crore vaccine doses. Agreeing that looking at absolute numbers was not the right way, he stated that it was the Congress party which was looking at absolute numbers instead of percentage of population vaccinated. He accused the Congress party for not expressing gratitude towards the scientist community and vaccine manufacturers for their work.
Harsh Vardhan wrote that it was the Congress party who fueled vaccine hesitancy among the population by spreading falsehoods about the efficacy of vaccines. This, he claimed, led to below average vaccination coverage in Congress-ruled states.
"Please do note that it is these very same states [referring to Congress-ruled states] that have also become the big contributors in the second wave of COVID-19 infection. The test positivity ratio in these states during the second wave is alarmingly high and they too could benefit from your counsel and wisdom," he wrote.
Further, agreeing to take Manmohan Singh's suggestions at face value, Harsh Vardhan noted that decisions regarding some of the suggestions that he had made had already been taken earlier this month. He specifically referred to the government's decision to import other vaccines and providing funds to vaccine manufacturers even before the receipt of Manmohan Singh's letter.
In conclusion, Harsh Vardhan stated that he understood Manmohan Singh's concern for the country and wrote, "We request your continued cooperation in the battle against the pandemic and welcome more such illuminating suggestions. However, as a senior leader, we expect that you shall offer the same advice and wisdom to your own party leaders as well. I hope and pray for the good health and well-being of you and your family."
P.S. Ironically, Manmohan Singh was admitted to All India Institute of Medical Science (AIIMS) in New Delhi yesterday after testing positive for COVID-19. Union Health Minister Harsh Vardhan stated that best possible care was being provided to Manmohan Singh for his quick recovery.
---
🕵️ BEYOND ECHO CHAMBERS
For the Right:
For the Left:
---
🗳️ ELECTION WATCH
Assam
(126 constituencies – 3-phase polls)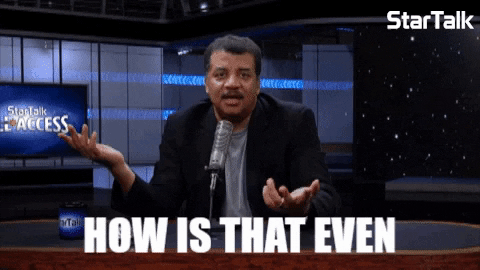 Kerala
(140 constituencies – 1-phase poll)
Tamil Nadu
(234 constituencies – 1-phase poll)
West Bengal
(294 constituencies – 8-phase polls)
---
🏴 STATE OF THE STATES
Exodus, again (Delhi) – After the Aam Aadmi Party-led Delhi government announced a six-day lockdown period starting from 10pm yesterday, scenes at the Anand Vihar Inter State Bus Terminal and railway stations in the city were chaotic as migrant workers rushed to return to their hometowns. Despite Chief Minister Arvind Kejriwal's commitment that the lockdown will not be extended beyond six days, migrant workers were in no mood to see a return of the 2020 lockdown and get stranded in the city with no work.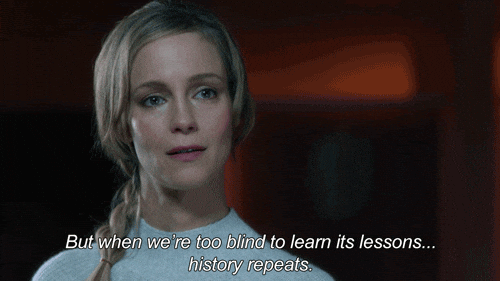 The lords differ (Uttar Pradesh) – The Supreme Court has put a stay on Allahabad High Court's near total lockdown in five cities order. The High Court issued directions which imposed severe restrictions in the cities of Prayagraj, Lucknow, Varanasi, Kanpur and Gorakhpur till April 26. The state government had refused to implement the High Court's order stating that it would adversely impact the livelihood of poor people.
Rulers affected (Telangana) – Chief Minister K Chandrashekhar Rao has tested positive for the coronavirus. According to an official note, the CM has mild symptoms and has been isolated in his Erravali farmhouse where a team of doctors are monitoring his condition. This comes days after Uttar Pradesh Chief Minister Yogi Adityanath tested positive for the virus and had isolated himself in his home.
---
🔢 KEY NUMBER
$3.76 billion – Total funding raised by Indian startups during the first three months of 2021. This is a 5% increase over the previous year's $3.5 billion for the same period.