August 31, 2021
either/view ⚖️
Lease unleashed
To: either/view subscribers
---
Good morning. You must have heard the saying 'Health is Wealth'. The COVID-19 pandemic has made us realise this. To encourage its employees to prioritise health, Zerodha has come up with its new '12-month get healthy initiative'.
Whoever reaches the health goal will get a one-month salary bonus. If the person is healthy and lucky, they might win a lucky draw worth ₹10 lakhs. This has set the social media platforms on fire. While some think it's interesting, others wonder if it would work. So, what do you think?
---
📰

FEATURE STORY
National Monetisation Pipeline: Opportunities and Obstacles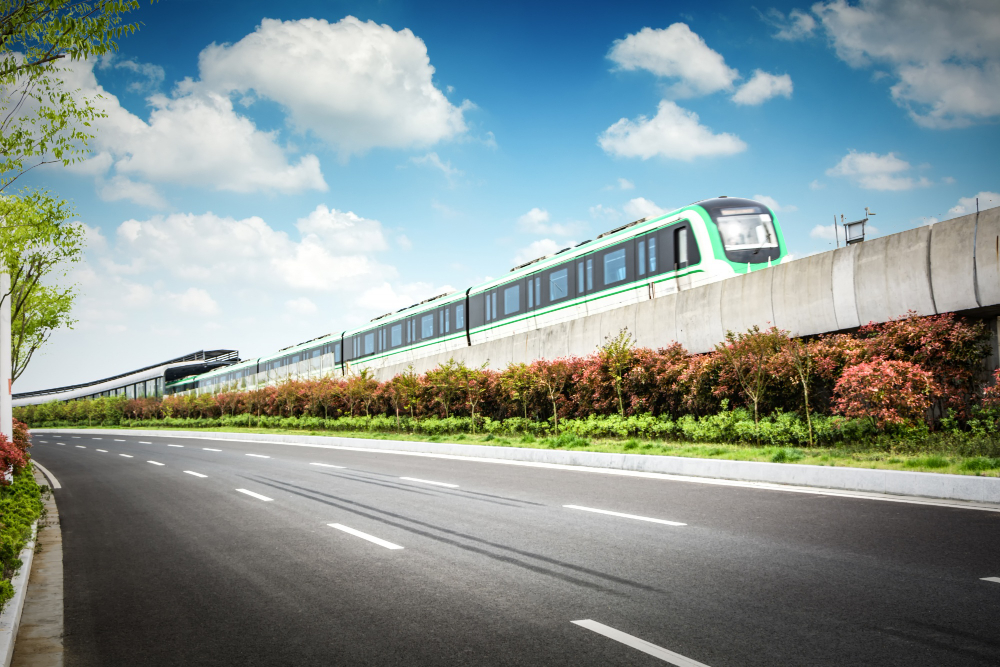 National Monetisation Pipeline. The term looks so familiar yet alien. Let's break it down and understand what it is all about. Monetisation in the literal sense refers to the process of making revenue using our existing assets or business. For example, you have a house – an asset. If you rent it, it is monetisation.
As for you, the monetisation example is renting a house. For the government, it is leasing the railways. In simple terms, the National Monetisation Pipeline is large-scale leasing of the government's assets and businesses. This opens doors for several opportunities including more revenue and employment options. Experts think the plan is good but quite risky. They observe that there is room for specific corporate dominance and implementation issues.
Context
The National Monetisation Pipeline (NMP) is a part of the government's budget and was announced by the Union Finance Minister Nirmala Sitharaman on August 23. This asset plan monetises brown-field assets which are already operational. So, there are two types of assets – green-field and brown-field. Green-field assets are those that are yet to be developed, say, a vacant land. On the other hand, brown-field assets are those that are already operational, for example, an airport that is already up and functioning. This plan offers only brown-field assets for monetisation.
Now, we will delve into the details of the plan. The asset list ranges from existing roads, railway stations, power lines, telecom, gas and oil pipelines, warehouses, stadium and others. The investments are estimated to generate receipts of nearly ₹6 lakh crore. Out of these, the first five sectors will cover a monetisation value of approximately 83%. Over the next four years, these projects will be offered to private investors.
If we go by the numbers, 26,700 km of roads, 400 railway stations, 90 passenger trains, BSNL, Bharatnet fibre network and other core infrastructure assets will be involved in this project. A structured leasing method will be followed, which will be based on systematic transactions. Given that the plan sounds amazing on paper, it all boils down to the debate surrounding its risks and rewards.
National Monetisation Pipeline is the best way forward
For several reasons, NMP is seen as a possible game-changer in the infrastructure sector. To begin with, the plan is asset monetisation and not privatisation. In monetisation, the government leases its assets but retains the ownership. Whereas in privatisation, the ownership is transferred to the private investor. The biggest benefit of NMP is that the government can avail the rewards without selling the ownership.
Why is NMP important? Let's say the government invests crores in constructing roads. The revenue for the same will be generated over the years. By leasing the roads, the government can collect huge sums of money from private investors. This way, there is no need for the government to wait for many years. Additionally, the revenue generated will be diverted to new infrastructure projects.
The government leases only brown-field assets, generating additional revenue. The green-field assets are of higher risks and those are still within complete control of the government. This is a win-win situation. FM Nirmala Sitharaman and other top officials in Niti Aayog backed the monetisation plan. They stressed that this move will boost the economic value of assets and will create more job opportunities.
Monetisation and privatisation are not new in India. Even the opposition parties have done the same in the past. The Finance Minister quotes few examples of monetisation like the Mumbai-Pune corridor and New Delhi railway station. The primary question is when monetisation has been carried out for the past 30 years, why is there so much criticism?
One important concern is that handing over assets to private businesses might halt freebies and subsidies offered to the citizens. However, experts point out that if the government wants to give freebies, it could buy these from the providers and distribute them. Thus, by bringing in the private sector, the plan aims to revive credit flow and ensure better operation and management of assets.
Risks involved in National Monetisation Pipeline
The National Monetisation Pipeline looks very grandiose. Maybe that is where the major concern stems from. People think it is too ambitious to be implemented. The government's past privatisation and disinvestment project issues make experts sceptical about the implementation of NMP.
For instance, the government initiated the disinvestment project of Air India. The pricing of assets and the terms of sale didn't interest private investors. What are the chances that similar happenings will not ruin this mega infrastructure project? There are many structural and legacy issues as well. Say, land unavailability and delayed clearances. They will complicate the whole process.
Experts also fear that the monetisation plan might end up with many of India's assets in the hands of crony capitalists. Opposition alleges that the government will favour NMP towards a few business corporations. Rahul Gandhi, former Congress President, opined that it is a huge tragedy. He said that while Congress also encouraged privatisation when in power, it prioritised chronically loss-making industries and not strategic government enterprises. Congress blamed the government and called this move a way to create monopolies.
NMP will increase government revenue. Agreed. But at what cost? The additional revenue that the government could generate through monetisation was supposed to be collected over several years. If all of it has been generated now, what's left for the future?
The government spending will decrease and revenue will increase. On the other hand, private spending will increase which might, in turn, affect the economy. Critics also say that the process might fully depreciate the value of assets to zero during the end of the monetised period.
Last but not the least, monetisation will allow private investors to alter rates and prices. It gives them the leverage to raise the price slabs. At the end of the day, we consumers might bear the brunt of it.
Having said all that, the real effects of the plan lies in its implementation. Achieving the first-year target of ₹0.8 trillion will be critical in determining the fate of the plan.
---
🕵️ BEYOND ECHO CHAMBERS
For the Right:
On women's representation in Parliament, Modi government has nothing to show
For the Left:
Hindutva opponents must go beyond Muslims as invaders vs legal citizens categories
---
🏴 STATE OF THE STATES
Returning home (Assam) – No matter how long we stay away from our homes, we yearn to return to our own residence. The communal riots in Bodoland Territorial Region have displaced thousands of people from their homes. Many Adivasis and Bodos have been forced to leave their lands due to continuous ethnic fights in 1996, 2008 and 2012. But ever since the BTR Peace Accord was signed in January 2020, they have been hoping to go back to their region. The Bodoland Territorial Council is invested in helping these affected people return home without fear. They have received ₹1,500 crore from the Centre to undertake development projects in the Bodo areas. They will also receive nearly ₹160 crore from the Assam government for rehabilitation. With all works in progress, we hope the affected people get back safely.
Consent concerns (Telangana) – With institutions reopening, going back to school has made both kids and their parents happier. But it looks like students and parents in Telangana are facing other issues. Some schools in the state have begun to circulate consent forms as per the government order. This has raised eyebrows. What does it say? Schools have clearly refused to take any responsibility for students' health. This has irked the parents. It also binds parents if staff or students get infected. School managements say that the parents have blamed them in the past and so they want even parents to closely watch their children. The parents are already worried about their children going to school during such tough times. And these consent forms are definitely not helping!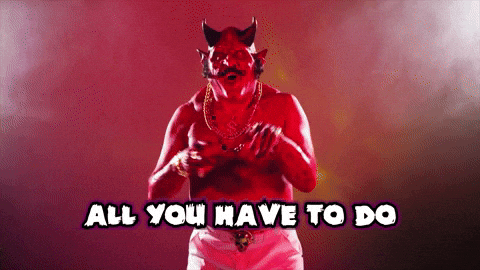 Super 50 (Madhya Pradesh) – Have you watched the film Super 30? The story is set around the real life of a mathematician who offered free IIT-JEE coaching for 30 underprivileged children. In a similar fashion, the Chattarpur district of Madhya Pradesh is planning to offer free coaching for civil services and other competitive exams to 50 underprivileged aspirants. Nearly 2,100 candidates took up the entrance test to get selected into this dream team. The chosen candidates will be trained free of cost by faculty from Delhi. It's a laudable cause.
Electrifying policy (Odisha) – Many states are coming up with their own Electric Vehicle policies for a smooth transition from fossil fuel vehicles to EVs. The newest state to approve an EV policy is Odisha. As per this plan, a 15% subsidy will be provided on purchase of any EV. If you are planning to buy an EV now, you can avail a maximum subsidy of ₹ 5,000 for your two-wheelers and ₹1 lakh for your four-wheelers. Brownie points for all state government employees as you can get 100% interest-free loans on your EV purchase. And yes, the municipal bodies are ready to offer subsidised parking for all EV owners. So what are you waiting for? Seize the moment and go get your environment friendly EV!
Wine or worship? (Maharashtra) – The state is witnessing a cautious unlock process as the fear of the third wave is looming ahead. In this phase, the government has allowed bars to reopen but has not allowed temples to operate. This has caused social activist Anna Hazare to speak up in favour of opening places of religious worship. He questioned whether the big queues outside liquor shops will stop the spread of COVID-19. Hazare has already shown support for future agitations in this issue, as he asks, "Why keep bars open and temples shut?"
---
🔢 KEY NUMBER
557 – New species added to India's fauna, according to the Zoological Survey of India. It includes 407 new species and 150 new records. With this, the total number of faunal species in India has increased to 1,02,718.