August 10, 2021
either/view ⚖️
When marketing backfires
To: either/view subscribers
---
Good morning. If you have lately checked your Twitter, you would have seen hashtags trending with the name of Barack Obama. His acts trend easily and it has done so again. This time, not for the right reasons though.
Celebrating his 60th birthday, his family threw him a birthday party. Some pictures and videos got leaked on the internet. Obama was seen dancing and definitely the internet enjoyed it. But things took a rough turn as Obama and his guests were seen dancing and enjoying themselves without wearing a mask. It soon became the talk of the town. The leaked images and videos have been deleted. But no, social media has it all!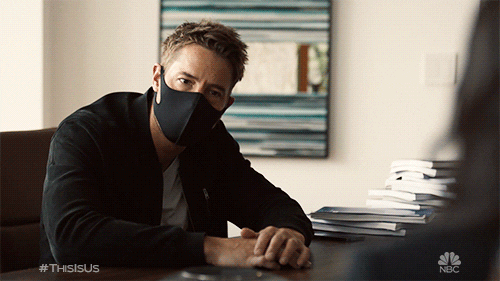 ---
📰

FEATURE STORY
Off the Olympic ground: Row over moment marketing campaigns
Heard of living in the moment? It is one of the best ways to enjoy and lead a quality life. But stay cautious and don't get carried away like the brands who got carried away with the 'moment marketing' of PV Sindhu's Olympic victory.
PV Sindhu won the Bronze medal at Tokyo Olympics, becoming the first Indian woman to win two medals at the Games. From school students to company giants, each one of us in the country celebrated this victory.
At the peak of such fun and happiness, we hastily mess things up. This is what certain companies did. We all took to our social media pages to celebrate and congratulate Sindhu on her victory. Congratulating is one thing, but commercialising it? Several popular brands used the moment for the marketing of their own brand image.
It is very common for brands to jump their way into a trending conversation online and increase traction towards their page. However, the marketing done by these brands in the wake of PV Sindhu's Olympic victory is said to be unethical.
Context
On August 1, PV Sindhu created history by beating He Bing Jiao and bringing home a Bronze medal. The nation was elated. With the Games coming to an end, we now have 7 medals in total. Ministers and politicians are calling up players, news organizations have lined up interviews with them and brands are competing to get contracts. Besides, the players have also been offered jobs and prize money.
Their lives are very busy with making India proud and being rewarded for their hard work and efforts. The talks about their victory were making rounds on the internet. Many brands initiated such talks in their social media handles and congratulated the players on their achievements. This act of spurring conversation about a trending topic in their handles and passing off a link with celebrities, increasing visitor traffic is 'moment marketing'.
As people relate with the trending topic, the brands hugely benefit from this with no investments. Some went a step further and added creativity. For instance, Dominos announced on Twitter offering Mirabai Chanu, who won a silver medal for weightlifting, lifetime free pizzas. They got into a digital activation pact later. While this was on a contract entered by the player, several people took leverage of the players' victory. In the case of PV Sindhu, many brands used her pictures to enhance their brand image. The issue with such creative posts is that sometimes you could cross the legal or ethical limits unintentionally.
Again, moment marketing isn't very uncommon in India, be it sports or any other field. However, PV Sindhu through her media partner Baseline Ventures has sent legal notices to 15 top brands for using her name and victory without her consent.
This brings all of us to the much-needed debate – Is Moment Marketing ethical?
Moment Marketing is unethical
There are several reasons and aftereffects because of which moment marketing with the use of names and copyright pictures are unethical and shouldn't be encouraged. The main reason is that no consent is obtained to do so.
Whatever be the reason, using someone's name and pictures without their consent and the committee's permission for a commercial purpose is an outright violation of rights and flouting of the International Olympic Committee's rules (IOC).
In similar lines, Kaushik Moitra, partner at law firm Bharucha & Partners was quoted saying that the right of publicity has its roots in the right of privacy – a fundamental right. Celebrities also have copyright and can restrain others from commercially exploiting it. Citing the above conditions, he emphasises that a celebrity's name, image, voice or other personal attributes cannot be exploited without their permission.
Baseline Ventures who represent PV Sindhu has sent legal notices to 15 brands including Happydent, Pan Bahar, Eureka Forbes, ICICI Bank, HDFC Bank, Vodafone Idea, UCO Bank, PNB, SBI and others. It is seeking damages worth Rs 5 crores from each of these firms. Additionally, the Advertising Standards Council of India (ASCI) has condemned the brands like Vicks and Apollo Hospitals for capitalising on the athletes' success at Olympics through moment marketing. It referred to the use of their names and other information without obtaining prior permission as a potential violation of the ASCI Code.
These brands against whom legal notices have been sent do not have a direct association with PV Sindhu. She is already endorsing 15 other brands. In which case, if other brands use her name and image, what becomes of the privileges of the endorsed and sponsored brands? According to the IOC, even those brands associated with the athlete are prevented from posting and require consent from Indian Olympic Association to do so. Logically, when even endorsed brands have not posted congratulatory messages, it is blatantly unfair of the other brands to capitalise on the moment.
Also, such endorsement deals are major revenue streams for celebrities and personalities. The attributes of the celebrity are limited to the use of only endorsers. When this is used by everyone, the celebrities' commercial impact and deals may be affected. Therefore, they are not just likely to lose the opportunity to avail monetary benefits but are also at the risk of forgoing existing contracts and deals.
Fact is PV Sindhu isn't all alone. Several sports firms have come forward claiming the same has been done to their athletes and have asked if they could join the Baseline Ventures in this battle and take action against all these brands.
Moment Marketing is not unethical
So moment marketing is unethical, you ask? Maybe not. It is still debatable. Good or bad; right or wrong; ethical or unethical – There is always a thin line that separates these extreme binaries. The problem always arises when this line gets blurred. The case of moment marketing is no different.
This is why you cannot completely declare that moment marketing is unethical. In fact, moment marketing has several ethical methods and is needed for both brands and celebrities.
Think of it this way. For sports that aren't very famous, a small feat of achievement in the international arena will help gain momentum. But, it may not last long. Imagine that brands take up this trending topic and make conversations. Then, the player, as well as the sport, will be more widely spoken about. It makes the moment last longer than it could do so before. This way, the sport, player, celebrity, movie or any trending topic gets more fame and recognition. By making conversations, the brand increases its visitors as well.
Having said that, there is always a cautionary unwritten rule that brands should keep in mind. Yes, it is the thin line we were speaking about earlier.
For example, Amul has been doing this for a long time. Unarguably, we all love their ads too. In the case of the Olympics, they have tied up with Indian Olympics Association. Even otherwise, their works are illustrations and wordplays that prioritise the celebration of all victories. Similarly, experts say a congratulations post with the logo of the brand is not wrong. If you ask where this goes wrong, it is when the brands prioritise their brand over the celebration of the victory.
We will understand this through two 'moment marketing' posts congratulating the victory of Mirabai Chanu.
Here the brand has creatively used its biscuits to represent Mirabai Chanu's victory. However, the brand image overpowers the victory, and you are left confused about what they are celebrating, is it their brand or her victory?
This brand has also used 'moment marketing', however, you could observe that the victory of Mirabai Chanu is prioritised over the brand's image.
While celebrating a moment and striking a conversation about it in your brand's handle is simply moment marketing, sometimes brands overdo it and make it all about themselves. This is where celebration becomes commercialisation.
Sandeep Goyal, brand expert and MD of ad agency Rediffusion opines that not all celebrations should be seen for commercial motives. He emphasizes that a certain amount of sportsmanship should be seen in such scenarios as well.
Global CCO of Nihilent & Hypercollective KV Sridhar said that if no derogatory comments and no copyrighted images are used, provided it is published with good intent, then there should be no problem in using such creatives.
Several professionals in the field of advertising have a piece of advice for both the brands and the celebrities. They suggest that brands don't exploit celebrities' victories for personal and commercial reach. On the other hand, they request the celebrities to not always look at advertisers with suspicion. Experts support 'moment marketing' tactics and say the best way is to get permission or consent before doing it.
---
🕵️ BEYOND ECHO CHAMBERS
For the Right:
Kashmir: Two Years On, the Judiciary is Standing Over the Bonfire of Constitutionalism
For the Left:
India's textbooks were written with Nehru in mind. It rejected the past
---
🏴 STATE OF THE STATES
Marriage contract frauds (Punjab) – Here's one case of cheating that has reigned in Punjab for years now – marriage contract frauds. Sounds silly? No, every year thousands of young Punjabis get trapped by such contracts. Thus far, there have been 2,248 cases filed under this category in 2021 alone. These contracts ensure that a male and a female enter the marriage institution, after which one of them goes abroad for higher education. This person has to complete their education using their partner's money and apply for a spouse visa to take them abroad. But once the student lands in another country, they cheat their partner and file for divorce. This is happening in the state that annually sends off nearly 3 lakh students abroad. The pressure on the police keeps mounting to find solutions to stop this fraud. Will they put a stop to contract marriages completely?
Unleashing transparency (Tamil Nadu) – ₹61,320 crore. That's the total revenue deficit of Tamil Nadu in the past 10 years. The white paper released by the state Finance Minister Dr P Thiaga Rajan, revealed several statistics on the current financial condition of the state. As per the whitepaper, the previous government's public debt stood at ₹2.63 lakhs per family, while the overall debt of Tamil Nadu stood at ₹5.7 lakh crores. On his part, the Finance Minister reassures that a series of reforms are on its way to break free from the increasing debts. We hope that such transparency becomes the norm in the state.
Language problem (Jharkhand) – If there is one thing we Indians cherish very much, it's our diversity. Varied religions, cultures, languages, the list goes on. But somehow, having too much diversity seems to be problematic in the instant case. See what's happening in Jharkhand. The government has decided to drop Hindi and Sanskrit from the main languages paper category in Grade 3 and 4 government jobs. But they have retained Urdu as a medium. The government says this new recruitment policy is in the favour of locals and minorities. But the opposition protested that the policy is discriminatory. The ruling party shot back that it was the opposition who had declared Urdu as the second state language of Jharkhand. Hold on, is this issue still about language diversity? Maybe, maybe not.
Milkmen fund (Assam) – Heard of the saying 'Alone we can do so little, together we can do so much'? Bringing this proverb to life, 2000 Assam milkmen have come forward to donate part of their income to a higher secondary school. This school has not received any government funding. To ease the school management, the milkmen of a cooperative society have decided to donate 15 paise per litre of milk sold. Through this initiative, they have given Rs.1 lakh so far. With more such funds up the sleeve, we hope the school runs efficiently and benefits several students.
Much needed initiative (Goa) – When too much information is flooding the internet, we sometimes miss out on stellar opportunities. It is because of this that we are not able to make the most of the government schemes and services. To solve this problem, the government launched an online service called 'Know Your Scheme' under its official website. This initiative would untangle the hassles of finding the right information on beneficiary schemes. One needs to feed in their personal, educational and socioeconomic data on the platform. That's the end of the work as the system will then auto access your data and display the schemes that would be of help to you. A one-stop portal to know all our government schemes is the fantasy we have been dreaming of.
---
🔢 KEY NUMBER
$1.9 billion – EdTech funding during Jan – Aug 2021. This makes EdTech one among the top three funded sectors in India. 76% of the funding has been pocketed by Byju's and Unacademy. Well, with online education running the show, no wonder online ed-startups are ruling it.