January 26, 2023
Good morning. In today's either/view, we discuss whether Gram Panchayats represent true autonomous self-governance. We also look at the disaster management award for Mizoram, among other news.
Note: Our team is taking a break today on account of Republic Day. So we won't be publishing the newsletter tomorrow. See you on Saturday!
---
📰

FEATURE STORY
Panchayats and self-governance in India: Is there true autonomy?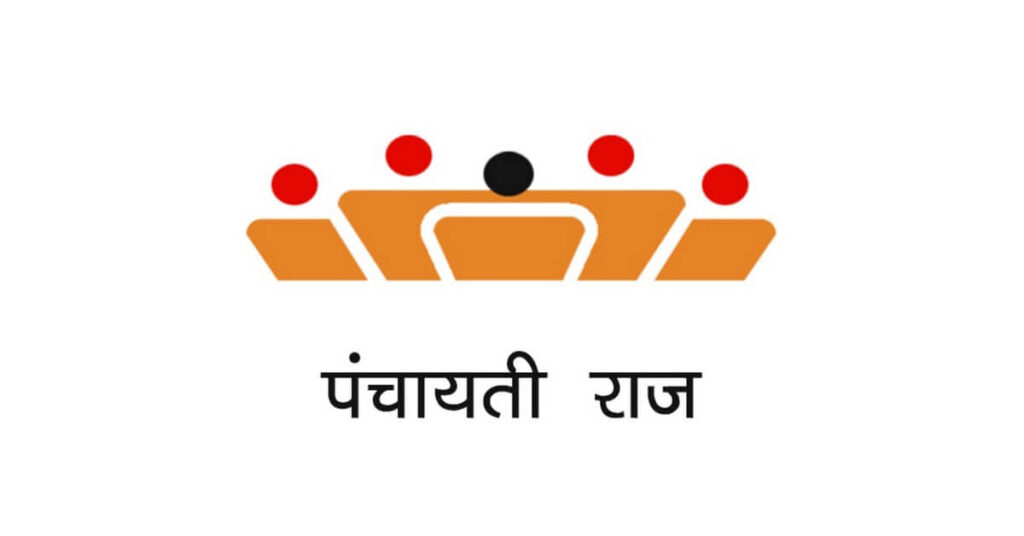 All politics is local, as the saying goes. The gram panchayat is a pillar of local self-government and governance. While the Centre and states get much of the attention and limelight, panchayats are often where locals, particularly in rural areas and villages, can participate in government.
An important aspect of panchayats is autonomy. They have constitutional status thanks to amendments. But are they truly autonomous? Local government bodies help implement policies at the granular level. However, there has been criticism of them being handcuffed in various aspects.
Context
The concept of local self-governance goes back to colonial India. The provisional Governor General of India, Sir Charles Metcalfe, referred to Indian village communities as "little republics". One of the earliest municipal corporations formed was in Madras in 1687. The Madras Municipal Corporation was tasked with levying taxes. As its activities expanded, so did its taxation power.
In 1870, there was a move to revive the traditional village panchayat system in Bengal. It was done through the 1870 Bengal Chowkidari Act. District magistrates could set up panchayats with nominated workers in the villages. Fast forward to 1906, the Indian National Congress stressed self-government as a political goal for the year ahead. A report from the Royal Commission on Decentralization released in 1909 recognised the importance of panchayats.
Gandhi wanted village panchayats to be the foundation of democracy in an independent India. However, the Indian constitution's first draft didn't include any provisions for panchayats. Later, in 1948, thanks to the efforts of Gandhian Shri K Santhanam, an amendment was passed in Part IV to include village panchayats.
Discussions on village panchayats continued, and in 1957 there was a breakthrough. A report from the Team for the Study of Community Development Projects and National Extension Service stated the need for an agency at the village level to represent the community and provide leadership and guidance to implement development schemes. It was then the term 'Panchayat Raj' gained prominence.
Prime Minister Rajiv Gandhi took a big step forward and lobbied for a representative administration. He wanted the panchayat raj to be given constitutional sanction and sanctity. In 1992, the Lok Sabha and Rajya Sabha passed the 72nd (Panchayats) and 73rd (Nagarpalikas) Constitution Amendment Bills.
April 24 is National Panchayati Raj Day and is marked by raising awareness on panchayats and gram sabhas. With decades gone by since the panchayat raj system was fully implemented, does it remain a truly autonomous entity? Has the system presented people with a true sense of self-governance and participation?
VIEW: It's a success story
Broadly speaking, gram panchayats and the panchayat raj system, in general, have resulted in increased political representation at the grassroots level. It's an excellent platform for local governance, especially in a crisis. In 2020, the Odisha government delegated sarpanches with the power of district collectors within their jurisdictions. It was done to help contain the Covid-19 spread. It's an example of the democratic decentralisation of power for effective governance.
In politics, representation is always discussed. Reservations for women in panchayat raj institutions (PRIs) have been successful. The 33% reservation for women in PRIs is often cited as a reason for reservations in State legislatures and Parliament. Thanks to the reservation, women's political participation in local self-government increased. The results? Take West Bengal as an example. Between 1981 and 2001, there was a fall in infant mortality rates and an increase in women's literacy.
The formation of lakhs of gram panchayats and Zilla panchayats shows the reach of decentralised governance in the country. These local bodies have regular elections, which in most cases, are free and fair. Despite some instances of violence, they are basically local law and order issues. While local self-governance has a long way to go in India, there are visible signs of change thanks to the decentralised power structure that local bodies enjoy.
COUNTERVIEW: It's not necessarily a rosy picture
Assessing the performance and level of independence that gram panchayats enjoy is a tricky proposition. It differs from state to state, and the goalposts are constantly shifting. The goal of local bodies is to provide better governance. On that front, it's not necessarily been a success. The 73rd amendment introduced local governing bodies. However, it didn't require the implementation of those bodies, only their creation.
The fault was in the amendment itself. The transfer of functions like education and health wasn't mandated. It left it to the state legislatures. That's not a guarantee of true autonomy. There hasn't been much devolution of authority and functions. What has happened is that state authorities exercise control and carry out certain tasks. A 2015-16 report from the Ministry of Panchayati Raj showed real devolution was still a distant dream.
Another point to be noted on autonomy is the financial state of local bodies. Gram panchayats remain dependent on grants from the state and Centre. Access to this money often depends on political and bureaucratic connections. Several sarpanches have alleged the failure of state governments to release funds in time. It forces officials to use their own money or borrow large amounts to complete activities. In Telangana, the suicide of one local official due to indebtedness has highlighted the mirage of any level of autonomy.
Reference Links:
What is your opinion on this?
(Only subscribers can participate in polls)
a) Gram panchayats represent true autonomous self-governance.
b) Gram panchayats don't represent true autonomous self-governance.
---
🕵️ BEYOND ECHO CHAMBERS
For the Right:
Core tenet: People form the basic structure of India's polity
For the Left:
Modi govt right to take diplomacy beyond Delhi—People's G20 with selfies, Naga festival
---
🇮🇳 STATE OF THE STATES
India invites Pakistan's FM (Delhi) – A few days after Pakistan's PM Shehbaz Sharif called for "serious and sincere talks" with India, External Affairs Minister S Jaishankar has invited Islamabad to join the Shanghai Cooperation Organisation (SCO) foreign ministers meeting in Goa. If Pakistan accepts, it will mark the first of such visits in almost 12 years. Hina R Khar was the last Pakistani foreign affairs minister to visit India in 2011.
Why it matters: India's invitation is significant because of the sinking dialogue and record low of bilateral relations that have defined the neighbours' relationship in the last 8 years. This move is in light of India's 'Neighbourhood First Policy' to resolve issues peacefully and bilaterally. Such an exchange was deemed nearly impossible during ex-PM Imran Khan's government.
Father-son duo quit BJP (Odisha) – The state's former CM Giridhar Gamang and son Shishir Gamang resigned from the BJP. Girisgar says that he was unable to perform his moral, social, and political duties for the people of Odisha during his time with the BJP and did not wish to tolerate humiliation. Gamang Sr was a 9-time Congress MP before he defected to the BJP in 2015.
Why it matters: The duo have been vocal about the BJP's leadership problem in Odisha, with Shishir having said that the party hasn't found a strong leader yet. Union Minister Dharmendra Pradhan remained reticent even in light of an unnamed minister preventing others from strengthening party work. After the duo met BRS supremo and Telangana CM K Chandrasekhar Rao, who offered Giridhar BRS charge in Odisha, speculations had been rife about the Gamangs' exit.
Disaster Management Award (Mizoram) – The Lunglei Fire Station, along with Odisha State Disaster Management Authority (OSDMA), are set to receive the Subhash Chandra Bose Aapda Prabandhan Puraskar Award for excellent disaster management in the institutional category. Announced every year on Bose's birth anniversary, the institutional category award contains a cash prize of ₹51 lakhs and a certificate.
Why it matters: In 2021, the Lunglei Fire Station effectively responded to a massive forest fire that spread from uninhabited forest areas on the outskirts of Lunglei town to more than 10 village council areas. The fire station personnel worked with civilians to ensure that there was no damage to life and property and to limit the wildfire's rampage.
Sunni groups unite (Kerala) – The 10th State conference of the Kerala Nadvathul Mujahideen (KNM) held in Kozhikode has made friends out of foes. Renowned Sunni groups led by Syed Jiffri Muthukoya Thangal of the EK Sunni faction and Kanthapuram A P Aboobacker Musliar of the AP Sunni faction have united against the Mujahid movement.
Why it matters: The two Sunni factions account for two-thirds of Kerala's Muslim population. Musliar has pioneered the campaign against Mujahid ideals and is the state's most respected Islamic leader. The dynamic between the previously warring groups changed when Thangal assumed leadership of the EK faction, whose orthodoxy appealed to Musliar. In an 'ideology conference,' the EK faction censured the Mujahideens' ideals.
Transpeople's police recruitment (Maharashtra) – As per the directions of the Bombay High Court, the Maharashtra Police is looking at rules framed by Tamil Nadu, Karnataka and Bihar for formulating the criteria for recruiting transgender people. It is also looking at rulings of the Supreme Court and HC, United Nations guidelines, and other countries. The government has created a committee, led by Director General Sanjay Kumar, to furnish the criterion for physical tests by January 30. Transgender women will be judged on their height, while transgender men's selection will be based on height, weight, and chest measurement.
Why it matters: The recruitment drive for transgender persons was made possible by Arya Pujari, a trans woman's petition to the Maharashtra Administrative Tribunal. Pujari had tried to apply thrice to the recruitment of police constables but couldn't due to the unavailability of a third-gender option. They reveal that so far, nobody has approached stakeholders within the trans community for suggestions.
---
🔢 KEY NUMBER
1 – Indian pacer Mohammad Siraj's rank in the ICC rankings for ODI bowlers. Siraj bested New Zealand's Trent Boult and Australia seamer Josh Hazlewood in his move to the top.