August 25, 2021
either/view ⚖️
Representation quagmire
To: either/view subscribers
---
Good morning. Booking vaccine slots has been a very tiring task. No more worries. All you have to do now is send a 'Book Slot' message on WhatsApp.
WhatsApp now allows you to book vaccine slots in the nearest vaccination centre. You can now use the 'MyGov Corona Helpdesk chatbot' on WhatsApp and simply send a 'Book Slot' message to the WhatsApp number – +91 9013151515.  Here is how you can book the slot – Step by step method.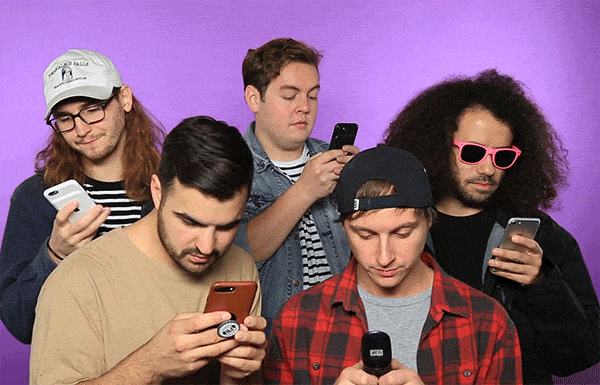 ---
📰

FEATURE STORY
Population-based Political Representation in Lok Sabha – Fair or Unfair?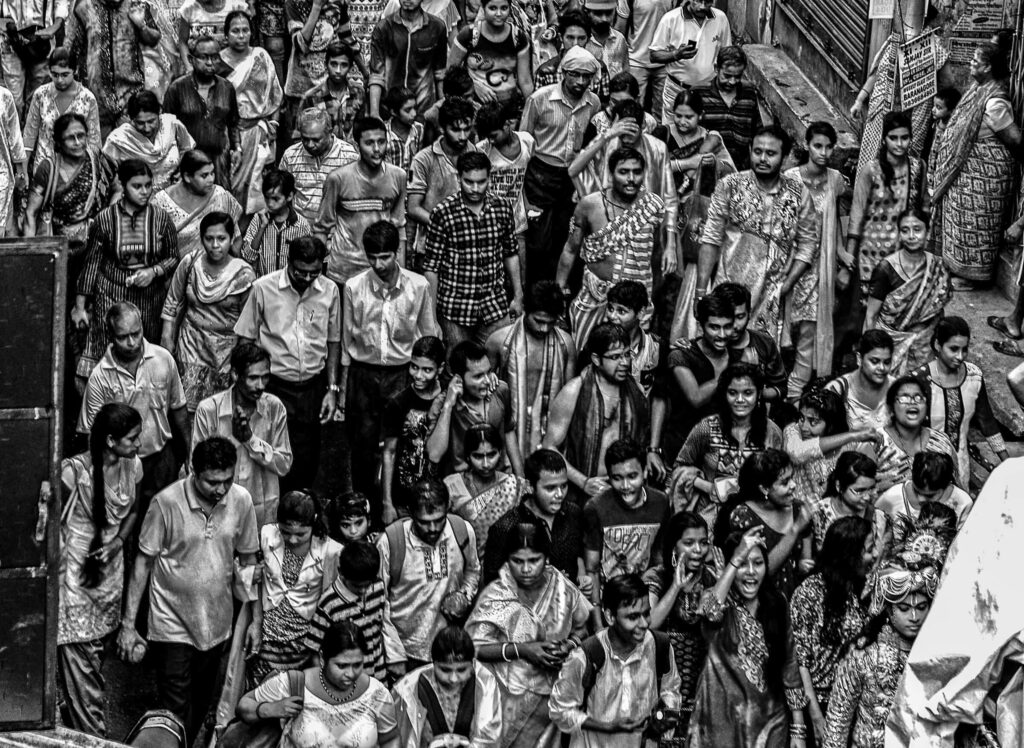 As we all know, population control is necessary for a better future and better use of the available natural resources. States and Union Territories have been driving different schemes to ensure that they reduce their population. That being said, what if a reduced population will reduce your state's representation in Parliament?
Legally, each state should receive seats in Lok Sabha in proportion to its population. So, if the population is reduced, then the number of Members of Parliament (MPs) representing the state will also be reduced. However, a recent Madras High Court judgement has called this unfair and unreasonable.
Context
India encouraged its states to increase family planning policies and implement birth control. So, states and UTs planned and implemented various schemes to reduce the population in their territory. But what they did not know was that it could affect them in a different way.
As per the Constitution of India, political representation in Parliament is decided based on the population of each state. According to Article 81 of the Constitution, proportional representation on the basis of population is necessary. This should be regulated after every census.
So, the states that managed to reduce population lost a few of their Lok Sabha seats. Those states which had more population were given additional seats in the Parliament, to ensure equal representation of their increasing population.
The states with a reduced population have alleged that they have been punished for controlling the population. Recently, the Madras High Court also called this unfair and said that population control cannot be a factor to decide on the number of political representatives from states in the Parliament.
Population-based Lok Sabha seats for states is fair
True enough, it looks like population-based seat allocation is empowering states that have not reduced their population rise. But we need to understand that this was why Indira Gandhi froze the reallocation process during the emergency period.
During the Emergency, the then Prime Minister Indira Gandhi suspended the revision of seats until after the 2001 Census. She wanted to encourage family planning policies. This way, she ensured that the states who succeed in it do not have to face loss of representation. The governments have been waiting since then for an equal reduction in population across the states in India.
The practice of population-based representation is fair. Here is why.
Article 81 of the Constitution makes it clear that the seats of the states in Lok Sabha should be allocated in proportion to the population of the state. This is to ensure that every state is equally represented. So, legally this move is fair and square.
Let's put it in a different way. In India, there are 543 Members of Parliament (MPs). The population of the country is nearly 140 crores. So simple mathematics tells us that on average one MP is representing at least 25 lakh people. The population is not equally distributed across states. So, if we do not reduce the number of MPs in a state when there is a reduction in population, then it will affect the state with a larger population.
In numbers, a News18 article states that there are instances where the average number of voters per seat is close to 30 lakh while for other states, it's less than 20 lakh. This means that while one MP represents close to 30 lakh people in a country, another MP represents only close to 20 lakh people. This will affect effective governance. So, the allocation of seats based on population ensures equality and fair justice.
Over and under-representation has been a problem in the Parliament. As per 2011 population data, Uttar Pradesh needed additional 7 more seats and Tamil Nadu should have had 7 fewer seats. As per the Constitution, the ratio between the number of seats and the population in the states should possibly be the same across all states. Imagine that the population of the two states is 4 and 6 respectively. Its political representation is 2 and 3. Therefore, while the population or the representation might look unequal on the first impression, their ratio 4/2 and 6/3 will be 2, equal-equal.
Unfair to have population-based Lok Sabha seats for states
While population-based representation ensures equality at one level, was it fair for states to lose representation because they controlled the population?
For instance, the Tamil Nadu government implemented family planning and reduced its population in the 1960s. What did it get for successfully controlling the population? Reduction of two MP seats in the Parliament from 41 to 39. Tamil Nadu is not alone in this struggle. Two Andhra Pradesh seats were also removed. States who managed to reduce their population have faced similar issues.
The Madras High Court was consulting another petition when it found that this process was unfair and unreasonable to the states who have worked hard to keep their population under check. Additionally, it questioned the Centre why states that failed to implement successful birth control should get more seats in the Parliament? Come to think of it, you might as well agree that this would actually encourage such states to not control their population.
Monetarily, each state derives benefits from the number of MPs representing it in the Lok Sabha. The HC says that approximately a state gets ₹200 crores for each MP seat. This way, with 2 MP seats gone, Tamil Nadu has been affected financially as well. Keeping this in mind, the court has ordered the Centre to give ₹5600 crores to the state, for 14 general elections since 1967.
The Court also noted that monetary compensation or extra seats in Rajya Sabha should be allocated for states facing a loss of political representation. It also told the Centre that Tamil Nadu's seats should be frozen at the current number of seats or be increased to 41.
The Court has asked the government to amend Article 81 in the Constitution so as to freeze the number of seats in the Parliament for respective states without changing it according to the population. If you are wondering what difference 2 seats from each of the states make, remember what the bench emphasised – 'Every vote matters'.
In 1999, the BJP coalition government led by Atal Bihari Vajpayee had failed to win a no-confidence motion just by one seat. They got 269 responses for 'Yes' and 270 for 'No'. So, a single vote can make or break the Central government in India.
In a report by IndiaSpend, it was also noted that 33% of Lok Sabha strength will be from Uttar Pradesh, Bihar and West Bengal in 2026. Such huge domination might not ensure equality in the Lower House of the Parliament and could influence the decisions taken.
It is also said that there are plans to increase the number of seats from 543 to 1000, given the increase in population over the past six decades. Increasing the number of seats have been positively viewed in the past. And experts suggest that such an increase will result in states like Tamil Nadu not losing much of their seats.
---
🕵️ BEYOND ECHO CHAMBERS
For the Right:
What Indian lawmaking needs: More scrutiny, less speed
For the Left:
Why the Trinamool Congress is on a transformation trip
---
🏴 STATE OF THE STATES
Controversial wishes (Rajasthan) – As we celebrated the beautiful brother-sister bond on Raksha Bandhan last weekend, a government official sent out a controversial greeting letter. On account of Raksha Bandhan, Dilip Singh Prajapati appealed to Rajasthan's women to voluntarily relinquish their land rights. This appeal has definitely not gone down well with women rights activists who claim that the letter reeks of sexism. However, the Tehsildar says that his intention was not to attack women. By asking women to willingly relinquish their rights, he only meant to remind them that they have the power to do so. Which do you think the activists had a problem with – his words or his intent?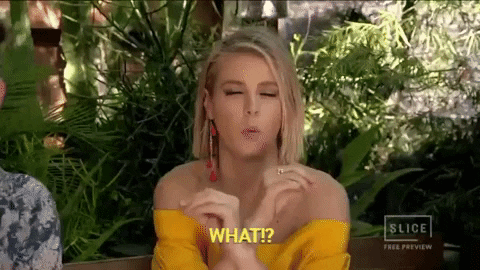 Who is the right Mahabali? (Kerala) – Mahabali is the mythical king who is expected to visit Kerala on every Onam. He's like the Malayali's Santa Claus. But that's the problem. Young cartoonist Sabari Venu has voiced out that artists have misrepresented Mahabali as a fair-skinned and plump character. He thinks it dissociates people from the Mahabali they have heard of as children. This version of the Asura king also wears a poonool, thereby classifying him as a Brahmin. But per history, Mahabali stood strictly against the caste system. For three years now, Sabari has been recreating the image of Mahabali to make the king look like a Malayali. Is this a victory for right representation?
Mission-mode (Tripura) –  Applying for and processing documents in government departments have always been very complex. To make this simple, sensitive and transparent, the Tripura state government is installing e-office infrastructure. So far, 18 departments have implemented this project. Through this project, two measures are being undertaken. Firstly, important services are now offered through online mode. People can apply for income or marriage certificates digitally. Secondly, government offices, Panchayats and village committees are being connected with high speed internet connections. Everything is moving digital in today's world and such digital infrastructure developments are the need of the hour.
Waiting in anticipation (West Bengal) – As we continue to battle against the pandemic, West Bengal has achieved two milestones in this regard. It is the first time the state has vaccinated more than 5 lakh people in a single day. They have also successfully crossed the 1 crore mark for the second dose vaccination. While this is news enough to celebrate the fight against COVID-19, the state has more to offer. Anticipating the impending third wave, West Bengal has increased the number of childcare beds in hospitals. They have prepared hospitals to look after child patients as the third wave might affect children equally. While the healthcare segment is doing its best, let's continue to take precautions and stay as safe as we can.
Troubled commuters (Maharashtra) – The state's double-jab rule has been lauded and opposed equally. As per these rules, only those who have received double vaccination can board the local trains. However, this does not apply to healthcare and frontline workers. Stats show that only 72% of essential workers in Mumbai and 50% in Thane have been fully vaccinated. So the other train passengers are afraid they might contract the virus from the partially vaccinated essential workers. But if they were stopped from travelling on affordable trains, essential services might see a downtrend in the state. What is your take in this dilemma?
---
🔢 KEY NUMBER
₹6 lakh crore – Value of the assets expected to be monetised under the 'National Monetisation Pipeline' scheme. By leasing state-owned infra assets to private firms, the government aims to raise ₹88,000 crore by this year and a total of ₹6 lakh crore at the end of four years.