March 30, 2022
Good morning. In today's either/view, we discuss whether the PVR-INOX merger will be enough to stave off competition from OTT platforms. We also look at Assam's move to repeal obsolete laws, among other news.
---
📰

FEATURE STORY
PVR-INOX merger: Will it revive the theatre experience?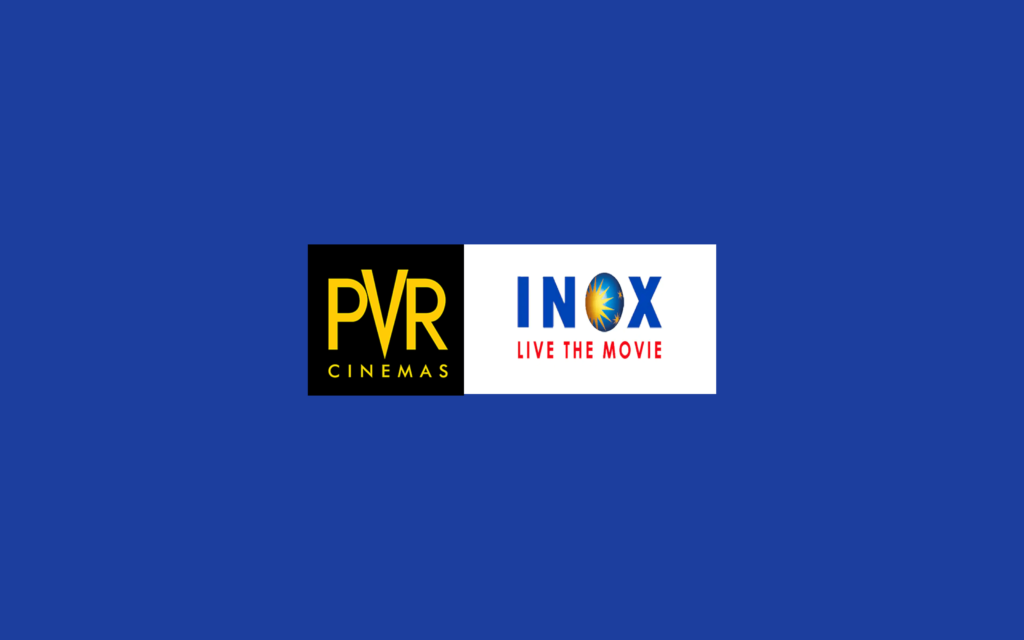 Going to the movies is a favourite pastime for millions. Once the pandemic set in, things changed. We had to watch movies in the comfort of homes on much smaller screens. Depending on who you ask, this was a welcome change or one that could permanently destroy the theatrical experience, which many consider vital and sacred.
In India, like in other countries, theatres shut down during the pandemic, and over the past two years, it's been stopped and started as we've dealt with the second and third waves. The recent news about PVR Limited (PVR) merging with INOX Leisure Limited (INOX) could be the shot in the arm that this sector needed as many sounded the death knell for the big screen experience. Or do the OTT streamers still have a role to play?
Context
1,500 – that's the number of screens the new company "PVR INOX" aims to have in due course. The goal seems to have been simple – take back the market share ceded to OTT platforms over the past couple of years.
PVR's journey began as a joint venture between Priya Exhibitors Private Limited and Village Roadshow Limited in 1995. Its commercial operations began in 1997. Since then, the company has grown in stature and size, partly thanks to acquisitions. In 2012, it became India's largest multiplex chain after acquiring Cinemax for ₹395 crores. In the years since, it acquired DLF Group's DT Cinemas for ₹500 crores and Chennai-based SPI Cinemas for ₹850 crores.
INOX was incorporated as a public limited company in November 1999. It commenced operations in 2002 with its first four-screen multiplex at Pune and another at Vadodara. In 2006, the company went public. While not at the level of PVR, INOX does have a couple of acquisitions under its belt. In 2006, it acquired "89 cinemas" from Calcutta Cinema Private Ltd (CCPL). In 2014, it bought Delhi-based Satyam Cineplex in a deal valued at ₹182 crores.
Let's look at an overview of the Indian movie industry to set the stage. The average movie-going audience in India is in the 10-44 age group. That's who theatres target, given relatively higher income levels in this bracket and a willingness to spend on recreation. PVR and INOX are, or rather were, the two biggest players in the country for theatrical exhibitions.
As of September 2018, they had more than 1,200 screens combined. It represented almost 45% market share. The bigger piece of that pie is PVR. According to a FICCI-Ernst & Young report, of the more than 9,500 screens in the country, more than 6,300 are single-screen cinemas. This is where regional content thrives.
Like any sector, the movie industry has and will continue to go through changes and innovations. Some of the basic ones are the ways we purchase tickets, the arrival of 3D and IMAX screens, etc. Then came the rise of over-the-top (OTT) platforms. You get the entertainment delivered directly to your home on the preferred device. All you needed was an internet connection. The sector has come a long way from Reliance Entertainments' BigFlix bursting onto the scene in 2008 to a multitude of streamers ranging from Netflix, Amazon Prime, Disney+ to smaller ones like Voot and Eros Now.
The past couple of years have been brutal for multiplexes. Last June, PVR reported a 91% decline in revenues to just ₹310 crores from more than ₹3,400 crores in FY2020. Consolidation was probably the only way out of this mess. Can it be enough to bring millions back to the cinemas, or have OTT platforms firmly planted their feet?
VIEW: Big screen cinema will bounce back
There are some basic arguments for going to the theatres and why discussions of its demise are premature. It's the communal experience that everyone loves, and it's the best way to watch a movie, especially if it's in 3D or IMAX. There's no getting that experience at home. With films like Spiderman and RRR, theatrical exclusivity ensures that audiences see those films the way the filmmakers want people to. It's the kind of cinema that's driving audience interest, and there's more of that coming.
The nature of the business is footfall, bringing in as many people as possible. Naturally, lockdowns and restrictions citing health concerns took precedence. The result for cinema halls was financial losses. However, even before the pandemic, the main source of revenue for India's film industry was multiplexes. Given the combined financial strength of both companies and the newly merged entity, PVR-INOX is well placed to combat OTT platforms.
As regional cinema continues to gain prominence, the company's plans to target tier-2 and tier-3 cities is a shrewd approach, as it's an untapped market. According to a 2017 INOX investor presentation, India had only 8 screens per million, compared to China's 16, UK's 60, and USA's 125. This means there is immense scope for growth in our country.
The near-term presents a positive picture for multiplexes. According to Karan Taurani of Elara Securities, March will see close to 35% growth at the box office. April and May will be even better given the movies in the pipeline.
COUNTERVIEW: OTT here to stay
While there's an argument to be made for big-budget spectacle on the big screen, it's not the only kind of movie being made. While they might not get as much attention, independent or 'art house' cinema has found a home on streaming platforms. For filmmakers who aren't interested in big-budget blockbusters, streamers have provided them the platform, money, and freedom to tell their stories. Even the likes of Martin Scorsese, an ardent believer in the theatrical experience, are working with Netflix and Apple.
Then there's the audience side of things. The consumer is king. Their decisions drive companies to adapt and change. Some have argued that the past couple of years has only accelerated the changes in viewing habits. It also offers consumers choice, a large one at that. There are more than 40 streaming platforms in India with a wide variety of shows and movies. For that, consumers are willing to pay. The theatrical window, i.e., the time between theatrical release and coming to a streamer has also shrunk. For example, Warner Bros decided to adopt a 45-day theatrical window.
It's undeniable that OTT platforms have disrupted the movie industry. Studies have shown how the Indian OTT market is poised for growth in the years ahead. At the end of 2021, streaming was a $1.8-2.2 billion industry, according to a CII-BCG report. It's expected to touch $13-15 billion by 2030. What OTT has on its side are increased smartphone adoption and affordable data. At the very least, OTT platforms will neatly co-exist with big multiplexes, offering consumers and creators more opportunities and choices. That can only be a good thing.
What's your opinion on this?
(Only subscribers can participate in polls)
a) PVR-INOX merger will help bring more footfall to the cinema theatres.
b) PVR-INOX merger will not help bring more footfall to the cinema theatres.
---
🕵️ BEYOND ECHO CHAMBERS
For the Right:
The MCD bill is about control over Delhi, not improving city's governance
For the Left:
Trade unions want India to walk back to dark ages of pre-1991, no wonder they've become irrelevant
---
🏴 STATE OF THE STATES
Repealing obsolete laws (Assam) – This Monday, the state government tabled 5 bills that aimed to repeal 5 obsolete laws regarding education and industry. The Education Minister Dr Ranoj Pegu introduced 4 new bills while the Industries and Commerce Minister Chandra Mohan Patowary introduced just one. All the bills were aimed to reduce citizens' compliance burden and ensure the ease of doing business for industrialists.
Why it matters: It is estimated that India currently has over 3,000 obsolete statutes, with around 300 of them based on colonial-era dogma. And these are just the Central laws. When we come to the states, several more get added. Back in 2017, the Centre introduced 2 bills that were responsible for repealing 245 obsolete laws, and we're just scratching the surface when it comes to this.
Issues with income tax (Himachal Pradesh) – The High Court issued a notice to the state government on Monday, ordering it to stop paying income tax for their ministers. Right now, the court is waiting on a response from the state. This came as a response to a petition challenging Section 6 AA of the HP Legislative Assembly (Allowances & Pension of Members) Act. It basically shifts the ministers' liability for income tax payments to the government.
Why it matters: According to the petition, the state paid ₹1,11,87,863 in income tax on behalf of its ministers and MLAs in 2017-18. In 2018-19, the state paid ₹1,79,30,873; and in 2019-20, the amount paid was ₹1,78,12,311. As per a report the petition cites, in 2018-19, the state had a loan of ₹54,299 crores as well. Apart from Himachal Pradesh, 5 other states are bearing this burden – Madhya Pradesh, Chhattisgarh, Haryana, Uttarakhand and Punjab.
One Station, One Product (Jharkhand) – The South Eastern Railway has launched a pilot project in the Balasore and Jaleswar railway stations. The aim is to make the stations a promotional tool and boost local industry. Starting on 25 March, the project will last for 15 days. Right now, Balasore will be showing off their coconut mats while Jaleswar will showcase their silver and stone jewellery.
Why it matters: The concept of this programme was pitched at the Union Budget 2022-23. According to a railway spokesperson, the project promotes the supply chain of local products, and will eventually make logistics for farmers and enterprises more efficient. Tirupati station under the South Central Railway became the first to adopt the programme. If the project is successful, more stations will be included in it.
Centre responds to protests (Gujarat) – After several protests from tribal groups, the Centre agreed to drop the Par-Tapi-Narmada river-link project proposed in the Union Budget. This decision was announced after a meeting with Union Home Minister Amit Shah, Union Finance Minister Nirmala Sitharaman, Union Water Resources Minister Gajendra Singh Shekhawat and Gujarat's tribal MPs and MLAs.
Why it matters: Due to fear of displacement, over 5,000 tribals gathered in Gandhinagar to protest the river link project. The project included 7 dams, 3 division weirs, 2 tunnels, a 395 km canal along with a network of canals, and 6 powerhouses. It would have covered Gujarat, Maharashtra and parts of Madhya Pradesh. The problem was that it would have completely submerged large portions of Gujarat's tribal belt.
Checking social boycotts (Karnataka) – The People's Union of Civil Liberties (PUCL), along with several writers and activists, wrote to the CM and Governor about the rights of non-Hindu individuals. They urged the government to ensure that there is no ban on non-Hindu traders at temples during festivals and even asked it to protest the Right to Education of Muslim students in the state.
Why it matters: Several leaders, including 2 BJP legislators, have come out against the social boycott of non-Hindus around temples. The ruling BJP government has justified it by citing a rule introduced in 2002 by Congress. The rule bars non-Hindus from leasing land, running shops, etc, from temple premises. According to the Karnataka State Roadside Vendors Federation, out of the 2.60 lakh registered street vendors, 20% are Muslims.
---
🔢 KEY NUMBER
600 – A Reserve Bank of India (RBI) Working Group on digital lending recently identified 600 illegal lending apps running in the country. This is out of 1,100 digital loan providers that function in India.