December 20, 2021
either/view ⚖️
Holy matrimony
To: either/view subscribers
---
Good morning. No one likes spam calls. India isn't immune from them. In fact, it ranks fourth with the most spammed calls in 2021, according to the Truecaller Global Spam report. India jumped from ninth place. Over 202 million spam calls were made by just one number this year. The most common spam call in India remains the one where fraudsters pretend to be a bank or digital payment service. Brazil regains the top spot in the rankings for the fourth year in a row.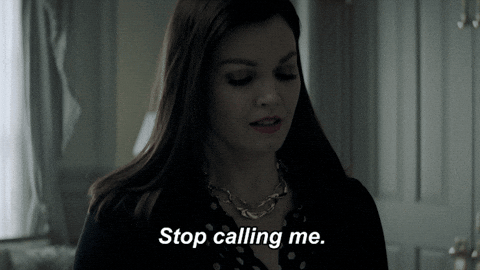 ---
📰

FEATURE STORY
Raising Minimum Marriage Age For Women – Is It The Right Move?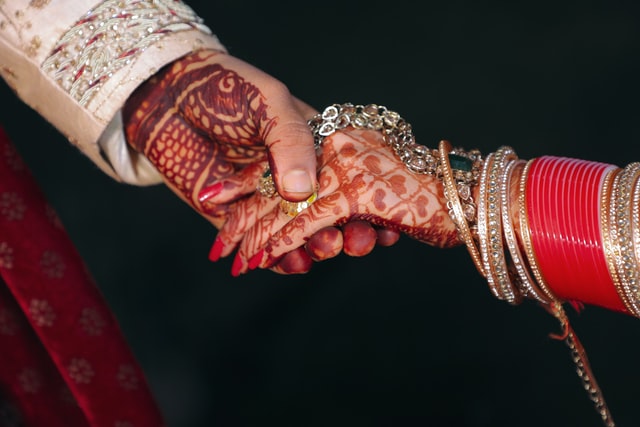 The word marriage conjures up a multitude of opinions and views in India. The entire concept or institution plays out in different ways, depending on where you live, your religious views, social strata, etc. In a country as densely populated with various religious sub-sects and castes as India, marriage can be a tricky subject to talk about, let alone legislate.
The Modi government will likely table in the current session Parliament a proposal to raise the minimum age of marriage for women from 18 to 21. This would be the same age as it is currently for men. While some have welcomed the decision, others are not so sure. Does this guarantee real autonomy for women? Or is this another form of patriarchy?
Context
In most parts of the world, child marriage was common before the industrial revolution. Different countries have set different legal ages for women to marry. However, Hindus and Muslims have their own marriage acts.
If you want to trace the history of legislation on legal marriage in India, we need to go back to 1929. This was the year that the legal marriage age for women was set at 14 as defined in the Child Marriage Restraint Act. This Act also set the legal marriage for men at 18 years.
Post-independence, the law was amended twice. The first time was in 1949 when the marriage age for women was increased to 15. The second time was in 1978 when the marriage ages for women and men was increased to 18 and 21 respectively. Now, the Union Cabinet has cleared a proposal to raise the minimum legal marriage age for women to marry to 21.
In India, there is a minimum age to combat child marriage. It is done through special legislation like the Prohibition of Child Marriage Act, 2006, and the Protection of Children from Sexual Offences Act, 2012. Child marriages are illegal but not void. A marriage can be declared void by a court if the minor party petitions the court. If the court finds that a minor was forced or coerced into marriage, the provisions of the Juvenile Justice (Care and Protection of Children) Act come into effect.
The courts have had to weigh in on this in some cases. In February, the Punjab and Haryana High Courts granted protection to a Muslim couple, a 17-year-old girl married to a 36-year-old man. The court stated that their marriage was legal under personal law. They said Muslim law prevailed in this instance.
It can help tackle societal issues
The idea to raise the minimum legal marriage age was first mooted by Prime Minister Narendra Modi in his August 2020 Independence Day speech. In June 2020, a task force was set up led by former Samata Party leader Jaya Jaitly. The panel observed that gender equity existed in other fields in this aspect except in the law on marriage.
Combating child marriage and a high infant mortality rate were two motivating factors. According to the National Family Health Survey-5, child marriages account for 23% in India. Both these issues are connected. In child marriages, girls are expected to bear a child at a young age. If they do not have access to proper nutrition and healthcare, there is a high probability that the child either dies or is born undernourished.
In terms of education, raising the age to 21 will motivate parents to get their daughters educated. The 'Beti Bachao, Beti Padhao' campaign will act as a supplement to this effort. As Ranjana Kumar from the Centre for Social Research puts it, raising the minimum age will ensure that girls can get and complete their education. It will help increase their employability and give them a better shot at being financially independent.
The RSS also welcomed the decision. They said it would empower women of all religions. Alok Kumar, international working president of the VHP, said a lower age of marriage won't be right for the physical or emotional well-being of women. He also said it would help act as a check against population explosion since women will be empowered and better equipped to make decisions about their health. Even Congress leader P Chidambaram supported the amendment but said it should only come into effect in 2023. Next year should be used to educate people on the matter, he said.
Doesn't guarantee autonomy, and policing isn't the answer to problems
This decision doesn't empower Indian women. It will affect those who choose to use their agency to marry a partner of a different caste or religion. In some Adivasi communities, marriage by elopement is common. It isn't frowned upon in that community and doesn't invite any punishment.
In some cases, especially in rural India, marriage is a livelihood strategy to escape from a violent or abusive household. In an ideal world, good work would be enough for some financial and social security. However, this isn't the case in India. Concerning employability, most women are engaged in the informal sector where the wages are low, and conditions are far from ideal. The government seems to have ignored some of the institutional and structural issues that would give women an alternative to marrying at a young age.
The proposal is consistent with other attempts by the state to govern or police relations between two persons, especially where women are concerned. Some states have passed anti-conversion laws against so-called love jihads. It is another form of imposing patriarchal norms focused on a girl's chastity.
It's also untrue to say that raising the minimum legal marriage for women will help tackle maternal mortality and undernutrition. In India, the most common reason women die during childbirth is postpartum haemorrhage or excessive blood loss. The burden of maternal mortality is not borne by all states equally. Maternal health is closely linked to other issues like public health infrastructure, poverty levels, and food security. As Amita Pitre, Lead Specialist, Gender Justice, at Oxfam India, wrote, when 18-year-olds can vote, sign contracts, and work, why can't they make decisions on marriage?
---
🕵️ BEYOND ECHO CHAMBERS
For the Right:
Summoning CEC, EC To PMO Is Outrageous
For the Left:
Story Of Ganga Expressway: How Project Languished In Files For A Decade Before Yogi Government Revived It
---
🏴 STATE OF THE STATES
Pineapple export (Tripura) – Tripura Chief Minister Biplab Kumar Deb flagged off a consignment of 40 metric tonnes of pineapples for Hamburg, Germany. The state has earned a positive reputation in the international market for sending several consignments of pineapples to other states and countries. The state has now started to export processed food also. He said the use of waterways will help in reducing the cost of commercial transport.
Draft Regional Plan 2041 (Delhi) – The National Capital Region Planning Board's (NCRPB) Draft Regional Plan 2041 proposed to limit the NCR region to a 100-km radius from Rajghat to Delhi. It is to ensure more focused and sustainable development of the region. Beyond this radius, linear corridors will be developed. The NCPRB gave its in-principal approval for the plan at a meeting on October 12. According to the plan, the revision of the NCR boundary will come into effect after notification from the Ministry of Housing and Urban Affairs.
Mistreatment of workers (Andhra Pradesh) – Workers at the Tirumala Tirupati Devasthanam (TTD) have spoken up about their mistreatment and working conditions. Since 1991, the TTD stopped employing staff on a permanent basis. Some of them only survive on doles by devotees. Given it is regarded as the world's richest temple, the state of affairs is dismal and goes against its slogan of protecting dharma.
Protecting migrant workers (Jharkhand) – The Jharkhand government launched a first-of-its-kind Safe and Responsible Migration Initiative (SRMI) to protect the rights of migrant workers and families. A directive has been issued to all districts to set up a corpus fund to help migrants who might be in other states and cities. The e-shram portal will be used to register migrant workers to better help with aid. The new policy will help provide increased social security and welfare coverage and create awareness among migrants.
Shale gas production (Rajasthan) – Vedanta Chairman Anil Agarwal said the group is ready to invest ₹40,000 crores to expand the production capacity of Hindustan Zinc and Cairn India. The priority will be to produce shale gas in the state in nine months. He said Rajasthan has the largest potential for shale gas, calling it the second Texas in the world. He also said the state has the potential to help drive the overall economic growth of the country, given its abundant natural resources.
---
🔢 KEY NUMBER
₹202 crores – The fine imposed by the Competition Commission of India (CCI) on Amazon. The e-commerce giant is accused of making false statements while seeking regulatory approval to acquire Future Coupons Private Limited.