December 21, 2022
Good morning. In today's either/view, we discuss the prospects of Reliance in the FMCG sector. We also look at the new rules for conversion of religion in Haryana, among other news.
---
📰

FEATURE STORY
Reliance enters the FMCG segment – What are its prospects?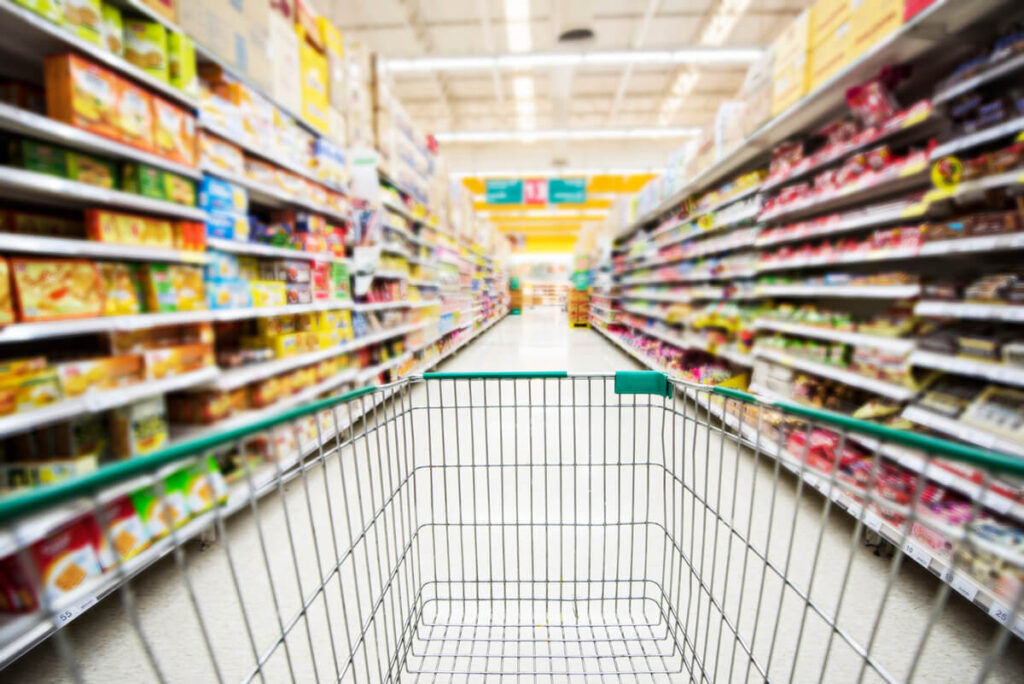 The pandemic's effect on consumer spending behaviour and patterns is a fascinating thesis. Did they continue to buy the same things they usually do? Did they try new brands? Whatever the answers are to those questions, it was mostly done online as restrictions dictated. As they eased, people began going back to their routines. What does the monthly grocery shopping look like now? Is it the same?
In India, Reliance is looking to make space for itself on store shelves by entering the (FMCG) market. It's certainly a crowded market, but can Reliance squeeze in? Will they dominate? Is there enough space for a new player?
Context
First, some basics and big-picture stuff. Fast-Moving Consumer Goods (FMCG), also known as consumer packaged goods (CPG), consist of household goods, packaged goods, consumer staples, etc. The FMCG market is the fourth largest sector in India. Household and personal care products account for 50% of FMCG sales in India.
There are a couple of reasons why the FMCG sector continues to grow in India. Population growth is arguably the biggest factor. With that has come a growing middle class, more than the population of the US. Then there's the young population of India. They're becoming more consumerist. Taking the overall revenue generated by the FMCG segment, urban India contributes around 55%.
The market is set to boom in the years ahead. The global FMCG market is expected to reach $310.5 billion between 2022 and 2026. This will largely be driven by spending on food. In India, the FMCG sector's value increased by 16% in 2021. CRISIL stated it could grow by double digits in 2022. Digitisation and technology will likely contribute to this growth.
When it comes to the players in the segment, the big ones are Johnson & Johnson, Himalaya, Hindustan Unilever, ITC, and Tata. While these have a solid footing in the market, they face some competition from companies selling goods directly to consumers (D2C). Not wanting to miss the party, Reliance has decided to jump in.
Independence – it's what Reliance has named its indigenous brand to compete with the likes of Tata, Nestle, etc. They'll sell made-in-India consumer goods ranging from processed foods to daily products. The name says it all, and the company wants to provide "truly Indian solutions for real Indian problems", as Isha Ambani, director of Reliance Retail Ventures, stated.
Reliance is no doubt a behemoth. Can it succeed in a highly competitive and evolving market segment? Will brand recognition be enough?
VIEW: Got what it takes to succeed
Reliance, it seems, is looking to prove any doubters wrong. With Reliance Jio, it certainly did in the telecom segment. They've got brand recognition. Reliance is known worldwide for its various businesses, even more so in India. The company couldn't ask for a better advertising platform for its brand than Jio. The competition doesn't have that built-in. It gives Reliance control over retail and a communication channel.
Reliance's history was business-to-business (B2B). Now, they've earned the trust of millions through their ventures across sectors. When it comes to making money, making a profit, supply chains matter. The company's got that covered, having established that over the years. This will allow the company to quickly penetrate the market, something other companies might take some time to do.
Another point in favour of Reliance is its business model. Apart from its own brands, it has expanded through acquisitions and stores. In September, it acquired Campa from Delhi-based Pure Drinks Group for ₹22 crores. It also bought Sosyo from Surat-based Hajoori. These were bargain buys per analysts. In the past year, it has opened more than 2,500 stores to serve 200 million customers. That's a large consumer base to start from.
COUNTERVIEW: Established competition and market challenges
There's no doubting Reliance's financial and logistical resources. But the FMCG segment is highly competitive. Companies are fighting for space on store shelves and in people's homes. Brand loyalty shouldn't be underestimated or discounted, especially in the FMCG segment. Reliance's entry will increase competition as its aggressive marketing push will force others to act.
Speaking of brand loyalty, it'll be tough for Reliance to win over customers by only offering cheap alternatives. With this big of a market, a price war may not be the right strategy. Apart from big companies, there might be smaller startups that could carve out a niche. In the initial stages, Reliance could face an uphill climb with the big companies having an established presence and trust with consumers.
Then there's the immediate and medium-term economic outlook. No sector is immune from it. A Nielsen report showed the sector's volume growth contracting by 4.1% year-on-year. Demand investment in rural areas isn't as buoyant as companies would like it to be. Combined with sustained commodity inflation, it's a tricky environment.
Reference Links:
What is your opinion on this?
(Only subscribers can participate in polls)
a) Reliance will succeed with its entry into the FMCG market.
b) Reliance will struggle with its entry into the FMCG market.
---
🕵️ BEYOND ECHO CHAMBERS
For the Right:
Indian Politics In 2023: Will BJP's 2022 Report Card Alter Its Plans For Future?
For the Left:
Congress must take time out to think
---
🇮🇳 STATE OF THE STATES
New rules for conversion (Haryana) – According to the Haryana Prevention of Unlawful Conversion of Religion Rules, 2022, a person wishing to convert must state in an application to the District Magistrate if he is a member of a Scheduled Caste or Scheduled Tribe, his occupation, income, address, and reasons for conversion.
Why it matters: A person must declare before converting that they are doing so of their own free will and without any force, coercion, undue influence, or allurement under Section 9 of the Haryana Prevention of Unlawful Conversion of Religion Act, 2022.
Bairabi-Sairang rail project (Mizoram) – The country's Northeastern state of Mizoram will soon be connected to the rest of the country by the Bairabi-Sairang New Line Railway Project. With its completion, the state and the region's tourism and socioeconomic development will receive a much-needed boost.
Why it matters: According to Sabyasachi De, Chief Public Relations Officer (PRO) of Northeast Frontier Railway, when the project is completed, it will usher in a new era of communication and commerce in the country's northeast, particularly in Mizoram. The goal of the Bairabi-Sairang project is to build 51.38 kilometres of new railroad tracks in Northeast India.
New PG doctors' placement policy (Odisha) – In order to ensure transparency in the placement of PG doctors and the fulfilment of their bond conditions, the state government has decided to implement a new policy. As per the policy, the doctors' posting locations will be determined through online counselling based on their NEET scores. A direct candidate merit list and an in-service candidate merit list will each be compiled separately.
Why it matters: In accordance with the DMET's instruction, the dean and principals will deploy the PG doctors assigned to them in peripheral medical colleges for a period of six months. In order to regulate the deployment, database, and certification of post-PG doctors, a specialized cell will operate in the DMET office.
'Mobile squad' project (Maharashtra) -The Maharashtra government approved a pilot project on Monday to integrate homeless children into the mainstream and provide them with a good education. For the first six months, the "mobile squad" project, which will include a special child-friendly bus, will be made available in the cities of Pune, Nashik, Mumbai, Mumbai's suburbs, Thane, and Nagpur.
Why it matters: During the day, the mobile squad will travel around the city in a child-friendly bus or van with a sign that reads, "Women and Child Development Department," and it will identify children who are homeless. It will pick up the kids from the streets, provide them with counselling, food, and clothing, and point them in the direction of the appropriate schools.
Lowest slum households (Kerala) – Compared to many other states, Kerala has the lowest number of urban households living in slums. Gujarat has 3.45 lakh households, Uttar Pradesh 10.66 lakh, Maharashtra 24.99 lakh, Madhya Pradesh 11.17 lakh, and Karnataka 7.07 lakh, compared to Kerala's 45,417 slum-dwelling households.
Why it matters: States and union territories are implementing housing schemes for the urban poor, especially slum inhabitants, into action. With the help of the Central government, the Union Ministry of Housing and Urban Affairs supports these schemes.
---
🔢 KEY NUMBER
58% – According to a report written by economist Jean Dreze, attendance of students in Jharkhand schools fell to 68% at the primary level and to 58% at the upper primary level following the pandemic.