March 11, 2021
either/view ⚖️
Luxury Bus and Bribes
To: either/view subscribers
---
Good afternoon. Here's a bit of news with a happy ending. Geeta, a 29-year-old deaf and dumb Indian woman, finally reunited with her birth mother Meena in Maharashtra and realized that her original name was Radha Waghmare. And the amazing part: Geeta had mistakenly crossed over to Pakistan in the Samjhauta Express when she was around 11-12 years and had lived there until 2015. Former External Affairs Minister Sushma Swaraj had facilitated Geeta's return to India in 2015. Real life Bajrangi Bhaijaan moment!
Feature Story

📰
Scania Luxury Bus Row: Nitin Gadkari denies allegations
An investigation by three media outlets – India's Confluence Media, Sweden's SVT and Germany's ZDF – found that bribes were paid by Scania to win bus contracts in seven Indian states between 2013 and 2016. The company conducted an internal investigation and found instances of misconduct in its Indian operations. One of the allegations reported by the media outlets include an instance of a luxury bus being gifted to Union Minister Nitin Gadkari for his daughter's wedding. The Minister has denied the allegations.
Context
Scania is a commercial vehicle brand of TRATON SE, which is a subsidiary of Volkswagen AG. The company started its first bus making factory in Bengaluru in 2015, but eventually shut it down in 2018 due to lack of demand for premium buses.
In 2017, the company started an internal investigation into allegations of bribes being paid to government employees to win bus contracts in the country. One of the agents interviewed by the Swedish media outlet apparently told them, "Not a bus was sold without bribes". A chat conversation between an agent and a Scania manager revealed that the agent had given money worth ₹10 lakhs to an unnamed Minister through another woman.
Scania had also replaced chassis numbers and license plates of trucks to sell them to an Indian mining company for a deal worth $11.8 million.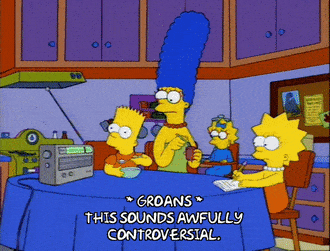 Allegations against Nitin Gadkari:
Swedish SVT reports, "In November 2016, Scania delivered a specially equipped luxury bus, a repainted Metrolink HD with dark red leather seats, through the dealership to a company with close links to the Indian Gadkari's family."
Excerpts from the report filed by SVT is reproduced (translated from Swedish) below:
At the end of 2017, Scania's auditors received tips that Scania had provided India's Transport Minister with a specially designed "luxury bus" as a gift. According to the report, sources also provided information to German vehicle manufacturer Volkswagen, which owns Scania, that the bus was a gift to an Indian minister with the aim of obtaining assignments in India.
Several of Scania's top executives were involved in the bus deal. Among others, Scania's then CEO of Scania India and his successor were involved. Several of the managers involved are Swedes.
The bus was sold through Scania's dealership, which in turn sold or leased the bus to a company with links to Gadkari's sons.
The financing was handled by Volkswagen's finance company. Scania's CEO confirms that Scania reimbursed Volkswagen for the part that Gadkari-linked company did not pay. According to internal affairs investigators, there are still ambiguities about the financing and ownership of the bus.
Nitin Gadkari's response:
According to ANI, a statement was issued from Nitin Gadkari's office denying all the allegations. "Media allegations that in Nov 2016, Scania delivered a luxury bus to a company that had close ties with Nitin Gadkari's sons are malicious, fabricated and baseless. The minister & his family members have nothing to do with purchase or sale of the bus."
The statement added that the entire episode was an internal affair of Scania and asked the media to be prudent and wait until the company issues an official statement.
In a response to The Wire's questionnaire on this issue, Gadkari's office added, "Shri Nitin Gadkari was a pioneer in introducing Scania's Ethanol-run bus in Nagpur as a part of his drive to bring in green public transport in India. He encouraged the Nagpur Municipal Corporation to initiate a pilot project and the Nagpur civic body signed a commercial MOU with the Swedish company. Accordingly, Scania's Ethanol-operated buses started plying in Nagpur. It was purely a commercial arrangement between the Nagpur civic body and the Swedish bus manufacturers and Shri Gadkari and his family had nothing to do with it."
An email query from The Indian Express to Scania elicited a response saying that the company "did sell the Scania Metrolink bus to one of its Bengaluru-based dealers called Transpro Motors, which in turn sold it to a company named Sudarshan Hospitality, which it said, was 'an Indian bus operator'." Scania also denied sending any bus to Gadkari for personal use.
On the deal with Nagpur Municipal Corporation, the company noted that 55 buses were sent for trial and all of them were returned to the company after the trial period ended.
---
Beyond Echo Chambers

🕵️
For the Right: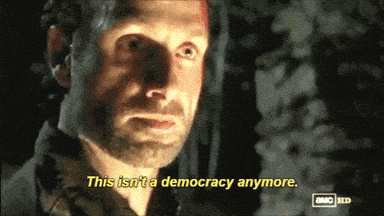 For the Left:
---
Election Watch

🗳️
Assam
(126 constituencies – 3-phase polls)
Rashtriya Janata Dal (RJD) has joined the Congress-led 'Grand Alliance' in Assam. It will contest in one seat in the first phase of polls.
Kerala
(140 constituencies – 1-phase poll)
Veteran Congress leader PC Chacko quit the party yesterday saying that there was no democracy left in the party. He claimed that the party was split into two factions in Kerala, and the Congress high command did not pay heed to his warnings. He denied speculations of him joining the BJP.
Tamil Nadu
(234 constituencies – 1-phase poll)
AIADMK released a list of 171 candidates for the upcoming elections. 3 Ministers and 44 sitting MLAs will not be contesting the elections this time as they were denied tickets by the party. The party also finalized the constituencies with PMK and BJP.
West Bengal
(294 constituencies – 8-phase polls)
Chief Minister Mamata Banerjee suffered a leg injury and was admitted to a hospital after visiting a temple in her constituency. She alleged that 4-5 people had tried to push her when she was standing near her car, and that no police personnel were present there. The Election Commission of India has sought a report on the alleged incident.
---
State of the States

🏴
Haryana ­– The state government led by BJP's Manohar Lal Khattar defeated a no-confidence motion moved by the Congress party in the state assembly yesterday. BJP-JJP alliance garnered a majority of 55 votes as against the oppposition's 32 votes. Even though it knew that it was difficult to win the no-confidence motion, the Congress party apparently initiated it to embarrass the BJP-JJP government by exposing the MLA's who were in support of the three farm laws.
Maharashtra – Assistant Police Inspector Sachin Vaze was removed from the Crime Branch of Mumbai Police by the state government. Sachin's name cropped up in the investigation regarding the SUV carrying explosives that was placed near billionaire Mukesh Ambani's house on 25 February in South Mumbai. The owner of the vehicle, Mansukh Hiren, was found dead on Friday after his body was found in a creek in Thane district. Sachin Vaze's name came up in the statement of Mansukh Hiren's wife.
Andhra Pradesh – After the Centre's announcement for 100% privatization of Vizag Steel led to large scale protests in the state, Chief Minister YS Jagan Mohan Reddy is planning to take an all-party delegation to Delhi to meet Prime Minister Narendra Modi and propose options to revive Vizag Steel.
---
Key Number

🔢
1948 – number of persons arrested in 2019 across the country under the stringent Unlawful Activities (Prevention) Act. This is a sharp increase of 72% over the corresponding number of arrests in the year 2015.