February 8, 2022
Good morning. In today's either/view, we discuss whether the world's highest battlefield should be demilitarised. We also look at how stray cattle has become a menace in Uttar Pradesh, among other news.
---
📰

FEATURE STORY
Should Siachen glacier be demilitarised?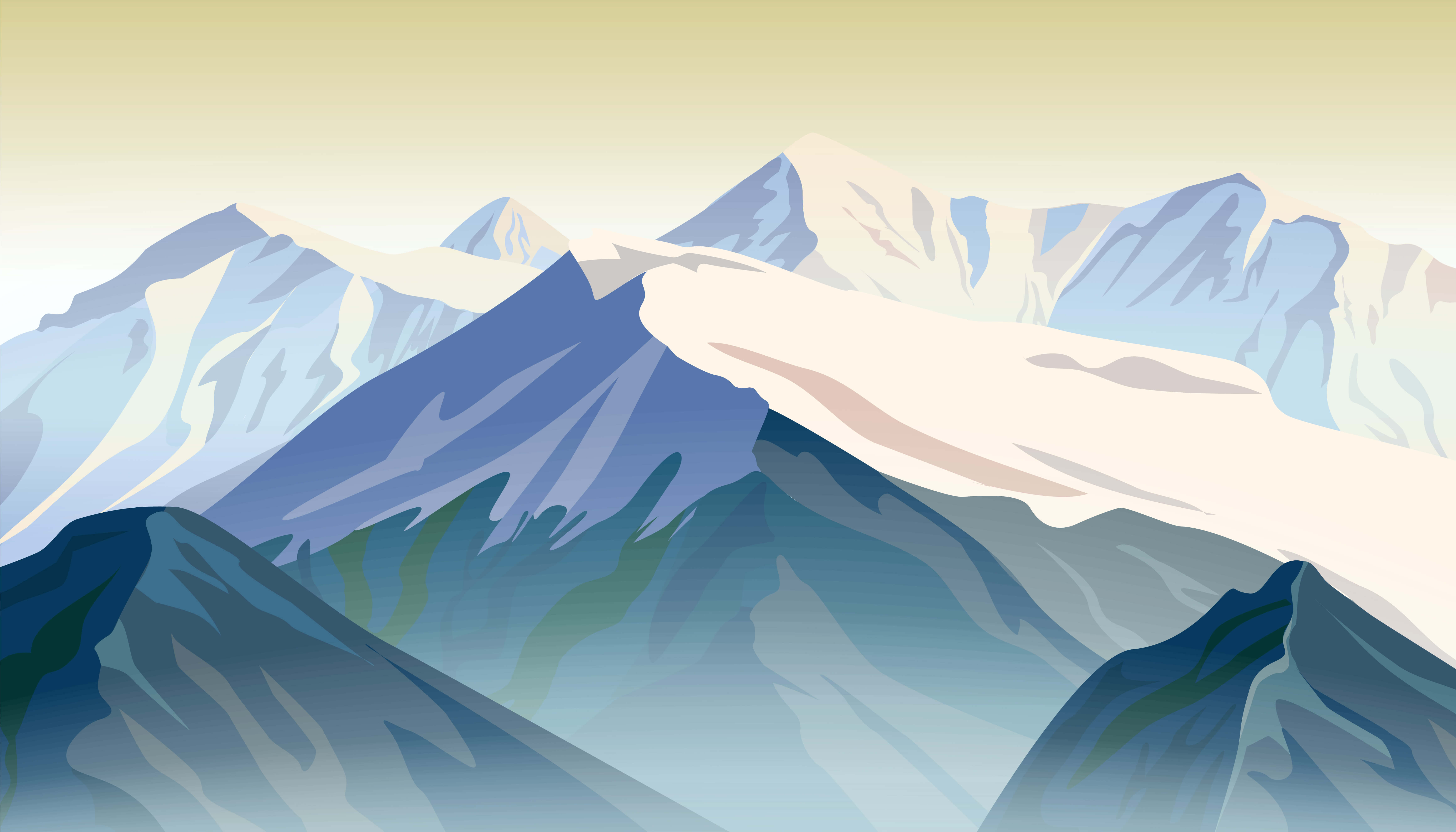 "No one wants to blink first" – it's probably an apt slogan to describe the situation at Siachen in the context of India and Pakistan's military presence there. Given the often contentious and bloody history between the two countries, the result of any sort of de-escalation might be hard to predict.
Recently, Indian Army Chief General M.M. Naravane said India might not be averse to demilitarisation at Siachen. There was a caveat. Pakistan has to meet certain pre-conditions on authenticating troop positions, known as the Actual Ground Position Line (AGPL). It's India's way of making sure they know exactly where Pakistan has a military presence at Siachen and to what extent. Obviously, no one wants a military conflict. However, some who are hawkish on Pakistan warn against any demilitarisation.
Context
At an altitude of over 20,000 feet, the Siachen glacier is the world's highest battlefield. Before we dive into the history of this disputed region, a brief geography lesson. The Siachen glacier is located in the eastern Karakoram range in the Himalayas. Given its height and location, it's not a place for the weak. Temperature can dip to -60 degrees celsius. The entire glacier has been under Indian administration since 1984. Before this, the glacier was uninhabited.
Given it is a glacier, Siachen has been affected by environmental changes. A 2007 survey by the Pakistan Meteorological Department showed that the glacier has been melting for 30 years at an alarming rate. As military presence increased over the years, pollution has predictably increased. Since this remains a popular spot for climbers and expeditions, many have come across large amounts of garbage, empty ammunitions shells, etc.
Now to the military conflict. Since 1984, Siachen has been the site of intermittent clashes between India and Pakistan. India captured the glacier as part of Operation Meghdoot in 1984. In 1987, Operation Rajiv ensured India continued to expand its presence in the area. In 1999 came the Kargil War. From Pakistan's point of view, they believed India would be forced to withdraw from Siachen in exchange for them withdrawing from Kargil. That didn't happen, and both countries have maintained military outposts there since.
Just how significant is the military presence there? For starters, both countries have a combined 150 manned outposts with about 5000 troops each. This doesn't come cheap, at least for India. Maintenance costs are about ₹5 crores a day. India has spent ₹7,500 crores on recruitment and equipment for soldiers. Also, India built the world's highest helipad on the glacier at Point Sonam.
In June 2005, Prime Minister Manmohan Singh became the first Indian Prime Minister to visit Siachen. In 2007, President Abdul Kalam became the first head of state to visit. Here's an interesting tidbit. Since it's a battlefield, you might think the loss of life was high due to wars. However, given its location, a large majority of the casualties have been due to weather.
With demilitarisation, there are risks for sure. Part of the debate involves territorial sovereignty and strategic importance. Which is more important? There's a lot of baggage and understandable scepticism from both sides, which is why any form of demilitarisation merits weighing the pros and cons.
Necessary to review its strategic value
In the early days, conditions on the glacier were primitive. Over the years, the human cost has been laid bare – over 2000 soldiers dead and 5000 injured on both sides. If any sort of discussion on demilitarisation should take place, arguably the ones who would know the most are those who've lived the experience. Officers like Lt Gen ZC Bakshi and Army Commander Lt Gen ML Chibber, who oversaw the occupation of Siachen in 1984, have spoken in favour of demilitarisation and the need for some form of review.
The first real instance of people questioning Siachen's importance came in the wake of an avalanche in 2016 that killed ten soldiers. There's a contingent that is understandably worried about China and its intentions. However, Bengaluru-based journalist Sudha Ramachandran cited Brigadier (retired) Gurmeet Kanwal who said, if China and Pakistan want to launch a joint offensive to occupy Ladakh, they can't do it via Siachen.
There seems to be a lack of political will on Siachen. There are warranted concerns about Pakistan not keeping up its end of the bargain. India can be flexible. Demilitarise while ensuring constant monitoring of the region is doable. That's why India put forward the AGPL condition at the outset.
In the context of Pakistan's recent National Security Policy, it articulated no hostility with India. Sure, there are grounds for not taking it at face value. However, the Indian Army Chief's talk of demilitarisation will put Pakistan to the test. As Lt Col GS Bedi (Retd) wrote, continued deployment makes no economic sense for both countries.
Not worth the risk
There's a danger in viewing Siachen in a vacuum. Any discussion about this region should be seen from a broad perspective. Even with the formation of the Line of Control (LoC), Siachen is a part of India. Bilateral relations between India and Pakistan are at a low. The current climate gives little reason to believe that any serious discussion on Siachen can take place. There's too much at stake in the region for India to let its guard down at Siachen.
In 2019, Army officials said any talk of demilitarisation is a no-go as Pakistan can't be trusted. Even before that, talks of a resolution didn't materialise on the ground. Trust has taken a hit over the decades, with little left from both sides. Also, India enjoys a strategic advantage at Siachen – we have the high ground. Why give that up?
Militarily speaking, India's deployment of army personnel and the Air Force has become a symbol of its military land power. Defence analyst, Dr Major Anil Kuman Lal (retried) stated that India's deployment at Siachen shows its military power and ability to exert influence in times of peace, crisis, and war.
Any talk of relying on China and Pakistan is naive. Take Ladakh as an example. While India has stepped back, China hasn't done the same. There aren't any signs of the Chinese even angling towards demilitarisation. One look at its actions in the South China Sea should give you an idea. India has consistently maintained its stand on Jammu & Kashmir as its own territory. Any form of demilitarisation would send a signal to the contrary. As commentator and author Abhijit Bhattacharyya wrote, India can't aspire for greatness if it fails in peace-time border/territory management.
What's your opinion on this?
(Only subscribers can participate in polls)
a) India should go ahead with demilitarisation at Siachen.
b) India should not go ahead with demilitarisation at Siachen.
---
🕵️ BEYOND ECHO CHAMBERS
For the Right:
Attacks like Bulli Bai are a response to assertiveness of minority women
For the Left:
Opposition is silent on gunshots at Owaisi. They're wrong to think it will trigger Hindus
---
🏴 STATE OF THE STATES
Representation matters (Manipur) – The women of Manipur are beginning to emerge as a vital vote bank in the state. Yet, when it comes to representation among candidates contesting, the numbers remain rather dismal. While the 40 non-reserved constituencies have a 33% quota for women, the 19 reserved tribal constituencies have no allotted space for women. Year after year, women party workers bring this disparity up to only be forgotten when the elections come around.
Why it matters: As of November 2021, Manipur has more female voters than male. Out of a total of 19,68,476 voters, 10,12,655 were female. But when it comes to the population census, the male to female ratio always favours the men. In their 60 member assembly, only 2 women have been elected as MLAs – Congress' A K Mirabai and the BJP's Nemcha Kipgen. In the 2017 assembly elections, the last one that happened, only 11 women were fielded by the parties.
Stray cattle struggles (Uttar Pradesh) – For the farmers of UP, stray cattle continue to be a major menace. Farmers are now saying that even wiring their farms isn't enough to keep the homeless bovines from ruining their crop. The lack of proper street lights also adversely affects drivers on the roads. Experts are now saying that this is bound to affect polls in UP. The Samajwadi Party has started using these strays as a poll plank by promising monetary remuneration to those who have lost their lives to bull attacks.
Why it matters: Before, farmers used to take their old cattle to the slaughterhouse. But due to the rise of cow vigilantism in UP since 2017, the farmers now find it easier to simply let the old cattle roam free. From 2012 to 2019, the stray cattle population in UP saw a 17.43% increase when nationally, the number decreased by 3.2%. As per the 2019 livestock census, the state houses more than 1.18 million stray cattle, and this is despite the rising adoption rates and cow shelters.
More man-days (West Bengal) – CM Mamata Banerjee has now written to the Centre about concerns over cuts in the amount allocated to the 100 days' work scheme (MGNREGA). The letter also involves a plea to approve another 8 crore man-days for the scheme. This is coming after the state which achieved its labour budget covering 27 crore man-days. According to panchayat minister Pulok Roy, this too is insufficient for the state given its current demand.
Why it matters: Due to the pandemic, the demand for MGNREGA jobs has been rising. Back in June 2020, the demand reached an all-time high, with an increase of 74%. Since West Bengal saw 20 lakh migrants return home, they tried joining the workforce through NREGA job cards. This meant that the state had to issue another 6.8 lakh new cards and find a place for them in the 100 days' work scheme. Out of the 100, the CM said that only 42 days can be provided this year without an increase in budget.
Hopes to restore quotas (Maharashtra) – The Maharashtra State Commission for Backward Classes (MSCBC) has finalised their interim report to be turned over to the Supreme Court for the restoration of reservation in the state. This report is based on the data on Other Backward Classes (OBCs) provided by the state government. And, it relies on the "correctness and validity" of that data.
Why it matters: On 6 December 2021, the apex court ruled against an OBC quota in the state after the state government failed to provide empirical data of the population. It then directed the state's Election Commission to hold local civic elections without this reservation. This came as a blow to the Maharashtra Vikas Aghadi (MVA) government as, just two months before this, they introduced a 27% quota for OBCs.
Changing powers (Kerala) – As of Monday morning, state Governor Arif Mohamed Khan has ratified the contentious Kerala Lokayukta Amendment ordinance. This is coming after Congress urged the Governor not to sign it as, apparently, the ordinance goes against the Indian Constitution. In January, a group of United Democratic Front (UDF) leaders even called the ordinance "ultra vires" and that it paved the way for irregularities in government.
Why it matters: The Lokayukta is supposed to be an autonomous anti-corruption agency that looks into the public's grievances and curb corruption. As per reports, the Kerala Lok Ayukta (Amendment) Ordinance, 2021, tries to remove any real power from the Lokayukta. It states that the Lokayukta will still continue to do its job and will be heard by the state government. But, any action that needs to be taken will be done so by the Assembly. Therefore, turning the Lokayukta into an advisory committee.
---
🔢 KEY NUMBER
$4.6 billion – On Sunday, the Asian Development Bank (ADB) said that it loaned India a total of $4.6 billion in 2021. This was done over 17 loans, including $1.5 billion for vaccine procurement and another $300 million for bettering primary health care in urban areas.