December 1, 2022
Good morning. In today's either/view, we discuss whether Super Apps are the next big thing. We also look at the approval of mental health policy in Meghalaya, among other news.
---
📰

FEATURE STORY
Super apps – Are they the next big thing?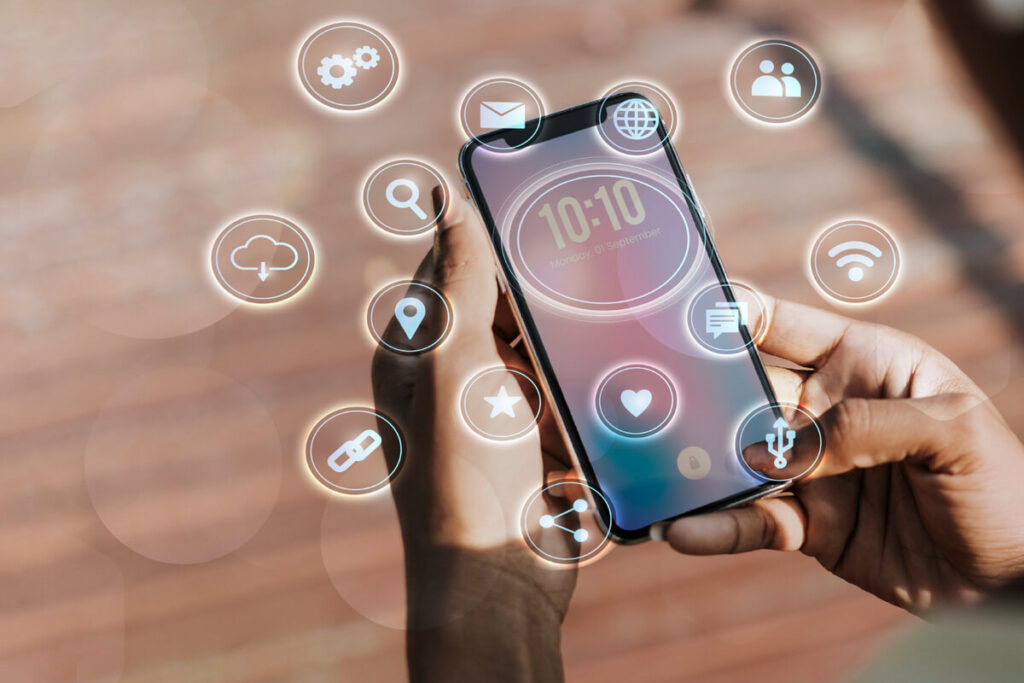 Chances are, over the past couple of years, we've spent plenty of time on our smartphones playing games, messaging, etc. It's convenient for many things, including shopping. Whether shopping for groceries, food, clothes & accessories, it's never been easier to get what we want and need with just a few touches.
Companies have taken note, and there's a new trend now. It's called super apps. It has everything a company sells under one roof, rather, one app. Companies like Tata and Reliance are already in the game, and others might follow soon. Is this the beginning of something new and exciting, or are companies jumping the gun?
Context
We've got to start from a broad perspective. Super apps aren't a new phenomenon worldwide. The term super app was coined by Blackberry founder Mike Lazaridis in 2010. As social media and tech companies grew, they learned something important – the need to capture a consumer's time and attention. Once you have that, the more likely people will spend some money. Think of a mall or shopping centre. The business model is designed to keep you there to shop more.
While some companies have experimented with a super app, it's probably China's WeChat that realised its potential. It began as a messaging app. It expanded to include commercial functions for its 1.25 billion active users. They could transfer money, take out loans, etc. Other companies took notice. In 2020, Facebook launched shopping options called Facebook Shops. On a relatively smaller scale are Singapore's Grab and Indonesia's GoTo.
The name of the game is consolidation and competition for attention and space. A company is competing with several similar apps for each function, so why not have everything under one umbrella? Success is guaranteed only when users see it as convenient and easy to use. It should be simple and seamless. Some tech experts say super apps could help create the first $10 trillion company.
Coming to India, WhatsApp experimented with payment services. But Paytm is largely considered the first to hop on the super train. They made a name for themselves in the payments market. Then moved into e-commerce, travel, gaming, etc. Founder Vijay Shekhar Sharma saw what was successful in China – a monopoly on data and a fintech supermarket. Design it so that a consumer sees no reason to go outside the super app. Other conglomerates aren't far behind. Tata has its Tata Neu. Reliance has MyJio with its range of services. And let's not forget the Adani Group. There could be more down the line. So, is this the next tech mobile marketing revolution?
VIEW: It's a goldmine
As India continues to develop in terms of demographics and the economy, companies will see a void that needs to be filled. The super app ecosystem in India is still in its nascent stages. That's good news since companies have time and space to expand and grow their offerings. Perhaps companies like Flipkart or Amazon could enter the fray too. There's a lot of real estate to mine.
What's working in favour of these companies is consumer savviness. The technology side is important. They've got that covered. But tapping into consumer needs is where the money's at. Former SBI Chairman Rajnish Kumar said the success of new-age firms is to be agile and innovate around customer needs. Consumers are always looking for the next level of convenience.
Let's talk numbers and why they're important for the super app ecosystem. India has hundreds of millions of smartphone users. Smartphone penetration is projected to increase to about 88% by 2030. That's the potential user base. The consumer internet sector is projected to reach $1.6 trillion by 2025. That's fintech, healthcare, e-commerce, entertainment, etc. For India, the keyword is the growth of super apps, and it has all the ingredients.
COUNTERVIEW: Not so fast
"The jury is still out." That's what Zomato CEO Deepinder Goyal said when talking about super apps in India. Some food delivery apps are in a position to be a part of their consumer's day-to-day routines. But Goyal isn't convinced. Whatever success Zomato has, it's focused on food delivery. And that goes to another point that some companies may miss out on. Dumping everything into one app might not be the way to go. Also, it remains to be seen if the big companies can disrupt established players like Zomato or Swiggy.
Goyal has a point. Super apps might be popular abroad. Even then, there are variations across markets. In the US, major players have struggled to gain traction. Back home, take Tata Neu as an example; it's still not perceived as a big success. In its first month, it recorded $120-150 million in gross sales, with its target being $200 million. Its downloads reduced to 2.1 million in June.
Then there's what these companies are really after – data. There are regulatory and legal issues that arise concerning the collection and usage of customer data. Again taking Tata Neu as an example, some are concerned about its brands Croma and BigBasket pooling all their data together. It's unclear who has access to this data. Do third parties get access? Do government agencies? This requires some serious attention.
Reference Links:
What is your opinion on this?
(Only subscribers can participate in polls)
a) Super apps will become popular in India over time.
b) Super apps will struggle to gain popularity in India.
---
🕵️ BEYOND ECHO CHAMBERS
For the Right:
In a Young Muslim Man's Courage, a Lesson for Us All
For the Left:
India Must Rewrite the Past But Remain Vigilant Against 'Dinanath Batra' School Of History
---
🇮🇳 STATE OF THE STATES
Cold unabated at -3.4°C (Kashmir) – According to GNS, who cited the meteorological department, the summer capital of J&K recorded a low of minus 1.6°C yesterday morning amid mist, compared to minus 2.2°C the night before, which was the coldest night of the season thus far.
Why it matters: The capital city's temperature was 0.7°C below average for this time of year, while Qazigund, a gateway town, experienced a 0.6°C below average.
Mental Health policy approved (Meghalaya) – A policy intended to address social care and mental health challenges through teamwork with communities was approved by the Meghalaya cabinet on Tuesday. The cabinet meeting approved the Meghalaya Mental Health & Social Care Policy. The other two states in the country with similar policies are Kerala and Karnataka.
Why it matters: Meghalaya is the third state in the country, according to Chief Minister Conrad Sangma, to have a comprehensive policy on mental health and social care, paying attention to these challenges, especially among children, adolescents, and youth.
Financial aid for abandoning liquor (Bihar) – The Bihar Cabinet on Tuesday approved a proposal to provide financial support of ₹1 lakh to those households who give up the sale of alcohol and toddy in the state in an effort to discourage people from doing so. The decision becomes significant in light of the violent protests by the 'Pasi' community members in opposition to the ban on the sale of toddy.
Why it matters: The registration, prohibition, and excise department presented a suggestion at the Cabinet meeting, which was presided over by Chief Minister Nitish Kumar, that each poor family selling illicit alcohol or toddy would receive financial assistance to launch a new business to support their livelihood.
New department for Divyangs (Maharashtra) – The proposal to create a new, specifically designated department for Divyangs, which will be operational as of December 3 this year, was approved by the Maharashtra Cabinet on Tuesday. Schemes for Divyangs are currently carried out by the Commissioner of the Social Justice and Special Assistance Department.
Why it matters: There will be a total of 2,063 new positions created at a cost of ₹118 crores. The new department will efficiently carry out Center-approved Divyangs programmes as well as financial, social, and educational development schemes by the Social Justice and Special Assistance Department.
Waqf board to start self-funded schools (Karnataka) – With its own funds, the Karnataka Waqf board intends to establish schools and colleges in the state. In contrast to government schools and colleges, students in these institutions would be permitted to wear hijabs to class, according to Shafi Sadi, head of the Karnataka Waqf board.
Why it matters: In addition to other locations, schools and colleges are likely to be built in Mangaluru, Shivmogga, Hassan, Kodagu, and Hubballi. A total of ₹25 crores, according to the head of the Karnataka waqf board, has been allotted for these educational institutions.
---
🔢 KEY NUMBER
$5.24 billion – Data released by the Ministry of Commerce and Industry revealed that India's laptop imports jumped to $5.24 billion for the first nine months of 2022, with three-fourths of the laptops coming from China.