March 13, 2023
Good morning. In today's either/view, we discuss whether India is ready for its first digital census. We also look at the cancellation of gun licences in Punjab, among other news.
---
📰

FEATURE STORY
The first digital census: Is India ready?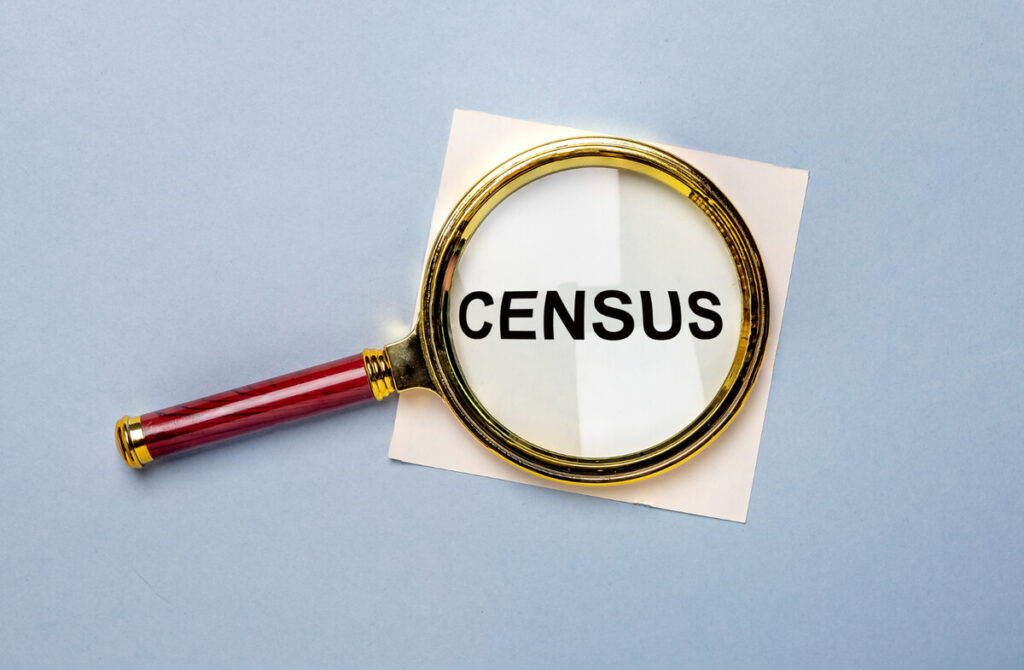 There seems to be an app for everything these days. Want to buy clothes or groceries? There's an app for that. Want to call a plumber or technician? There's an app for that. Want to travel from A to B in your city? There's an app for that. It's become common to rely on smartphones and apps for everyday needs.
What about something bigger? Can an app help count the number of people living in India? That's the government's hope. It has proposed India's first digital census. No more door-to-door head counts. Has the government jumped the gun on such an ambitious task, or is this the right time for India to undertake something like this?
Context
Why spend all that time and money on a census? It's important to know the demographic makeup of a country. It gives people and policymakers a good idea of who's living where. Given India's population, conducting a census is vital but also a herculean task. Some would say it's on par or more difficult than conducting national elections every five years.
India is one of the few countries that conducts a census every ten years. It's an old tradition. Some literature on the Rig Veda showed some kind of population count was done in 800-600 B.C. During Akbar's reign, there was an administrative report called the "Ain-eAkbari". It included data about population, wealth, and industry.
The first complete census of an Indian city was done at Dacca in 1830 by Henry Walter. The information included sex, broader age groups, and the amenities of each household. In 1849, the government ordered local governments to conduct quinquennial returns of population. Since the 1881 census, the first synchronous decennial census, the exercise has been done uninterruptedly once every ten years.
Post-independence, the Bhore Committee stated the population problem should be a subject of central study. It resulted in the 1948 Census Act. India's first post-independence census happened in 1951. The uninterrupted streak ended in 2021. Due to the Covid-19 pandemic, the government postponed the exercise.
However, it did have ambitious plans for when the next census will happen. It'll be India's first digital census. The Registrar General of India (RGI), in charge of the census, outlined its 2021 census plan in 2019. It has had to adapt and plan for a digital census, equipping volunteers with tablets and smartphones. In the first paperless budget 2021-22, finance minister Nirmala Sitharaman allocated ₹3,768 crores for it.
Will a digital census be more efficient, faster, and cheaper? Is India capable of handling such a large administrative exercise digitally?
VIEW: It's the logical next step
If you can give power to the people, then why not? One of the tools of the digital census will be the census portal. People can log in and upload details themselves. This form of self-enumeration and doing it all online plays well into the government's digitisation push and Digital India mission. With digital comes the possibility of errors. That's to be expected. Census data worldwide based on complete enumeration contain errors.
Speaking of digitisation, any doubts on whether India can handle such an undertaking can rest easy knowing the success of the Aadhaar initiative. The first Aadhaar card was issued in 2010. Now, more than a billion Indians have one. The past decade has seen enormous changes in India's digital journey; perhaps a digital census could've been done earlier.
Moving away from the pen-and-paper era for censuses will be a first for India and put in a group with other countries that have done the same. Pakistan and Bangladesh recently announced their first digital censuses. Austria's 2011 census was register-based. One of the advantages of a digital census is lower costs. Austria's 2001 census cost 72 million Euros compared to its first register-based one costing only 10 million Euros.
COUNTERVIEW: Too many variables at play
The timing of India's first-ever digital census is worrying. There are debates to be had around data security, state surveillance, and privacy. The data privacy bill isn't comprehensive enough, say critics. Experts concede that a digital census could be cheaper and save time, but they rely on individual privacy. It's a subject that's not been discussed comprehensively at a policy level.
In the wake of the pandemic, experts have spoken about comprehensive citizen data collection. One example was the Aarogya Setu app for collecting private data. The Aaadhaar initiative came under scrutiny for its data breach. Considering a smartphone app is slated to be used, will the government guarantee the data won't be shared with third parties? How transparent will the government be on the entire data collection process?
The foreign examples of digital censuses weren't free of criticism. For example, Australia's 2016 census was riddled with issues ranging from minor cybersecurity attacks to systems going offline for 40 hours. There's also the issue of whether India should've gone ahead with its 2021 census the usual way. Since most restrictions were lifted and even elections conducted, India could've done it.
Reference Links:
What is your opinion on this?
(Only subscribers can participate in polls)
a) India is ready for its first digital census.
b) India is not ready for its first digital census.
---
🕵️ BEYOND ECHO CHAMBERS
For the Right:
'Muslim' in AMU doesn't make the university anti-national, just like 'Hindu' in BHU doesn't
For the Left:
Congress' Political Isolation: As Opposition Reorients, Rahul Must Sort Out 2024
---
🇮🇳 STATE OF THE STATES
Government cancels 800 gun licences (Punjab) – The Bhagwant Mann-led Punjab administration today revoked the licences for 813 firearms in the state in a significant move against the gun culture in that state. The Aam Aadmi Party's government declared a complete prohibition on glorifying violence and weapons, adding that there would be future sporadic inspections in various locations.
Why it matters: In Punjab, there are 3,73,053 licences for weapons in total. To put a stop to "gun culture," the Punjab government claims to be taking constant action. Up to this point, the Punjab government has revoked more than 2,000 firearms licences. This move is very significant as Punjab has been plagued by guns for a very long time. This move has also come in response to the rise of Khalistani sentiment in Punjab led by Amritpal Singh.
Keeping Perini Natyam alive (Telangana) – Raj Kumar, a resident of Telangana, is working to keep the traditional dance form of Perini Natyam alive. Perini Natyam is an ancient dance form that originated in the Telangana region and was traditionally performed by warriors before going to battle. However, the dance form has been on the decline, with few practitioners and limited opportunities for performances. To promote and preserve the art form, Raj Kumar founded the Perini Siva Tandava Peetham, a cultural organisation dedicated to preserving and promoting Perini Natyam. He has been practising Perini Natyam for over 20 years and has trained many students in the dance form.
Why it matters: Perini Natyam is a unique cultural heritage of the Telangana region. Raj Kumar's efforts to preserve and promote the dance form are significant, as they ensure that this cultural heritage is not lost to future generations. Furthermore, the promotion of Perini Natyam provides opportunities for artists to express themselves and enriches the cultural life of the community. Raj Kumar's work also has educational and economic benefits. Through his cultural organisation, he provides training in Perini Natyam to students, which helps to promote the arts and support the local economy.
Seed bank for traditional farming (Odisha) – In this world of modern technology and several agricultural advancements, traditional farming methods are being rapidly replaced. However, Manas Ranjan Sahu of Odisha has been using his farmland and traditional knowledge and has conserved a total of 1,756 different indigenous varieties of crop seeds. Manas is also helping and sharing his valuable knowledge of organic farming with other farmers in the region.
Why it matters: Manas has transformed a section of his home and acreage into an agro laboratory as part of his dedication to preserving indigenous seeds that are in danger of extinction. After multiplying the seeds, he gives a part of them away for free to interested farmers so they can cultivate the same plants on their own property. Manas dedicates his seed collection to the next wave of agro-scientists and academics. According to him, indigenous seed types are healthful, disaster-resistant, and friendly to the ecosystem.
Sarpanch collaborates with directors for film screening (Rajasthan) – Neeru Yadav, the "Hockey Wali Sarpanch," of Lambi Ahir, Tehsil Buhana, and Arvind Choudhary, a writer and producer of motion pictures, collaborated on a groundbreaking project. Arvind Choudhary has been producing films for women's advancement for a while and thought it would be fun to show them in local communities, particularly on Women's Day. Neeru Yadav encouraged and created the conditions for taking this as a test in her own community for the understanding of women's rights.
Why it matters: These movies dispel stereotypes and discrimination against women in society. Society's abuse of "Chura Pratha" is demonstrated in HAATH RAPIYA, raising the consciousness of how women can combat these behaviours and stop enabling them. The suffering of an expectant widow and 'Chura Pratha' has been depicted on the big screen through the short film 'Hath Rapiya'. The 9th Rajasthan International Film Festival in Jaipur gave this short film the Best Short Film Award as well. The Jhunjhunu district's Bhavthadi and Pilani are mentioned in the movie's historical context.
Ban on poultry and pig meat amid bird flu (Assam) – In light of the recent bird flu scare, the government of Assam has imposed a ban on the import of poultry and pigs from outside the state. This has been taken as a precautionary measure to prevent the spread of the highly contagious avian influenza virus. The order was issued by the Animal Husbandry and Veterinary Department of Assam on Friday and will remain in effect until further notice. The ban applies to both live birds and their products, including eggs and meat.
Why it matters: The government has instructed all state officials to be vigilant and take necessary steps to prevent the spread of the disease. ASF, a highly contagious hemorrhagic viral disease of pigs, and its prevalence had been recorded from about 120 epicentres in the state, according to the state government directive. The first ASF epidemic in Assam occurred more than two and a half years ago. The order stated that the entrance of live pigs contaminated with ASF would put the population of ASF-free regions in the state in peril, despite the fact that the SOP for the transit of live pigs is still in effect.
---
🔢 KEY NUMBER
80 – Around 80 government schools in Jharkhand will start following the CBSE education pattern in the coming academic year.