November 29, 2022
Good morning. In today's either/view, we discuss the potential of Web 3.0 for India. We also look at Kerala's attempts at teaching about climate change to school students, among other news.
---
📰

FEATURE STORY
Web 3.0 – Where does India stand?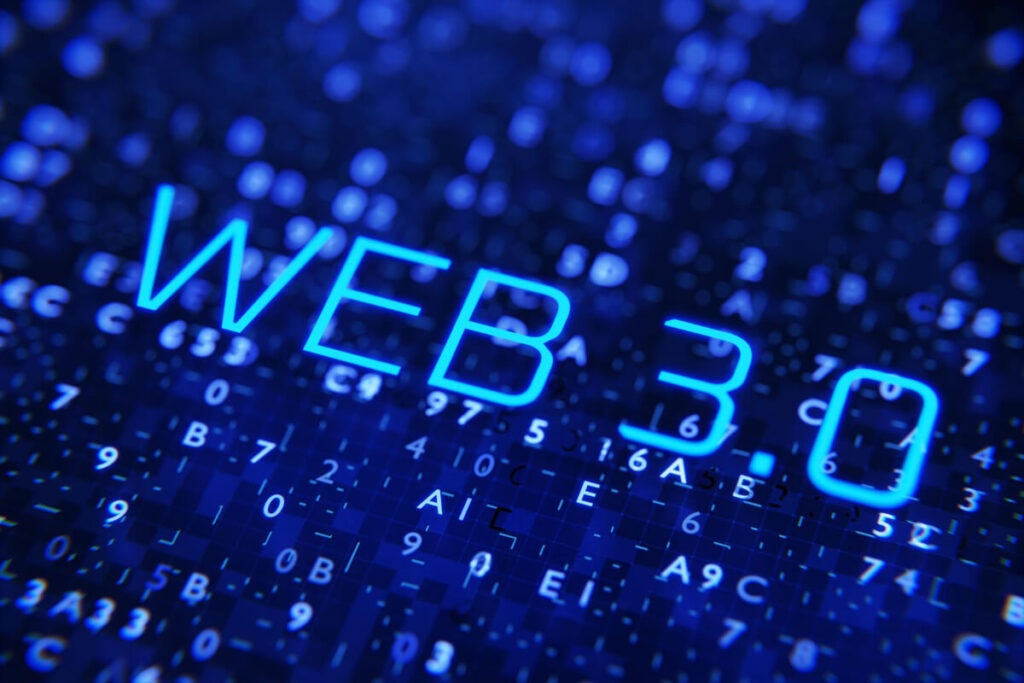 It can be hard to keep up with technology. Sometimes, it can seem like we have to get used to it rather than the other way around. Part of that is the speed of the internet. Speaking of which, how many of us know which era of the internet we're in? It seems like we're in the next incarnation called Web 3.0.
So with Web 3.0 being the next big thing, where do countries come in? For India, with its increased digitisation push, where does it stand? Does Web 3.0 represent a new opportunity, or are we moving towards something we're unprepared for?
Context
Let's begin in 1991 when the first website was created thanks to British computer scientist Tim Berner Lee. This is sometimes called Web 1.0, the first incarnation of the internet and its components. The way computer systems and the web has evolved in the past decades has been unprecedented in terms of communication and interactivity. Gone are the days of staring at static pages.
Going to Web 2.0 took more than 10 years. Now, there's an interactive and social web. Users can work and collaborate together. The emergence of commerce on the web meant companies began to sell goods and services on the internet. The boom of e-commerce platforms in the early 2000s led to the dot-com bubble.
Web 2.0 was signified by centralised technologies and data storage centres. A few giant companies had all these at their disposal. Not much has changed since on this front. The natural question arose; who owns the data and has access to it? Are they secure from malicious actors?
What social media did was make everyone a creator. You could have your own page and profile and not write a single line of code. Now, apart from interacting with the webpage, people interact with each other. Entrepreneurs from Silicon Valley saw an opportunity. Thus came platforms like MySpace and Friendster. The beginnings of social media. Then came Twitter, Facebook, and YouTube.
With Web 3.0 here or almost here, depending on who you ask, it's the next stage of the internet evolution, or perhaps revolution. Virtual Reality (VR) devices are becoming more consumer friendly. Non-fungible tokens (NFTs) and cryptocurrencies have gained prominence. Web 3.0 is sometimes positioned as decentralised and self-governing. Proponents say it's designed to treat the traditional web as obsolete.
For policymakers, it could be an opportunity or a headache. Entrepreneurs and companies will have their way and move at a brisk pace. Can governments keep up? Can a country like India keep up?
VIEW: It's an enormous opportunity
Web 3.0 is poised to revolutionise how businesses are conducted online and how we interact digitally. India's role during Web 1.0 and 2.0 was only offshore support for companies like Google and Microsoft. At the same time, the Indian IT sector grew exponentially. However, India largely missed the chance to lead policymaking. It shouldn't now.
India has a lot going for it, particularly talent and resources. It has a strong startup culture and ecosystem that's captured the world's attention. Global investors have pumped more than $500 million into Indian Web 3.0 ventures. The Indian technology sector crossed $200 billion in total revenues in 2022. For content creators in India, Web 3.0 is great news. They also benefit due to the decentralised nature of the ecosystem.
For India's economy, it's a gold mine. Web 3.0 can contribute more than $1 trillion to India's GDP. If things go as planned, that will increase the value of India's digital economy to $262 billion in the next decade. The Web 3.0 sector could generate 8 lakh jobs by 2030. It's understandable if there's concern about whether India can absorb something like this. However, projects like Aadhaar and UPI should put those doubts to rest.
COUNTERVIEW: Not yet the right environment
Broadly speaking, it's difficult to imagine how it could solve human problems. Topics like machine learning, AI, and Augmented Reality (AR) and discussions about it can seem vague. All the numbers concerning jobs and revenues are well and good. But what about the end user? Who's going to oversee this massive technological shift? What's the game plan?
While something like the Metaverse is catching on with consumer brands and some younger consumers, how are regulators and policymakers, usually of an older generation, supposed to look at this? The core ideas, products, and services still rest with Big Tech. Governments worldwide have taken issue with these companies on several fronts. There's a real concern about the intrusiveness of emerging digital technologies.
With potential comes problems to resolve. In India, the big problem is a lack of regulatory movement. Given the government's and RBI's stance on cryptocurrencies, those aren't encouraging signs. Earlier this year, the government said they aren't planning any regulations on Web 3.0 applications since they're still emerging. While Web 3.0 is decentralised, policymakers will have to deal with not a few big companies but multiple content creators.
Reference Links:
What is your opinion on this?
(Only subscribers can participate in polls)
a) Web 3.0 presents a great opportunity for India.
b) Web 3.0 still has a long way to go for India to benefit.
---
🕵️ BEYOND ECHO CHAMBERS
For the Right:
A Primer For Urban Professionals In A Floundering Democracy
For the Left:
Who Is Going To Leave Twitter? Not Many As Platform's Network Effect Is Driven By Unique Triad That Is Tough To Replicate
---
🇮🇳 STATE OF THE STATES
Slum dwellers taken to Kalkaji EWS flats (Delhi) – On Sunday, the BJP brought about 10,000 slum residents to Bhumiheen Camp in Kalkaji to see the newly built apartments for the Economically Weaker Sections (EWS). The party brought representatives from 50 Assembly districts with sizable slum populations, including Seemapuri, Badli, Rohini, Tughlakabad, Mundka, and Sultanpur Majra.
Why it matters: The action was taken just days after the party pledged in its manifesto for the municipal body elections to utilize several Central programmes to assist seven lakh slum-dwelling families in getting a pucca house by 2027. This month, PM Modi inaugurated 3,024 apartments in Kalkaji that were constructed under the Jahan Jhuggi Wahin Makaan scheme of the Centre.
Protest against cancellation of RPCs (Arunachal Pradesh) – On Sunday, a peaceful protest demanding the reinstatement or issuance of resident proof certificates (RPCs) for Chakma/Hajong people in Arunachal Pradesh was held in Diyun. The protest demanded that RPCs be issued by December 15 and condemned the cancellation of RPCs.
Why it matters: The so-called "Temporary Settlement Certificates" that would replace the Residence Proof Certificate would only serve to hurt the Chakma Hajong sentiments further because they would not be accepted as legal documentation for any employment or career-related opportunities, nor would they serve as residence proof for a variety of educational purposes.
New film policy to promote regional media (Bihar) – Jitendra Kumar Rai, the minister for art and culture in Bihar, had earlier this week stated at the Indian International Film Festival in Goa that the Nitish Kumar government was putting the finishing touches on the policy that aims to make Bihar an appealing shooting destination, especially for movies in dialects like Bhojpuri, which now have a huge market.
Why it matters: Many filmmakers desire to film in Bihar, far from Mumbai, to add authenticity to their work. But because there aren't enough facilities there, they have to settle for neighbouring Jharkhand and Uttar Pradesh or other states. The new policy aims to fill this gap.
8% of enrolled students have no Aadhaar (Maharashtra) – Recent data from the state government show that 19,55,515 (8.38%) of the 2,33,13,762 students enrolled in government and aided institutions in Maharashtra do not have Aadhaar cards. 40,01,250 of the 2,13,58,247 children who have Aadhaar cards are invalid.
Why it matters: The data has become a source of concern for many schools prior to the teacher approval procedure. The number of teaching positions assigned to each school is determined by the number of registered students. Students with valid Aadhaar cards are taken into account when determining the student-teacher ratio and approving the necessary posts for teachers.
Government schools to install weather stations (Kerala) – In what is thought to be a first-of-its-kind project in the nation, up to 240 government schools in Kerala will soon install weather stations that will record daily variations throughout meteorological conditions in the state. There would be 13 components in each school weather station, such as a rain gauge, thermometer, weather data bank, etc.
Why it matters: In response to frequent natural disasters, such as floods in the southern states, the initiative is an effort to teach the younger generation about climate change and the need for corrective measures in this area.
---
🔢 KEY NUMBER
6% – Economists such as Goldman Sachs Group Inc. and Barclays Plc. predict that India's annual economic growth will slow to about 6% for a few years.