June 27, 2023
Good morning. In today's either/view, we discuss whether Byju's' troubles will affect the Indian startup ecosystem. We also look at the plans to rename 75 villages in Tripura, among other news.
---
📰

FEATURE STORY
Will Byju's' troubles affect the Indian startup ecosystem?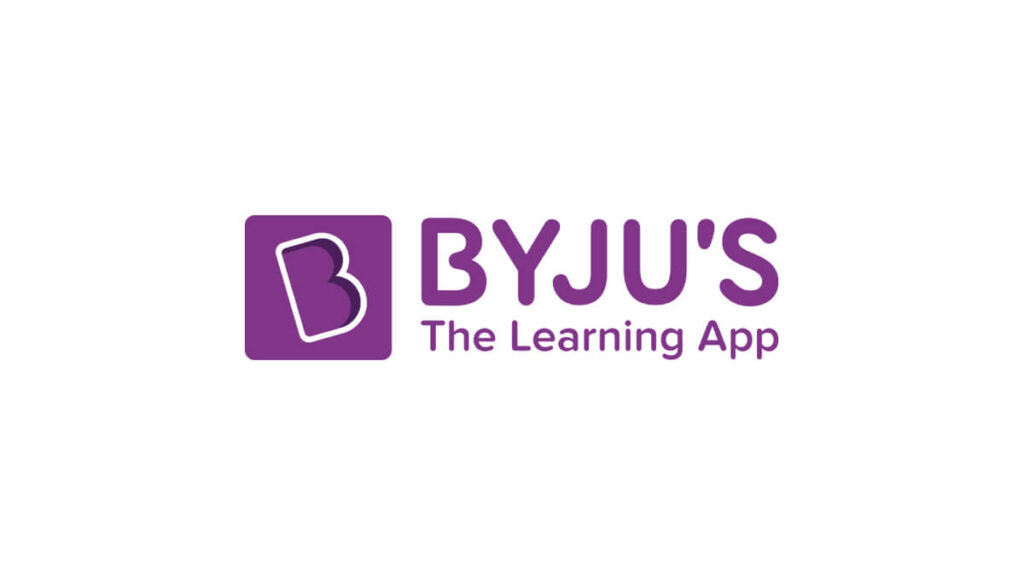 When Mark Zuckerberg came up with the idea for Facebook as a student at Harvard, could he have known what he created? The same goes for Steve Jobs and Steve Wozniak's humble beginnings in a garage. Stories like these can become fairytales or a car crash in slow motion. In India, Byju's began as an idea to innovate in the education sector. Years later, the much-touted, written, and talked-about startup has its back against the wall.
Over the past year, the edtech company has been fighting on several fronts – everything from the bad press due to employees speaking out on harsh working conditions to financial constraints. As Deloitte quits as the auditor and board members leave, the company seems to be struggling to survive. Is this bad for the Indian startup ecosystem? Will it spook investors, or are the ramifications limited to Byju's?
Context
It's 2003, and Byju Raveendran has a two-month break from a job as a service engineer. He decided to help some friends prepare for the Common Admission Test (CAT). He decided to take the exam too and scored 100 percentile. He seemed something of a whiz kid, clearing several rounds of interviews for IIMs.
However, he decided not to pursue an MBA. Instead, he used his time to teach students how to crack CAT. Thanks to word of mouth, the number of students grew. It's 2007, and he taught 1,000 students in an auditorium. Byju credited innovation as part of his success. What started in Bengaluru expanded to 9 cities over the next two years.
In 2011, he started a company called Byju's with the help of some of his students who graduated from IIMs, including co-founder Divya Gokulnath, also his wife. They began building their core learning products which would then become integral to the app-based format they started with. It took four years. They used interactive videos to keep students engaged and interested. To keep the money coming in, they also ran test preparation videos online.
Byju's had timing on their side. Some might even say they were ahead of the curve. Technology in the education space was relatively nascent. An app-based model was also timely as more people got smartphones. The challenge was not just to convince students that this was a worthwhile investment, but their parents too.
Analysts praised Byju's for cracking the commerce part of the equation. Getting people to pay ₹10,000 annually was a big ask since it's an additional education expense after school fees. Having an offline presence helped since parents could see it was something tangible and could trust the company and brand.
The company's rise in popularity attracted the attention of Mark Zuckerberg and Priscilla Chan's investment arm, The Chan Zuckerberg Initiative (CZI). With them and others, the company raised $50 million. In a Facebook post, Mark explained why they chose Byju's.
The pandemic was a lucrative time for Byju's. The company had raised over $1 billion. It went on a shopping spree and bought some of its competitors. It brought in Shah Rukh Khan as its brand ambassador.
As the company grew, things weren't great behind the scenes. Several parents spoke about not receiving the services they were promised. Former employees have spoken about a high-pressure sales culture that prioritised aggressive targets. The negative publicity continued with delayed financial results, losses, and massive layoffs. Most recently, three board members resigned. It's also currently entangled with creditors for a $1.2 billion loan.
Given how Byju's was propped up as a poster child for India's startup ecosystem and potential, will its recent troubles have a negative ripple effect?
VIEW: A perfect storm
It's not exactly a house of cards being toppled, but that doesn't mean the edtech company's recent issues will happen in a vacuum. Here's why – it's not just Byju's. Companies like Swiggy and social commerce platform Meesho have had to deal with cuts in valuation and layoffs. When Blackrock decided to write off 60% of Byju's valuation, others weren't immune. There's a sense of uneasiness going around as prominent investors decide to cut valuations of well-known startups.
2023 has already been a challenging year for the Indian startup landscape. Apart from valuation cuts, dozens of startups have laid off thousands. It's something of a perfect storm. Private deals and investments were booming until they weren't. Interest rate hikes made sure of that. In 2022, funding for Indian startups declined by 33%. It's something of a funding winter.
For Byju's, the bad news wasn't just layoffs and financial struggles. Their offices were raided by the Enforcement Directorate (ED). A lawsuit followed this month at the New York Supreme Court by lenders. In isolation, this isn't a good look for the Indian startup sector to the global audience. But it's happening amid a liquidity crunch and investors demanding profitability and good governance. Big-ticket foreign investors may think twice about signing a check.
COUNTERVIEW: Reasons to be optimistic
This isn't necessarily a trust-the-system argument, but there are silver linings. Byju's could be a cautionary tale. Investors asking to prioritise good governance and profitability isn't a bad thing. In fact, it could go a long way in helping clean up the Indian startup scene. Companies like PayTM and Zomato have learned their lessons.
In the near term, Byju's troubles could make investors slightly hesitant. However, promising Indian startups will still get funded. Some investors may not paint the Indian startup space with a broad brush. They'll look at things on a case-by-case basis. So, promising startups will get funded as the world looks towards India. While things might look bleak for Byju's, it can still rebound with a successful listing of Aakash, its test preparatory arm.
Amid the doom and gloom, there are reasons to be optimistic about the Indian startup ecosystem. The 2023 NASSCOM Startup Outlook Report stated there are good times ahead. This year could see $45-50 billion in funding. New-age technologies like AI and robotics will grow in importance and stature. So, while there have been significant steps backwards, the comeback is always stronger than the setback.
Reference Links:
What is your opinion on this?
(Only subscribers can participate in polls)
a) Byju's' troubles will adversely affect the Indian startup ecosystem.
b) Byju's' troubles won't adversely affect the Indian startup ecosystem.
---
🕵️ BEYOND ECHO CHAMBERS
For the Right:
Detained Hundreds Of Kilometres From Home, Kashmiri Prisoners In Uttar Pradesh & Haryana Await Trial With No Access To Families
For the Left:
Strategic realignment: Modi's US visit and its far-reaching implications
---
🇮🇳 STATE OF THE STATES
Seechewal model's success (Punjab) – On Sunday, residents of Keedi in Punjab's Kapurthala district witnessed a record sewerage installation as eight JCB machines, six teams with 14 skilled members each, and 350 workers arrived. Led by environmentalist and Rajya Sabha Member Baba Balbir Singh Seechewal, they efficiently installed a sewerage system within a day, following a model devised in 1999.
Why it matters: The one-day operation led by Baba Seechewal showcased the efficiency of the system compared to methods adopted by some government officials. Previously, the village suffered from sewage flooding, but now, thanks to the Seechewal model, the residents can enjoy a clean environment. The Seechewal model has been implemented in over 200 Punjab villages and even adopted by the Central Government for cleaning the Ganga River.
Rythu Bandhu benefits (Telangana) – Monsoon showers are readying the soils for sowing operations. Landholding farmers will receive investment support of ₹5,000 per acre under the Rythu Bandhu scheme for Kharif cultivation. Approximately 70 lakh farmers, spanning over 1.54 crore acres, are expected to receive ₹7,720.29 crore directly in their bank accounts. About 5 lakh new beneficiaries, including podu farmers, will be included in this phase, requiring an additional ₹300 crore.
Why it matters: Telangana is the only state in India that provides ₹10,000 investment support per acre annually, ₹5,000 for each agricultural season, along with round-the-clock free power, irrigation water, and Rythu Bima, demonstrating Chief Minister K Chandrasekhar Rao's commitment to farmers. The Minister defended the Kaleshwaram project, highlighting its contribution to increased paddy production and addressing the demand for rice from neighbouring states.
Bone treatments (Bihar) – A webinar on managing bone-related pains saw the participation of over 100 doctors from several countries. The event, themed 'Strong Bone, Strong Nation,' was jointly organised by the Indian Orthopedic Association-Spinal Wing (IOA-SW) and the Bihar Orthopedic Association (BOA). Dr Indrajeet Sardar and Dr Ram Chadda served as main speakers, accompanied by a panel of experts.
Why it matters: The experts discussed various issues regarding the treatment of spinal cord and knee joint pains, which considerably impact an individual's overall health. Dr Mahesh Prasad from IOA-SW emphasised that timely treatment is crucial for recovery, as neglecting initial pains may aggravate the problem, even potentially requiring surgical intervention without the promise of full recovery.
Going big for tourism (Maharashtra) – In January 2024, if all goes as planned, Mumbai will host its largest festival ever – the nine-day 'Mumbai International Festival.' With a diverse cultural lineup, music festivals, adventure activities, shopping, and food festivals, the event will showcase Mumbai as a global tourist destination. Educational institutions like St. Xavier's College, Mithibai College, and IIT Bombay may also organise their renowned cultural festivals during this period.
Why it matters: The Maharashtra tourism department aims to promote the state as an enticing destination, with Mumbai as its bellwether, showcasing its diverse culture. Popular festivals like Kala Ghoda, Bandra Fair, and Mumbai Marathon will be organised simultaneously. The festival will be a welcoming platform for international tourists to experience the vibrant essence of Mumbai and discover unexplored facets of Maharashtra.
Renaming 75 villages (Tripura) – The Tripura government plans to rename 75 border villages in the state after freedom fighters who played significant roles in India's independence movement. Starting in July and concluding by August 15, the program aims to honour them by erecting their statues in the villages and felicitating their family members. Marathons, rallies, concerts, and cultural performances will be organised to commemorate their contributions.
Why it matters: As part of the 'Azadi Ka Amrit Mahotsav' initiative, the project to rename 75 border villages in Tripura will celebrate 75 years of independence and its rich history. The government plans to connect these villages through roadways and ensure full implementation of central and state-sponsored schemes.
---
🔢 KEY NUMBER
₹10,000 crore – The amount UAE-based Lulu Group plans to invest in various projects in India over the next three years.