July 7, 2023
Good morning. In today's either/view, we discuss whether China's new Foreign Relations Law will affect Indo-China relations. We also look at the reopening of schools in Manipur, among other news.
---
📰

FEATURE STORY
Will China's new Foreign Relations Law affect Indo-China relations?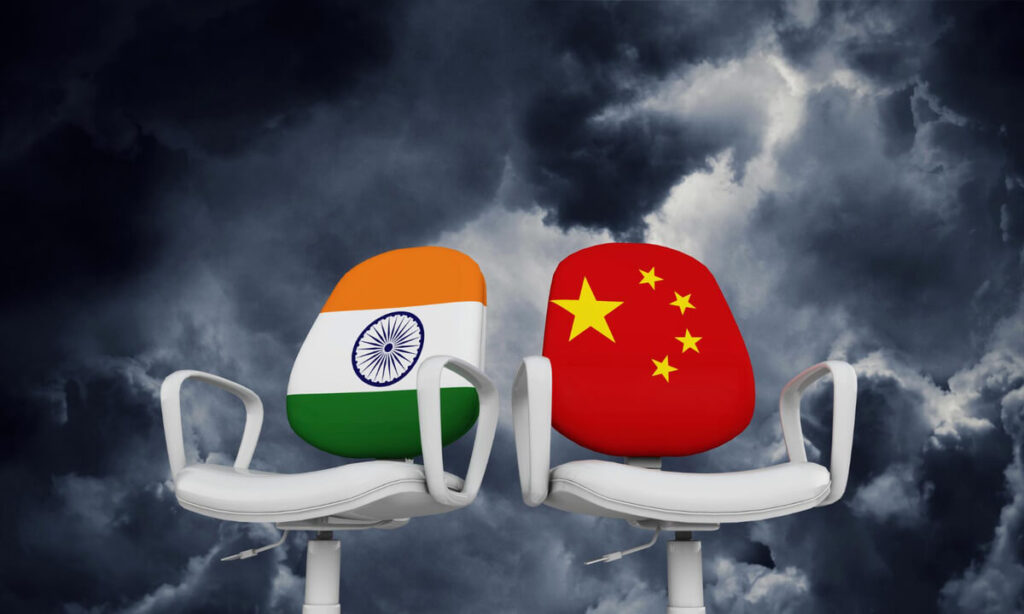 A couple of years ago, Chinese President Xi Jinping, speaking on the 50th anniversary of the People's Republic of China's restoration in the United Nations (UN), said China would play an active role in reforming and developing the global governance system. Xi has spent the better part of the past few years ensuring he has consolidated power and thwarted any attempt to challenge him or the Chinese Communist Party (CCP).
All this while, the country has expanded its military and intelligence capabilities, much to the dismay of some of its neighbours, like India, and its rival, the US. Its most recent move is a sweeping new foreign relations law to assert its right to impose 'countermeasures' against any action it deems hostile. While Indo-China relations haven't exactly been cordial over the past few years, will this new law jolt things further?
Context
The 20th Party Congress last October was a momentous occasion for China, the CCP, and Xi. It came at a perilous time – Russia invaded Ukraine, there were tensions in the Taiwan Strait and widespread economic uncertainty. For Xi, the goal was clear – to maximise his control of the CCP system. He did this by appointing his men to top positions.
Analysts said Xi's definition of China's threat environment was a way for him to intensify control and to point to the US and Taiwan as convenient dangers. The decision-making process is simple and efficient by design. Power is highly concentrated, information to the top is constricted, and the risk of challenging Xi's view is high.
The Congress is a highly choreographed affair. But there were some reports of dissent. There was a one-man protest at the Sitong Bridge and several "Not My President" posters on university campuses. Needless to say, they didn't make much of an impact and were swiftly censored.
It did speak to a broader undercurrent of societal discontent inside and outside China. But the state machinery is efficient and quick to thwart any dissent. Xi 3.0 would be no different.
While domestic matters were relatively easy to solve, foreign relations were a bit more complicated. Washington was crippling the Chinese technology sector. Xi sought to improve relations and perhaps negotiate for some wriggle room on other thorny issues like Taiwan. Then came the military spy balloon that encroached on American airspace. The American response, shooting it down and revealing its origins, irked Xi.
Meanwhile, its border with India was teeming with activity. In the past decade, border escalations have outnumbered those five decades after the 1962 war. What's made matters more complicated are the rise of nationalist leaders here and in China and the shifting global geopolitical landscape.
The China factor took centre stage at a renewed India-US partnership and with other countries like Japan and Australia. They have the QUAD to show for it. The US endorsed India's version of the border escalations and brought up the issue at international forums. One example was US Secretary of Defense Lloyd J Austin accusing Beijing of hardening its position along the Line of Actual Control (LAC) last year.
With these challenges and more facing it, China decided to act. The country's top legislature passed the Foreign Relations Law. Its six chapters outline various tenets of China's foreign relations going forward, like the legal system and capacity building.
From China's point of view, this is necessary. Ever since Xi was General Secretary, he has talked about national security as a vital component of China's foreign policy. The external environment changed and brought new challenges to its doorsteps. The buzzwords were Western hegemony and interference.
Where does India fit into all of this? Will the new law reshape Indo-China relations for the better, or will it only complicate things further?
VIEW: Status-quo, for the most part
The status quo doesn't necessarily mean a bad thing at this point. It means the new law won't further escalate tensions between the two countries. Besides, the law, as seen by most experts and analysts, is primarily aimed at the US, given their economic back and forth over the past few years. As far as trade is concerned, India and China need each other. The new law won't come in the way of that.
While the law certainly takes an aggressive stance, it's not necessarily new for China. It has remained consistent on issues like Hong Kong and Taiwan and repudiated any outside commentary against its narrative. More recently, with Russia's invasion of Ukraine, it has taken a more diplomatic stance reminiscent of India in calling for a peaceful solution.
Part of the Chinese thinking with the new law is to have some legal backing for its countermeasures. Again, while that comes across as hawkish, taking it in the context of the LAC dispute, it's unclear how it will apply to the border disputes. China has made no illusions about its opinions on the QUAD, but there hasn't been any outright condemnation of India on that front. In fact, the new law talks about developing relations with neighbouring countries based on mutual benefit.
COUNTERVIEW: Possible rough times ahead
The text of the law has the words national security appearing seven times. Economy appears only twice. It's quite clear the new law advocates for a national-security-driven foreign policy rather than an economic one. While things are relatively calm now between India and China, given the border tensions et all, if things take a turn for the worse, China won't hesitate to retaliate, be it economically or otherwise.
The law's possible impact on India should also be seen in light of China evicting the last remaining Indian journalist. Press Trust of India's KJM Varma was asked to leave, signalling a new low in diplomatic ties between the two countries. There's also no chance of an Indian media house hiring Chinese staff to report from there.
The new foreign policy law should be studied in tandem with China's activities at the border. It's akin to its 2021 Border Law that emphasised sovereignty and territorial integrity. These have been the main talking points in Indo-China relations. Tensions remain high, and the new law doesn't exactly widen the scope for negotiations and diplomacy.
Reference Links:
What is your opinion on this?
(Only subscribers can participate in polls)
a) China's new Foreign Relations Law won't affect Indo-China relations.
b) China's new Foreign Relations Law will affect Indo-China relations.
---
🕵️ BEYOND ECHO CHAMBERS
For the Right:
Why the Uniform Civil Code has few takers in the North East
For the Left:
In Manipur, Army's leadership has experience and ability to do its job
---
🇮🇳 STATE OF THE STATES
Unsafe coaching centres (Punjab) – Ludhiana, a popular destination for students aspiring to join JEE, NEET, and IELTS coaching centres, is teeming with safety troubles. The coaching centres operate out of dangerous and illegal buildings, risking thousands of lives every day. A recent fire incident in an establishment that housed a restaurant and IELTS coaching centre brought the issue into focus.
Why it matters: Engineer Kapil Arora, President of the Council of Engineers in Ludhiana, filed a complaint with Chief Minister Bhagwant Mann and the local bodies department, citing serious building by-law violations. He points out narrow staircases, lack of emergency fire exits, inadequate open spaces, low ceiling heights, presence of restaurants with LPG cylinders, and blocked frontages, among other flaws. Punjab could take a cue from Bihar which enacted the Bihar Coaching Institute (Control and Regulation) Act of 2010 to regulate such institutes.
New rules for electric fences (Tamil Nadu) – On Monday, the Tamil Nadu government notified the Tamil Nadu Power Fences (Registration and Regulation) Rules 2023 to save wildlife from electrocution. It also has rules to control the destruction of agricultural produce by animals in forests bordering farms. The rules will apply within a 5-kilometre distance from the Reserve Forests areas.
Why it matters: All companies involved in erecting power fences are now required to adhere to the BIS-302-2-76 (India) Norms. A joint team of the Tamil Nadu Electricity Board (TNEB) and Forest Department will conduct field-level inspections every two weeks to enforce this. Property owners with existing power fences must apply for a registration certificate within 60 days and set up the power fence within 90 days after receiving permission.
Nurturing entrepreneurship (West Bengal) – Nurture Idea Hunt, a collaboration between Maruti Suzuki and IIM Calcutta Innovation Park, saw ideas ranging from safe driving apparel and carbon-free tea to electric mobility solutions. From the 12 startups that pitched their ideas, 6 received cash prizes worth ₹50,000 and became eligible for Maruti's incubation and acceleration programmes.
Why it matters: The hunt aimed to foster innovation and entrepreneurship in Bengal, Assam, and Meghalaya. Early-stage start-ups had the opportunity to showcase their ideas before a panel of senior executives from Maruti Suzuki India and IIM Calcutta. The objective was to encourage ideas related to rural mobility and collaborate with academia, innovators, and start-ups. Maruti will also grant rewards like grants for prototyping, fellowships, mentoring, and exposure to its factory.
29 vs 16 MLAs in Ajit's favour (Maharashtra) – NCP founder Sharad Pawar assured party workers not to worry about MLAs leaving the party, emphasising the need to cultivate new leaders. Speaking at the show of strength meeting in Mumbai, attended by 16 MLAs and office-bearers, he stated that no one could strip the party's name and symbol, regardless of claims made. He highlighted the use of his photo by the Ajit Pawar faction, suggesting their reliance on his popularity.
Why it matters: Sharad Pawar differentiated between the Hindutva of Shiv Sena and BJP, stating that Shiv Sena's Hindutva aims to unite all castes, while BJP's Hindutva is divisive and poisonous. Simultaneously, 29 MLAs showed up at Ajit Pawar's show of strength meeting. Two days before becoming Maharashtra Deputy Chief Minister, Ajit Pawar ousted his uncle as NCP president and approached the Election Commission to recognise his faction as the authentic NCP.
Schools reopen (Manipur) – Except for Churachandpur district, schools in Manipur reopened for students in classes 1 to 8 after a two-month break due to unrest. Chief Minister N Biren Singh received some praise for the decision, despite some parents in the valley opting to keep their children at home on the first day. In a Facebook post, CM Singh expressed happiness at seeing children back in school and urged cooperation from everyone in maintaining peace for uninterrupted education.
Why it matters: The CM's post came a day after another civilian was killed and a Kuki spokesperson's house burned down. Jenish Singh, a parent in Imphal West, was happy with the partial reopening of schools. He urged the government to restore internet services for holding online classes during such crises. Of the 4,670 government schools, 96 are being used as relief camps. Schools for classes 9 to 12 will resume once prefabricated houses are ready.
---
🔢 KEY NUMBER
28% – India's group of ministers agreed on a 28% GST on online gaming, horse racing, and casinos.