September 6, 2023
Good morning. In today's either/view, we discuss whether Saudi Arabia's bet on longevity research will pay off. We also look at the controversy surrounding preschool age limit in Gujarat, among other news.
---
📰 FEATURE STORY
Will Saudi Arabia's bet on longevity research pay off?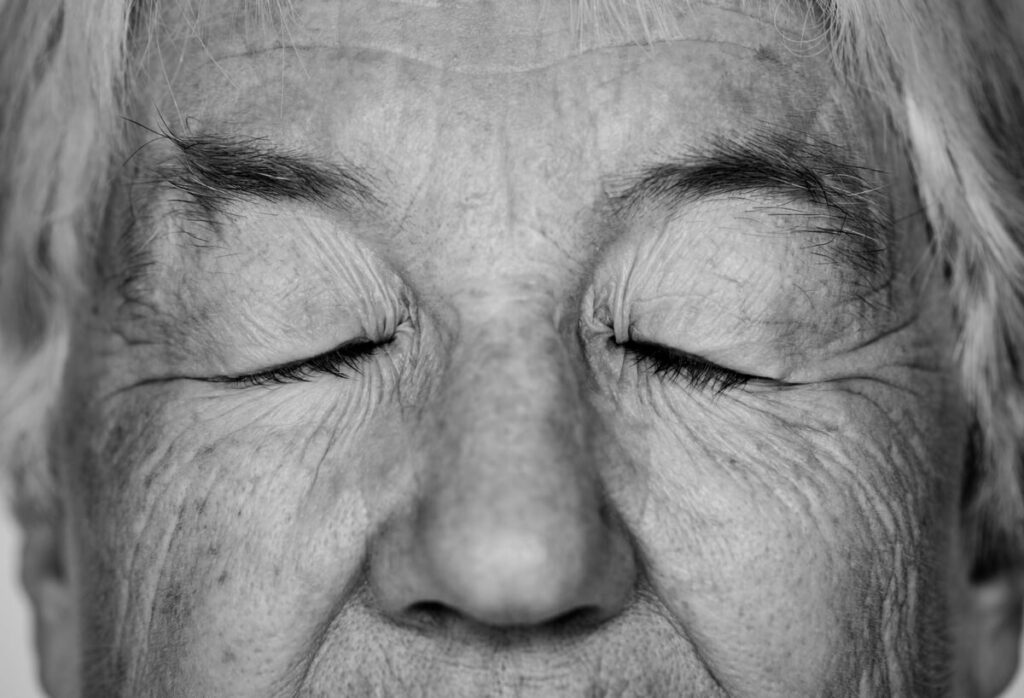 We know the two certainities in life – death and taxes. Benjamin Franklin said so. But what if he got one of those wrong? Well, not precisely wrong. Certainly not yet anyway. Everyone has a particular relationship with ageing and growing old. Some embrace it. Others try to delay it as much as possible and are aided by an entire industry.
If you need to find a "cure" for ageing, if there's even such a thing, you'd need lots of time and money. Put a lot of people in a room together with a mission to increase our lifespans, you've got a lot of time combined. But who has the money? Saudi Arabia, for one. They're betting billions of dollars on research to make humans live longer. Is this a worthwhile effort or a waste of time and money?
Context
Ageing is a natural phenomenon that has intrigued humans for millennia. The Greek philosopher Plato categorised ageing and disease as two different things. His student Aristotle thought ageing led to one's mental intellect declining.
In the scientific community, ageing was once considered a natural evolutionary process. Most animals died young due to predation or disease, so there wasn't an incentive to study ageing. However, in the late twentieth century, the thinking began to change. There was some evidence that a person's lifespan could be increased.
In the early 1900s, in studying single-celled organisms like mice and humans, the obvious was stated – the older they got, the higher the mortality rates. At the time, the conclusion was the ageing process couldn't be stopped, but perhaps it could be slowed down. Caloric restriction (CR), or cutting down on the calories consumed, might increase the lifespans of different organisms.
This wasn't something confined to the time. A 2020 study fed rats 30% fewer calories than others, and a comparison was done. The result was that 57% of age-related changes in normal rats didn't occur in the CR rats.
The reality is that ageing and longevity are determined by factors like genetics, the environment, and lifestyle, to name a few. A chain smoker has a lower probability of living longer than a non-smoker, for example. The study of longevity genes is a developing science. Genetics play a vital role. Some estimate that 25% of variations in human lifespans are determined by genetics. What's yet to be fully known is which genes and how they contribute to longevity.
What do Larry Page, Jeff Bezos, and Larry Ellison have in common? They're all billionaires, of course. But they've also spent plenty of money trying to understand human longevity and lifespans.
In comes Saudi Arabia. In 2021, life expectancy in Saudi was 75.37 years, lower than in the US. The Saudi Royal Family's new non-profit, called the Hevolution Foundation, will spend $1 billion a year on the biological research of ageing. The Foundation will provide grants for basic scientific research on what causes ageing and plans to go further and support drug studies.
The project's head is Mehmood Khan, formerly of Mayo Clinic and a one-time chief scientist at PepsiCo. For him, this is the biggest medical problem there is. The question is, can money and science trump evolution?
VIEW: Worth the shot
If you're going to go up against evolution, you'd better have the best minds and a lot of money. That's exactly what Saudi has done in this case. $1 billion a year is a lot of money. To put that in perspective, the division of the US National Institute on Aging that supports research on the biology of ageing spends $325 million a year. Given how much money the National Institutes of Health (NIH) has spent, the Hevolution Foundation will spend more than the NIH did in the past 30 years.
One trial Hevolution is backing is Targeting Aging with Metformin (TAME) from Albert Einstein School of Medicine researcher Nir Barzilai. He claimed to have found a longevity gene that's linked to longevity and healthy ageing in humans. Metformin is noteworthy since a British study showed that diabetics taking it were living longer than expected. In some cases, even longer than healthy people.
Hevolution is the central hub in many ways. The money spent is necessary since ageing receives a small portion compared to other medical fields like cancer. There was understandable scepticism at the outset to see what this was all about. However, much of that has disappeared since Hevolution has begun backing studies. Another beneficiary is the American Federation for Aging Research (AFAR). As the research continues, there's a lot of potential, and the chatter among ageing researchers is that a drug could come out of this endeavour.
COUNTERVIEW: Tried, tested, and failed
One could argue this is a waste of time and money. This isn't the first mega undertaking from the Saudi regime and likely won't be the last. They like to do things on a grand scale. But is this particular one worth it? $1 billion a year is a lot of money for an issue that doesn't get a lot of airtime or column inches devoted to it, relatively speaking.
Will Hevolution produce the goods? Only time will tell. But precedence doesn't bode well for Saudi's mission. Mega projects like this that get a lot of funding but aren't grown organically by a dedicated team rarely produce tangible results. This is true, particularly in longevity biotechnology. Previous projects spent a lot of money but eventually pivoted to other medical issues.
It's not just government agencies. Big tech tried its hand at ageing research. In 2013, when Google launched Calcio, TIME Magazine's cover asked, "Can Google Solve Death?" The answer is a simple no. Much of that central team has left. Calcio also began focussing on cancer. It's unclear if throwing more money into the pot would lead to meaningful steps forward. Concerning the TAME trial, we still don't know if metformin will work. A long-term study from last year showed the drug didn't result in any protection against heart problems.
Reference Links:
What is your opinion on this?
(Only subscribers can participate in polls)
a) Saudi Arabia's bet on longevity research will pay off.
b) Saudi Arabia's bet on longevity research won't pay off.
---
🕵️ BEYOND ECHO CHAMBERS
For the Right:
How Hindutva betrays its own call for 'vasudhaiva kutumbakam'
For the Left:
The Distorted Lens of Western Media: Suppressing True Reality of Kashmir
---
🇮🇳 STATE OF THE STATES
Disaster-affected areas (Himachal Pradesh) – Chief Minister Thakur Sukhvinder Singh Sukhu declared Sujanpur, Utpur, and Kakkar as disaster-affected areas due to severe rain damage. The state has introduced an enhanced relief package, raising compensation for damaged pucca houses to ₹1 lakh and offering ₹55,000 for each lost milch animal.
Why it matters: The declaration of these areas as disaster-affected underscores the severity of the natural calamities they've faced. The new provisions, including increased financial assistance for damaged properties and livestock, aim to provide immediate relief to the residents and ensure their swift recovery from the aftermath of the disaster.
Preschool age limit (Gujarat) – The Gujarat High Court has declared that sending children under the age of three to preschool is an "illegal act." This ruling came in response to a series of pleas challenging the state government's decision to set six years as the minimum age for Class 1 admission for the academic year 2023-24. The state government has set provisions that no preschool should admit a child who hasn't completed three years of age by June 1 of the academic year.
Why it matters: This decision by the Gujarat High Court underscores the importance of age-appropriate education and the welfare of young children. The ruling aligns with the Right to Education Act's guidelines, ensuring that children are not pushed into formal schooling prematurely.
Teachers' protest (Bihar) – Teachers from Bihar's state-run schools wore black badges on Teachers' Day, protesting against the government's decisions and actions. Organized by fifteen teachers' associations, the protest addressed issues like actions against dissenting colleagues and the engagement of teachers in non-educational governmental tasks. The state recently reversed an order reducing festive season holidays from 23 to 11.
Why it matters: The widespread protest by teachers in Bihar highlights the deep-seated issues and concerns within the state's education system. Their demands emphasize the importance of teacher welfare, job security, and the need for a clear distinction between teaching and non-teaching duties. The government's retraction of the holiday order reflects the teachers' influence, but ongoing agitation indicates unresolved concerns.
Exam reform (Karnataka) – The state government has introduced a significant change in its examination system for Class 10 and 2nd pre-university students. Instead of the traditional single annual exam followed by a supplementary exam, students will now have three annual board exams. They can choose the best scores from these exams for their final marks cards.
Why it matters: The new system, announced by the Minister for Primary and Secondary Education, Madhu Bangarappa, aims to reduce student stress and provide opportunities for score improvement. The first exam is mandatory for all regular students, and the final marks card will not indicate the number of attempts made. The move also aligns with the broader educational trends, going beyond the National Curriculum Framework's recommendation of two annual exams.
Play to Learn Summit (Meghalaya) – The first 'Play to Learn' Summit was held in Shillong on September 5, emphasizing the importance of play in children's holistic development. Organized by the Government of Meghalaya, Meghalaya Early Childhood Development Mission (MECDM), and Meghalaya Health Systems Strengthening Project (MHSSP), the summit was supported by Sesame Workshop India Trust, SBI Foundation, and the Indian Institute of Banking & Finance.
Why it matters: The state's Early Childhood Development Mission, a unique initiative in India, aims to enhance the potential of children from conception to eight years of age. The mission plans to transform all Anganwadi Centers into ECD Centers, offering comprehensive support to children.
---
🔢 KEY NUMBER
7 million – In Q2 2023, India added around 7 million mobile subscribers. This was the highest, with China's 5 million and the US' 3 million subscribers coming 2nd and 3rd respectively.