July 5, 2023
Good morning. In today's either/view, we discuss whether the National Research Foundation (NRF) Bill will help India's R&D capabilities. We also look at the mandate to include dorms for drivers in hotels in Tamil Nadu, among other news.
---
📰

FEATURE STORY
Will the National Research Foundation (NRF) Bill help India's R&D capabilities?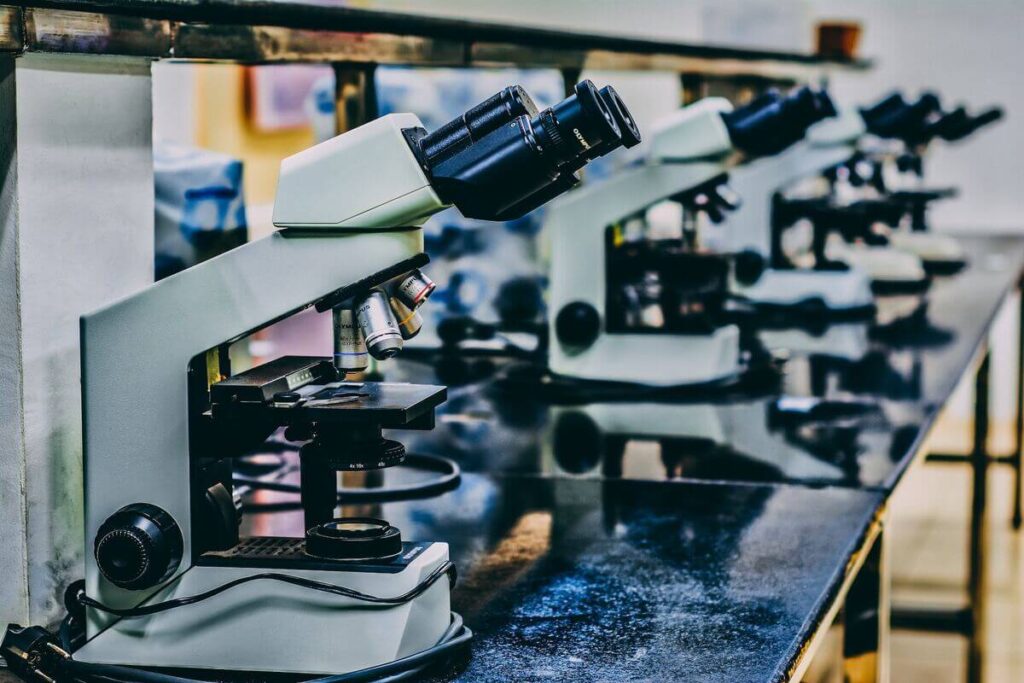 An ambitious country like India needs to compete with the rest of the world on several fronts. While the economic and geopolitical frontiers are somewhat obvious, research and development (R&D) don't seem to get the same attention. We've got world-class institutions like the IITs and others filled with veterans and the next generation of researchers. Yet, India trails behind in research output.
The government is looking to change things. Recently, the government approved the National Research Foundation (NRF) Bill 2023. It's seen as a landmark decision to foster a culture of research and innovation across educational institutions and R&D facilities. While the Centre and others see this as just what the doctor ordered, others are sceptical.
Context
Why the focus on R&D? Governments and companies need to periodically innovate to keep up with the times. People's preferences and tastes change over time. So, having products and services that are in line is a good thing. R&D doesn't just mean the actual tools people use – it's also about the ecosystem they operate in. It's also about whether their innovations and discoveries are brought to the world's attention.
For companies, there are obvious reasons to innovate and invest in R&D, ensuring they don't lose customers and profits being top of the list. In other spheres, basic research helps gain new knowledge on previously established scientific or mathematical facts. There's also applied research and development research which covers the gamut like education, medicine, engineering, etc.
R&D isn't cheap. It needs a lot of resources to ensure the best talent work with the best tools necessary. In 2019 alone, global R&D spending was $2.3 trillion, according to McKinsey & Company. That's almost 2% of global GDP. The pandemic certainly threw a wrench in the works but also gave governments and companies an impetus to innovate, whether it's for medical technologies or climate change.
Between 2020 and 2021, R&D budgets across the European Union (EU) grew by 6%, from $102.7 billion to $109 billion. Across the EU bloc, countries are increasing their R&D budgets to invest in disruptive research and breakthrough innovations. The European Commission sees this as one of its missions.
Coming to India, the picture isn't as rosy. India's R&D spending is among the lowest in the world. According to NITI Aayog and the Institute for Competitiveness, R&D spending in India declined from 0.8% of GDP in 2008-09 to 0.7% in 2017-2018. India's Gross Expenditure on R&D (GERD) is less than other BRICS nations. For example, China and South Africa spend 2% and 0.8%, respectively. The world average hovers around 1.8%.
In the 2022-23 Budget, there were only a couple of references to R&D. One was for defence where R&D would be open to industries, startups, and academia with a quarter of the defence budget allocated. The other mention was for sunrise opportunities like Artificial Intelligence (AI), semiconductors, and genomics.
For any meaningful analysis of India's R&D spending, we need to go back to 2020 and a report published by the Department of Science and Technology. Over 60% of the budget for R&D in 2017-18 went to the Defence Research and Development Organisation (DRDO). That's public money compared to developed countries where defence R&D is primarily borne by the private sector.
If India is to compete in the global R&D space, it needs to increase R&D spending to 1% of GDP. In the 2021-22 budget, the government allocated ₹50,000 crore for the National Research Foundation (NRF). The primary goal is to give direction and clarity to R&D in India. How? Funding competitive peer-reviewed research proposals, harnessing the talent of retired, veteran, and up-and-comer researchers, and supporting researchers in international collaborations.
Will the NRF Bill and the next steps pave the way for India to climb the R&D ladder, or does it fall short?
VIEW: It's got the right ingredients
Having an apex body that can help foster and promote scientific research across various institutions is a welcome first step. There hasn't been a proper ecosystem in place for Indian scientists. They usually work in silos, and output from only a select few institutions matches up to global standards. The NRF will help democratise scientific research specifically.
The NRF goes hand-in-hand with one of the goals of the 2020 National Education Policy (NEP) to make higher education institutions teaching and research-intensive. Given India's ambitions in areas like healthcare and space, making its manufacturing sector competitive, and designing smart cities, there's no shortage of places where R&D is necessary. The NRF is even cognisant of making research sensitive to the concerns of rural areas.
The Indian private sector is often keen to invest in cutting-edge research with the promise of commercial application. The NRF can work with the private sector to ensure a steady flow of funds. It can go beyond depending on government allocations. Private sector participation will encourage greater cooperation between academia and industry. Being on the same page can help them align interests per the industry's needs. Not to mention bringing in some entrepreneurial spirit.
COUNTERVIEW: Not all it's cut out to be
There's no doubt India needs to up its game on R&D. Be it money, infrastructure, talent, etc. India is an ambitious country, and the world is looking at us now more than ever, so we've got to get this right. The main thrust is to have a centralised body for R&D in India. That's worrisome, according to some researchers. The Breakthrough Science Society issued a public statement saying involving the private sector isn't a good idea.
Let's talk money. First up is funding projects. So far, researchers have had several avenues to get funded. If one fell through, there was always another. Now, with the NRF, a single window for individual projects means the scope is severely restricted. Next comes the ₹50,000 crore allocation. Apart from the fact that it might not be enough at the outset, what comes after that gets exhausted? The private sector won't be liberal with their wallets on R&D if they don't see any return on their investments.
It's understandable if the government wants to have a centralised authority for R&D. Scientists often face a lot of red tape and bureaucracy. However, having the government involved has raised some eyebrows. In the past, the government has promoted research into ideas like panchagavya. Given some of the statements made by leaders of the current government, there's understandable scepticism and worry that important and potentially groundbreaking research will get politicised or, more specifically, saffronised.
Reference Links:
What is your opinion on this?
(Only subscribers can participate in polls)
a) The National Research Foundation Bill 2023 will help India's R&D capabilities.
b) The National Research Foundation Bill 2023 won't help India's R&D capabilities.
---
🕵️ BEYOND ECHO CHAMBERS
For the Right:
Why Hindu nationalists in India are backing the French far right
For the Left:
Eradicating sickle cell disease, securing the future of India's tribal communities
---
🇮🇳 STATE OF THE STATES
Pushing for shares in Chandigarh (Himachal Pradesh) – The state government, led by Chief Minister Sukhvinder Singh Sukhu, is determined to assert its "legitimate rights" over the Union Territory of Chandigarh. According to CM Sukhu, the Punjab Reorganisation Act of 1966 clearly states that Himachal Pradesh is entitled to 7.19% of Chandigarh. CM Sukhu informed that the government formed a Cabinet sub-committee to investigate the matter and will take appropriate action based on the committee's findings.
Why it matters: In 2011, the Supreme Court granted Himachal Pradesh a power share of 7.19% in Bhakra Beas Management Board (BBMB) projects. However, the state is yet to receive arrears of 13,066 million units. Considering the sacrifices made for these projects, CM Sukhu demanded the state's power share be increased. The ruling Aam Aadmi Party in Punjab has vocalised its belief that Punjab has exclusive rights over Chandigarh.
Dorms for drivers (Tamil Nadu) – Recognising the correlation between insufficient rest and road accidents, the state government has mandated that hotels and lodging houses offer dormitories to drivers. The dormitories should be inside the premises or within 250 metres. The State Housing and Urban Development Department announced that all drivers should be given exclusive beds and a bathroom for every eight beds in the dormitory.
Why it matters: Apoorva, the department secretary, came up with the idea based on a recommendation by former Chief Secretary V Irai Anbu. This move aims to address the issue of drivers lacking proper sleep, which can lead to accidents. The proposal has been welcomed by industry representatives like the Chennai Tourist Taxi Owners Association, who see it as a positive step towards ensuring drivers' well-being.
Statewide bandh (Jharkhand) – The Olchiki Hul Baisi group, advocating for the upliftment of the Santali community and language, declared a statewide bandh for July 4. Before the bandh, a torchlight procession led by Majhi Baba of Podhesa village was held in Jamshedpur. People dressed in traditional attire marched while drum beats filled the air. The organisers urged traders to bring down their shutters and halt vehicle movement for the day. The group had demanded that the government print and teach books in the Santhali script by June 27.
Why it matters: Olchiki Hul Baisi has been advocating for several key demands, including official language status for Santali, the establishment of a dedicated Santali academy, the printing and promotion of Santali books in the Olchiki script, and the reinstatement of Santali teachers. The state government has allegedly neglected their concerns, prompting the group to call for a complete shutdown of the state.
The real NCP debate (Maharashtra) – The power struggle within the Nationalist Congress Party (NCP) escalated as Ajit Pawar, newly-appointed Deputy Chief Minister of Maharashtra, asserted that his faction represented the real NCP. He moved to disqualify Jayant Patil, the State President since 2018 and hinted at taking the fight for the party's symbol and name to the Election Commission of India. NCP supporters protested in Mumbai, defacing posters of party leaders who joined the government. Ajit Pawar challenged the disqualification initiated by Pawar Sr's faction against nine rebel MLAs who joined the BJP-Shiv Sena government.
Why it matters: Praful Patel, recently appointed as NCP's Working President by Sharad Pawar, aligned with Ajit Pawar and joined the BJP-Sena government. Patel removed Jayant Patil as the party's State President and appointed Sunil Tatkare. Moments later, Sharad Pawar suspended both Patel and Tatkare, stating that their actions violated the party's directives and constituted anti-party activity. He deemed that they had voluntarily withdrawn from NCP membership.
Hospitals lack human resources (Assam) – The Project Information Document (PID) for the World Bank's ASSIST Project in Assam revealed that district hospitals are severely short-staffed. Only 12% of hospitals meet the required staffing levels for nurses and paramedical staff. Essential health services, diagnostic services, and the availability of essential drugs are inadequate in many district hospitals, pointing to issues in procurement systems and the performance of the State Medical Services Corporation.
Why it matters: The ASSIST project aims to enhance the availability of top-notch secondary healthcare services and help at least 1.8 million people. While the World Bank's Board of Executive Directors approved it last week, the document uncovered several gaps in the management of district hospitals. The absence of qualified hospital managers compels unqualified clinical staff to adopt administrative and managerial roles. Such gaps hamper the effectiveness and efficiency of secondary care provision.
---
🔢 KEY NUMBER
₹2,800 crore – The latest IPL season witnessed significant growth in gross gaming revenue to around ₹2,800 crore, with 61 million users partaking in fantasy gaming.