July 21, 2021
either/view ⚖️
True toll
To: either/view subscribers
---
Good morning. Train travels are always fun but who loves spending hours waiting for the train? But, you might want to spend more time in the Gandhinagar railway station. They have remodelled it to add more colours to our otherwise boring waiting hours.
In India's first, the railway station has been redeveloped and now gives airport-like vibes. Other than facilities like baby feeding rooms and interfaith prayer hall facilities, it also hosts a luxurious 5-star hotel on top of the rail tracks. ---
📰

FEATURE STORY
Accuracy of COVID-19 death toll in India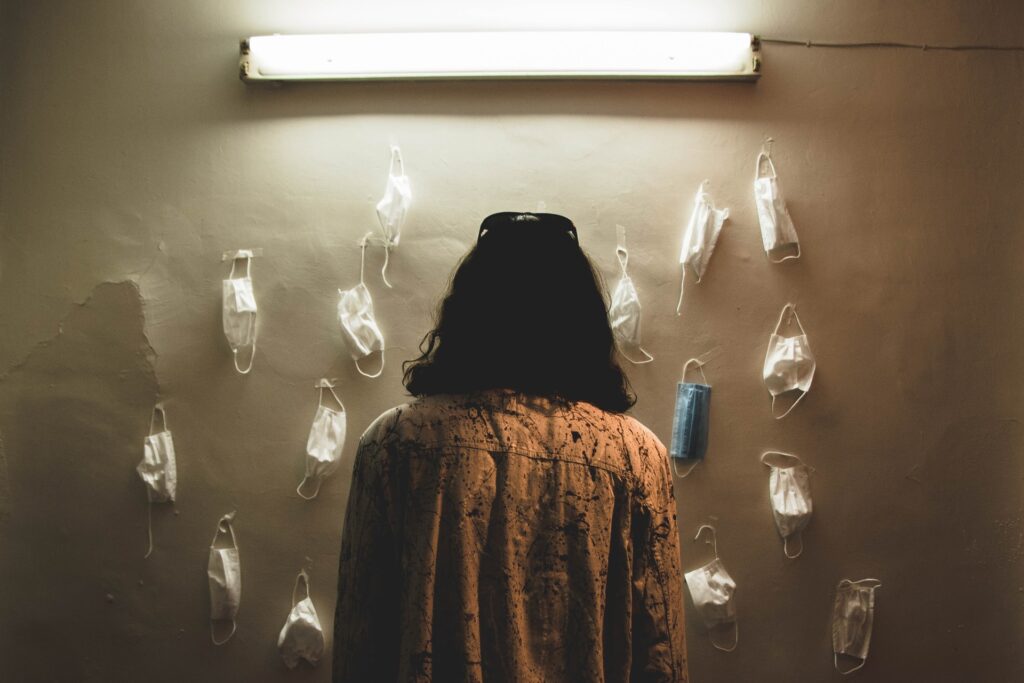 As the pandemic continues raging, our list of concerns keep increasing. From the fear of a third wave to worries that the monsoon would increase co-infection, the COVID-19 scare does not seem to go away. Amidst this scenario, media reports claim that death tolls are inaccurate in India. However, the government stands firm that they have been transparent in reporting the right numbers.
Context
Ever since the coronavirus pandemic started, there were claims that the actual death toll was being suppressed. The media accused the government of showing a lesser death count. But only after the second wave hit India, the questioning voices gained momentum. Not convinced with the government data, many researchers and journalists went on to reassess the death toll. What followed were several reports by Indian and even global media.
Reports poured in that COVID-19 deaths in India could be nearly 10 times more than the official toll. Different organizations report multiple versions of such statistics. Just a month ago, a popular Indian magazine published that the death toll was actually three times more than the official number. 
Which report would you believe then – the international news website that says 10x count or the Indian magazine that claims 3x numbers? The government, on its part, believed that all these reports were misleading.
The Centre released a statement that maintained that they had been transparent with regards to the COVID-19 data. They declared that the COVID-19 death toll was calculated only based on empirical data, unlike media reports.
COVID-19 deaths are underreported
Several media reports pointed to the overflowing crematoriums as a major pointer towards suppression of COVID-19 death toll. Disturbing images kept circulating before the media finally decided to take the responsibility of reassessing the death tolls.
First, they published stories accusing the government of not counting the death numbers properly. One report argued that the government reported the toll using case fatality rate, which it said was a very wrong approach. It said that the death registration system in India was flawed as it reported only 92 of every 100 deaths. The argument was that such a system with many loopholes would easily miss the actual death numbers.
Experts also found problems with the official guidelines of the COVID-19 deaths in India. As per these rules, those who died without getting tested or showed symptoms of the virus post COVID-19, should be categorized as suspected cases of COVID-19. Alas, their causes of death were claimed to not be related to COVID-19 at all.
Simultaneously, many media organizations verified the official COVID-19 death numbers to the Civil Registration System (CRS) on a state wise basis. What they found strengthened their arguments. They found mismatches between the data that was displayed to the public and what was shown in government records. A particular focus was placed on the national capital Delhi. Officially, Delhi recorded 13,201 COVID-19 deaths in April and May 2021. But the crematorium records showed that 19,715 deaths were related to the pandemic.
Finally, critics stressed on the importance of following the guidelines of the World Health Organisation that insisted that all confirmed and suspected COVID-19 deaths be measured. They demanded that all basic datasets be made available, so that systematic analysis could be done efficiently.
Government is not suppressing death toll
The Ministry of Health and Family Welfare quashed the media reports for speculating higher numbers than was presented. It claimed that these estimates lacked factual basis and were misinformed about the situation.
The Ministry announced that some of these media reports extrapolated data to claim that India suffered six times the official number of fatalities. Further, it said that valid tools were not being used to determine death rates. It noted that research data which had not been scientifically peer-reviewed could not stand as evidence against official data.
VK Paul, Niti Aayog Member responded that while there were chances that the number of COVID-19 infections were higher, it was highly unlikely that the death toll was high. He further clarified that late reporting of death was possible but the government did not intend to underreport at all.
Meanwhile, experts suggested that it was also possible that deaths that took place outside of the hospital were not tested. While law mandates that all deaths be medically registered, the family of the deceased would have to register the deaths with the municipality. Only then would the cause of their deaths be officially accounted for in the toll. But this did not happen very often. Even upon registration, the numbers were not reported immediately. The registrations happened only after a 21-day period or sometimes even up to a year. Hence, there could be a discrepancy in the number of COVID-19 related deaths. 
The Ministry claimed that media reports were generally based on data collected from two systems – Civil Registration System (CRS) and Health Management Information System (HMIS). But the government's official system to estimate deaths was the Sample Registration System (SRS). The problem with CRS and HMIS data was that all deaths that were reported with unknown causes would be considered as that of COVID-19. If this tallying of data from different systems were to continue, there would always be faulty assumptions of a higher death toll than the official numbers.
---
🕵️ BEYOND ECHO CHAMBERS
For the Right:
India's new industrial policy is doomed to fail
For the Left:
A 'tolerant' India can be majoritarian
---
🏴 STATE OF THE STATES
Blame Game (Uttar Pradesh) – The Brahmin community has recently started getting attention. Former Chief Minister Mayawati is trying to gain the support of the Brahmin community for the upcoming elections by targeting BJP for not treating them well and requested them not to fall for any lure from the BJP this time. However, the Samajwadi Party countered her saying that the Brahmin community has not forgotten the oppression and false cases filed against them under SC/ST Act during her party's rule.
Reservations in IIT (Tamil Nadu) – In a response to the recommendations made by Prof. V. Ramgopal Rao, Director of IIT Delhi, to exempt IITs from reservation policy, the Union Minister said that no decision has been made yet. DMK MP T.R. Baalu also raised the question claiming that there has been discrimination in IIT-Madras on the basis of caste and religion to which the Union Minister said that IIT-Madars has measures to counter these issues.
It's Not Evidence (Gujarat) – The High Court of Gujarat stated that the live proceeding of the court sessions being telecast shall not be set as a precedent. The videos can also not be used as evidence and no content from the live telecast will be treated as authorized. Only the judgments given by various benches and authorized copies will be admissible in court.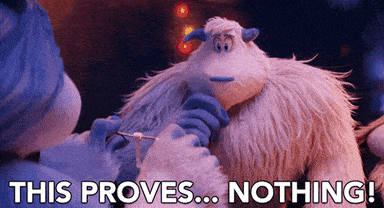 Border Dispute (Mizoram) – Mizoram's Kolasib district Deputy Commissioner H Lalthlangliana reached out to Assam's Cachar district administration via a letter claiming that the Assam government's officials and police have violated human rights of tribal people during a border dispute on 10 July. The alleged charges have been denied by Guwahati. A copy of the letter has also been given to National Human Rights Council (NHRC) and National Commission for Scheduled Tribes (NCST). DGP of Assam, GP Singh said that when NHRC and NCST will ask for the state's opinion, the answers shall be given.
Tech should not trouble (Bihar) – Commenting on the recent Pegasus controversy, Chief Minister Nitish Kumar said that it is not good to misuse a technology and trouble people. He also said that such snooping acts are "dirty" and "worthless".
---
🔢 KEY NUMBER
$1.25 billion – Series J funding raised by food tech startup Swiggy. The new round was led by Softbank Vision Fund 2 and Prosus. After this round, Swiggy would be valued at $5.5 billion.