August 25, 2022
Good morning. In today's either/view, we discuss whether billionaires owning media businesses is a good thing. We also look at the return of cinemas in Jammu & Kashmir, among other news.
Launch: We have launched the Chennai city edition of "The Local Brief" (TLB in short) newsletter – a smart and concise daily guide to your city, sent to your inbox for free. At present, both the Chennai and Bengaluru editions are live. You can subscribe to one or both of the city editions on our website. Kindly subscribe and share your feedback!
---
📰

FEATURE STORY
Adani Acquiring NDTV: Should Billionaires Own Media?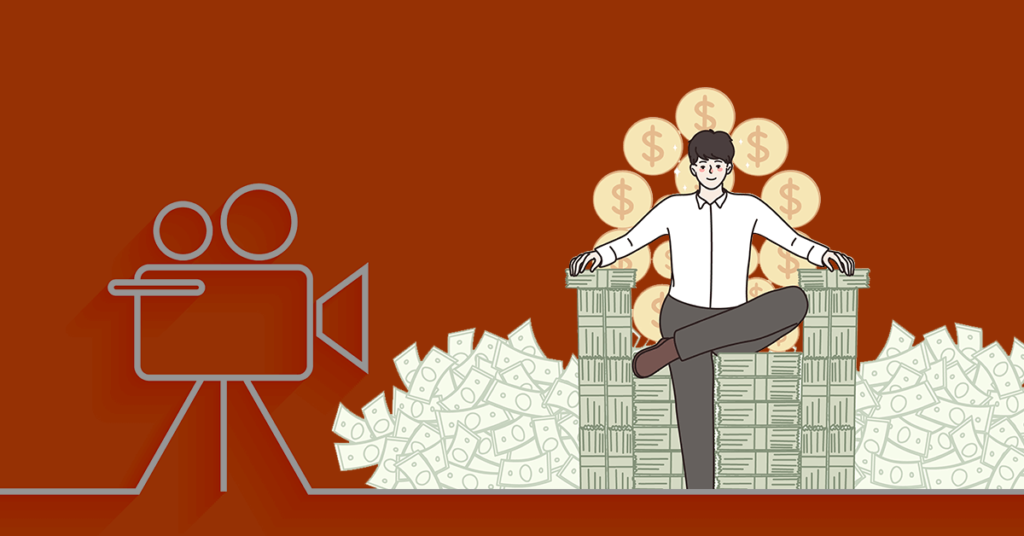 In a recent development, Indian billionaire Gautam Adani moves to take over the popular New Delhi Television (NDTV) by bidding to purchase a 29.18% stake in the media house. NDTV states that this move was carried out by Adani's unit without their consent, leaving us to ponder whether billionaires owning media align with the democratic aspirations of the country.
As Asia's richest man, Adani's interest in acquiring one of the biggest news channels in the country could go one of two ways.
Context
The Adani Group has witnessed unprecedented growth over the past year, expanding the fortune of Gautam Adami by over $50 billion in 2021. Holding the title of the sixth-richest person in the world, Adani has expressed his intention to invest in media after his first bet in the sector through the business news platform Quintillion earlier this year. His rival, Mukesh Ambani on the other hand, established a strong foothold in broadcast and online media back in 2014 when he acquired the Network18 Group.
No one is unaware of the close relationship between Adani and Prime Minister Narendra Modi, one that matured two decades ago when Modi was still the chief minister of Gujarat. Recently, however, Adani has been reaching out to key leaders of parties that are opponents of Modi's BJP, claiming to develop working relationships with people across the political spectrum. In a speech last year, Adani conveyed the apparent nationalistic purpose of his business stating, "A greater India must be an India that is visibly a more 'aatmanirbhar' India."
That being said, billionaires owning media is not new. An executive from the Adani group commented on the proposed acquisition of NDTV stating that it is the most suitable platform to "deliver on our vision." Whether it's Jeff Bezos owning Washington Post or Elon Musk trying to own Twitter, billionaires are keen to control media outlets. But what are the implications of this?
VIEW: Billionaires owning media is fine
As we mentioned before, billionaires buying news media houses is far from new. This is true not only in India but around the world. In an industry where public funding is the only way to keep democracy intact, many media houses wouldn't mind a contribution from a deep-pocketed saviour as this business model is rarely profitable.
Research suggests that established news aggregators such as Google and Facebook have been undermining the control newspapers have on advertising revenue in the digital space. This puts publishing houses in a difficult position monetarily. Journalists had to bear the brunt of the pandemic as reports suggested numerous lay-offs in many newsrooms.
Against this backdrop, Bezos buying The Washington Post is often used as an example of a struggling paper being rescued by a billionaire. With the help of his investment, the newsroom was equipped to produce exceptional journalism. After Bezos' acquisition, the Washington Post's web traffic doubled, and it currently boasts over 3 million subscribers.
The success story of the Network 18 Group in India follows a similar trajectory. In an optimistic attempt to expand rapidly, the group incurred heavy losses, accumulating an outstanding debt of over ₹1,400 crores in 2011. Reliance Industries, under Mukesh Ambani's leadership, formed a partnership with the media house, funnelling about ₹5,400 crores in funds to Network 18. This not only pulled the newsroom out of a bad space but also contributed heavily to its success.
COUNTERVIEW: Billionaires owning media is not fine
It has been argued many times that billionaires could use media houses as a platform to increase their political influence and agenda. Founder of Enders Analysis, Claire Enders pointed out that the super-rich have sought to buy newspapers in order to give them more power and push their agendas.
One example of this could be Bloomberg News, owned by billionaire Michael Bloomberg. When the former mayor of New York entered the race for presidential elections in 2019, a memo was issued to the 2,700 journalists working in the company, strictly instructing them not to publish any investigative stories on Bloomberg's campaign. David Sirota noted in a tweet that the reporters' hands were tied as they risked getting on the bad side of an influential person who owns a substantial segment of the media job market.
Apart from this, private ownership of media houses throws up concerns regarding bias and lack of transparency. This was articulated by Donald Trump in 2017 when he referred to the Washington Post with a new nickname, 'AmazonWashingtonPost.' To private owners, the yardstick for the success of media houses does not align with democratic objectives. It is instead judged based on its profitability, which may cause a further divide between socioeconomic groups.
Research suggests that media that is not under private ownership display higher political knowledge and democratic engagement. Public media systems are also designed to be more independent, ideologically diverse and critical of dominant policy positions.
What's your opinion on this?
(Only subscribers can participate in polls)
a) Billionaires owning media businesses is fine.
b) Billionaires owning media businesses is not fine.
---
🕵️ BEYOND ECHO CHAMBERS
For the Right:
Revdinomics Isn't About the Economy, Stupid
For the Left:
Bilkis Bano: For A Party With National Ambitions, AAP's Silence Is Awkward
---
🇮🇳 STATE OF THE STATES
Return of cinemas (Jammu & Kashmir) – For the first time in three decades, J&K's first multiplex will open in Srinagar next month. It'll have three screens with a total capacity of 520. The owners have incorporated a traditional Khatamband ceiling with paper mache designs. Vikas Dhar, the owner, said the decision came from him and his family on what new business prospect to embark on. The owners say they have no apprehensions about the project as others have enquired about opening cinema halls too.
Why it matters: Movie theatres were closed in the valley in the 1990s as terrorism took hold of the region and security was a big concern. At the time, 15 cinema halls were forced to shut shop. In 1999, the government tried to reopen some theatres, but terrorist attacks thwarted their attempts.
Seafood exports increase (Andhra Pradesh) – In 2021-22, seafood exports from the state have increased by more than 12%. In terms of value, they've increased by 20%. The Marine Products Export Development Authority (MPEDA) exported seafood worth ₹20,035.49 crores in 2021-22. In the previous two years, the Covid-19 pandemic affected exports but has picked up recently. Frozen shrimp is the most exported item, with the USA, China, and South East Asia being the leading importers.
Why it matters: The state contributes more than 23% to the overall seafood exports of the country. India exported more than 13 lakh metric tonnes of marine products worth ₹57,586.48 crores. The state's share of that was 34% this time. The MPEDA has set a target of ₹1 lakh crore as turnover by 2025. It hopes to achieve this by diversifying its marine products.
Pit loom weavers suffer (Odisha) – In the rain-hit districts of the state, pit looms have fallen silent. With the heavy rainfall and resulting floods, it'll be a month till they return. One of the types of looms, frame looms, can be shifted during heavy rains. However, that's not the case with pit looms. These need to be installed in a pit with two pedals to operate them. Weavers can't do their work until water is drained out.
Why it matters: According to the 4th All India Handloom Census, there are more than 30,000 pit looms in the state. A majority of them are in Western Odisha and Kotpad. The government has a plan to help the weavers. Wherever possible, those who switch to frame looms are being supported. Another is to concrete the pit looms. Since 2013, 15,000 pit looms have been constructed. Weavers can do it themselves or get professional help.
Defence corridor (Gujarat) – The state government is hopeful that the Centre will accept its proposal for a defence industrial corridor. Former Chief Minister Vijay Rupani wrote to the Centre for allocating a corridor and other facilities in the state. He cited the government's Make in India initiative and said previous requests were not approved. Rupani's letter stated that Gujarat is a conducive environment for the defence industry, with Kutch, Rajkot, and Ahmedabad among the places that could be considered.
Why it matters: Tamil Nadu and Uttar Pradesh have been granted approvals for defence industrial corridors by the Union government in 2020. The Centre has already announced that the DefExpo 2022 will take place in Gandhinagar from October 18 to 22. 22 companies have defence manufacturing licenses for the state from the Centre. However, most are waiting for the go-ahead to begin operations.
Solar energy usage (Tripura) – The Association of Renewable Energy Agencies of States (AREAS) has recognised the state for installing the highest number of solar irrigation pumps in the region. It's one of the best-performing states in the country in tapping renewable energy sources. The Tripura Renewable Energy Development Agency (TREDA) was chosen as the best-performing state nodal agency in the northeast.
Why it matters: The state is looking to increase its renewable energy capacity. 500 remote localities have been identified in the state to install solar microgrids. The government is also undertaking efforts to illuminate roads in remote tribal hamlets with solar power through the Grameen Bazar Alok Jyoti Scheme.
---
🔢 KEY NUMBER
₹2,250 crores – The Tamil Nadu government announced investments worth ₹2,250 crores in the footwear and leather industry with 5 MoUs. It also launched an annual policy for the sector.