August 24, 2022
Good morning. In today's either/view, we discuss whether privatising public sector banks is a good thing. We also look at India's first proposed education township in Uttar Pradesh, among other news.
Aside: If you are interested in attending a photography exhibition and workshop focusing on wildlife awareness in Bengaluru this week, check out the 'Call for Conservation' event on The Local Brief's website. We are the exhibition partners for the event, so feel free to drop by!
---
📰

FEATURE STORY
Is Privatising Public Sector Banks A Good Thing?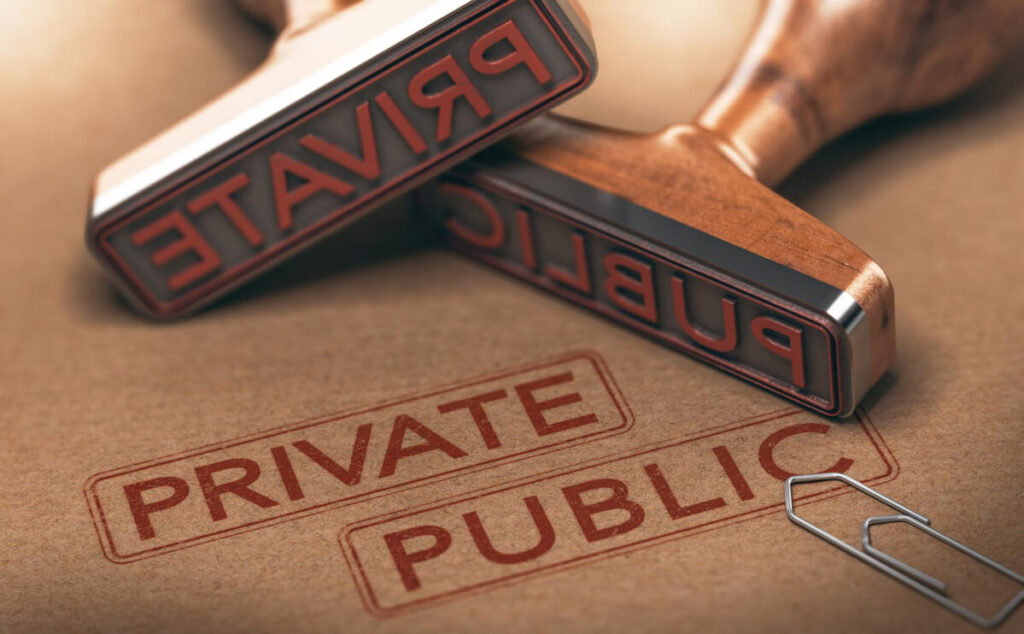 The Indian banking sector has seen its ups and downs over the years. For people, it's a place where you park your money. You trust that the bank will keep your hard-earned money and investments safe. The sector itself consists of various public and private sector banks. Each has its own customer base and ways of functioning.
Considering India's economic potential and growth opportunities, there's been one issue that has garnered debate – privatising public sector banks (PSBs). What goes into privatising PSBs? Why are they necessary according to some, and why it's a disaster to others? We try to find out.
Context
Let's go back to July 19, 1969. Prime Minister Indira Gandhi nationalised 14 banks that accounted for 80% of India's bank deposits. More than 50 years later, that move is still being debated. Some call it a landmark decision, others a failure. In 1980, six more banks were nationalised. What this means is banks that were previously owned by the private sector were brought into public ownership by buying a majority stake.
Now, this is the opposite of privatisation, sure. But we need to set the stage for how the Indian banking system has evolved. Nationalising was done to energise priority sectors. Basically, to give the economy a boost. In her speech at the time, Gandhi cited "a socialist pattern of society" as a reason. Even before 1969, banks were nationalised. The Reserve Bank of India (RBI) was nationalised a year after independence. State Bank of India (SBI) was formed after the government took over the Imperial Bank of India in 1955.
Fast forward to 1991. It's when India began implementing several economic reforms. They helped clean up the country's balance sheets, introduce asset-liability management, and better customer service. Post-2005, the inclusive banking approach led to small finance banks and small payment banks. In the aftermath of the 2008 financial crisis, there were demands for the nationalisation of banks in the UK, Australia, and the US.
The Indian banking sector has grown significantly since 1991, just in terms of numbers. In 1991, there were more than 60,000 bank branches. In 2020, it's more than 1.5 lakh, understandable given the population explosion. On average, a branch covers 9,500 people compared to 14,000 in 1991. If we look at their business, in three decades since 1991, the total deposit portfolio increased to ₹155.7 lakh crores.
In the 2021-22 Union Budget, the government announced its intent to privatise two PSBs and approved a policy of strategic disinvestment of public sector enterprises. While there was some confusion as to what the government's intention was, the Minister of State for Finance Bhagwat K Karad said there was no Bill for privatising PSBs.
The issue has popped up again. Should PSBs be privatised? Would that be bad for the economy and customers, or is it necessary to ensure the banking sector becomes healthy?
VIEW: A case for economic development
When Indira Gandhi decided to nationalise banks, the goal was to make financial services more inclusive and boost economic growth detailed earlier. Post-independence, there was a strategy of occupying the 'commanding heights' of the economy. However, there were already warning signs by this time.
The record since has been mixed. Economic reforms meant welcoming private sector banks while developing PSBs through structural reforms. However, private banks have been the ones that have helped in economic growth. Thanks to the 'Golden Handshake VRS scheme', more than one lakh people left PSBs. After that, recruitment was scant. Between 2014-15 and 2019-20, private banks created more than 2.3 lakh jobs. PSBs had a net loss of more than 89,000 jobs.
One of the main reasons for privatisation is performance. Not projected but past. In general, private sector banks have performed better than their public sector counterparts. Nirvikar Singh, professor of Economics at the University of California, Santa Cruz, explains why privatisation is necessary. There's greater efficiency to improve the allocation of financial resources, promote growth in the financial sector and contribute to overall higher economic growth.
COUNTERVIEW: Don't play with public money
One of the lessons the BJP perhaps learned from their election victories is a mandate for greater economic reforms. Privatising PSBs is impractical and not a sound policy. The RBI's stated policy is that industrial houses shouldn't run banks. How would widespread privatisation even work?
The market cap of all government banks is so big that finding buyers to part with that much money will be impossible. One fault lies in thinking that the banking and manufacturing sector are alike. Banks run on public funds through deposits. They have checks and balances like the Statutory Liquidity Reserve and Cash Reserve Ratio. There's also a history of private bank failures. From 1935 to 1947, there were 900 bank failures.
Even the RBI is sceptical of privatisation. Among the reasons stated is that PSBs can better serve the country through financial inclusion and a credit system. Private ownership doesn't automatically generate economic gains, especially for developing economies. When news came of the possible privatisation of PSBs in July, bank unions opposed it. The All-India Bank Employees Association was of the view that even mergers had made little impact and privatisation would deliver the same result.
What's your opinion on this?
(Only subscribers can participate in polls)
a) Privatising public sector banks will be good for India.
b) Privatising public sector banks will be bad for India.
---
🕵️ BEYOND ECHO CHAMBERS
For the Right:
In The 75th Year Of Independence, Let Us Not Forget The Deep Liberal Roots Of Modern Indian Society
For the Left:
Amrit Kaal, Led By Women
---
🇮🇳 STATE OF THE STATES
India's first education township on the cards (Uttar Pradesh) – In a first, the Yogi Adityanath government is gearing up to build India's first education township in the state. This will be developed based on the idea of 'Single Entry, Multiple Exit.' As a part of making Uttar Pradesh a $1 trillion economy, Yogi has tied up with consultancy firm Deloitte to set up five education townships in the state.
Why it matters: This move aims to provide high-quality education to the youth of the country, equipping them with considerable professional skills. Additionally, the townships are designed to provide accommodation and other facilities to teachers as well as students. Government and private universities will be welcome to set up their campuses in the township.
2022-23 a year of e-governance (Arunachal Pradesh) – Under the 'Sarkar Apke Dwar' initiative, the government of Arunachal Pradesh has declared the year 2022-23 as the 'year of e-governance.' CM Pema Khandu at a two-day regional conference stated that under this scheme, a complete e-office had been set up in the state Civil Secretariat in addition to adopting e-Assembly and e-Cabinet modules.
Why this matters: As the CM stated, implementing good governance practices has allowed more transparency and accountability through e-offices. The electronic movement of files has made it easier to locate where pending files lie. 17 e-Pragati meetings have been held so far, outlining 200 projects and schemes.
Panel to examine unfit, unlicensed horses (West Bengal) – A four-member committee has been set up by the Calcutta High Court to urgently submit a report on unfit and unlicensed horses used to transport tourists across Kolkata. The committee will have representation from the state animal resources development department, Animal Welfare Board of India, PETA India, horse owners, and CAPE Foundation.
Why it matters: The decision was taken by the HC in light of the state government's failure to draft and submit a policy regarding the rehabilitation of malnourished, visually impaired, lame, and chronically starved horses. A health camp for horses has also been scheduled for Tuesday.
30 lakh people register for Rural Olympics (Rajasthan) – According to Chief Minister Ashok Gehlot, the Rural Olympics will be the biggest sporting event with over 30 lakh contestants from across the state. Six sporting events will be featured – kabaddi, volleyball, hockey, tennis ball cricket, shooting volleyball, and kho-kho. The Games will be played at the gram panchayat level.
Why it matters: This event will be a game-changer for villagers as it will encourage and inspire them to hone their talents. The Rural Olympics will also contribute to the 'Hit and Fit Rajasthan' slogan coined by Gehlot. Further, Sports Minister Ashok Chandna labelled this event as the biggest gathering in the world.
World record in beach cleaning (Andhra Pradesh) – Visakhapatnam will witness the world's first ever beach cleanup endeavour as the AP government has collaborated with 'Parley for the Oceans.' On August 26, 25,000 volunteers will cover a stretch of 30 km in an attempt to clear out garbage from beaches.
Why it matters: With the previous record set at 16,000 volunteers in the US, Vizag is set to beat the world record in addition to setting up the country's first plastic recycling facility in the city. 600-650 volunteers will be spread across 40 locations, covering all the tourist spots.
---
🔢 KEY NUMBER
30% – A PwC India report revealed that 30% of Indian employees want to change their jobs as the mindset has shifted over the past few years.