April 27, 2022
Good morning. In today's either/view, we debate the impact of Elon Musk's acquisition of Twitter. We also look at West Bengal's association with Flipkart, among other news.
---
📰

FEATURE STORY
Addressing Elon's Acquisition and the Future of Twitter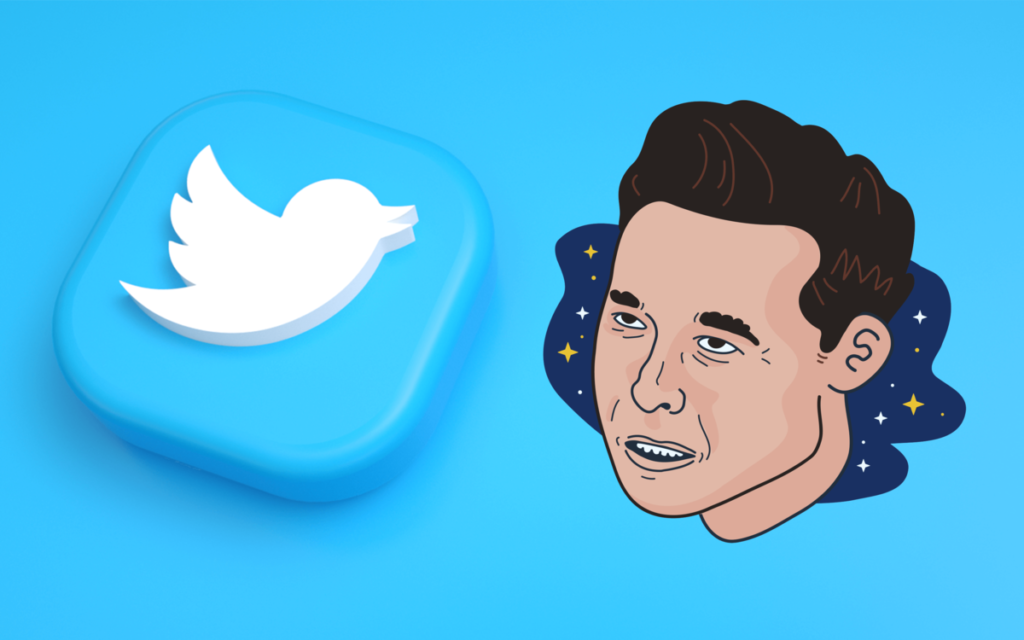 The internet's favourite provocateur is at it again! It's official. Elon Musk has bought Twitter (pending shareholder approval and regulatory clearances), and he has some plans. Given the platform's omnipresent aura, it is hard to believe it is just 16 years old. And like any teenager, its purpose and self-awareness often get lost in clouds of irony and confusion. Musk believes that he can reign all that sporadic energy in and truly unlock Twitter's potential.
Now, analysts will tell you to read all of that with a bold asterisk. As it turns out, Elon's plans for Twitter aren't very well chalked out. While talking about finances, Musk simply said that he "[does] not care about the economics." And Twitter's now-former directors say that everything Musk has in store has already been tried out before. Clearly, there are gaps in the blueprint, but that's never stopped a billionaire before.
Context
On Monday afternoon, Twitter's board of directors bit the bullet and accepted tech mogul Elon Musk's $44 billion offer to take the company completely off their hands. As Silicon Valley deals with its whiplash, it must be noted that Musk has been eyeing the social media platform for a while now. In fact, the content business was what he dealt in before all this other stuff.
In 1996, Elon and his brother had founded a little online directory for news organisations called Zip2. It was basically a platform that helped start a newspaper's journey online. Now, this was right at the beginning of the internet age. People were still sceptical about the world wide web, and for most, getting on it was a long noisy task. Yet, the Musk brothers were doing quite alright for themselves.
A couple decades later, Elon has made several billion dollars, sent a car to space and solidified his position as a sunglasses-wearing troll on Twitter. Say what you will about the man, but you can't deny that he definitely loves the internet. Evidently, Twitter holds a special place in his heart with his 83.8 million followers and giant catalogue of explosive tweets.
On 5 April, Twitterverse was informed about Elon Musk's 9.2% stake in the company. At that point, he was the largest shareholder in the company and was appointed as a board member. As a response to this, the stock market did its thing, and Twitter's share prices rose by 27%. Five days later, Musk rejected his seat as a board member and showed up with an offer to buy out the whole company.
As a fan and well-wisher, the disgruntled Musk said that the company needs to be privatised to properly uphold free speech. In retaliation, Twitter used the "poison pill" technique for a bit, i.e. they put an upper limit on the percentage of shares an investor can hold (15%). Obviously, that didn't work, and here we are now.
VIEW: The bastion of free speech
On 26 February, Ukraine's vice prime minister Mykhailo Fedorov tweeted, "While you try to colonize Mars—Russia try to occupy Ukraine!… We ask you to provide Ukraine with Starlink stations." As a response, Musk shot out several Starlink, his internet-satellite service dishes to better the country's connectivity. He then tweeted that certain governments were asking Starlink to block Russian news sources, something he would not do. Why? He replied, "Sorry to be a free speech absolutist."
Over the years, Twitter's natural trajectory has made it transform from simply a micro-blogging platform to a global town hall. With complaints, government notices and general public opinion coming up against it, Twitter has been trying to up its content moderation game for a while now. From Musk's point of view, this is horrible for the company. According to him, Twitter is not living up to its potential as a "platform for free speech".
If you want to know what Musk has in store for a private Twitter, just look at his polls on the platform. Everyone online knows about the mysterious and formidable algorithm that practically runs the whole show. While not unique to Twitter, the platform has been repeatedly called out for crafting the discourse a user might interact with. This is what Musk sees as bias in the system. So what does he plan to do about it? Introduce algorithmic transparency.
Recently, at a TED conference, Elon spoke about how making the Twitter algorithm open source is the only way to regain the trust of its people. Right now, people and organisations, especially politicians, love to say that they have been shadow-banned by platforms for speaking their "truth". The blame game goes away by introducing an open-source code as the public could literally look at what's going on. What we're left with now is a glasshouse and a bunch of people staring at rocks.
As of now, Elon Musk seems to be trying to become the people's CEO with his polls and talks of including an edit button for tweets. But from the analysts' perspective, Musk could come in and save Twitter from itself. According to Ben Thompson, author of Stratechery, Twitter managed to raise $4.4 billion since its creation. At the same time, it has lost a total of $861 million in the last 9 years of going public. Musk could just be the "creative entrepreneur" that reworks the company's business model. Thus, empirically realising the potential that Twitter already has.
COUNTERVIEW: This is fine.
For the uninitiated, "This is fine" refers to the meme of a satisfied cartoon dog sitting down with a cup of coffee. Unbeknownst to him, the house that he's in is very much on fire. That's where we're at with Twitter right now. Of course, having a powerhouse like Elon Musk on board can definitely be a good thing. But from practical experience, it's hard to tell what that man is actually thinking, and that can be a serious problem for the future of the platform. You see, his track record isn't one that evokes confidence.
For starters, the man wants to privatise the company with him at the top. When a company goes public, it is accountable to all its shareholders. One funny move and red lines start showing up on Wall Street graphs. Making this company go private makes Elon the king of Twitter, and the monarchy fell for a reason. Without external pressures from shareholders and analysts, governance within the company could get really volatile. And Musk isn't known for benevolent employee policies.
In the past, several reports have come out against the billionaire about him firing people all willy nilly. According to author and reporter, Tim Higgins, Musk is known to sack employees that disagree with him. Some even pointed out the unrealistic nature of his company's ambitions. Even when it comes to racial discrimination and harassment, employees claim that the management has either ignored or silenced them. We're talking about a man that told his analysts that their "questions are not cool."
Coming to Musk's call to loosen Twitter's content moderation. The truth is that practically speaking, Twitter barely moderates content. With its several spam bots, hate pages and infinite room for polarising content, all the platform has been doing is slap content warning signs on tweets. The content is still out there. A former Twitter executive said that everything Musk is planning has been done before, and shocker, it didn't work. Back in the day, Twitter even labelled itself as "the free speech wing of the free speech party." That's when the spam bots rolled in.
Finally, let's look at the thing Musk does not care about – economics. Despite Twitter's chokehold over the zeitgeist at the moment, only around 217 million people actually use it. Even WhatsApp has 2 billion active users, and most of them are just dads saying good morning. As mentioned before, Twitter's also been losing money for the past 9 years. Now we have Elon coming in, using two-thirds of his own assets to buy it and then talking about removing ads from the platform – its primary source of income. The maths just doesn't work.
What's your opinion on this?
(Only subscribers can participate in polls)
a) The future of Twitter is safe in Elon Musk's hands.
b) The future of Twitter seems shaky in Elon Musk's hands.
---
🕵️ BEYOND ECHO CHAMBERS
For the Right:
The nine steps BJP should take to regain lost ground and emerge as a viable alternative to Trinamool in Bengal
For the Left:
USCIRF has deep Pakistani links, but why is the West so willing to push vacuous anti-India narrative?
---
🏴 STATE OF THE STATES
Nipun mission (Haryana) – Government schools in the state began the Foundational Learning and Numeracy (FLN) campaign under NIPUN (National Initiative for Proficiency in Reading with Understanding and Numeracy). It covers more than 6 lakh students from classes 1 to 3. The goal of the three-month-long campaign is to instil basic literacy through interactive stories. Apart from Hindi and maths, Haryana has also included English.
Why it matters: The aim of the programme is to impart foundational learning skills in maths and Hindi by 2026-27. The education department said about 37,000 teachers have been trained. In 2019, the NCERT showed poor performance of children in language and simple maths, most of them in government-run schools. At the time, the state worked with an NGO called the Language and Learning Foundation (LLF) to build a strong foundation of language learning in seven districts.
Water conservation award (Tamil Nadu) – Chinnapatti village, in Madurai district, has won the Upadhyaya Award for best village panchayat for sustainability in sanitation and water conservation. Independent candidate P Sakthi Mayil won the rural body elections and advocated for building individual toilets in all houses. Other initiatives include rainwater harvesting, reusing borewells, and afforestation. More than 340 houses got pipeline connections. Residents also segregate waste before disposal.
Why it matters: A NITI Aayog report from a few years ago on India's water management index showed that 54% of the country's groundwater wells are declining. Madurai depended on a combination of groundwater, reservoirs formed by damming a river, and rainwater. However, it faced a water crisis as using tanks fell out of favour. Several leakages also led to water scarcity.
MoU with Flipkart (West Bengal) – Flipkart announced an MoU with the West Bengal government to train and support local artisans and handicraft makers. The e-commerce giant signed the agreement with the state's micro, small, and medium enterprises and textiles department. The company will help them leverage its e-commerce platform to set up their businesses and sell their products. The state is hopeful this will help the MSME sector in the state and contribute to growth.
Why it matters: This news comes less than a week after Flipkart opened its largest fulfilment centre in the state. Spread across 110 acres, the company said this centre will help create more than 11,000 jobs and support more than 20,000 sellers from the state and the northeastern region. Last week, the state received investment proposals worth ₹3.42 lakh crores during its two-day business summit.
Rules for casino operations (Goa) – Rules and regulations for casino operations in the state have been outlined and sent to the Chief Minister for approval. If approved, it will be the first time such rules have come into force. Only recently were the duties of the gaming commissioner defined. The commissioner has authority over all gaming activities in the designated areas and maintains their records, including tracking the number of visitors to a casino. They also have the right to order closures or seal any casino in case of violations.
Why it matters: Chief minister Pramod Sawant, in his budget speech, said new rules would be notified concerning casino operations under the Goa, Daman, and Diu Public Gambling Act, 1976. The state government notified the Goa Public Gaming (Amendment) Act, 2012 and banned Goans from entering six offshore and nine onshore casinos. However, the ban wasn't implemented as it was challenged in the High court. The casino industry is essential to the state's tourism sector.
Plans to legalise gambling (Meghalaya) – The state government plans to allow casinos, online gambling, and gaming to attract more tourists to the state. Taxation Minister James PK Sangma said the government has outlined a Gaming Act. Following this, the Gaming Rules 2021 will help issue licenses to both online and offline operators. The move comes forty years after archery-based betting was legalised in the state.
Why it matters: The move to legalise gaming and gambling in the state began last February when the state nullified the Meghalaya Prevention of Gambling Act, 1970. It will become the third state to legalise it after Sikkim and Nagaland. Sangma said the decision will help bring in more GST revenue and help create employment opportunities.
---
🔢 KEY NUMBER
$77 billion – India's trade deficit with China from April 2021 to March 2022. This is a record high despite the government's move to reduce dependence on goods made in China.